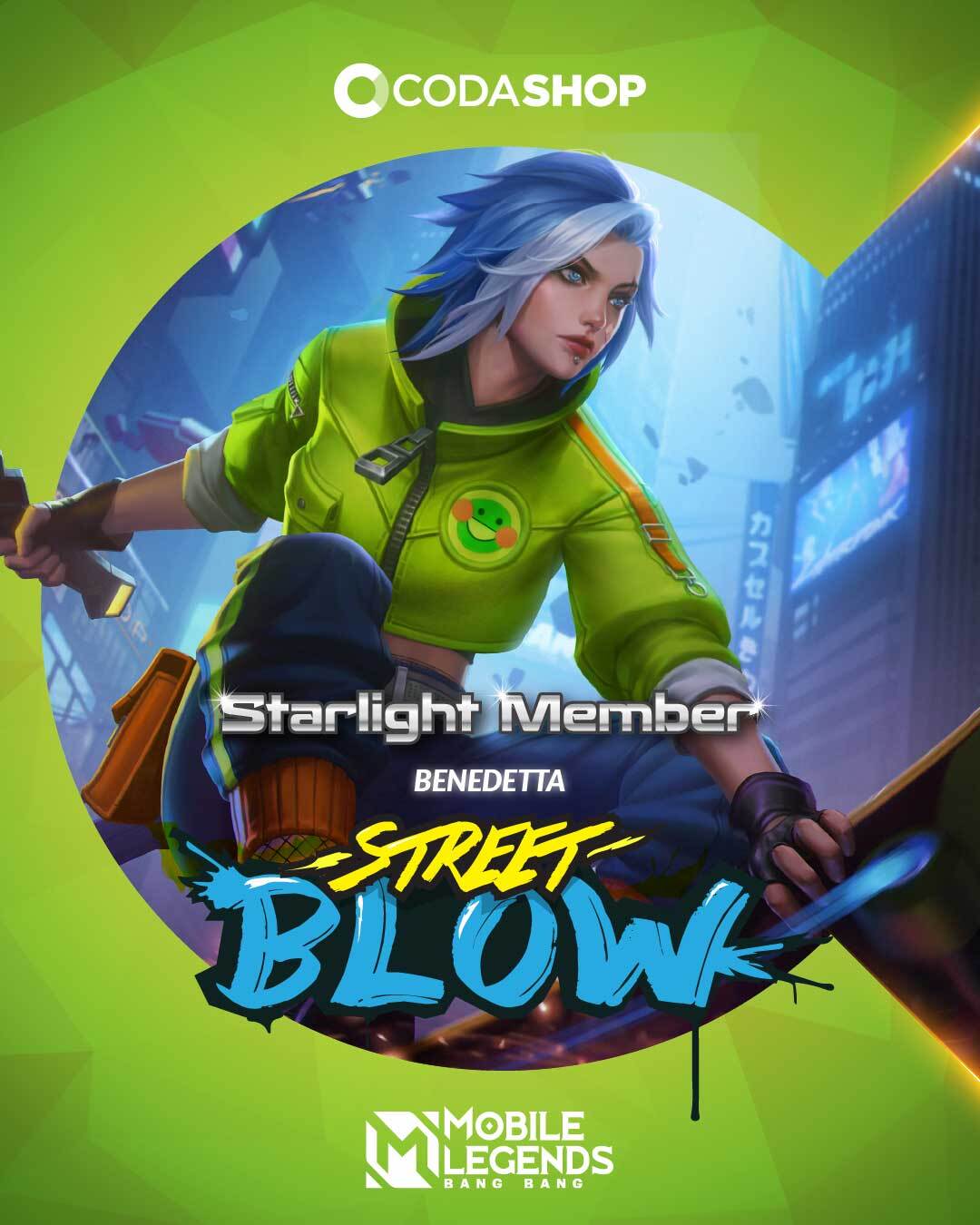 As for January 2021, Benedetta Street Blow will be an exclusive reward for those who purchased the January Starlight Membership.
The Starlight Membership can be yours for 550 Diamonds for the regular version, and 1,100 Diamonds for Starlight Member Plus, which will give you more rewards.
Check out the sneak peek for Benedetta's new skin below;
Benedetta Skills
Passive – Elapsed Daytime: When holding down the Basic Attack button, Benedetta enters Swordout State and keeps gathering the Sword Intent. If releasing the  Basic Attack button after the Sword Intent is fully charged, Benedetta will use Swordout Slash in the direction she's facing and dash forward, inflicting Physical Damage (identified as Skill Damage) to enemies on the path.
When she's in Swordout State and her Sword Intent is fully charged by holding down the Basic Attack button, she can release the Swordout Slash. Benedetta can also gain Sword Intent when inflicting damage via Basic Attacks and skills.
Skill 1 – Shadow Slash: Benedetta withdraws swiftly and leaves a shadow in front. After a short delay, her shadow slashes forward in a fan-shaped area, inflicting Physical Damage. Meanwhile, Benedetta also dashes forward to slash, inflicting Physical Damage (if the target is hit by her shadow, damage caused by Benedetta herself will be increased).
Skill 2 – Eye for An Eye: Benedetta raises her weapon to defend, gains Control Immunity, and blocks damage from any source for a brief moment. After that, she stabs in a designated direction inflicting Physical Damage. If Benedetta successfully blocks a Crowd Control during defense, she will gain full Sword Intent and stun the target instead for 1.5 seconds.
Ultimate – Alecto: Final Blow: Benedetta clenches Alecto and slashes forward after a short delay, becoming invincible while dashing, slowing all targets for 1 second.
After dashing, Benedetta detonates the Sword Intent on the path, strangling the enemy with the Sword Intent for 2.5 seconds, inflicting Physical Damage, and slowing the enemy by 20% every 0.2 seconds.
Top up your MLBB Diamonds on Codashop now!