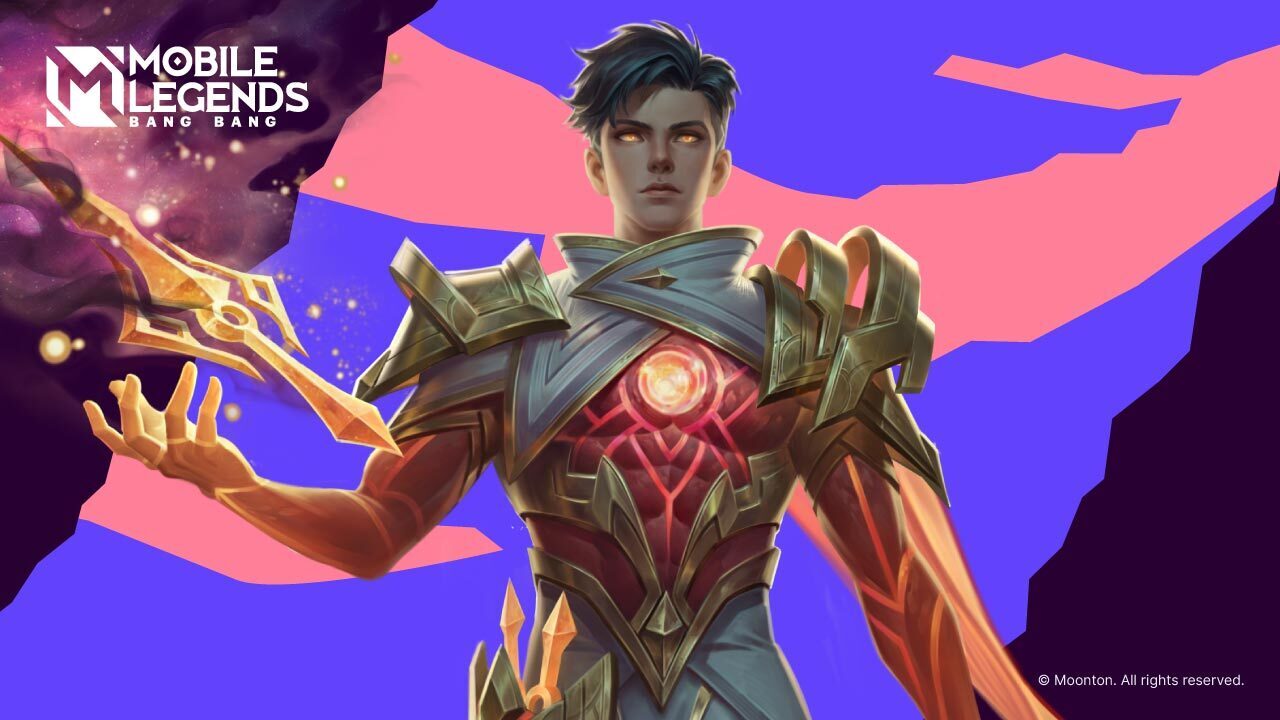 The Magic Wheel is one of the ways you can spend Diamonds in Mobile Legends Bang Bang (MLBB) where you can get Legend skins and other in-game items like Emblems and Fragments. This time, the Magic Wheel has been reworked, and we're here to walk you through the changes and improvements in this new version of the Magic Wheel.
What is the Magic Wheel?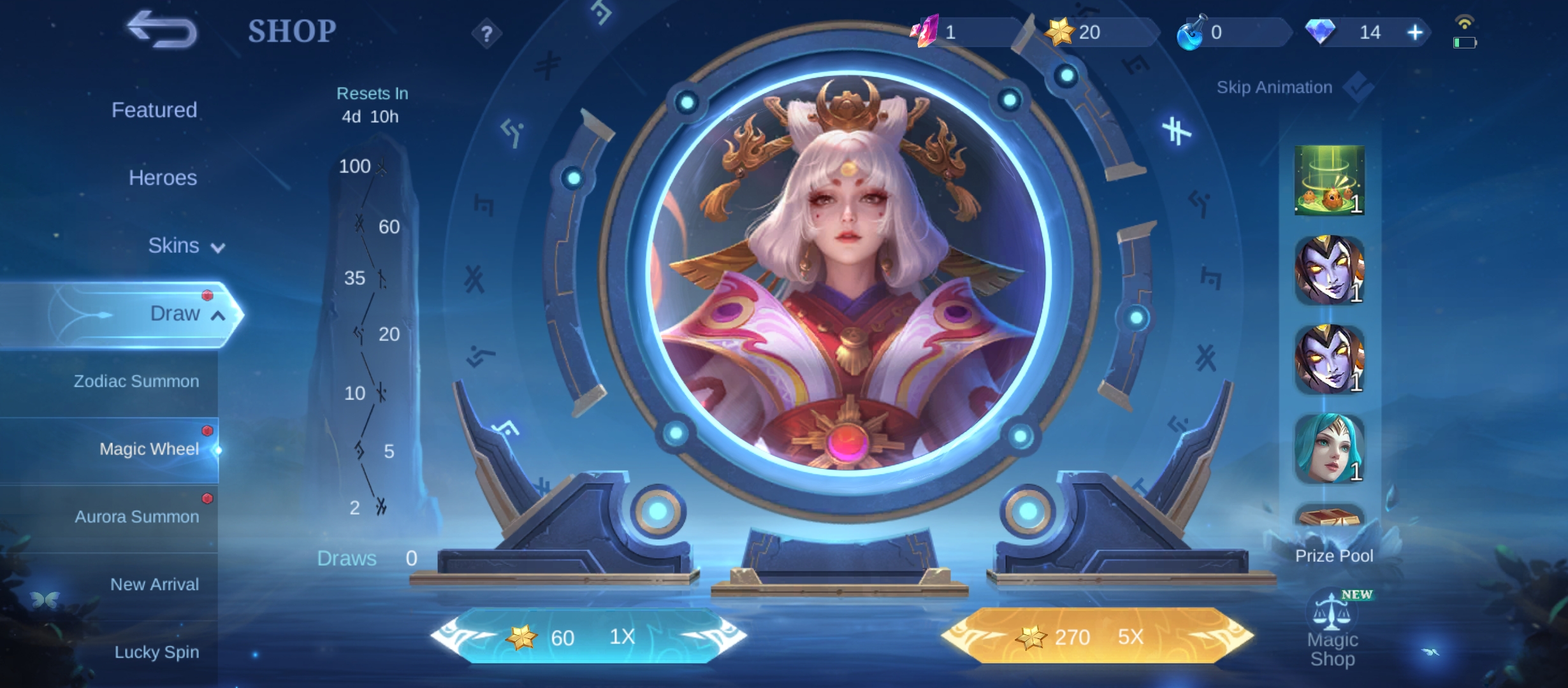 Magic Wheel is one of MLBB's gacha systems where players spend Diamonds to get Crystals of Aurora (CoA) and draw from a wheel, similar to the Spin-A-Wheel concept. This new and improved Magic Wheel is optimized for a higher chance to obtain prizes like a permanent hero, skins, Recall Effects, Fragments and token items, Magic Dust, and Magic Core.
Magic Wheel Mechanics
To participate in the Magic Wheel, players must recharge Diamonds to get some Crystals of Aurora. This is the fastest way to get CoA in MLBB. You can also play some matches and open Chests. This method is slower and will take time before you can spin for the Magic Wheel. Once you reach 60 CoA, you can spend one draw in the Magic Wheel. 270 CoA will grant five draws. Each spin will grant an item from the prize pool according to the following drop rates
| | |
| --- | --- |
| Item | Drop Rate |
| Permanent Hero, Skin, Recall Effects | 2% |
| Fragments/Token Items | 50% |
| Magic Dust | 28% |
| Magic Core | 20% |
The new Magic Wheel may grant up to 200 Magic Cores for every 200 spins and the total spins will reset every Friday at 5 A.M. (Server Time). All unclaimed prizes will be sent via the in-game mail.
There is a Selection Chest randomly dropped in the five-draw, and this can be opened in the Inventory tab on the home screen to select a prize. 
Meanwhile, Magic Cores can be exchanged in the Magic Shop for skins and Trail Effects.
What's New
The new Magic Wheel now converts Magic Crystals (old currency) into Magic Cores in the ratio of 1:200. While Magic Points (another old currency) will be converted into Magic Cores in a 1:1 ratio. The converted currencies are claimable through the in-game mailbox. This makes spending the Magic Cores streamlined into a single currency within the Magic Wheel.
This version of the Magic Wheel now includes exclusive Trail Effects previously available only through Starlight or limited-time events. These Trail Effects are also available in the Magic Shop. The Legend skins are also revamped with unique animation effects.
This version of the Magic Wheel will be enticing for MLBB players. The new mechanics, the streamlined currency, and the new rewards make it even more exciting to draw. How's your luck with the optimized Magic Wheel? Let us know.
Don't forget to top up your MLBB Diamonds at Codashop. We have a fast and convenient way to purchase MLBB Diamonds. Just provide your Mobile Legends user ID, the amount of MLBB Diamonds you want to purchase, and the method of payment you prefer. It's simple, fast, and effortless.