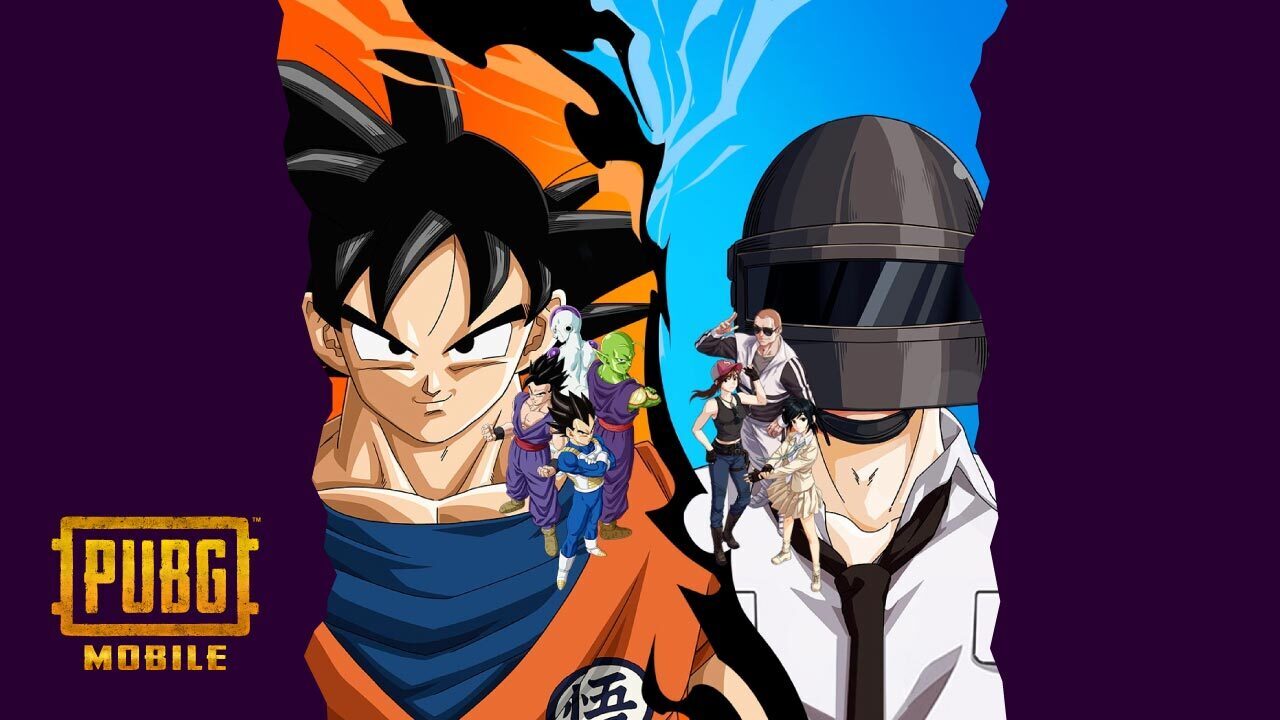 Brand crossovers have been a trend in video games since at least the 1990s. Popular characters like Mario and Sonic have appeared in various marketing campaigns for brands like McDonald's, Burger King, and KFC. Today, we can see these crossovers within games itself. In this article, we'll look at these crossovers and whether they benefit gamers.
Brand Crossovers: A Concept
As mentioned, brand crossovers are mainly a marketing tactic to attract an audience to a particular product. The sales from these crossovers determine if the strategy worked or not. Of course, to its target demographic, these things do not matter. The important thing is if they can a) relate to the products and b) if they can afford it. An early example I can remember is the advertisement for Pokemon that crossover to a popular fast food chain in America in the early 2000s. This was when the Gamecube increased sales due to the flop of the Sega Dreamcast. Riding on the popularity of this multi-media franchise, the fast food chain offered a Kiddie Meal consisting of a hamburger, fries, and a drink. The free item here is a Pokemon toy of one's choosing (the starters: Pikachu, Charmander, Squirtle, and Bulbasaur). This boosted their sales, and the promotion ran for nearly two months.
Recently, however, brand crossovers have jumped from tangible products like food to games themselves. An example is the "versus" series by Capcom, which featured characters from Marvel Comics. Then it became an inter-company title with a version featuring characters from rivals SNK Corporation and Namco (now Bandai Namco) with the Capcom vs. SNK series (and SNK vs. Capcom released by SNK) and the Street Fighter X Tekken video games. While the Capcom vs. SNK, and the popular Marvel vs. Capcom series thrived and are still beloved by the fighting game community, their derivatives were not. The sales for Street Fighter X Tekken were not enough to make it a viable series, compounded by the introduction of mechanics that complicated the otherwise streamlined gameplay. This made the game unpopular for professional players.
Then, there are also what I consider "real" crossovers within games, where it is not only inter-company but also in a different genre. Fortnite introduced these crossovers with Naruto and Street Fighter. To my surprise, these limited-edition crossovers were top-rated among a younger crowd.
Some Popular In-Game Crossovers
There are some games in our top titles that deserve mention. These crossovers have also been featured in some of our articles. Link to our articles are also provided, if available.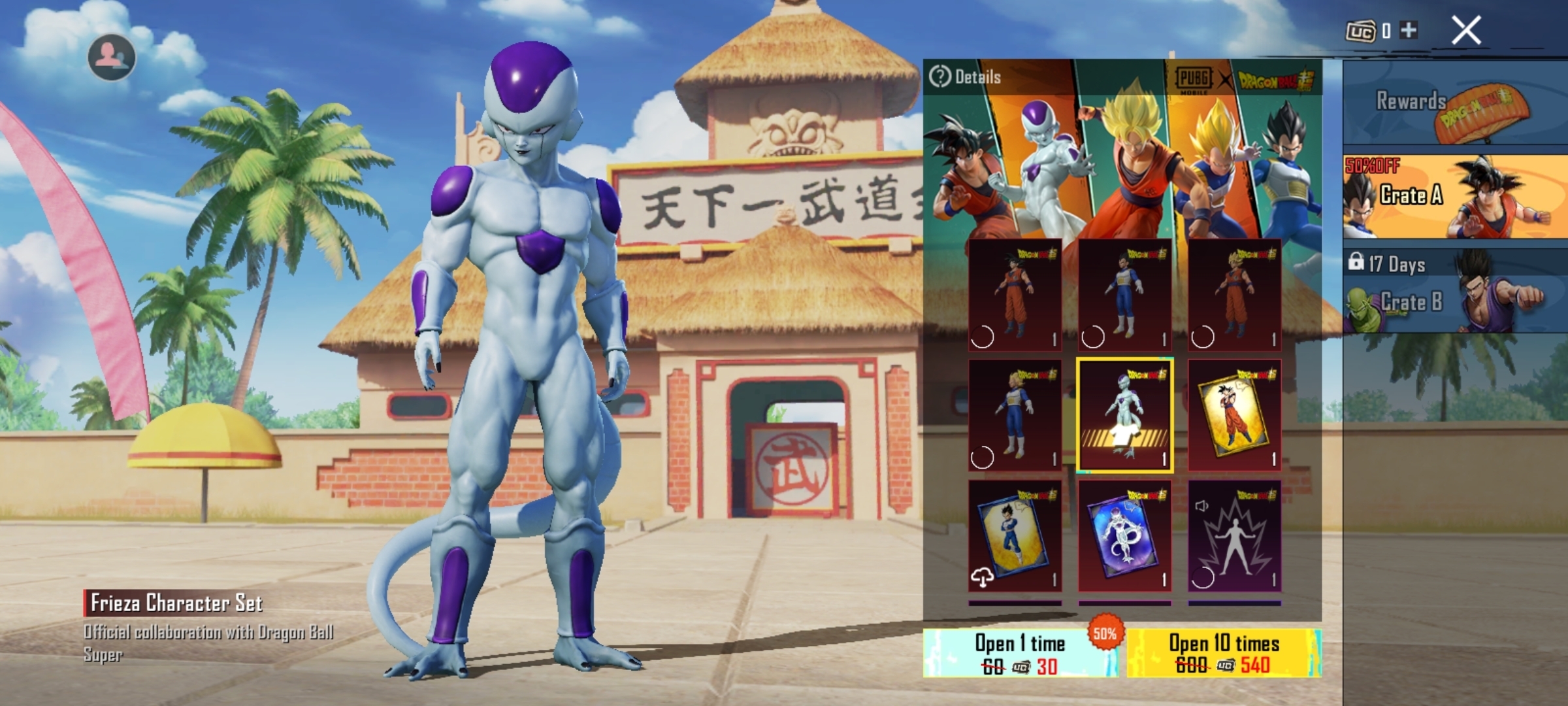 As the most recent in this short list, the PUBG Mobile x Dragon Ball crossover is worth mentioning here because this is not the first time that Dragon Ball was featured in a Battle Royale game. Fortnite also had a Dragon Ball crossover event in 2021 that included skins, in-game items, and unique weapons like the Kame Hame Ha and the Spirit Ball. PUBG Mobile's crossover keeps many of these features, which made the crossover worth playing and as exciting as the Fortnite collaboration.

In 2021, Riot Games announced it collaborated with popular Russian-German DJ Zedd. It was known at the time that the DJ spent hours playing VALORANT with strange settings like no crosshairs and an inverted mouse configuration (down swipe looks up and vice versa). The collaboration came with special music composed by Zedd himself on all weapon and melee skins. Those who purchased the skins are the envy of those who don't, making this a popular and sought-after skin line.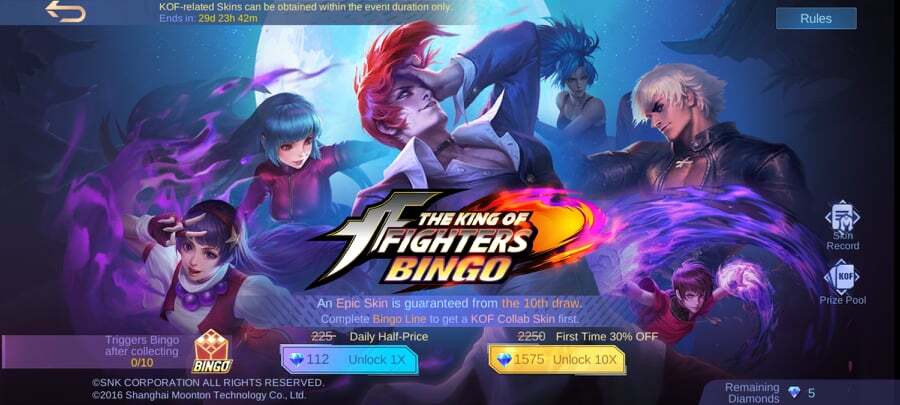 This one surprised fighting game fans, including myself. The King Of Fighters (KOF) is one of the main competitors of Street Fighter in the 2-D fighting game genre, along with Guilty Gear, and its roster was included in the Capcom vs. SNK series. This collaboration has skins for Aurora, Chou, Dyrroth, Guinevere, Gusion, and Karina. Their respective KOF characters are popular in professional KOF tournaments: Kula Diamond, Iori Yagami, Orochi Chris, Athena Asamiya, K' (pronounced as K-dash), and Leona. As this collaboration returned two more times after its introduction in 2020, I can surmise it was also popular among MLBB players.

The 2022 FIFA World Cup was one of the most anticipated sporting events in the world following the 2020 COVID-19 pandemic that forced travel restrictions worldwide for nearly two years. When PUBG Mobile and Call Of Duty: Mobile announced that they were collaborating with top FIFA players like Paul Pogba, Leo Messi, and Neymar Jr., it was a treat for football (soccer) fans across the world. We'll see if there will be a similar collaboration for the 2026 World Cup.
Now, this brings us to the question…
Does Brand Collaboration Benefit Gamers?
The trend in the 1990s and 2000s was to attract a younger crowd where they could be enticed by the promotional products, as the aforementioned Pokemon promo I mentioned. The main benefit for those who purchased the merchandise was that they had a limited-edition item in their collection. In video game crossovers, I see that it does the same thing. The list above shows the popularity of these crossover and limited-time collaborations that do benefit gamers. Owning skins and other perks is the equivalent of owning a tangible product in your hands. While I believe there is only one major downside to this (the lifespan of the game), the fact that owning these is both a status symbol and a unique showing of the player's peronality. For example, the MLBB x KOF collaboration is enticing to me because I grew up playing KOF in tournaments and informal round-robin matches, while the VALORANT x Zedd crossover taps into my musical interests. This just shows that brand crossovers will always have something for someone as long as they tap into that niche. This is a different story if a player is a completionist with the game's items and promotions but that somewhat justifies the popularity of the crossovers.
Now that we've established that brand crossovers benefit gamers, which brand crossover(s) have you liked? We'd like to know.
Don't forget to top up your favorite games through Codashop. We guarantee a safe and convenient way to recharge the in-game currencies of your favorite games.