Setelah penantian panjang, akhirnya tanggal rilis dari World of Warships Blitz akan segera datang dengan membawa banyak kejutan untuk player yang menantinya!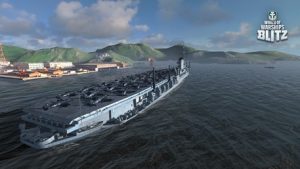 World of Warships Blitz adalah MMO combat game yang dibuat dalam bentuk platform android berdasarkan game aslinya yang berbasis di PC. Sebagai informasi, versi PC dari game ini telah memenangkan penghargaan. Mengangkat cerita di perang dunia kedua khususnya bagian laut, gamer bisa saling menyerang satu sama lain menggunakan lebih dari 90 kapal perang legendaris yang saat itu digunakan oleh Jerman, Amerika Serikat, Jepang dan Uni Sovyet.
Gamer dapat memilih 1 diantara 4 kelas yang sudah disediakan, termasuk "Agile destroyers" dan "Well-rounded cruisers". Gamer juga disuguhkan dengan pertandingan 7 vs 7. Gamer yang bermain bisa memilih untuk berperang sendirian untuk melawan ke 7 musuhmu, ataupun membuat tim yang kompak bersama temanmu untuk menaklukan mereka dan memperkuat kapalmu.
Dalam masa soft launch, World of Warships Blitz diprediksi akan hadir di platform Android pada 18 Januari dan akan bersifat Free To Play alias GRATIS!