Topup Rise of the Kings Sekarang bisa di Codapay! Ga percaya? Check this out!
Rise of the Kings adalah game berbasis strategi perang. seorang player di dalam game ini dituntut untuk mampu menguasai seluruh kemampuan agar menjadi yang nomor satu dan menjadi raja! Kamu juga di dalam game ini harus mengatur mengenai komunikasi, strategi, bahkan mengatur sumber daya yang kamu miliki.
game ini juga membiarkanmu meng-upgrade serta mengatur sendiri jumlah pasukan yang akan kamu guakan selama berperang. Selama permainan berlangsung, kamu juga bisa menaikkan status serta kemampuan setiap pasukan yang kamu miliki agar mereka semakin kuat dalam bertarung menghadapi musuh-musuhnya.
Game ini memiliki 4 karakter utama, Victor, Valyra, Anton, Markus. Mereka mempunyai ciri khas yang membedakan satu sama lain.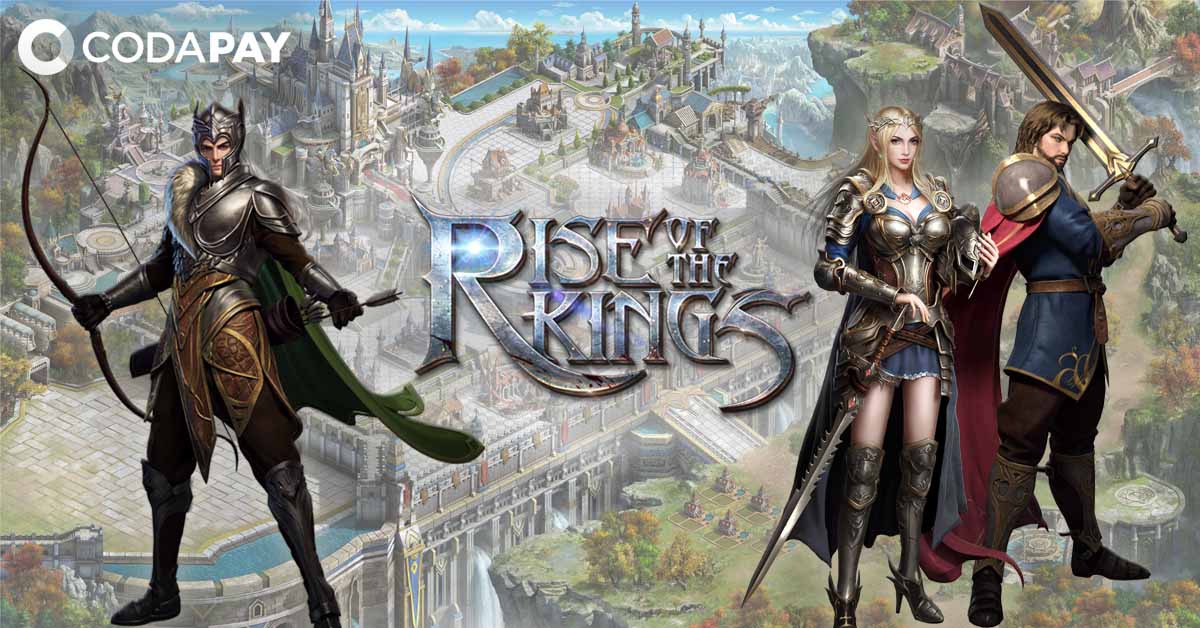 Topup Rise of the Kings sekarang bisa via Codapay!
Apakah kalian sudah tahu tentang game Rise of the Kings ? Game ini sekarang bisa Topup menggunakan Codapay lho! Hadirnya Codapay di game ini, akan menjadi salah satu terobosan untuk mempermudah para player dalam melakukan topup Rise of the Kings! Buruan mainkan game ini dan topup Rise of the Kings diamondnya dengan download aplikasinya disini https://smart.link/5aa9d2ab35ece
Official Facebook:
https://www.facebook.com/RiseoftheKings/?ref=br_rs
Jangan lupa buat selalu cek news ter-update dari game mobile lainnya hanya di Codashop News!
[box type="info" align="" class="" width=""]Mau beli Kode Voucher Google Play untuk game favorit kamu? Lebih MUDAH, lebih MURAH, cuma ada di Codashop [/box]