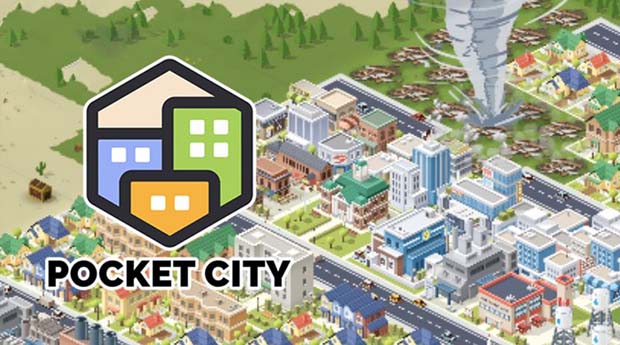 Pocket City baru saja meluncur ke mobile seminggu lalu beruntungnya kamu bisa membelinya dengan banderol murah hanya IDR 33.000 di Google Play dan IDR 75.000 di App Store. Game ini berbeda dengan game city building lainnya yang menyediakan beberapa pembelian item di dalam game, tapi kamu bisa mendapatkan dengan sekali bayar saja pada saat pembelian game.
Bagi yang ingin bermain atau sedang memainkan game ini, Codashop News ada beberapa Tips and Tricks yang bisa membantu untuk mendapatkan experience tambahan dan meningkatkan kebahagian penduduk.
Kebutuhan
Selalu perhatikan terhadap kawasan pemukiman penduduk, komersial dan industri yang grafik permintaannya terpampang di bagian atas kiri layar. Grafik ini berfungsi sebagai petunjuk utama bagaimana kamu membangun sebuah kota.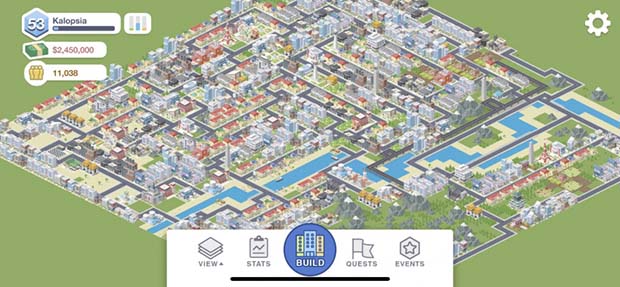 Dengarkan Keluhan Penduduk
Quest adalah misi sampingan yang bisa kamu kerjakan untuk mendapatkan beberapa hadiah bisa menambah experience, uang dan beberapa hal lainnya. Jika kamu memang sedang mencari experience tambahan, ada baiknya kamu selalu mengecek tab quest secara rutin dan selesai quest dengan cepat.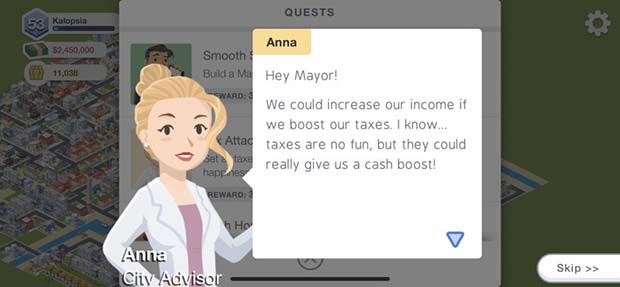 Uang Mampu Membeli Kebahagian
Sebagaimana game ini jelaskan di awal permainan dimulai, bank adalah satu-satunya cara untuk mendapatkan uang, namun jika kamu sudah mempunyai cukup uang saat ini, kamu bisa saja meringankan pajak. Hal ini tidak saja dapat membuat penduduk bahagia, kamu sebagai seorang gubernur dapat memastikan bahwa setiap pendapatan yang diperoleh tidak akan terbuang sia-sia.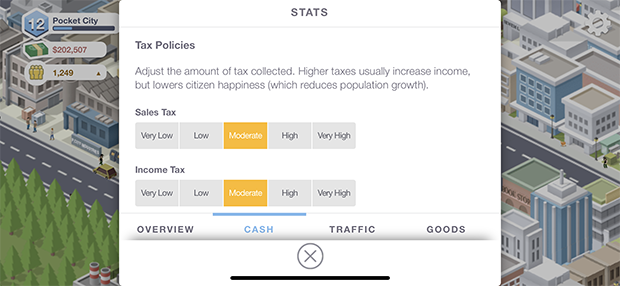 Menjadi Serakah Kadang Baik
Sebaliknya, jika kamu sedang kekurangan dana dan ingin mendapatkan suntikan experience secara cepat, kamu bisa memanggil para dewa untuk melepaskan bencana dan menghancurkan beberapa populasi yang tak dinginkan.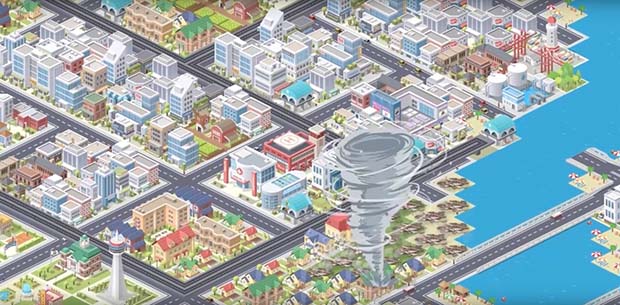 Tentu saja dengan kamu melakukan tindakan ini, kamu bisa saja menghancurkan beberapa bagian yang tidak diinginkan. Lakukan dengan sangat hati-hati, karena semua yang hancur tidak dapat di ulang lagi.
Waktunya Berpesta
Recreation Event adalah cara termudah dan tercepat untuk mendapatkan sebuah experience dan membuat penduduk anda senang. Ini bisa menjadi salah satu alternatif untuk kamu yang sedang memburu experience. Adakan Recreation Event sesering mungkin, jika kamu sangat butuh experience dalam waktu yang cepat.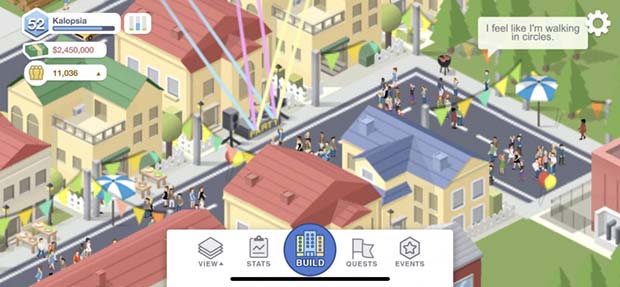 Sekian dulu Tips and Tricks untuk Pocket City kali ini, semoga berguna bagi kamu saat ini sedang kesulitan untuk mendapatkan experience tambahan. Sampai bertemu di Tips and Tricks di minggu berikutnya ya! Happy Playing!
Jangan lupa buat selalu cek news ter-update dari game mobile lainnya hanya di Codashop News!
[box type="info" align="" class="" width=""]Mau beli Kode Voucher Google Play untuk game favorit kamu? Lebih MUDAH, lebih MURAH, cuma ada di Codashop [/box]