Hi guys Codashop!
Like to listen to foreign and domestic songs? but often listen to low quality? especially the limited number of songs that you can skip? This is perfect! You have to try using Spotify Premium! Because you can feel the solution to all the problems listed above!
Now you can buy Spotify Premium on Codashop! With a choice of 1-6 months, surely you can adjust to your needs. In addition, you can also pay with a variety of payment options that will certainly be able to make your transactions more simple and fast!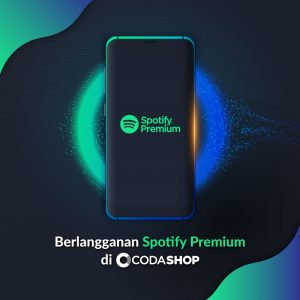 Click here to buy the Spotify Premium Voucher directly!
Spotify Premium Voucher – Codashop
Please make sure to always check the  news  most updates from PUBG Mobile only in  Codashop News !