Hi kawan Codashop!
Space Lucky Draw Berhadiah Senjata Legendary!! Ga percaya? Langsung aja cek di bawah ini!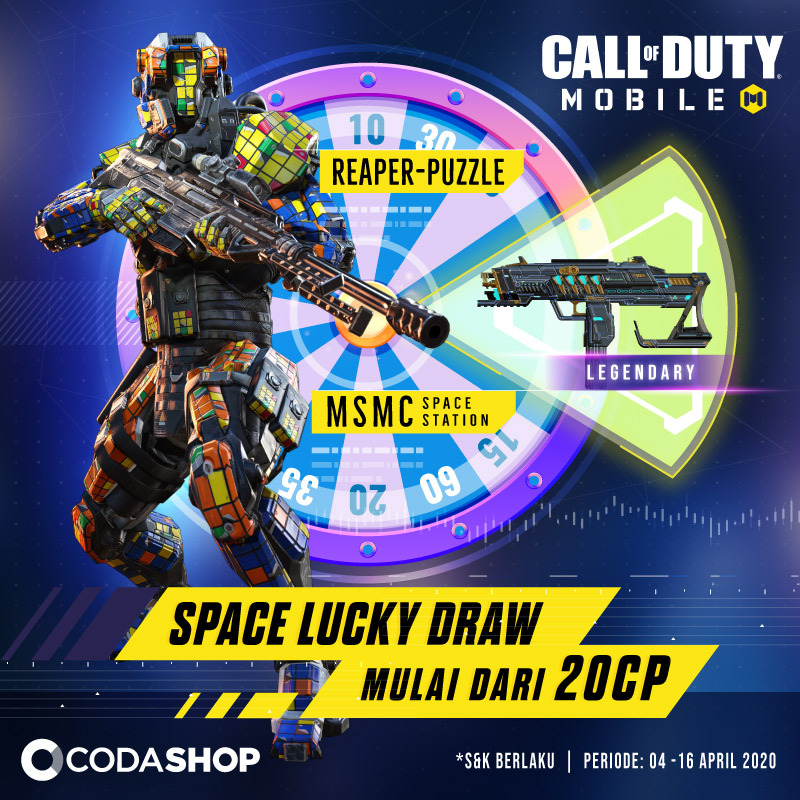 Ada Senjata dengan rate Legendary loh menunggumu di Space Lucky Draw yang hanya akan tersedia mulai dari tanggal 4 – 16 April 2020. Harga yang ditawarkanpun cukup menarik, dimana kamu hanya perlu mengeluarkan 20 CP untuk putaran pertamamu dan harganya akan terus meningkat setiap putarannya.
Hadiah yang bisa kau menangkanpun cukup beragam, Ada 1st Legendary MSMC – Space Station, 1st skin of Reaper – Puzzle. Jadi tunggu apalagi!? Buruan Top up CP CODM kamu di Codashop dan menangkan hadiahnya!
Mau langsung Top up CP dengan cara termudah dan cepat? Klik aja langsung tombol di bawah ini:
Call of Duty Mobile – Codashop
Jangan lupa buat selalu cek news ter-update hanya di Codashop News!