Hi kawan Codashop!
JAKARTA, INDONESIA — 24 Juli 2019 — Setelah Garena mengumumkan di bulan April bahwa Call of Duty® Mobile – Garena akan diluncurkan di Taiwan, Thailand, Indonesia, Singapura, Malaysia dan Filipina, hari ini pra-registrasi game FPS yang sangat ditunggu-tunggu ini, resmi dibuka. Garena juga memberikan hadiah spesial bagi para fans yang mengundang teman mereka untuk mendaftar. Pra Registrasi Call of Duty Mobile Persembahan Garena Telah Dibuka! Daftar sekarang juga di https://register.codm.garena.co.id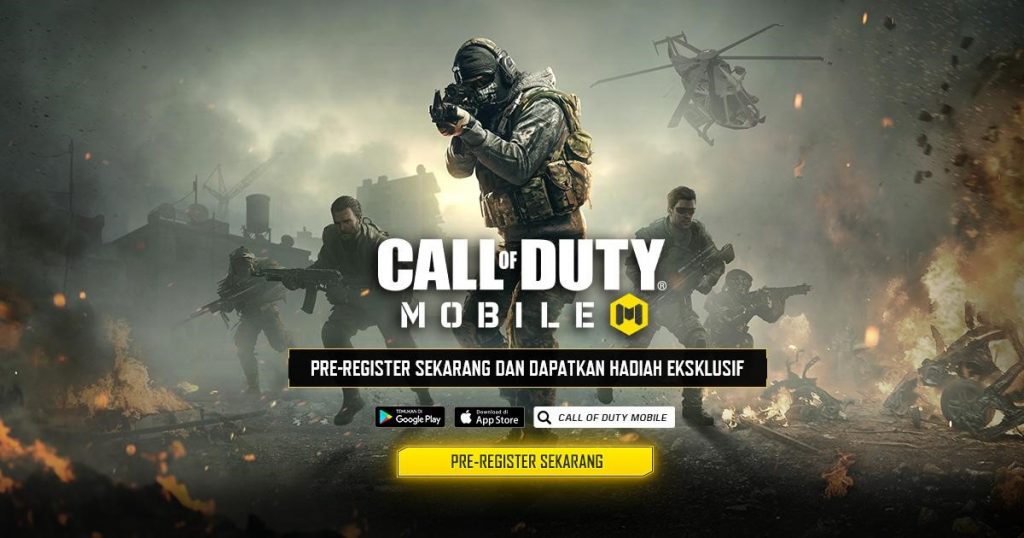 Call of Duty® Mobile – Garena, diluncurkan oleh Garena dan berkolaborasi dengan Activision dan Tencent Games, menampilkan grafik dengan kualitas tinggi, berbagai macam mode game, dan performa gameplay yang lancar. Untuk pertama kalinya, penggemar game seri Call of Duty® dapat menikmati game ini melalui HP, dan berpartisipasi dalam aksi penuh adrenalin bersama teman-teman mereka. Informasi lebih lanjut mengenai Call of Duty® Mobile – Garena akan tersedia di halaman Facebook Official www.facebook.com/CODMID dan Instagram Official www.instagram.com/garenacodmid. Stay tuned!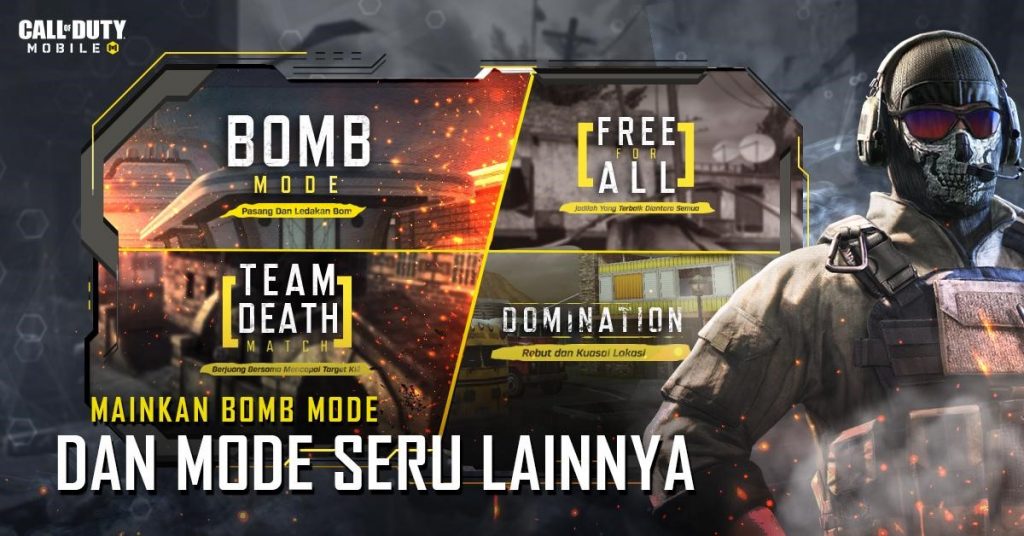 Penggemar seri Call of Duty® dapat menikmati berbagai variasi mode game favorit mereka – termasuk "Team Deathmatch" dan "Bomb Mission" – di Call of Duty® Mobile – Garena. Game ini juga akan dilengkapi dengan fitur "scorestreak", dimana pemain dapat memanggil drone atau meluncurkan Cruise Missile.
Karakter legendaris dari seri Call of Duty® juga akan hadir seperti Ghost, Soap, Captain Price, dan Alex Mason, dan pastinya map favorit para fans juga akan hadir seperti Nuketown dan Hijacked- dari seri Call of Duty®: Modern Warfare® and Call of Duty®: Black Ops.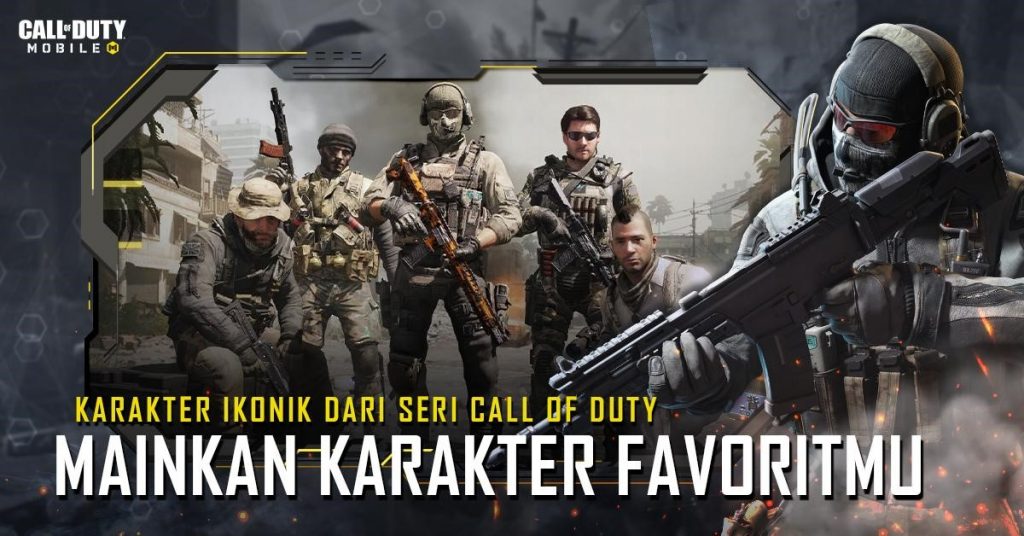 Pada game Call of Duty® Mobile – Garena kamu juga dapat memodifikasi senjata sendiri dengan mengganti variasi scope dan memasang berbagai macam perlengkapan senjata sesuai dengan gaya bermainmu.
Pemain yang melakukan pra-registrasi game Call of Duty® Mobile – Garena dapat menikmati banyak hadiah menarik. Seluruh pemain dapat melakukan spin harian untuk berkesempatan mendapatkan hadiah senjata permanen "HS0405 – Red Triangle" atau "MSMC – Yellow Triangle". Selanjutnya, pemain yang berhasil mengundang 15 teman untuk pra-registrasi akan mendapatkan senjata "MSMC – Red Triangle" permanen dan masih banyak hadiah seru lainnya! Ayo siapkan dirimu untuk menikmati pengalaman terbaik bermain game FPS terbaru di HPmu.
Tautan resmi Call of Duty® Mobile  :
Jangan lupa buat selalu cek news ter-update dari game lainnya hanya di Codashop News!
[box type="info" align="" class="" width=""] Top Up game kesayangan kamu? Lebih MUDAH, lebih MURAH, cuma ada di Codashop [/box]