Hi guys Codashop!
Starting from today, want to Top up M-Cash on Mobile Legends: Adventure is now cheaper on Codashop! Do not believe? You can check it right away! This promotion will take place from March 24 to June 24, 2020! So what are you waiting for? immediately strengthen your army and become the best and strongest player in Mobile Legends: Adventure!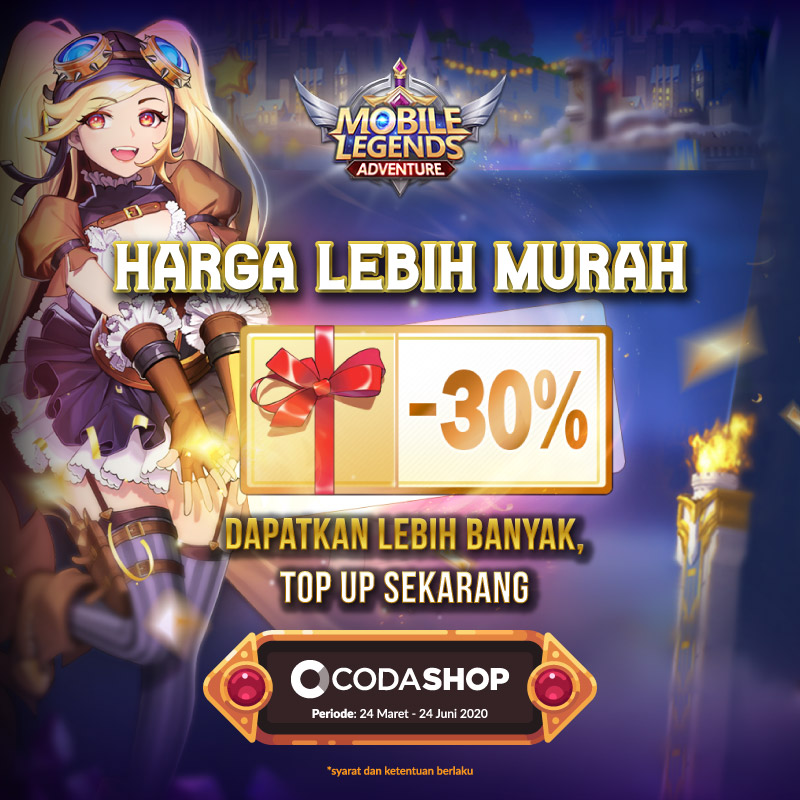 Top up? Just click the button below!
Mobile Legends; Adventure – Codashop
Please make sure to always check the  news  most updates  from other games just in  Codashop News !
[box type = "info" align = "" class = "" width = ""] Top up your favorite game? EASIER, CHEAPER, only on Codashop [/ box]