Techies, assemble! It's your turn to get trendy MLBB skins. The new Neobeasts draw event is online to bring you two new awesome skins for Lylia and Fredrinn and many other exciting rewards. In this article, we'll cover everything you need to know about this new limited-time event to help you refresh your Mobile Legends: Bang Bang skin collection, so don't go anywhere!
What is the Neobeasts event?
Neobeasts is a limited-time draw event in MLBB. It runs from September 5 to October 14, 2023, and showcases series skins for Lylia and Fredrinn, exclusive themed recall, spawn, elimination, and kill effects, plus an avatar and emote. Players can participate in the event using MLBB Diamonds, Neo Crests, and Neo Tokens.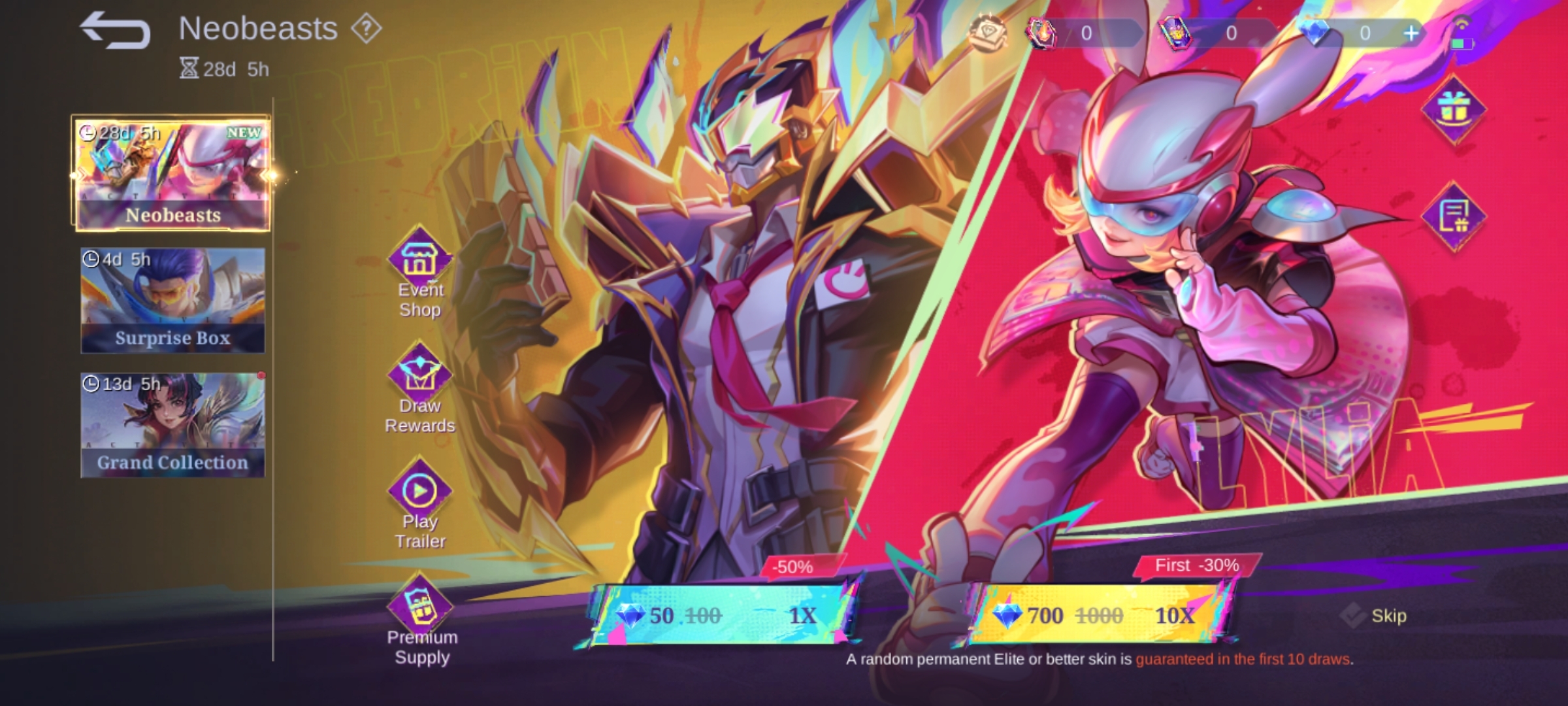 How to get exclusive Neobeasts Series skins?
There are three ways to get your hands on these fancy new costumes. The first is through the Neobeasts draw event, wherein players must spend MLBB Diamonds to do 1x and 10x pulls. Failed draws reward players with Neo Tokens and Neo Crests, the former they can use for additional draws. 
The second method is using Neo Crests to buy the skins in the Neobeasts event shop, and the third one is through gifting. For more info and the full list of rewards, check MLBB's official announcement here.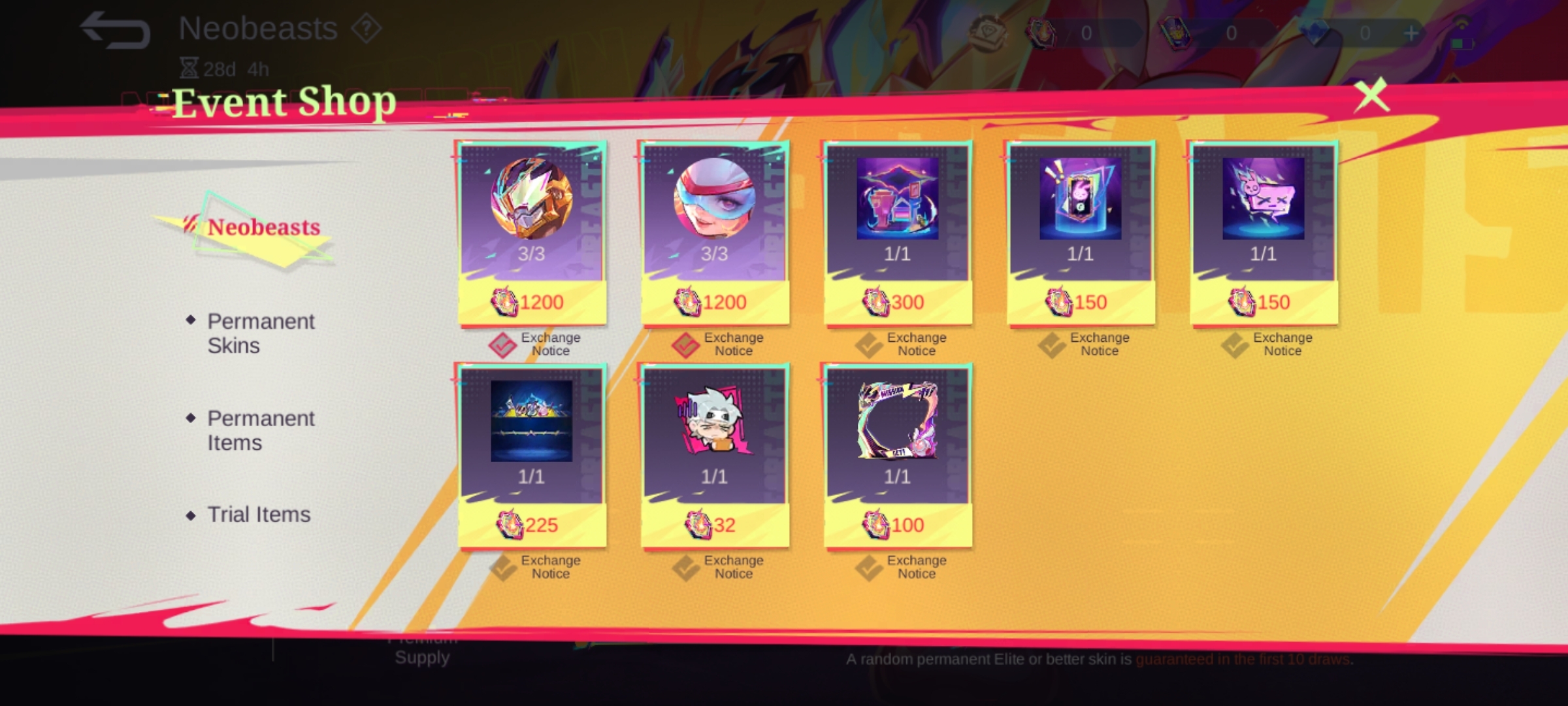 Tips to get the most out of the Neobeasts event
As always, Moonton offers a generous 30% discount on your first 10x draw of the day and 50% on 1x draws daily. Make sure to log in every day during the event to make full use of it! Reaching 70 draws and completing daily tasks from September 9 to 12 and September 23 to 26 can also give you a total of 33 Neo Tokens for even more chances of winning.
If you're a fan of Japanese superhero franchises, the Neobeast series' Kamen Rider-esque visuals will surely float your boat. The skins also feature colourful graffiti-style bursts with their custom animations, offering an exciting new twist to Fredrinn's and Lylia's fun kits. Take advantage of this event and make sure you have enough MLBB Diamonds by topping up here at Codashop! We offer quick and easy transactions so you can get back to the game right away.