Setelah kedatangan Helcurt di original server, akhirnya kembali dikabarkan bahwa ada hero yang akan datang untuk berperang di dunia Land Of Dawn bernama Fasha.
Fasha merupakan hero mage yang memiliki ciri khas kombinasi warna merah dan hitam yang memegang staff / tongkat dengan burung gagak putih yang selalu berada di dekatnya.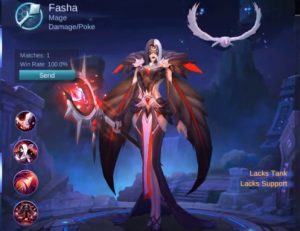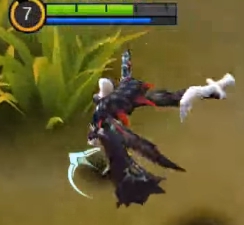 Hero ini dikabarkan merupakan hero gabungan dari Odette dan Yi Shun Shin termasuk dengan skill yang dimilikinya. Apakah hero ini akan mengguncang Land of Dawn ketika sudah rilis Di Original Server Mobile Legends?
Hero ini juga dikabarkan akan muncul di bulan Desember 2017 ini. Apakah hal tersebut benar atau hanya rumor yang dibuat oleh para player? Penasaran dengan skill yang dimilikinya? kita akan bahas di artikel selanjutnya!
Jangan lupa buat selalu cek news ter-update dari game mobile lainnya hanya di Codashop News!
[box type="info" align="" class="" width=""]Temukan beragam cara pembelian Diamond ataupun Starlight Member untuk Mobile Legends di Codashop. Lebih MUDAH, Lebih MURAH, cuma di Codashop![/box]