Di China Joy, digital entertainment expo terbesar di China, 4399 telah memamerkan serangkaian game kompetisi  pada event eSports utama, ESG, dan yang paling penting adalah Heroes of Warfare, innovative action FPS dengan elemen MOBA. Turnamen Heroes of Warfare digelar selama 3 hari dan booth demo hadir  ChinaJoy, dimana game ini menjadi perhatian para pengunjung dan media.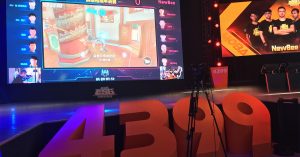 Heroes of Warfare adalah game FPS yang kompetitif dengan elemen MOBA yang menampilkan action-shooter experience berbasis tim yang unik dengan berbagai macam hero, abilities, dan mode. Para Pemain bisa menjadi armored knight untuk membela rekan setimnya dengan shield yang besar, atau bermain sebagai agile angel fighting across the sky. Players' shooting skills, well-arranged tactics, dan kerjasama antar hero adalah kunci kemenangan.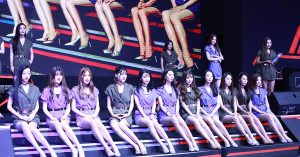 Game-mode inti dari Heroes of Warfare adalah Capture Objective – dua tim bertarung untuk menangkap dan mempertahankan objective point untuk menang. Sementara targetnya sederhana, map yang kompleks dan hero yang berbeda membuat battle experience menjadi beragam. Setiap hero punya set skill dan senjata yang unique, seperti penetrating arrow, massive defensive shield,  stealthy, pertempuran bisa didepan, dari pinggir, atau bahkan di atas. Untuk menang, setiap pemain tidak hanya perlu menguasai hero-nya sendiri, tapi juga berkoordinasi dengan rekan tim untuk memaksimalkan pertempuran. Selain Capture Objective, ada mode klasik lainnya seperti Team Deathmatch, Free-for-All, dan lain lain.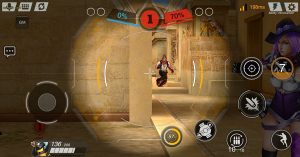 Heroes of Warfare dirilis di iOS dan Android pada 21 September. Untuk memeriahkan peluncurannya, 4399EN saat ini mengadakan launching events dengan berbagai hadiah dan diskon. Jangan lupa like dan subscribe Facebook dan YouTube channel. Hadiah dan event lainnya akan segera hadir! Download Heroes of Warfare sekarang dan jadilah ultimate hero di medan pertempuran!