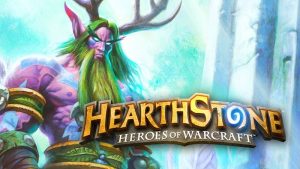 Ben Brode Game Director dari Hearthstone mengatakan patch kali ini akan berfokus pada class Druid. Semenjak perilisan Knight of the Frozen Throne, komunitas Hearthstone banyak mengeluhkan class Druid yang terlalu mendominasi. Blizzard selaku developer dari Hearthstone mendengar masukan dari para player dan akhirnya mengeluarkan patch terbaru yaitu veri 9.1 yang akan di implementasikan pada hari Senin 18 September 2017.
2 kartu dari class Druid Spreading Plague dan Innervate akan terkena nerf, selain itu ada Fiery War Axe dari class Warrior, Hex dari class Shaman dan Murloc Warleader. Untuk lebih lengkapnya lihat penjelasan dibawah ini.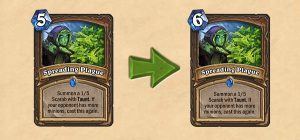 Spreading Plague
Class: Druid
Cost 6 mana – up from 5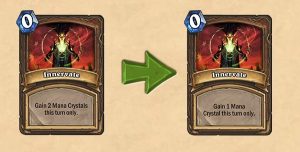 Innervate
Class: Druid
Gain 1 Mana Crystal this turn only – Down from 2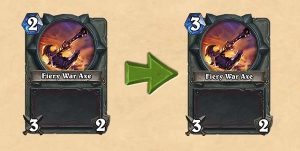 Fierry War Axe
Class: Warrior
Cost 3 mana – up from 2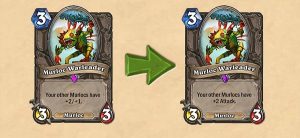 Murloc Warleader
Class: Neutral
Your other Murlocs have +2 Attack – down from +2 Attack +1 Health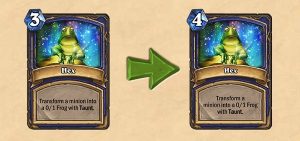 Hex
Class: Shaman
Cost 4 mana – up from 3
Perubahan yang cukup besar dan menjawab sebagian besar permasalahan class Druid. Walaupun masih perlu dilihat apakah update terbaru ini mempengaruhi permainan di level pro. Semua akan terjawab ketika update ver 9.1 ini live pada 18 September mendatang.