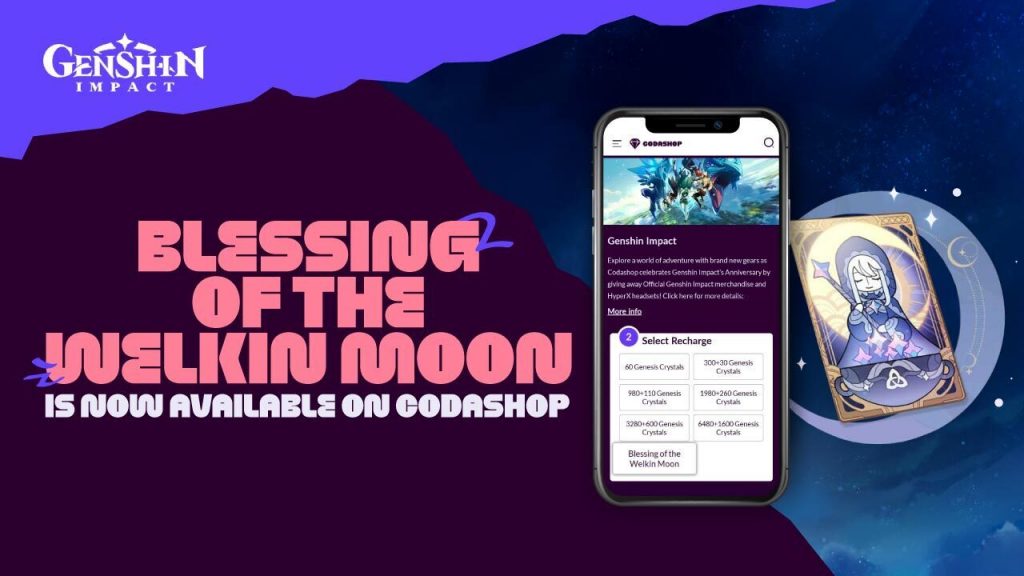 Jumpa lagi Traveler, penantian kalian sudah berakhir! Kini Blessing of the Welkin Moon telah tersedia secara resmi di Codashop! Kamu dapat top up akun Genshin Impact kamu dengan gampang menggunakan metode pembayaran favorit kamu untuk mendapatkan Blessing selama 30 hari saat kamu login setiap hari.
Apa sih Blessing of the Welkin Moon itu?
Blessing of the Welkin Moon adalah langganan bulanan di Genshin Impact. Setiap kali kamu membeli blessing, kamu akan mendapatkan 300 Genesis Crystal secara langsung dan terus mendapatkan 90 Primogem setiap hari saat login selama 30 hari. Ini setara dengan mendapatkan 2,700 Primogem selama 30 hari. Blessing akan kembali aktif setiap hari pukul 4:00 Pagi (GMT+8).
Catatan penting: Kamu dapat membeli beberapa Blessing of the Welkin Moon sekaligus untuk memperpanjang durasi mendapatkan hadiah, hingga maksimum 180 hari (atau 6 kali beli).
Apa aja sih keuntungan dari Blessing of the Welkin Moon?
Memiliki Blessing of the Welkin Moon seperti mendapatkan jatah reward harian dan keberuntungan selama 30 hari. Kamu bisa mengumpulkan dan memakai Primogem untuk:
Membeli

Fate

di Paimon's Bargain (Intertwined dan Acquaint Fate masing-masing seharga 160 Primogem).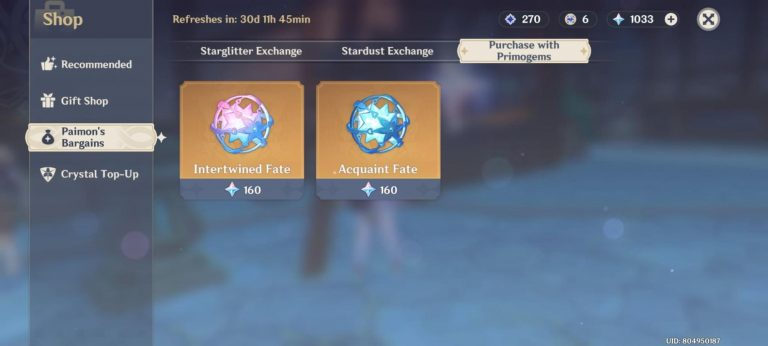 Membeli

Wish

(untuk kesempatan mendapatkan karakter unggulan atau senjata di Event Wish).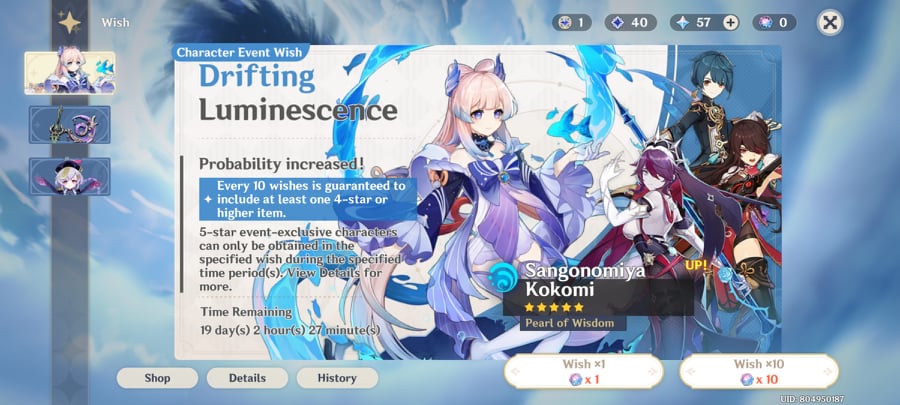 Mengembalikan

Original Resin

kamu, yang berlaku sebagai sumber energi di game. Original Resin membuatmu dapat mengambil hadiah dari quest challenge seperti Ley Line Blossoms, Petrified Tree (Domain), dan Trounce Blossom (Boss), juga untuk challenge eksklusif-Event.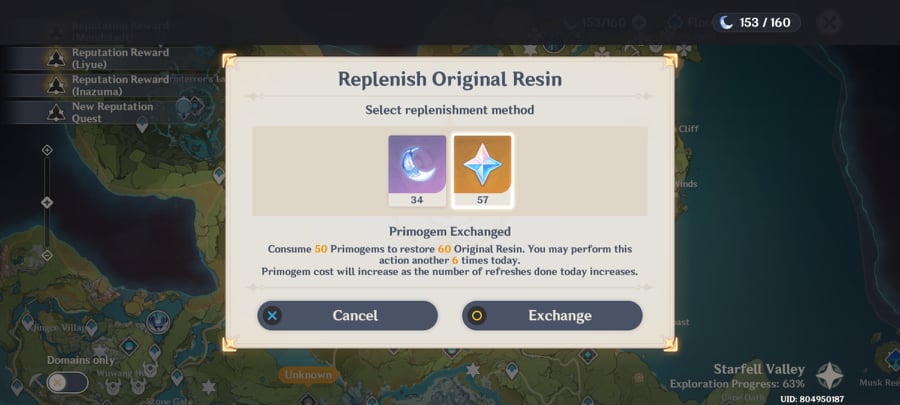 Top up Blessing of the Welkin Moon kamu di Codashop!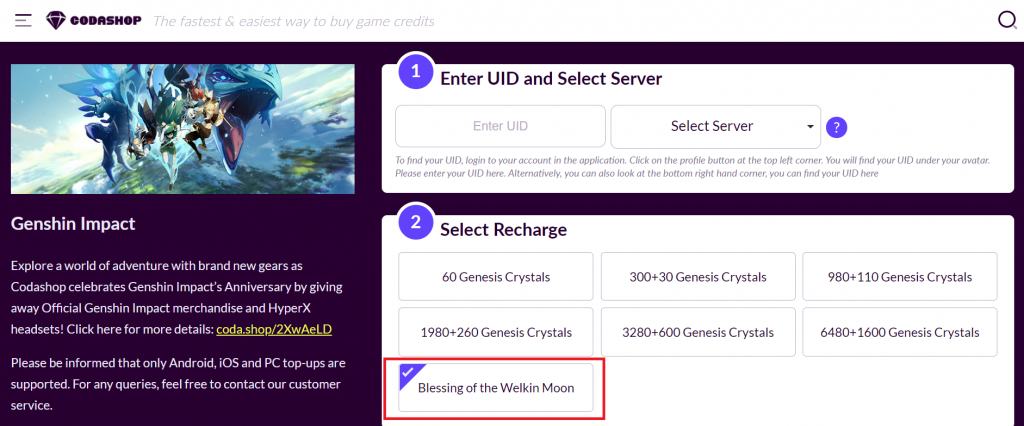 Berita baik untuk semua Traveler! Sekarang kamu bisa top up Blessing of the Welkin Genshin Impact di Codashop. Cukup ikuti langkah mudah berikut:
Masukkan User ID Genshin Impact kamu dan pilih Server.

Pada pilihan Nominal Top Up, pilih Blessing of the Welkin Moon.

Pilih metode pembayaranmu dan selesaikan pembelian kamu untuk mendapatkan blessing 30-hari!