Hi kawan Codashop!
kalian pasti udah tau, atau bahkan udah sering denger game dengan genre Auto Battler. Kalo belum tau, wah kalian ketinggalan banget! Padahal genre game ini sedang naik daun ditengah bersaing dan bertebarannya game dengan genre Battle Royale. sebenernya game apa sih ini? dan gimana cara mainnya?
Sebetulnya, game ini hanya memerlukan strategi dan kepintaran kamu dalam memanage keuangan kamu. Tidak hanya itu, kamu juga perlu untuk memikirkan seberapa kuat monster-monster yang kamu miliki untuk bertarung dengan pemain lain sehingga kamu bisa mengalahkan mereka dan menjadi yang terakhir dan terkuat diantara semuanya itu.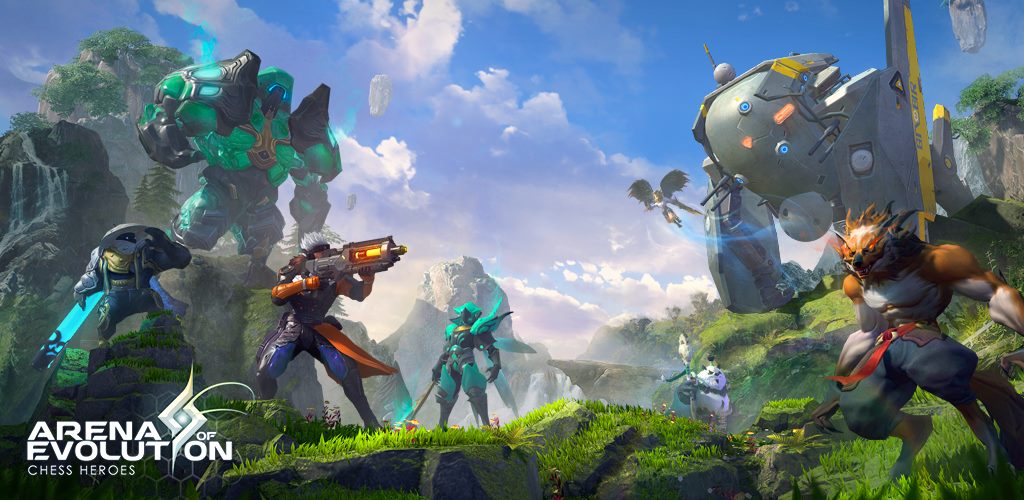 Game Auto Battler Dari FireFace Game Studio yang berjudul Arena of Evolution: Red Tides ini nampaknya akan menjadi salah satu penantang baru di genre satu ini dan punya peluang besar untuk bersaing dengan game sejenisnya seperti Chess Rush, Auto Chess, atau bahkan Dota Underlords. Tidak hanya menyajikan grafik yang realistic, gameplay serta berbagai macam karakter yang pastinya dengan keunikan ability-nya masing-masing.
Selain menonjolkan berbagai macam karakter menarik, Arena of Evolution juga menawarkan Role yang lebih banyak yang tentunya bisa membuat kamu lebih berkreasi dalam menciptakan combo-combo mematikan lawan kamu! Jadi pastikan kamu ga ketinggalan buat mainin game yang ga kalah seru dibandingkan game dengan genre sejenisnya!
Kalian bisa langsung kunjungi Fanpage resmi dari Arena of Evolution dengan menekan tombol dibawah ini!
Arena of Evolution Facebook Fanpage
Kalian bisa coba download game yang satu ini di smartphone kalian dengan menekan tombol dibawah ini sesuai dengan OS yang kalian gunakan ya!
Jangan lupa buat selalu cek news ter-update dari game lainnya hanya di Codashop News!
[box type="info" align="" class="" width=""] Top Up game kesayangan kamu? Lebih MUDAH, lebih MURAH, cuma ada di Codashop [/box]