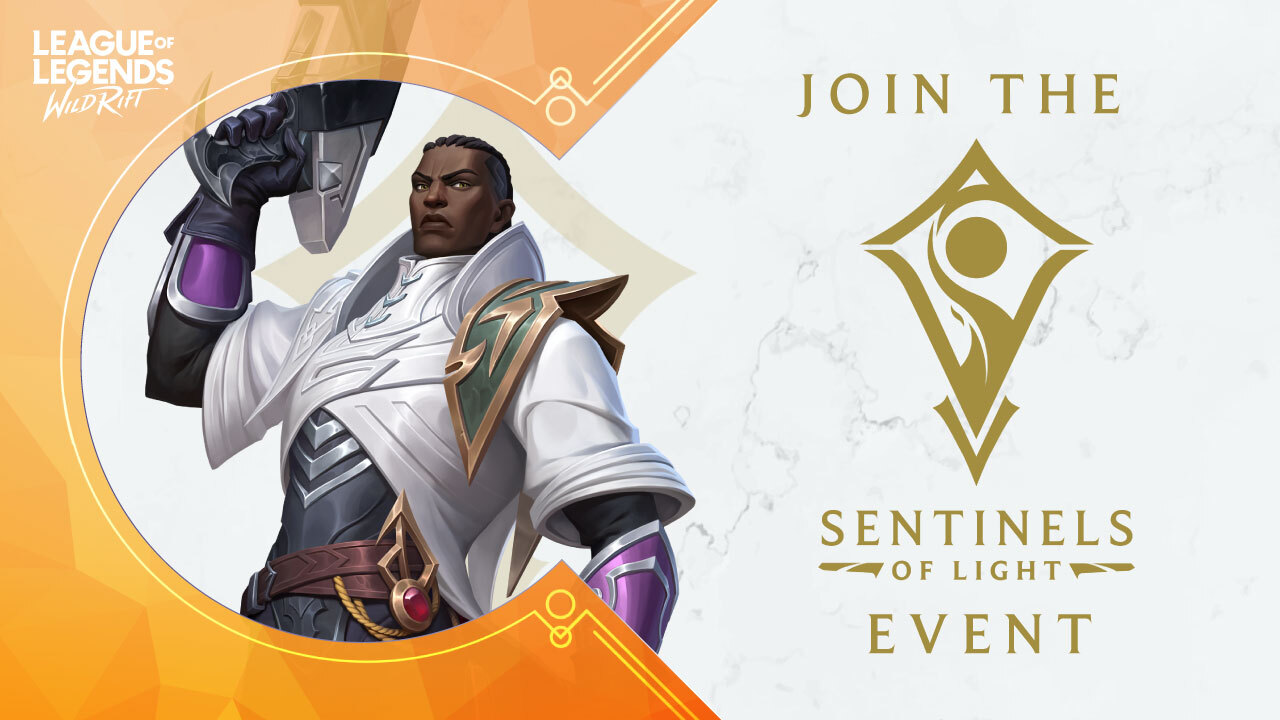 Summoner, bergabunglah ke dalam petualangan dan cari tahu tentang event terbesar dari Riot Games, Sentinels of Light, yang hadir di judul game terbaik mereka, Wild Rift, League of Legends, Legends of Runeterra, dan Teamfight Tactics.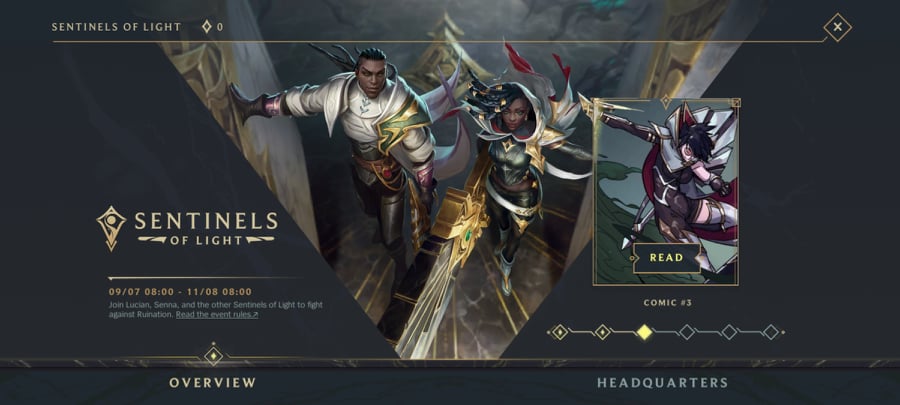 Di Wild Rift, bersatu bersama para Sentinel—Vayne, Riven, Irelia, dan bintang utama dari event, yaitu Rogue Sentinel Akshan — mereka yang akan bertempur mengusir Ruination. Event The Sentinels of Light juga akan menghadirkan dua champion baru, Lucian dan Senna ke dalam game.
Sentinels HQ
Saat pemain memasuki event, mereka akan berkesempatan mengunjungi Sentinel Headquarters. Di sana, pemain harus menyelesaikan beberapa objektif untuk membantu para Sentinel mendapatkan experience. Kumpulkan XP yang cukup, dan kamu bisa meningkatkan relationship, membuka bond dialogue dan hadiah lainnya. Dengan bertanding, pemain bisa meningkatkan Sentinel Bonds milik mereka. Semakin tinggi bond antar pemain dengan Sentinel tertentu, semakin tinggi level Sentinel HQ mereka.
Pemain juga dapat membaca serial komik yang menceritakan tentang Sentinels of Light dan bagaimana mereka bertempur melawan kekuatan Ruined King dan Black Mist.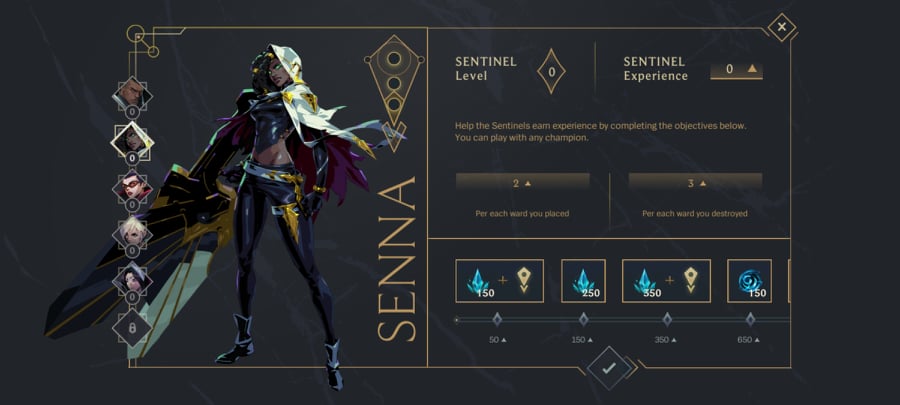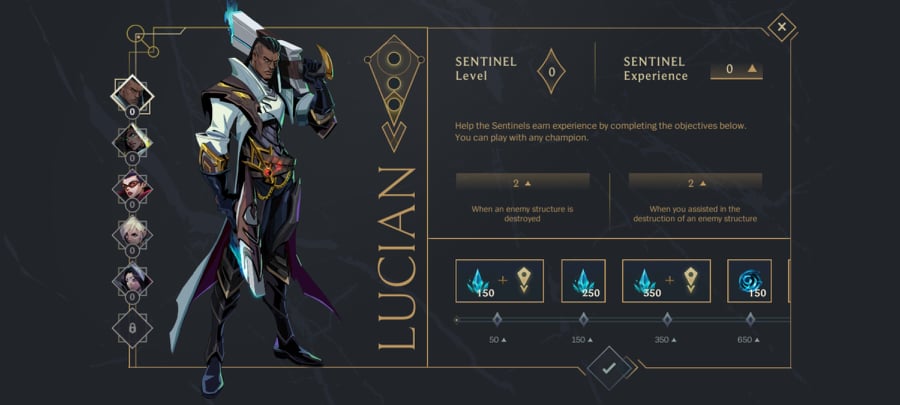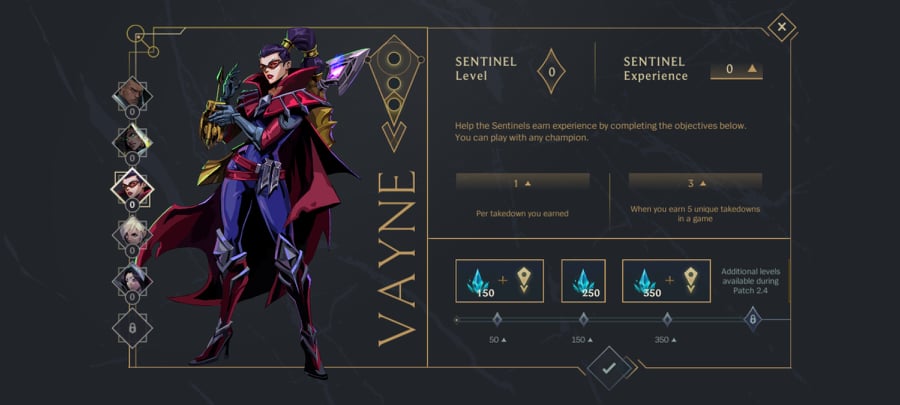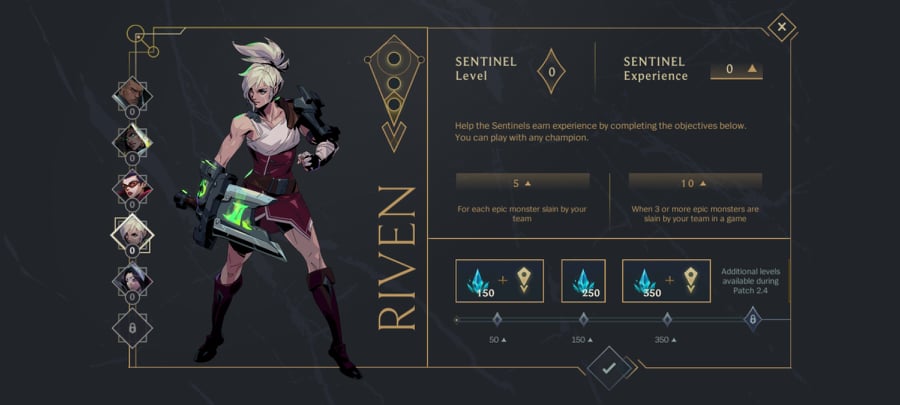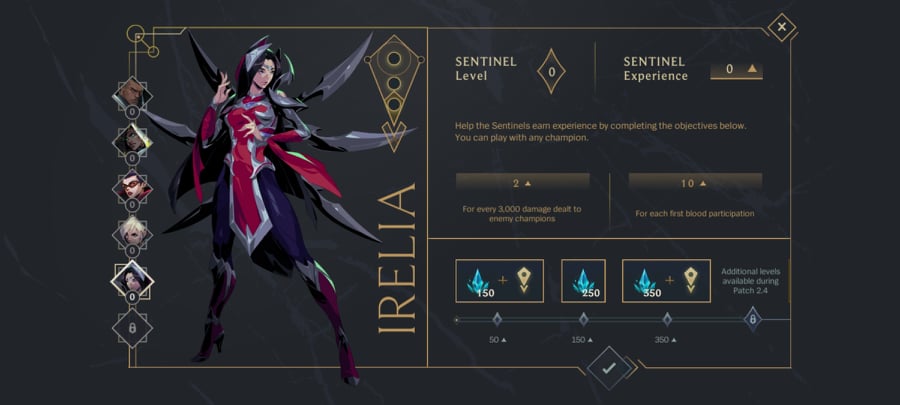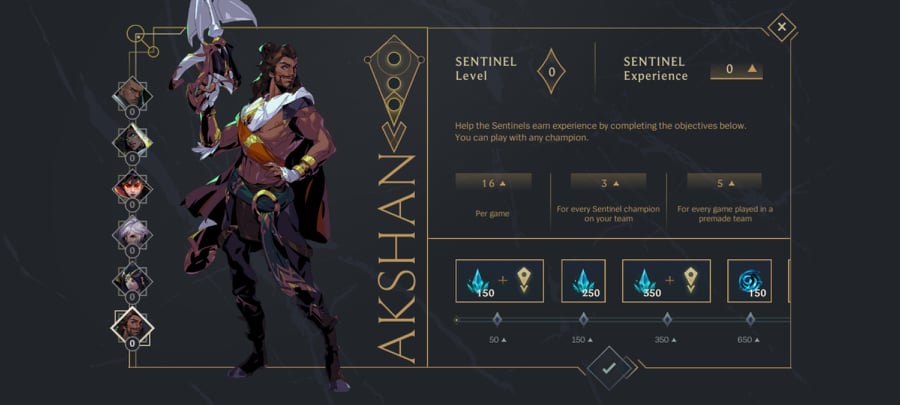 Jejak Hadiah Sentinel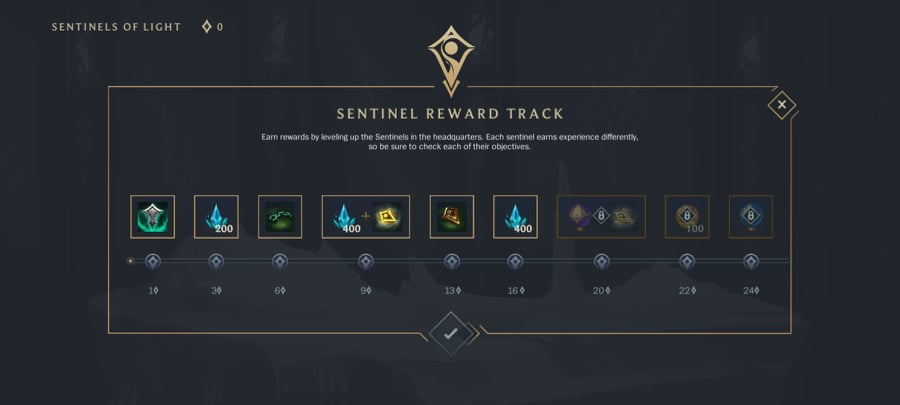 Dengan berpartisipasi di dalam event, pemain bisa mendapatkan berbagai loot istimewa, termasuk Baubles, Poro Energy, Blue Mote, Pose Champion, Spawn Tag, dan masih banyak lagi. Tentunya, dengan grand prize – kesempatan untuk membuat salah satu dari enam champion sentinel
Skin Baru
Beberapa champion juga mendapatkan skin baru, menonjolkan kehadiran mereka bersama Sentinels atau mengalah pada Ruin. Ada juga Bundle eksklusif Battle Academia Akshan. Jadi, kamu tunggu apa lagi? Ayo kita lihat sekarang!
Sentinel Vayne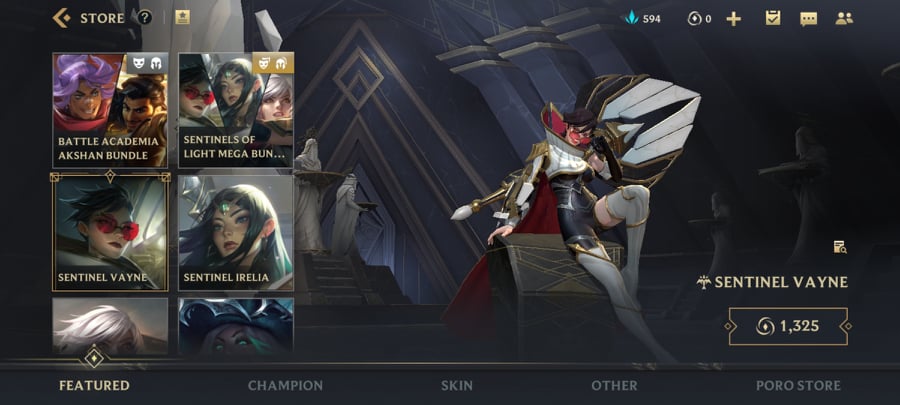 Sentinel Irelia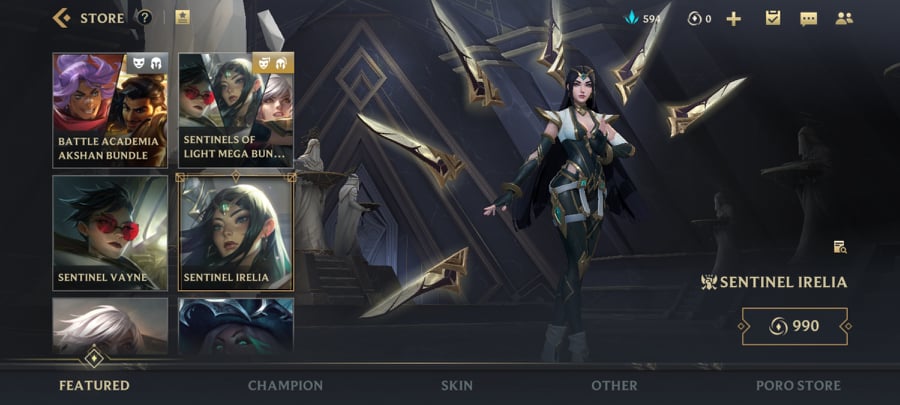 Sentinel Riven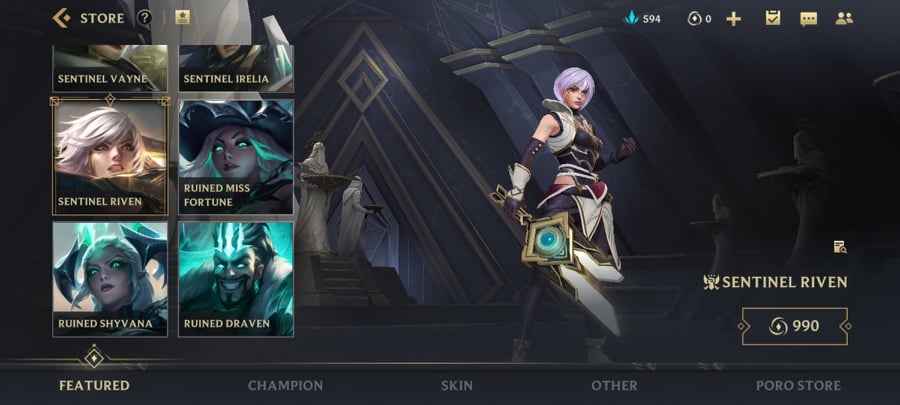 Ruined Miss Fortune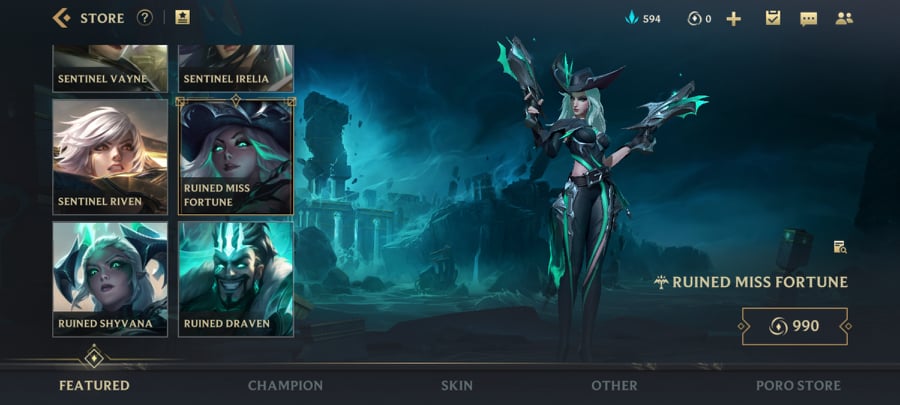 Ruined Shyvana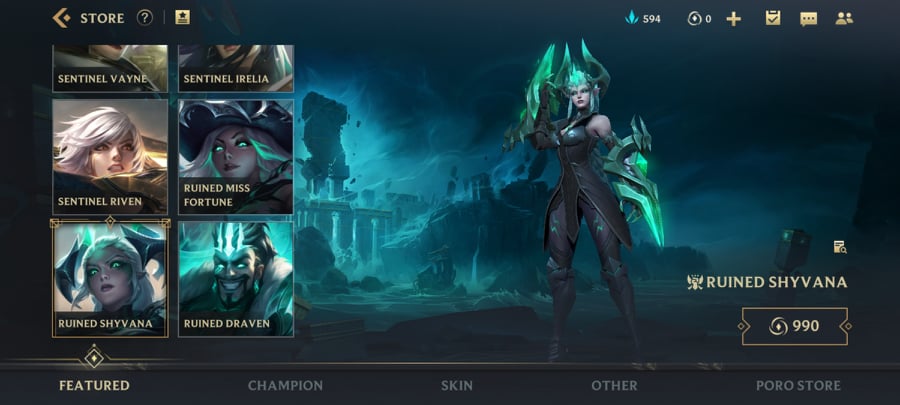 Ruined Draven
Battle Academia Akshan Bundle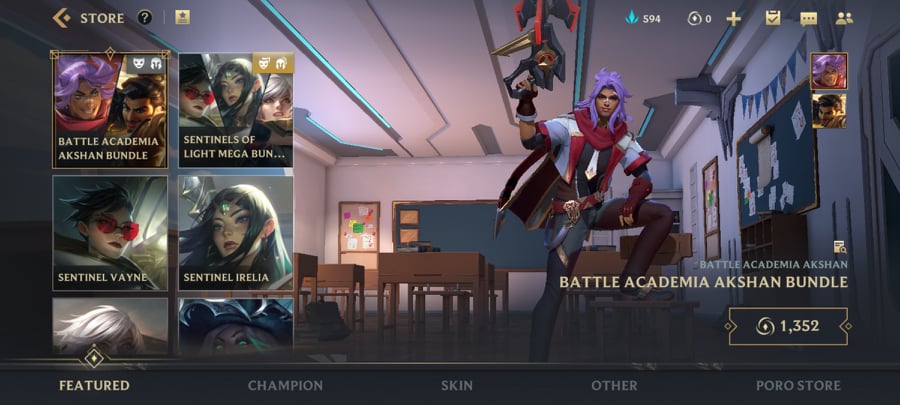 Untuk info lebih lengkap seputar event, kunjungi media sosial dari Wild Rift! 
Jangan lupa untuk top up Wild Core kamu hanya di Codashop. Kami jamin lebih cepat dan top-up lebih nyaman, supaya kamu bisa menikmati pengalaman gaming anti-ribet.