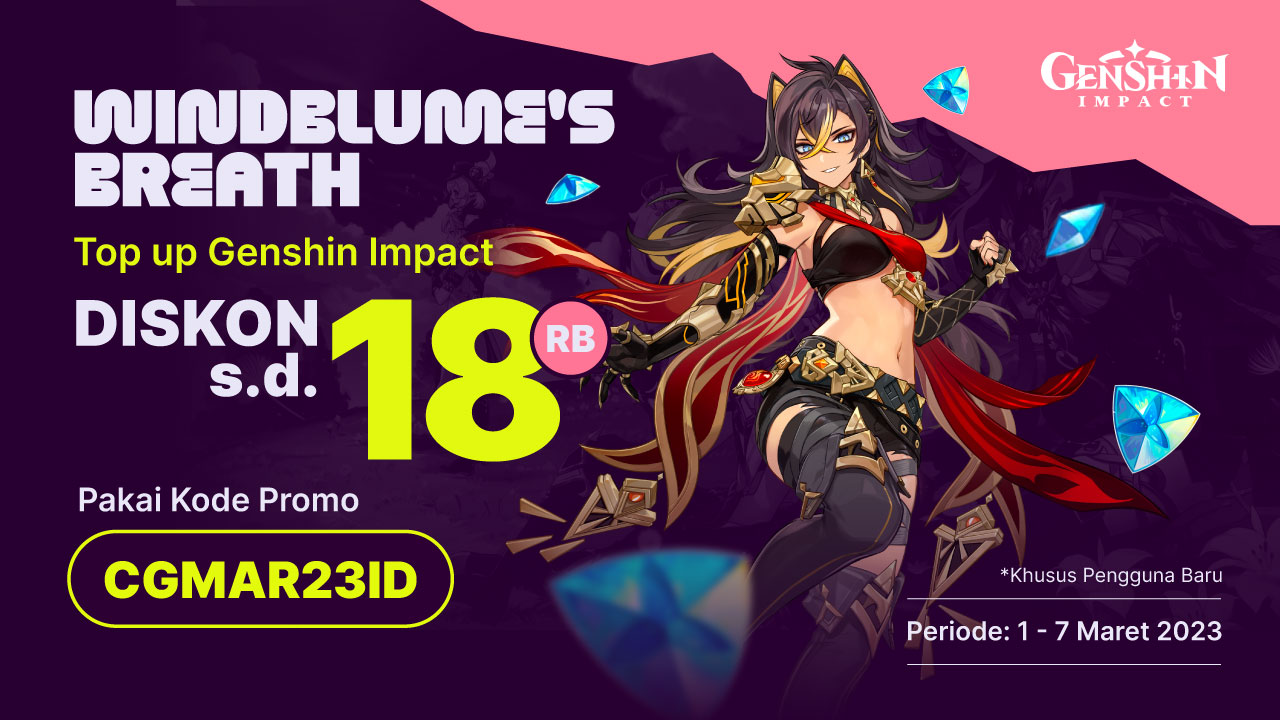 TOP UP GENSHIN PAKAI KODE PROMO DAPETIN DISKON S.D. Rp18.000
Halo Kawan Codashop!
Genshin Impact V3.5 Telah Rilis!
Kira-kira kamu mau nge-wish siapa nih? Yuk jangan lupa top up Genesis Crystal dan Blessing of the Welkin Moon kamu hanya di Codashop dan dapatkan DISKON s.d. Rp18.000. Kamu bisa gunakan kesempatan ini untuk beli skin terbaru dari Genshin!
Kuy cek info lebih lanjut di bawah ini!
Syarat dan Ketentuan
Promo ini akan berlangsung mulai tanggal 1 Maret 2023 hingga 7 Maret 2023.
Gunakan kode promo CGMAR23ID untuk mendapatkan diskon 10% s.d. Rp 18.000
Kode promo ini berlaku untuk seluruh metode pembayaran yang tersedia di Genshin Impact Codashop.
Promo ini berlaku untuk semua denom yang ada, tidak ada minimum transaksi.
Kode promo berlaku untuk pengguna baru/UID baru yang belum pernah melakukan transaksi di Codashop.
Kode promo hanya berlaku 1x untuk 1 UID
Kuota kode promo terbatas.
Semua keputusan Codashop adalah sah