Hi kawan Codashop!
Premium pass sudah bisa kamu dapatkan loh di Call of Duty Mobile dengan harga 320 CP untuk Premium Pass, dan 640 CP untuk Premium Pass Plus. Jangan lupa untuk beli Premium Pass dan Top up CP kamu di Codashop, karena CP yang kalian isi bakal langsung masuk ke akun kalian tanpa nunggu lama-lama deh. Pilihan pembayarannya juga banyak loh, mulai dari GoPay, OVO, Dana, Potong Pulsa, dan masih banyak lagi!
Premium Pass season 4 hanya bisa kamu miliki mulai dari tanggal 1 – 31 Maret 2020. Jadi pastikan kalian ga ketinggalan untuk beli ya!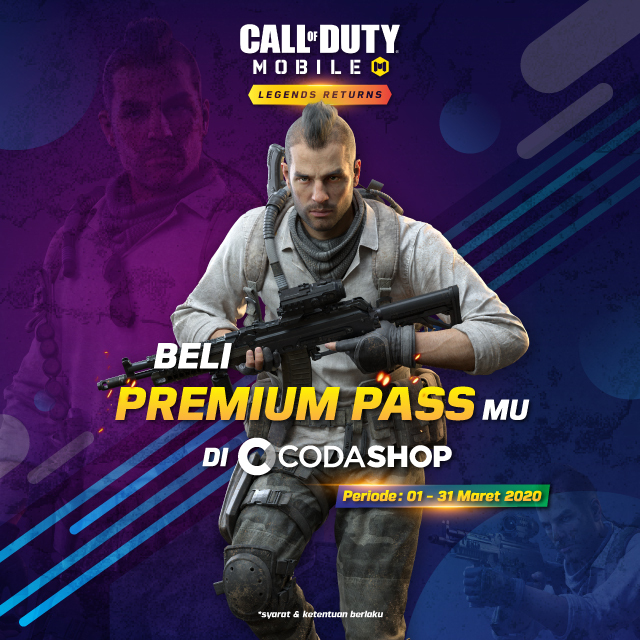 Mau langsung Top up CP dengan cara termudah dan cepat? Klik aja langsung tombol di bawah ini:
Call of Duty Mobile – Codashop
Jangan lupa buat selalu cek news ter-update dari COD Mobile hanya di Codashop News!
[box type="info" align="" class="" width=""]Mau beli UC PUBG Mobile ? Lebih MUDAH, lebih MURAH, cuma ada di Codashop [/box]