Hi kawan Codashop!
Yuk segera miliki Battle Pass Season 9 CODM yang akan dirilis di tepat di tanggal 16 Agustus, yang berarti BESOK! Battle Pass ini bisa kamu dapatkan dengan harga 320 CP untuk Premium Pass , dan 640 CP untuk harga Premium Pass Plus yand mendapatkan diskon dari harga 6400 CP.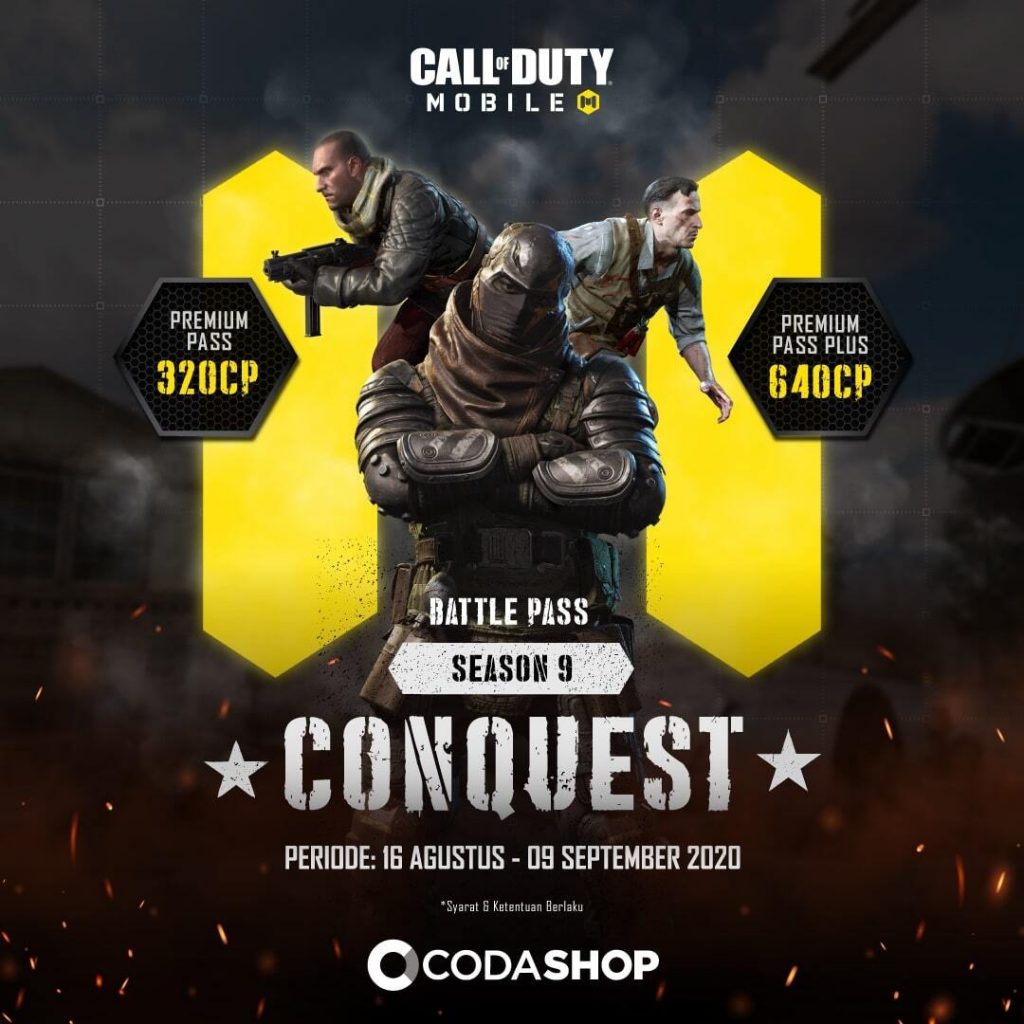 Hadiah yang kamu dapatkan? Nih bisa kamu liat list di bawah ini yang akan kamu dapatkan jika membeli Battle Pass di Season 9 ini!
Victor Reznov
Richtofen
Lev Kravchenko – Soviet Dragon
Nikto – Stronghold
Chopper – Fortress
Striker – Aeronaut
M16 – FUBAR
QQ9 – Trendsetter
Kilo Bolt-Action – Heart of the Beast
Emote – White Fla
Calling Card – Take Cover
Langsung aja beli CP kamu di Codashop sekarang juga, dengan menekan tombol di bawah ini!
---
Jangan lupa buat selalu cek news ter-update dari game lainnya hanya di Codashop News!