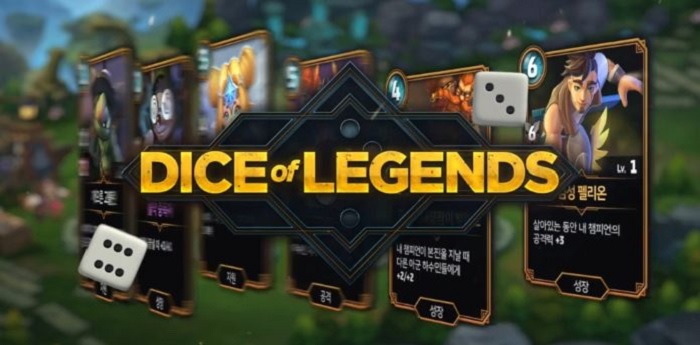 Pengembang asal Korea Selatan 'All-M' baru-baru ini mengungkapkan proyek terbarunya yang diketahui sebagai game mobile kasual berjudul Dice of Legends. Setelah sebelumnya menyajikan judul game yang hardcore, seperti Kritika dan Lunia, Dice of Legends jadi percobaan baru bagi All-M untuk menjajaki game kasual.
Jika melihat dari trailer game Dice of Legends, kamu akan dilibatkan pada sebuah pertempuran menggunakan kartu sebagai pilihan strategi dan dadu untuk menentukan proses pertarungannya. Berada dalam satu arena pertempuran, kartu yang kamu pergunakan dan hasil dari dadu yang jatuh akan menjadi penentuan bagaimana hero kamu bergerak di arena tersebut.
Tentu saja unsur keberuntungan benar-benar jadi penentu kemenangan, karena dadu yang akan menentukan arah strategi yang kamu pergunakan. Bisa efektif atau malah jadi kurang efektif karena keberuntungan lebih memihak pada pihak musuh. Apa saja bisa terjadi dengan dadu bukan?
Grafis yang ditawarkan Dice of Legends cukup menarik, dimana animasi pergerakan karakter dan skill begitu memanjakan. Sehingga kamu akan dibuat berada dalam situasi pertempuran yang seru di dalam sebuah arena,
Masih belum ada informasi lebih lanjut kapan All-M meluncurkan game ini atau setidaknya memulai pra-registrasi untuk fans setia agar dapat mencobanya.
Jangan lupa buat selalu cek news ter-update dari game mobile lainnya hanya di Codashop News!
[box type="info" align="" class="" width=""]Mau beli Kode Voucher Google Play untuk game favorit kamu? Lebih MUDAH, Lebih MURAH, cuma ada di Codashop![/box]