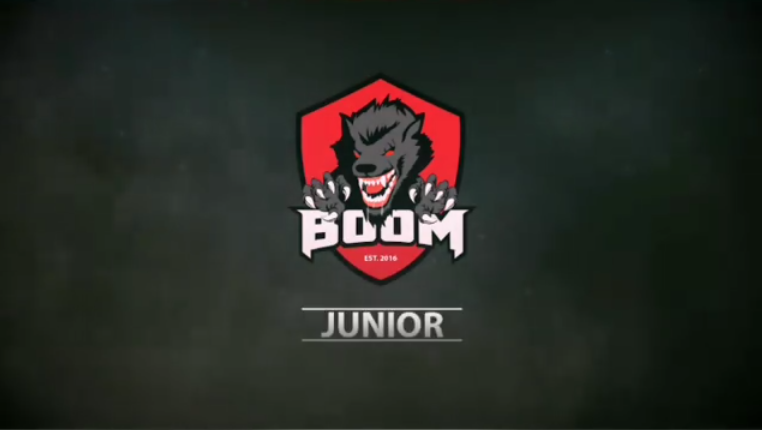 Agent.ID, sebuah tim yang akhir-akhir ini ada di berbagai event Mobile Legends. Mereka merupakan sebuah tim yang cukup underrated namun mematikan bahkan dapat menyeimbangi bahkan mengalahkan tim-tim yang memang lebih diunggulkan dibandingkan mereka.
Kabar mengejutkan dari salah satu tim E-sports yakni BOOM.ID yang akhirnya mengumumkan bahwa Agent.ID Diakusisi BOOM.ID dan merubah nama mereka menjadi BOOM Junior. Player dari BOOM Junior adalah:
#BOOMWEEKHalo sobat Hungry Beast. Sebagai berita pertama untuk Boom Week. Kami mengumumkan akuisisi terhadap @agent_id. Dimana seluruh pemainnya berbakat dan masih berusia dibawah 20 tahun. Mulai hari ini Agent akan menggunakan nama BOOM Junior. Dengan ini kami mempunyai 2 tim untuk divisi Mobile Legends..BOOM Junior akan berpartisipasi dalam MPL 2018.SELAMAT DATANG.Hi fellow Hungry Beasts, to kick off our Boom Week, we're proud to announce that we have acquired the very talented and young team @agent_id, where all the beasts are under 20 years of age. From today on Agent will be under our banner as BOOM Junior. With this we have 2 teams in Mobile Legends..BOOM Junior will be participating at MPL S2..WELCOME YOUNG BEASTS!.Luis "Lynx" NovantoCalvin "Vyn"Declan "Dec" ChandraFadhil "Taka" AsraAxel "Axl" KusumaRegi "Sau" Reynaldi…#HungryBeast#OMENbyHP #DominateTheGame #BOOMxOMEN #BOOMxLOGITECHG #BOOMxVORTEXSERIES #BOOMxNVIDIA

Posted by BOOM Esports on Monday, July 30, 2018
Luis "Lynx" Novanto
Calvin "Vyn"
Declan "Dec" Chandra
Fadhil "Taka" Asra
Axel "Axl" Kusuma
Regi "Sau" Reynaldi
Fun fact: Tim ini beranggotakan player yang seluruhnya berusia 20 Tahun kebawah!
Dan mereka akan memulai debut pertamanya di Mobile Legends: Bang Bang Professional League Season 2! Apakah mereka akan bisa membuktikan konsistensi mereka setelah mengganti nama dan bergabung dengan BOOM.ID?
Jangan lupa buat selalu cek news ter-update Mobile Legends hanya di Codashop News!
[box type="info" align="" class="" width=""]Temukan beragam cara pembelian Diamond ataupun Starlight Member untuk Mobile Legends di Codashop. Lebih MUDAH, Lebih MURAH, cuma di Codashop![/box]