Halo Sobat Coda, tentu banyak dari kamu yang sudah mencoba berbagai game android yang bisa kamu download di playstore namun tak kunjung menemukan game yang sesuai dengan keinginanmu. Kali ini kita akan merekomendasikan 3 game Android yang bisa mengisi waktu luangmu. Check this out!
Kamu pecinta game pada masa SEGA sedang naik daun, maka kamu pasti akan menyukai game ini. Selain dengan grafik 2D yang bisa membawamu bernostalgia, tentu dengan ciri khasnya yang akan menghadapkanmu dengan berbagai stages yang unik.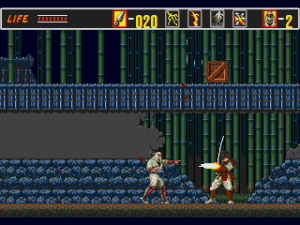 Jika kamu bukan gamer yang mencintai game konsol seperti Nintendo ataupun konsol jadul lainnya, mungkin game ini tidak direkomendasikan untukmu.
Link download: The Revenge of Shinobi.
Asphalt Street Storm Racing
Buat kamu yang suka balapan serta pecinta berkendara dengan kecepatan tinggi, mungkin game yang ini cocok denganmu. Game yang baru saja dirilis oleh Gameloft  ini merupakan game yang berfokus pada balapan liar yang sering terjadi di belahan dunia. Di game ini kamu dapat melintasi beberapa kota besar yang terkenal seperti Paris, New York, ataupun Hong Kong.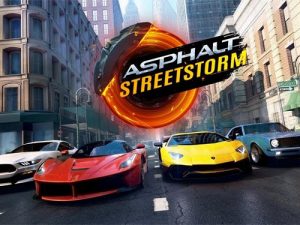 Game ini tidak hanya menyediakan single player, namun juga ada multiplayer dimana kamu bisa melawan maksimal 3 orang. Grafik yang ditawarkan pun cukup baik, Detail pada kota yang kita lewatipun diperhatikan dengan sangat teliti sehingga membuat kita benar-benar merasakan seperti berada di kota tersebut.
Link download: Asphalt Street Strom Racing.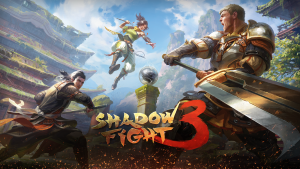 Seri game dengan judul  "Shadow Fight" slalu menjadi contoh dari genre fighting yang baik untuk sekelas platform Android. Dan juga disini kamu dapat menemuka berbagai macam gaya bertarung, alat perlengkapan perang, serta berbagai senjata. Game ini juga memaksamu untuk mengatur strategi serta reflek gerakmu terhadap serangan lawan. Untuk segi grafik dan gameplay, Shadow Fight 3 dapat dikatakan mengungguli game-game dengan genre sejenisnya.
Link download: Shadow Fight 3
Jangan lupa buat selalu cek news ter-update dari game mobile lainnya hanya di Codashop News!
[box type="info" align="" class="" width=""]Temukan beragam topup game di Codashop. Lebih MUDAH, Lebih MURAH, cuma di Codashop![/box]