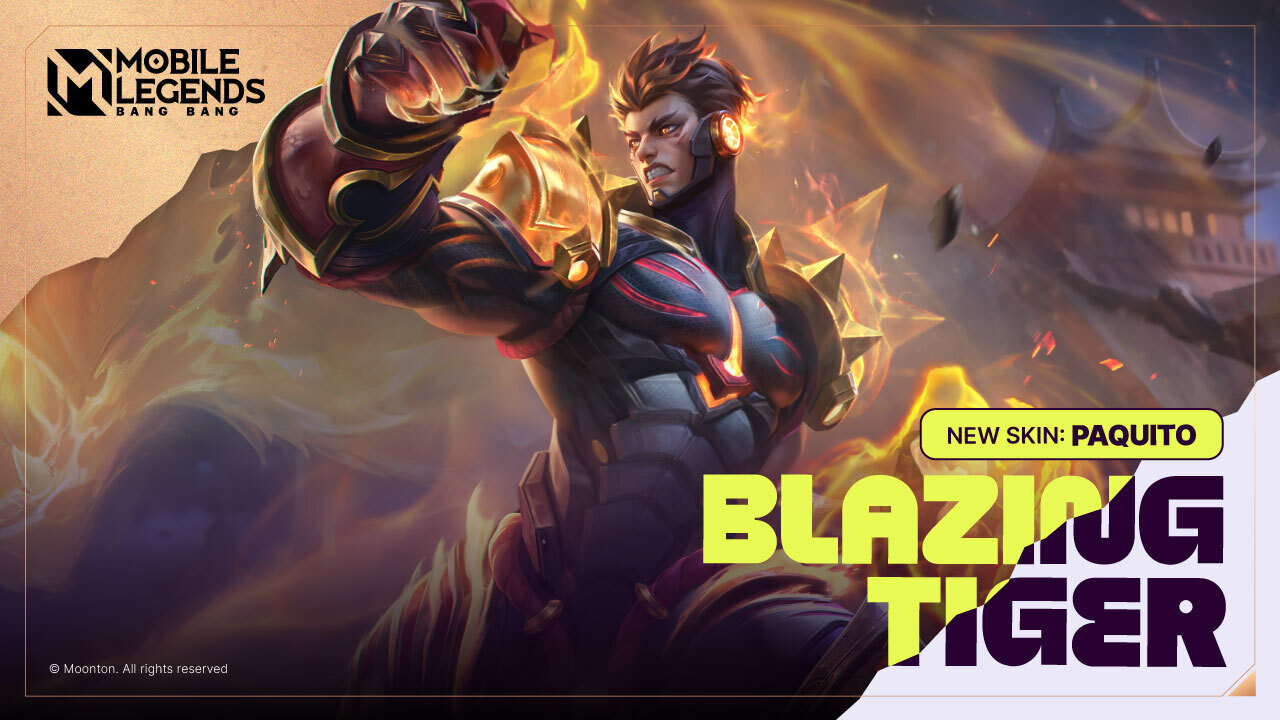 In Mobile Legends: Bang Bang (MLBB), skins have transcended their cosmetic nature to become a crucial component that enhances the gameplay experience. These visually captivating creations provide a feast for the eyes and inspire players to master their chosen heroes. Without further ado, let's take a look at the new skin releases this June for MLBB.
Exploring Mobile Legends' Zodiac Skin for June
The Zodiac Skin series stands out as one of the most valuable and rewarding collections in MLBB. From the exquisite design and model to the mesmerizing skill effects, these skins offer a complete package of visual delight. And now, to add even more allure, the addition of exclusive voice lines elevates the experience to new heights. Zodiac Skins draw their inspiration from the twelve zodiac signs and undergo a monthly rotation, bringing fresh skin for a different hero each month. These skins have a consistent color scheme characterized by a striking combination of gold and zodiac blue. Players can acquire these exclusive skins through the Zodiac Summon draw.
Zhask Cancer Revamped Skin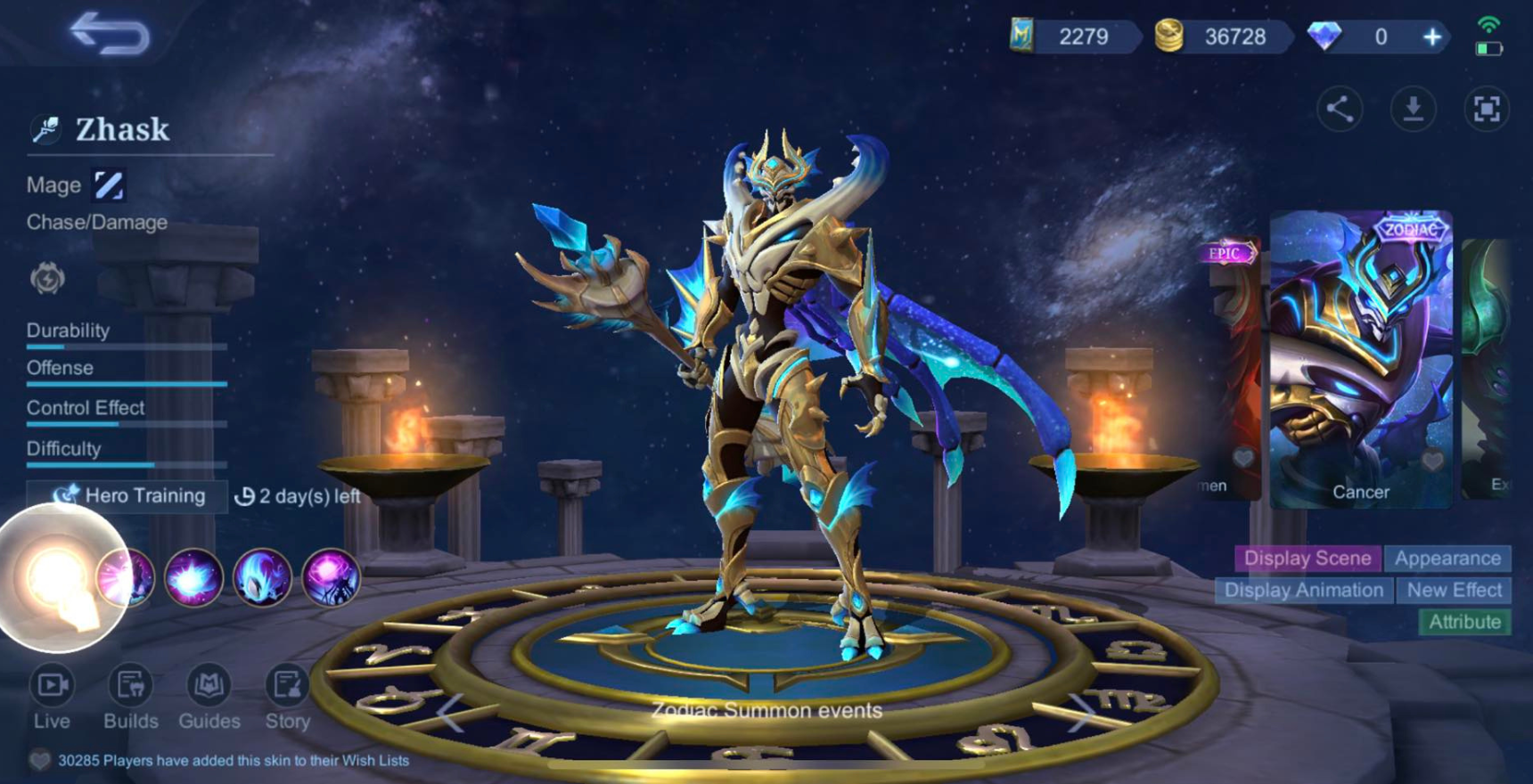 In this stunning Zodiac Skin, Zhask transforms into a majestic figure adorned with astonishing golden armor and a cosmic blue wing-like cape that mirrors the celestial depths. The color scheme revolves around serene blues and shimmering shades, evoking the beauty of the universe. This skin highlights captivating skill animations featuring mesmerizing golden and blue normal attacks and exclusive voice lines. It's a complete package that enhances the visual spectacle and adds an immersive gameplay experience.
Other Zodiac Skins include:

Aurora (Aquarius)

Lancelot (Pisces)

Hilda (Aries)

Minotaur (Taurus)

Karina (Gemini-Halo)

Selena (Gemini-Shadow)

Zhask (Cancer)

Badang (Leo)

Odette (Virgo)

Lunox (Libra)

Helcurt (Scorpio)

Irithel (Sagittarius)

Martis (Capricorn)
June 2023 Skin Events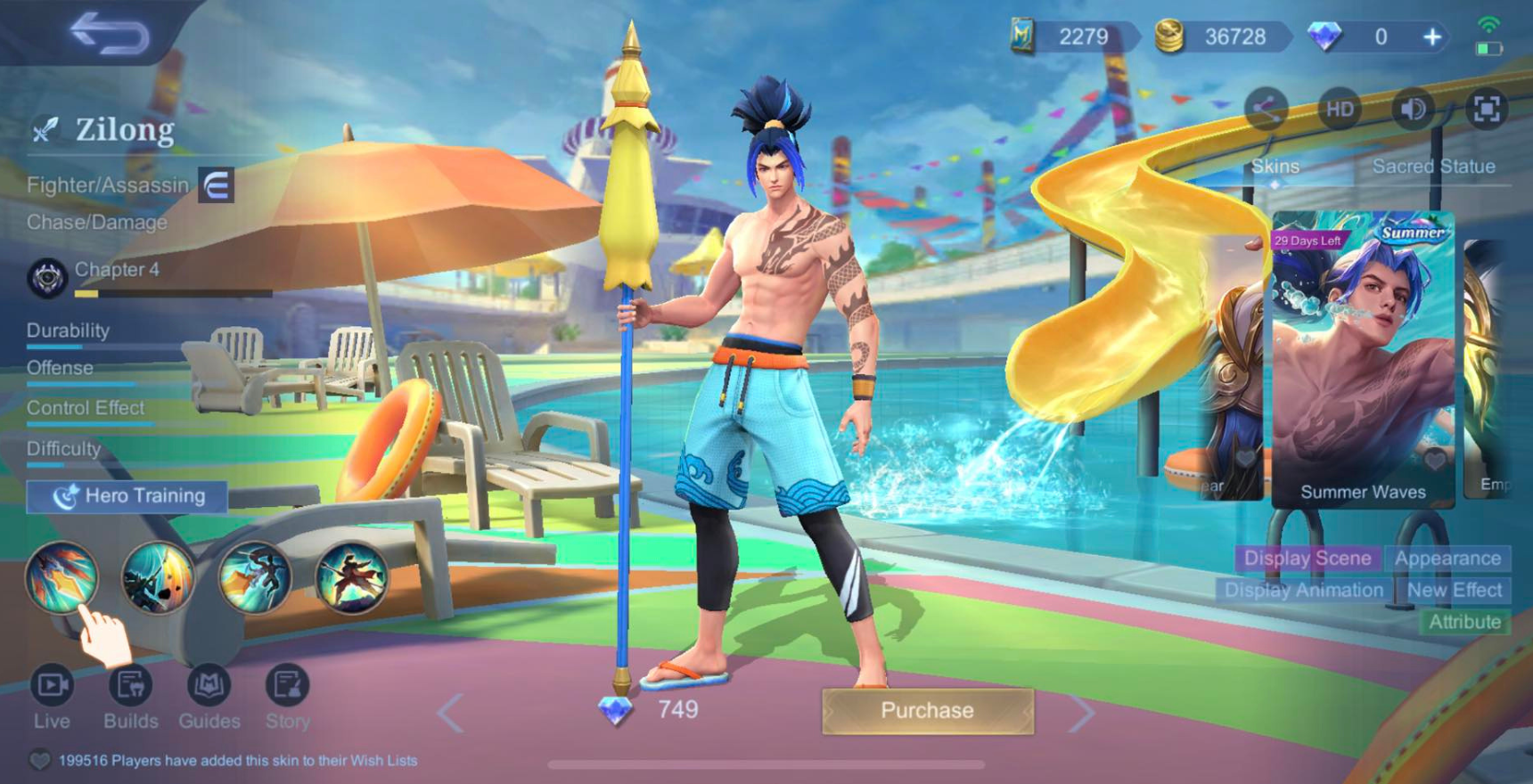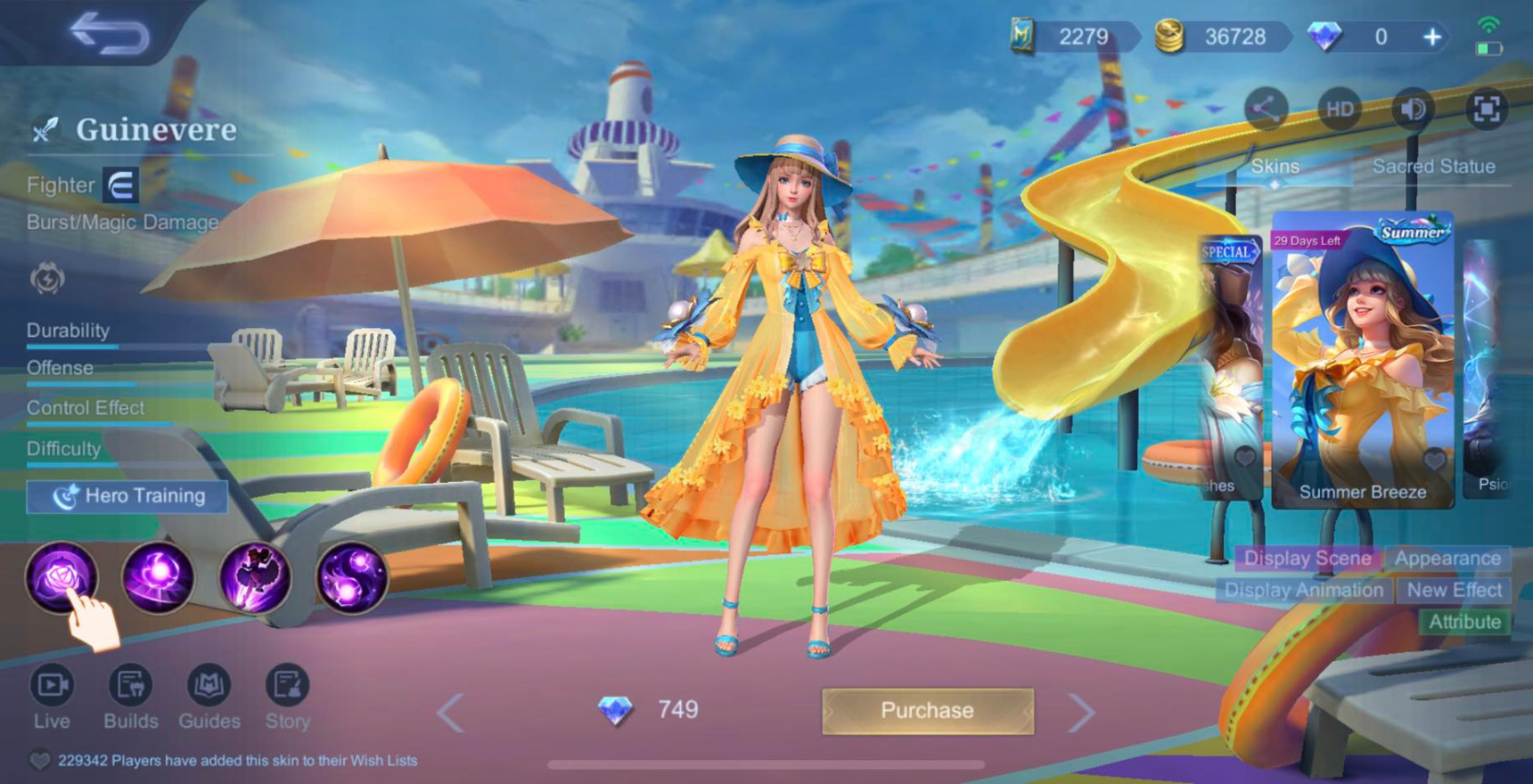 The summer skins for Zilong and Guinevere are highly sought-after limited edition skins in Mobile Legends. These exclusive cosmetics will be available until the third week of July, giving players a limited time to acquire these special skins. 
Paquito enters the Collector Skin ring this June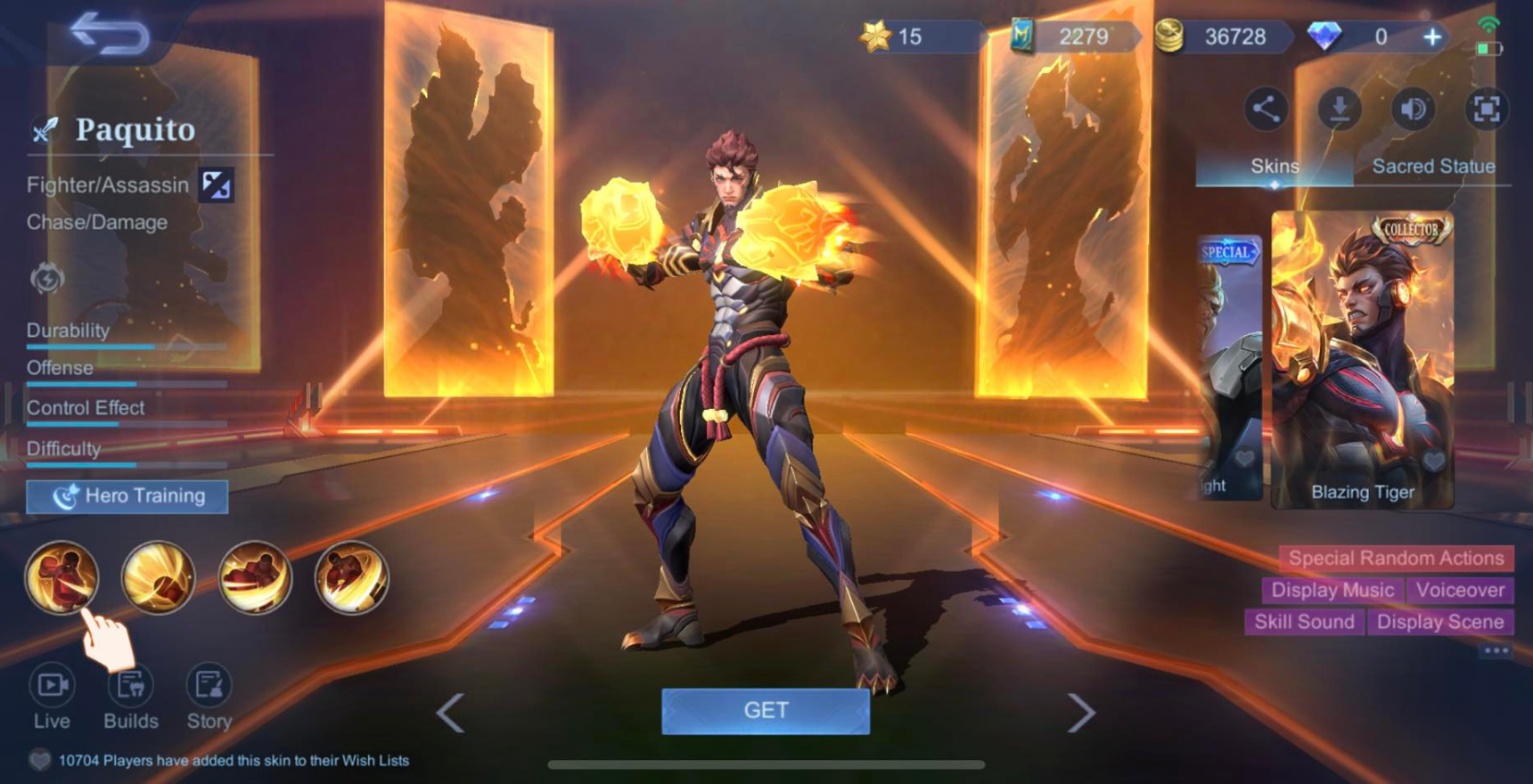 Transforming from a skilled boxer to a formidable superhero, the recently unveiled Blazing Tiger Paquito Collector skin embodies the unstoppable nature of a tiger with each thunderous punch. This highly anticipated skin marks Paquito's first Collector skin and sixth overall, following Death Blow, Manny Pacquiao, Underground Boxer, Fulgent Punch, and Fist of Light.
While his previous skins showcased his iconic boxer persona, Blazing Tiger Paquito takes it to another level, endowing him with extraordinary powers that push the boundaries of imagination. Adorned in sleek, futuristic black matte armor adorned with striking red accents, complemented by gleaming gold armor, his appearance exudes intimidation and power. With fiery red eyes and fists infused with the essence of two tigers, this skin offers an exciting experience to Paquito main users.
Starlight Skin for June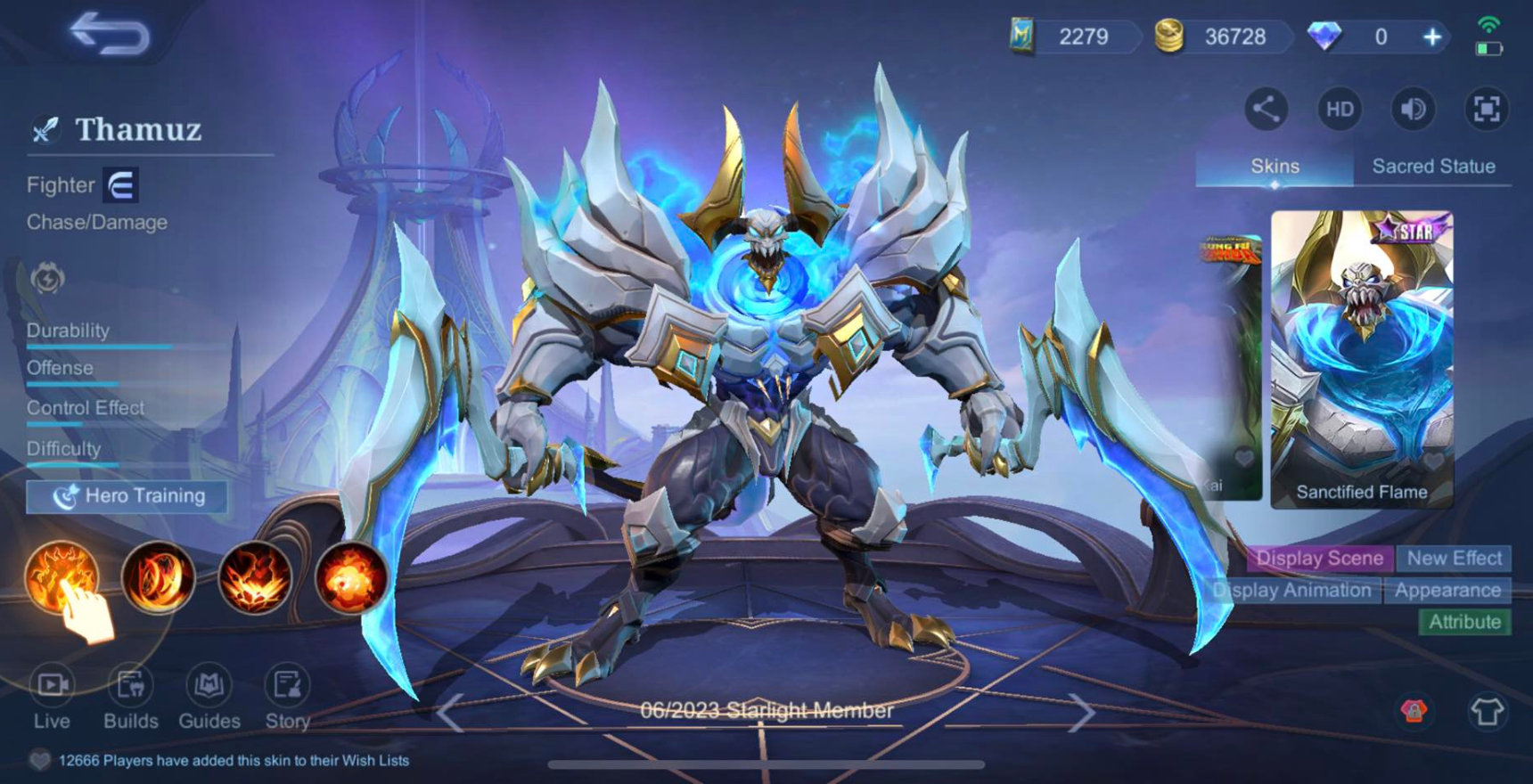 The StarLight skin presents a captivating design, where the initial form captivates with an icy blue shade, emanating an aura of frostiness. Yet, the painted variant elevates the experience by transforming into a blazing inferno of vibrant red. This duality symbolizes two elements: the bone-chilling cold and the scorching intensity of a fire. To explore this skin in greater detail, you can visit this page and read the article on Thamuz's Sanctified Flame skin.
A new Legend skin rises
Lunox' Divine Goddess rises this June, giving this mighty mage who commands the power of two opposing forces a legendary look to speak for this world. Get ready to unleash the Sun Crow and Dragon Koi to punish every adversary as no evil will escape her sight!
Don't forget to check out the MLBB June 2023 skin highlights, as they offer an excellent opportunity to expand your skin collection. If you enjoy collecting skins, these additions are a must-have for your favorite heroes. Take advantage of this chance to acquire them!
Don't forget to top up on your Mobile Legends Diamonds only at Codashop. We guarantee faster and more convenient top-ups so you can enjoy a hassle-free gaming experience.