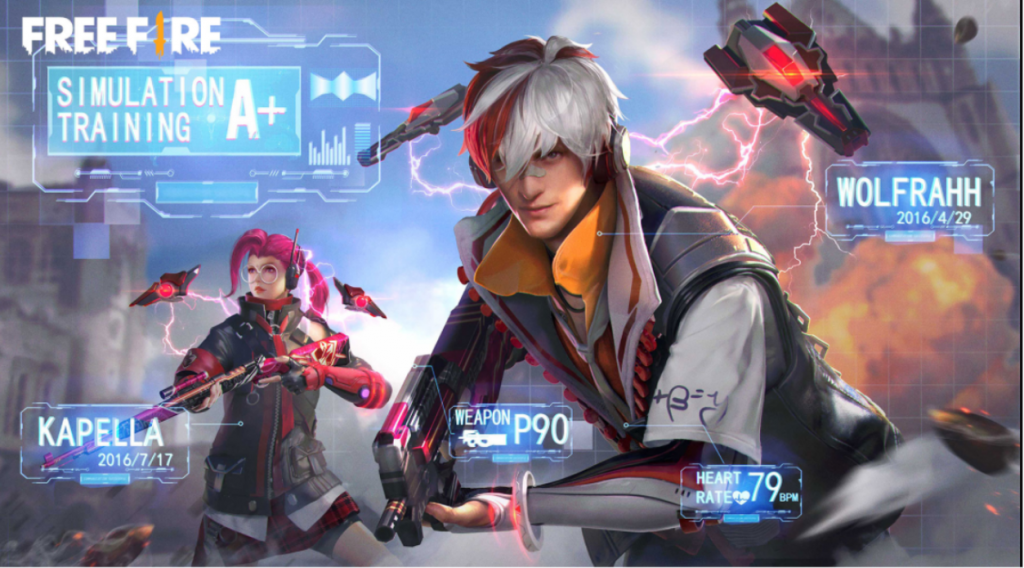 Free Fire is the ultimate survival multiplayer shooter game published by Garena. It utilizes a battle royale setting where the last man (or team) standing wins. In 2019, Free Fire was recognized as the most downloaded mobile game by Google Play Store.
Beyond mobile gaming, did you know that you can also enjoy all the action on a bigger screen? Thanks to various Android emulators, you can now play Free Fire on your PC or laptop. The game will work on most emulators including Bluestacks, Nox, MEmu Play and GameLoop. Simply download the game, open your emulator and start clicking for Booyahs. 
Why play Free Fire on PC?
Playing Free Fire on PC has its benefits:
The bigger screen enables you to get a better view of your surroundings, including seeing enemies more clearly.

With a PC, you can customize your controls to get a better grip of the game. You don't have to stick with conventional button placement if that does not work for you.

Not everyone has a smartphone good enough for smooth gaming experience. Better to invest in an average PC than a slightly expensive smartphone.

There are shooter gamers who find it more comfortable using a keyboard and mouse for aiming and shooting. Playing on PC lets you maintain your muscle memory — it's easier to land a headshot using a mouse.

Streaming is easier with a PC if you ever decide to follow the trend.
How to Download Free Fire on PC
To play Free Fire on your PC, you can download the following emulators for free: Bluestacks, NoxPlayer, MEmu Play, GameLoop. Take note of the recommended specs on using emulators. We recommend the following for Free Fire to start with:
Windows 10

Quad or Octa-Core Processor running at 1.8~2.0 GHz (you can always overclock)

8GB RAM
We didn't include a graphics card requirement because the onboard GPU is usually enough to process mobile game graphics. However, if you want to play with the best settings, the 4GB mark would be more than enough as mobile game graphics are not that demanding. Once installed, simply login your Google Play Store account and download Free Fire.
Bluestacks
Bluestacks has a wide number of guides available on tweaking your settings to make gaming much smoother. Compared to other emulators where you need to download APK files, you can virtually download any app available on Play Store or iOS using Bluestacks to be safer.
Step 1. Download the latest version of Bluestacks here.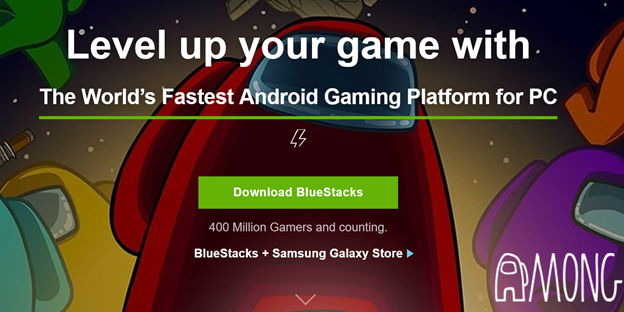 Step 2. Log-in your Google account and download Free Fire on Play Store.
Note: Bluestacks will automatically detect your system specs and adjust its settings upon installation so that it will not take up much of your RAM.
Step 3. Once in-game, go to settings and choose one of the following preset settings: Ultra and High FPS to get the best experience.
Simply queue up and you're good to go!
NoxPlayer
NoxPlayer has a host of amazing features including open keyboard mapping support (to customize keyboard, mouse or gamepad support) , multi instances (to run more emulators simultaneously) and Macro(Script) to designate complicated operations and execute it just by a single click.
Step 1. Download and install NoxPlayer.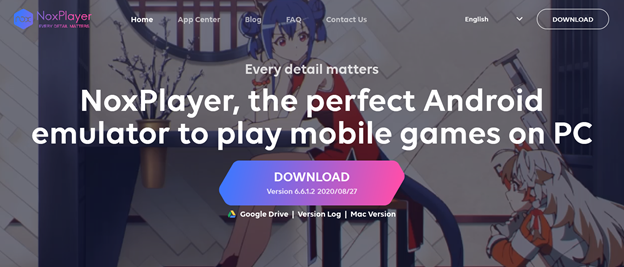 Step 2. After installing, you can log in your Google Account in two ways: use the in-app search bar or download an APK.
Step 3. Once you have NoxPlayer, running Free Fire should be smooth. The cool in-app layout is also a plus.
MEmu Play
MEmu Play is a great tool to mimic anything you can do on your Android smartphone. It gives you access to a whole catalog of Android games on your PC, for free. Its cool features include: running multiple versions of Android simultaneously, compatible with most software and hardware configurations and smart controls with built-in key mappings that's simple and convenient.
Downloading and playing Free Fire using MEmu is also straightforward.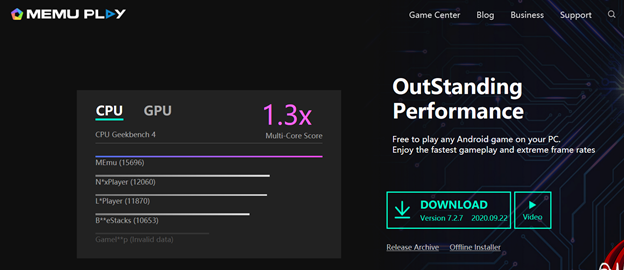 Step 1. Download and install MEmu Play.
Step 2. Log in your Google account and download Free Fire and you are good to go!
GameLoop
This emulator is a hidden gem specifically designed for battle royale games. It's pretty compatible with many games and can support smooth play on low-profile computers. GameLoop is greatly optimized so you can install games and controls easily. Its support for multiple languages is another advantage to help more people around the world.
The same procedure is done with other emulators – download GameLoop, install, open and then log in your Google Play account.


Search the game centre and download Free Fire.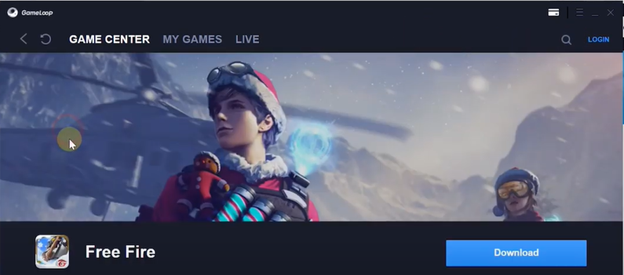 The best part about GameLoop is that it's straightforward, being designed for battle royale games. Default settings with no other tweaks give you 60 fps on the recommended specs right away.
To Sum Things Up
Overall, these 4 emulators will allow you to play Free Fire on PC smoothly. It will just depend on your personal preference and available resources. Once you've selected the suitable emulator for your play style, learn how to customize your settings. Work your way on button placement, screen sensitivity and sound adjustment. Bluestacks is good if you don't want to tweak your settings and just play from the get go. NoxPlayer and MEmu Play are good for streaming. All these will help you play more comfortably and maximize your gaming experience.
With this simple guide, you'll be able to enjoy playing Free Fire more on a larger screen. Don't forget, you can level up your character easily topping up your Free Fire Diamonds only at Codashop. It's fast and safe, with no logins or password required.