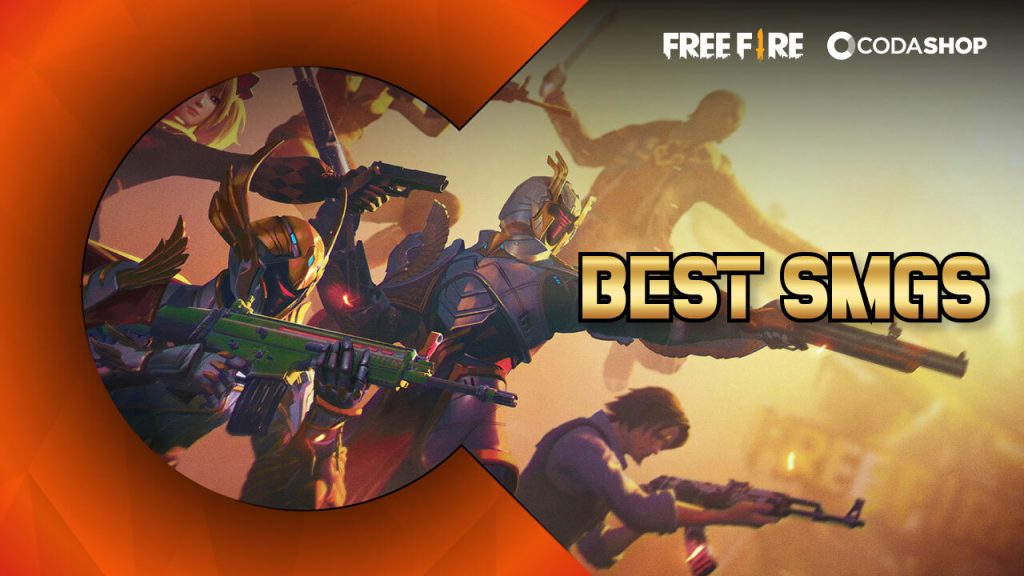 Weapons do the talking in Free Fire battle royale. When you land from dropoff, your goal is to destroy enemies with essentially any gun you can find. Free Fire has a rich arsenal available, and choosing the fastest and most efficient one to kill enemies is a priority. Enter Submachine Guns or SMGs. Learn more about these superb killing machines in this post.
What are SMGs in Free Fire?
SMG or Submachine Gun is a popular gun class in Free Fire. They are usually automatic weapons ideal for close-range combat. These weapons are built with a very high rate of fire to rapidly demolish enemies from a few feet away (the VSS being an exception). Plus, the decent (to fast) reload speed makes it easier to spring back to shooting action. SMGs operate very directly, dishing out pure damage from close quarters.
List of SMGs in Free Fire
There are eight SMGs in total currently available in Free Fire. We've listed down all of them together with the stats and available attachments. Let's begin with the best in class.
MP40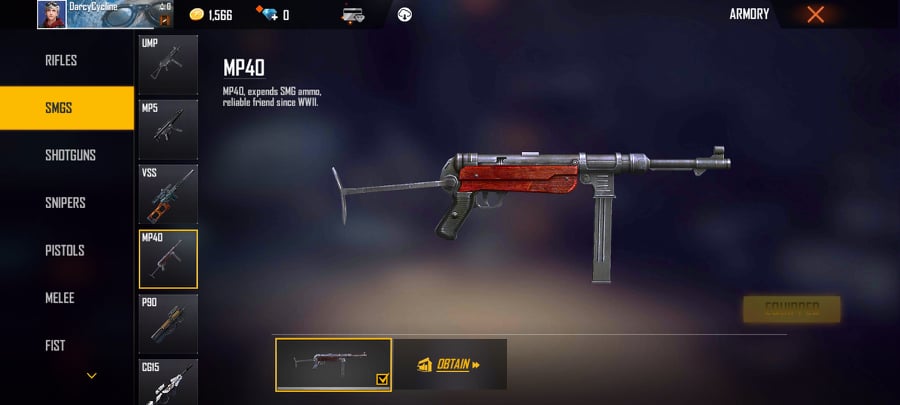 Topping the list is the mighty MP40. When it comes to dishing out sheer damage, the MP40 is the champ! High power and rate of fire are its best assets. However, you need to learn to use it properly to get your best shot. Time your movement when engaging in close fights. You might want to get used to doing l reverse jump drag and fire to create some separation between you and your enemy. Also, its high recoil will take some getting used to. Nonetheless, if you can effectively manage these issues, the MP40 is the top gun for SMGs.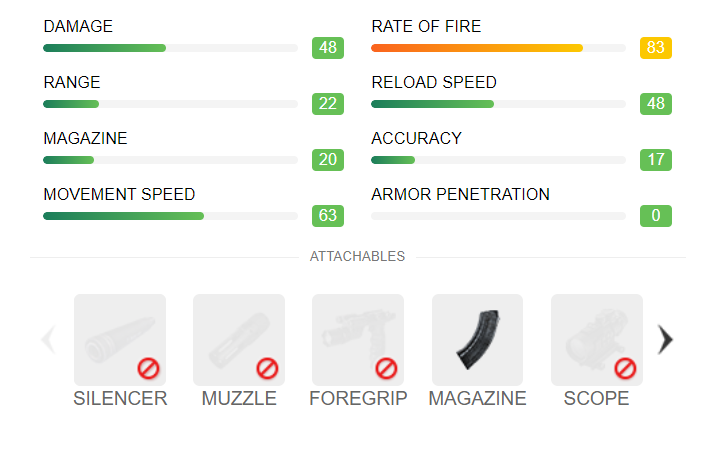 Vector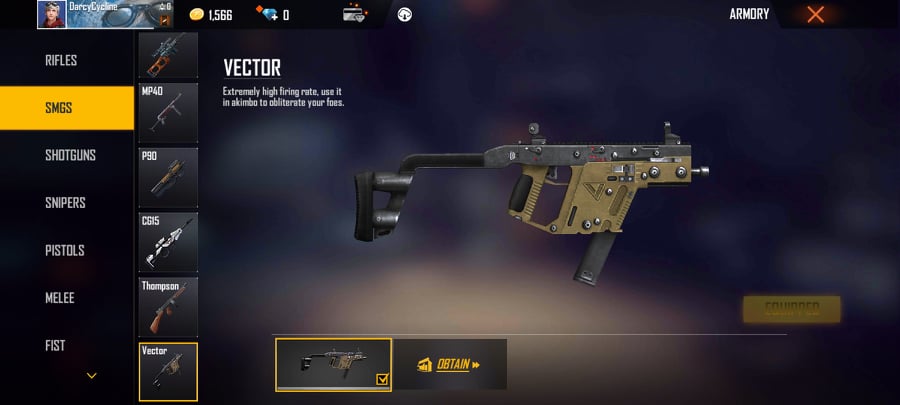 The latest addition to the SMG fam is auspicious. The Vector delivers devastating firepower in close range and is the first Akimbo weapon in Free Fire. In addition, the Vector is a unique weapon as it features an 'Akimbo' option where players can hold one Vector in each hand (dual-wielding). For sure, enemies will think twice before approaching someone hoisting a Vector. Just always be wary of your ammo left.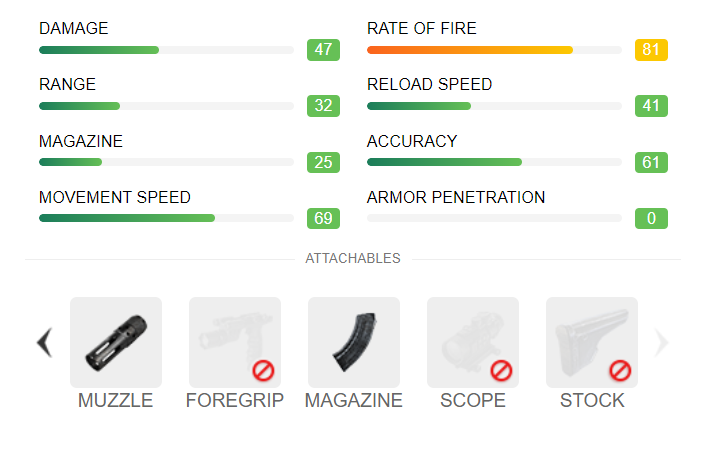 Thompson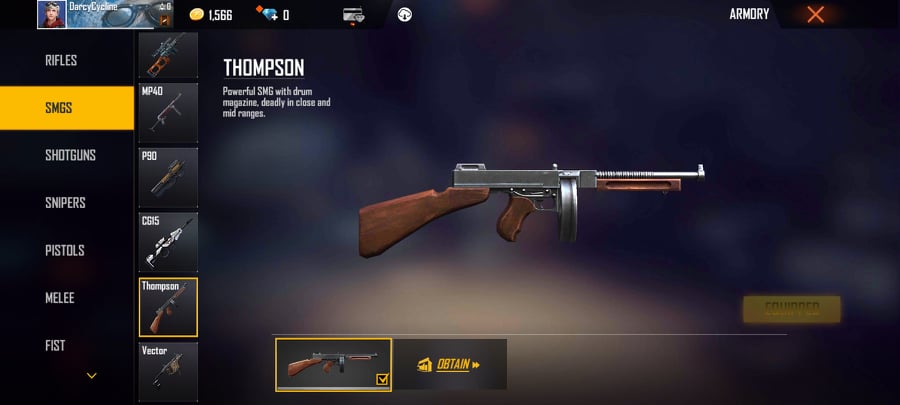 The Thompson is undeniably a major threat on the battlefield. This large-caliber double-shot shotgun can quickly decimate enemies in close and mid-range. It allows decent movement speed, has a large magazine capacity and comes with a very high rate of fire.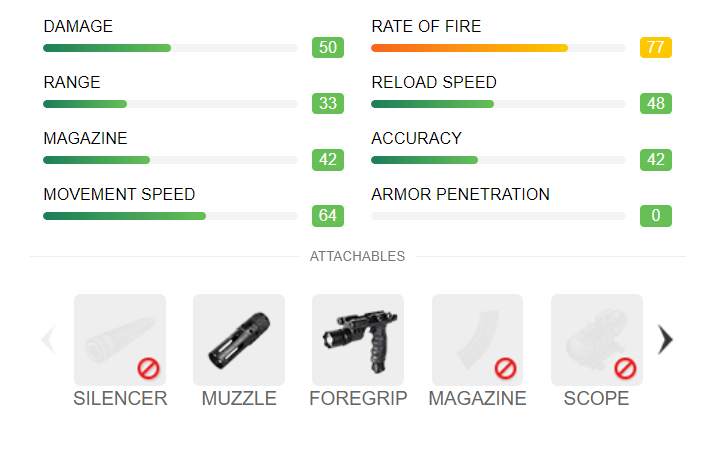 UMP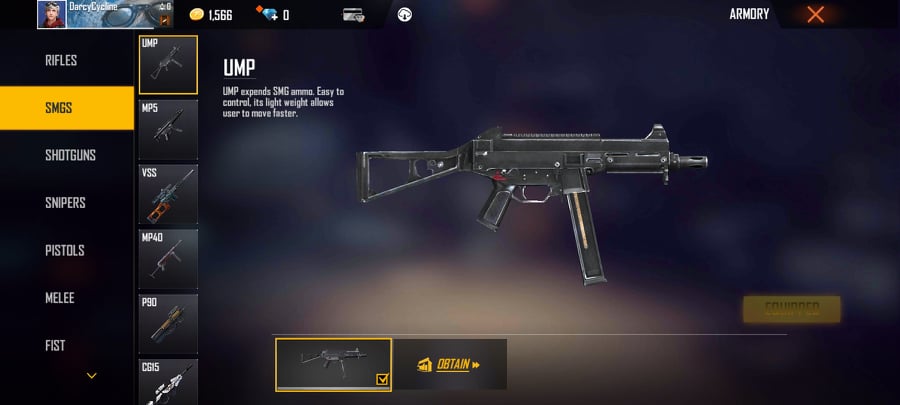 Get yourself a UMP if you want a lightweight gun that's easy to maneuver around. It offers the fastest speed in terms of movement and reload among its class. You can also equip up to five weapon attachments to turn your basic gun into a mean killing machine. This SMG is pretty stable and is highly suitable for new players to play around.
MP5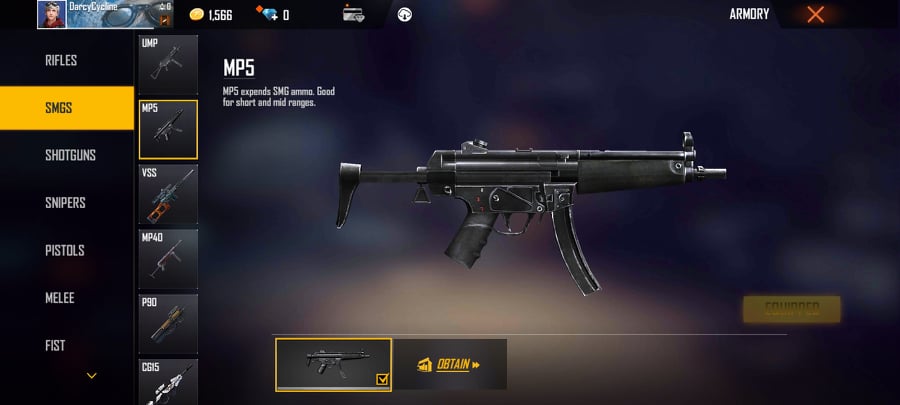 If you want a weapon built with a high rate of fire plus quick reload speed, the MP5 is your best bet. This weapon is good for close and mid-range gunfights. The MP5 is also quite reliable when it comes to stability compared to others in its class, making it easier to use.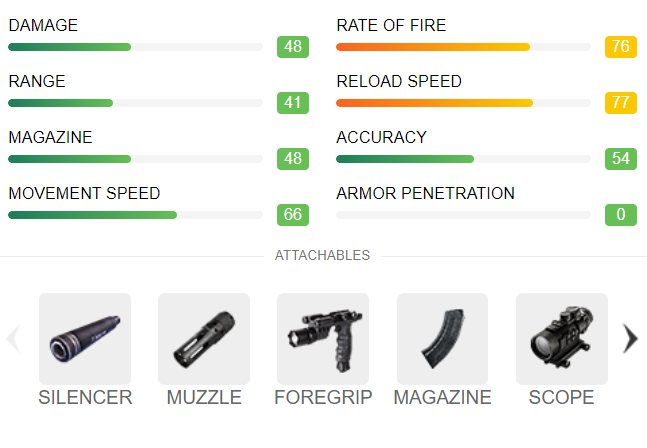 VSS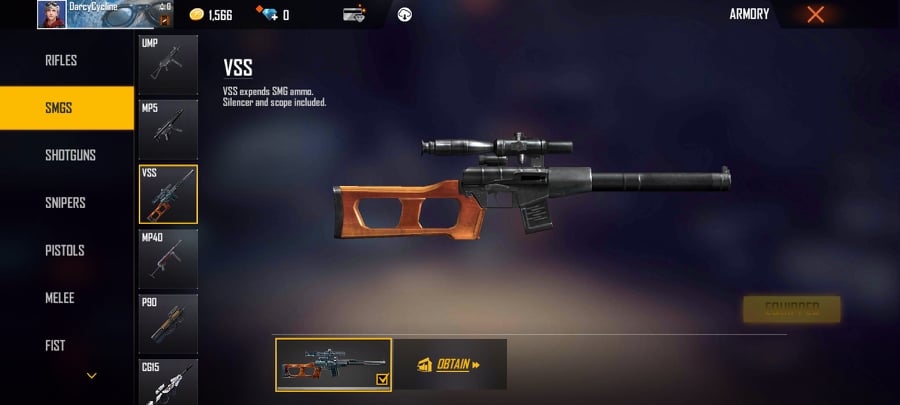 The VSS may have the lowest magazine capacity in the entire SMG group, but what it lacks in that department is well compensated with its tremendous range — the highest among the class at 82. The VSS is pre-attached with a 4x scope and comes with a silencer too. Thus, sniping for middle distances should not be a problem.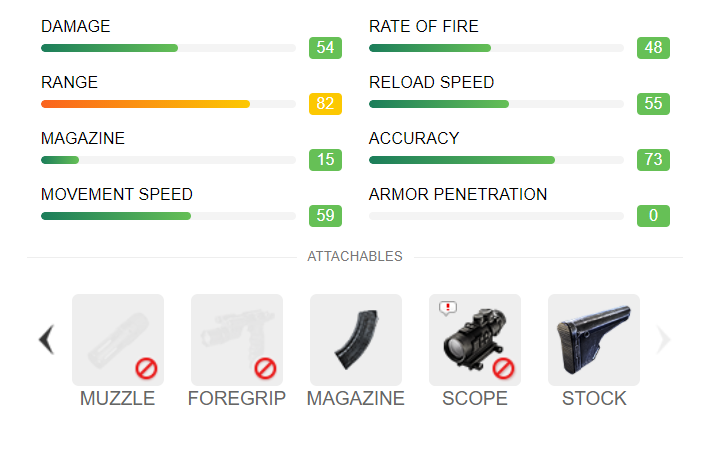 CG15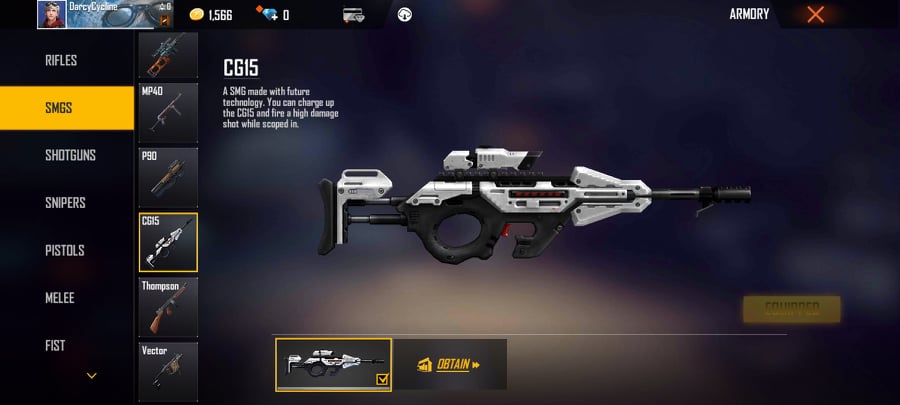 A future-tech SMG? Yes! The CG15 is an advanced weapon capable of charging and firing a high damage shot while scoped in. It's an ideal pick for middle range gunfights as it has great range, (second only to VSS). Movement speed is also high at 63.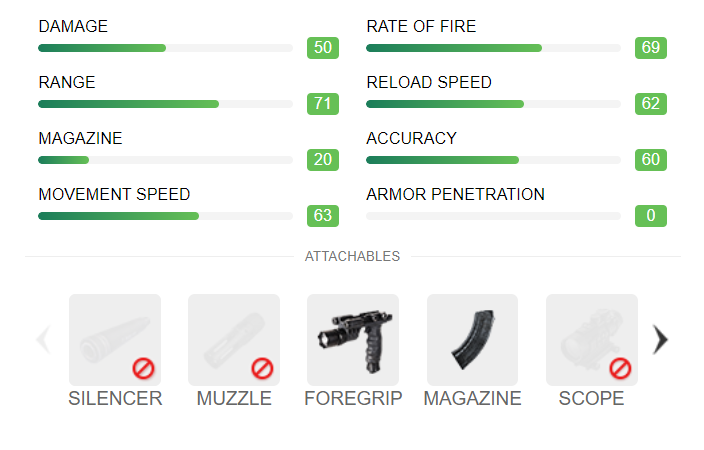 P90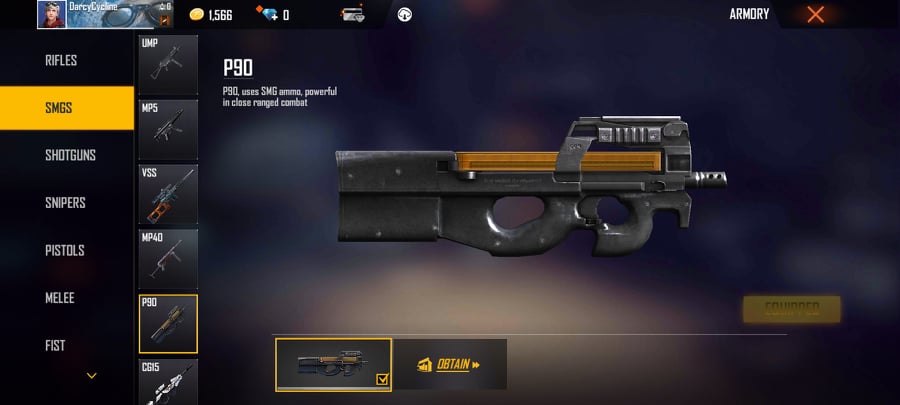 Finally, we have the P90. This weapon has the largest clip size among the entire SMG class, with a whopping 50. It's built with a tremendous fire rate which makes it a powerful weapon for close range combat.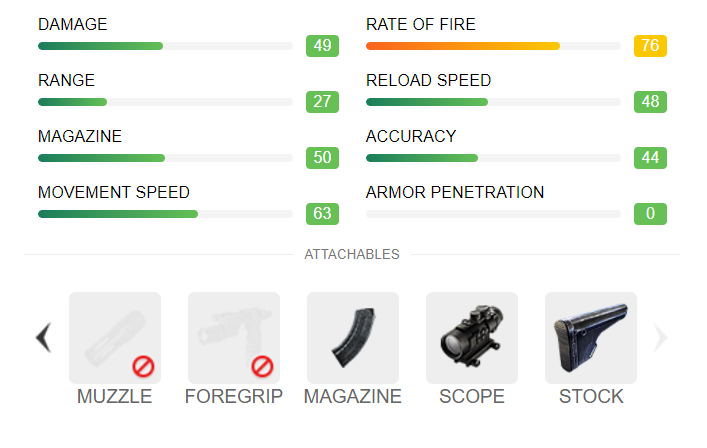 Don't forget to top up on your Free Fire account only at Codashop. We guarantee a better, faster, and safer top-up experience with more payment options to choose from.