Mobile Legends is one of the most competitive games with great gameplay in today's pool of MOBA's. As MLBB players strive to win, others are often reported for getting disconnected during the game, which disrupts the team's performance. We've all been there; you play with a good internet connection when suddenly, you lagged and can't do a thing. Here are some tips to modify your settings for a smoother gameplay experience (sans the lag!) on your way to claiming sweet victory.
Basic Settings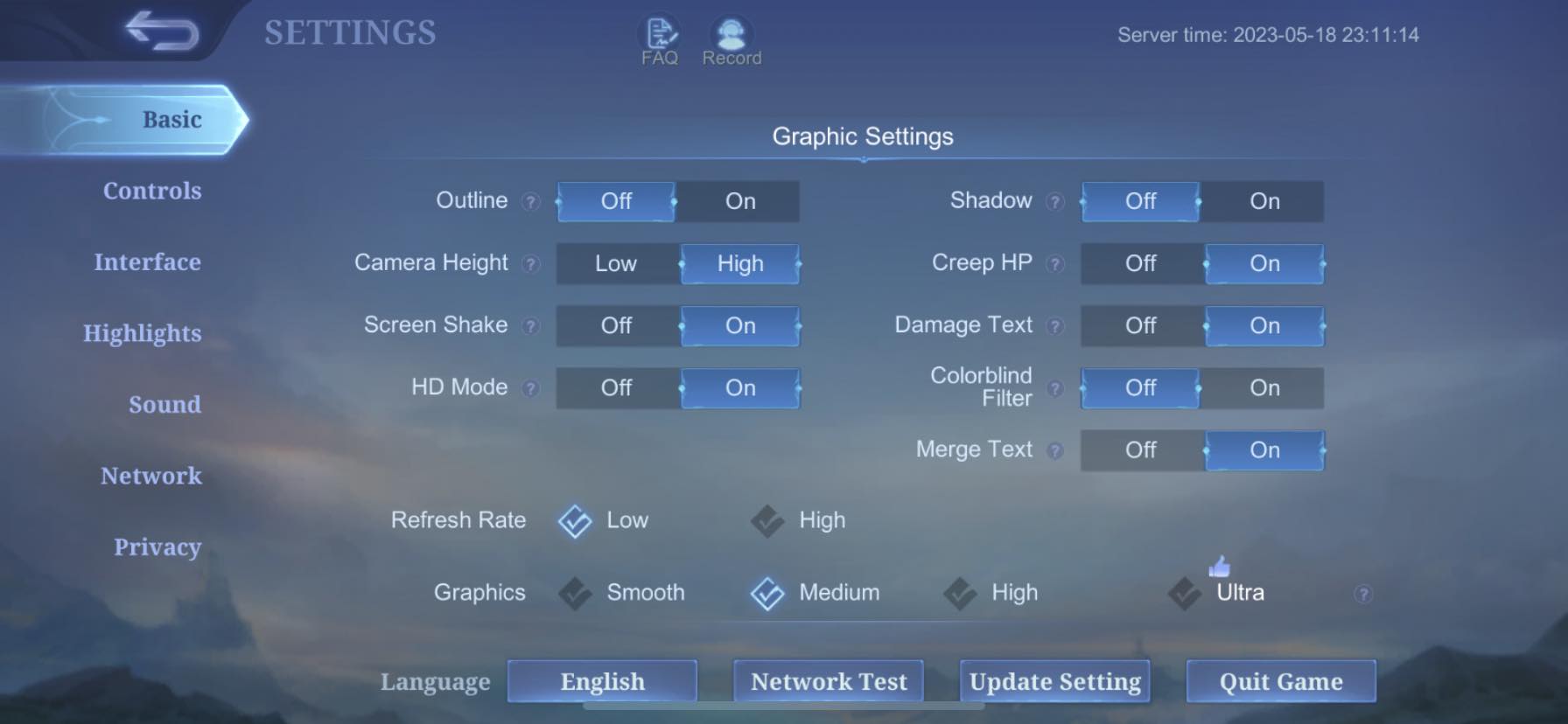 The Graphics Settings can be found in your Settings menu located in the top right corner of your screen from the main lobby. From here, you can modify your settings to achieve the best visual display, but it will depend on your respective device. 
The size of MLBB may sometimes be too much for some low-end devices, so it is best to adjust your settings to prevent lag and lessen battery drain. In your Graphics Settings, you can turn off the following: Shadow, Outline, HD Mode, and Colorblind Filter (unless you are colorblind). Merge Text can be adjusted too. Either way, it will not bear so much in your gameplay.
You can also set your Refresh Rate to low to dodge lag concerns. Selecting between Smooth and Medium for your Graphics is the best option if you have a low-end device. Nonetheless, if you have a high-end gadget, you can go for Ultra Graphics with High Refresh Rate.
Control Settings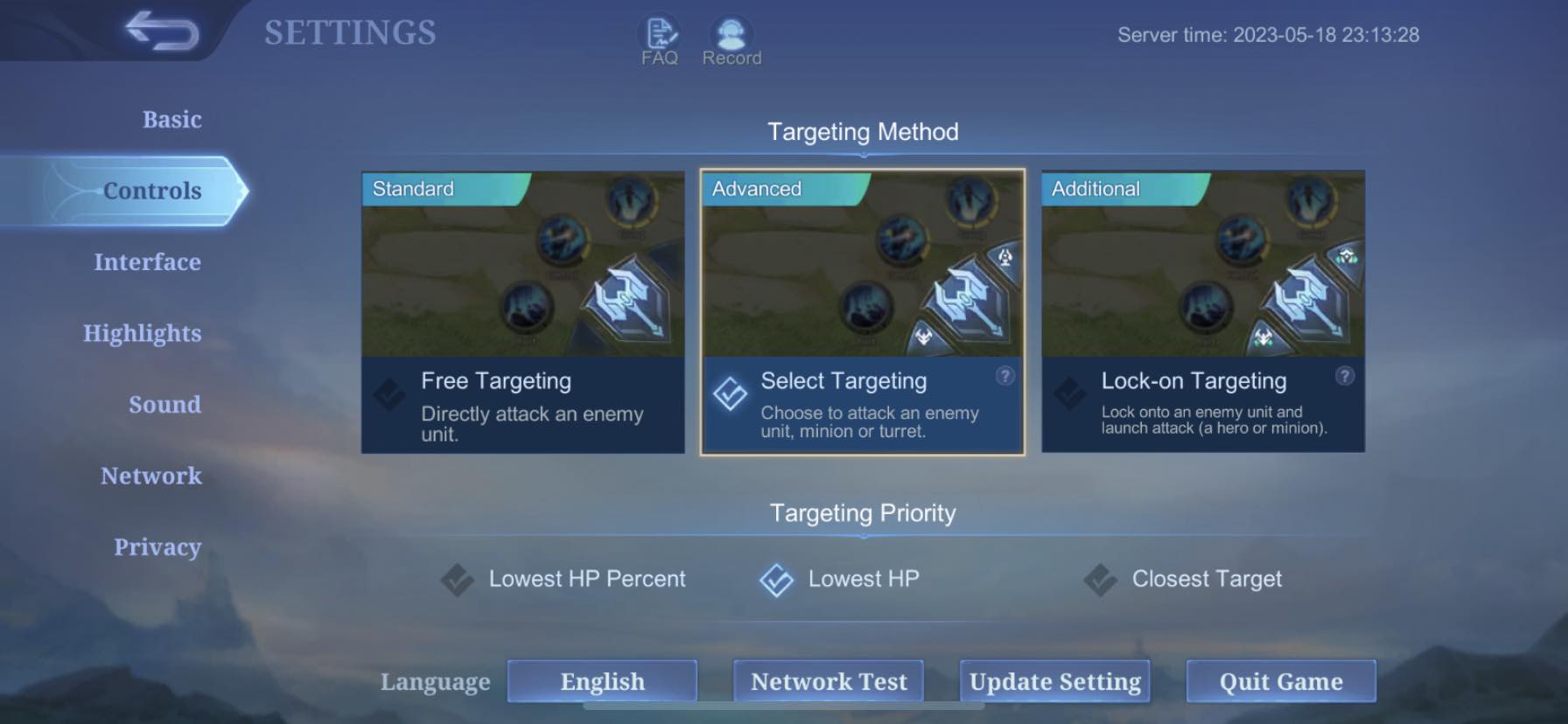 Control Settings in MLBB make playing the game easier and more accessible in terms of attacking, especially when you're in a clash and team fight. While different settings can be set to optimal options for smoother gaming, control settings are best set up in a more accessible and advanced way. 
Lowest HP attack
The advanced aiming setting best fits both beginners and pro players. It features three buttons, the big middle one is for the basic attack, the lower one is for creeps and minions, and the upper button is for attacking turrets. In encounters with opponents, this also helps.

For Targetting Priority, set it to Lowest HP Percent to prioritize those heroes with critical HP. This lets you gain more EXP as you move to target others. 
Hero Lock Mode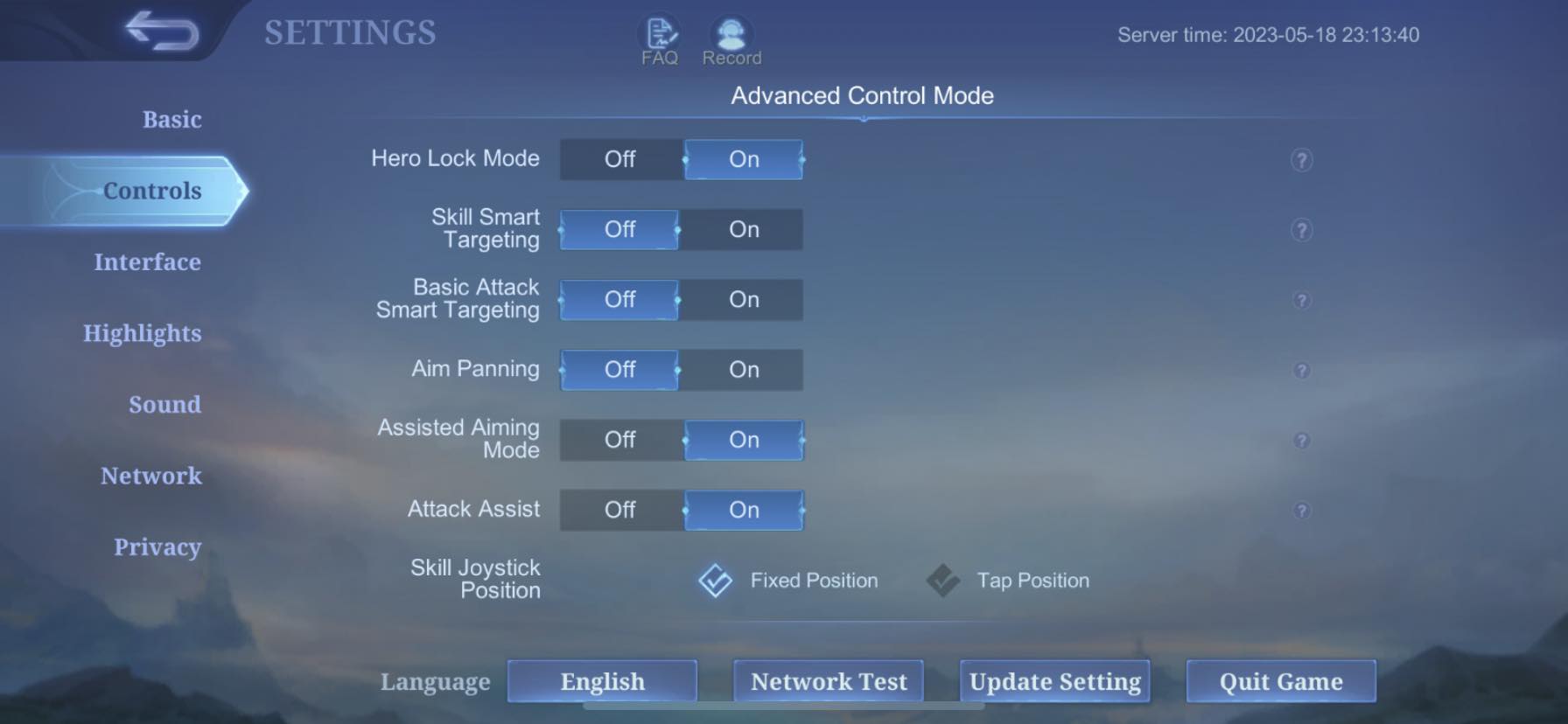 If you wish to attack specific hero enemies, you may turn on the Hero Lock Mode. This will prioritize which hero to target first by channeling your attacks against the heavy hitters during team fights. It can also help to take down the squishy ones, but with lethal damage or to target particular heroes you wish not to level up or get stronger mid-game. 
Assisted Aiming Mode
If you find smart targeting mode more complex to control and hero lock, you may turn it off. You can switch on the Assisted Aiming Mode to automatically target and attack enemies who will surprise ambush you, especially when you're in the middle of jungling and unprepared to fight back. 
Interface Settings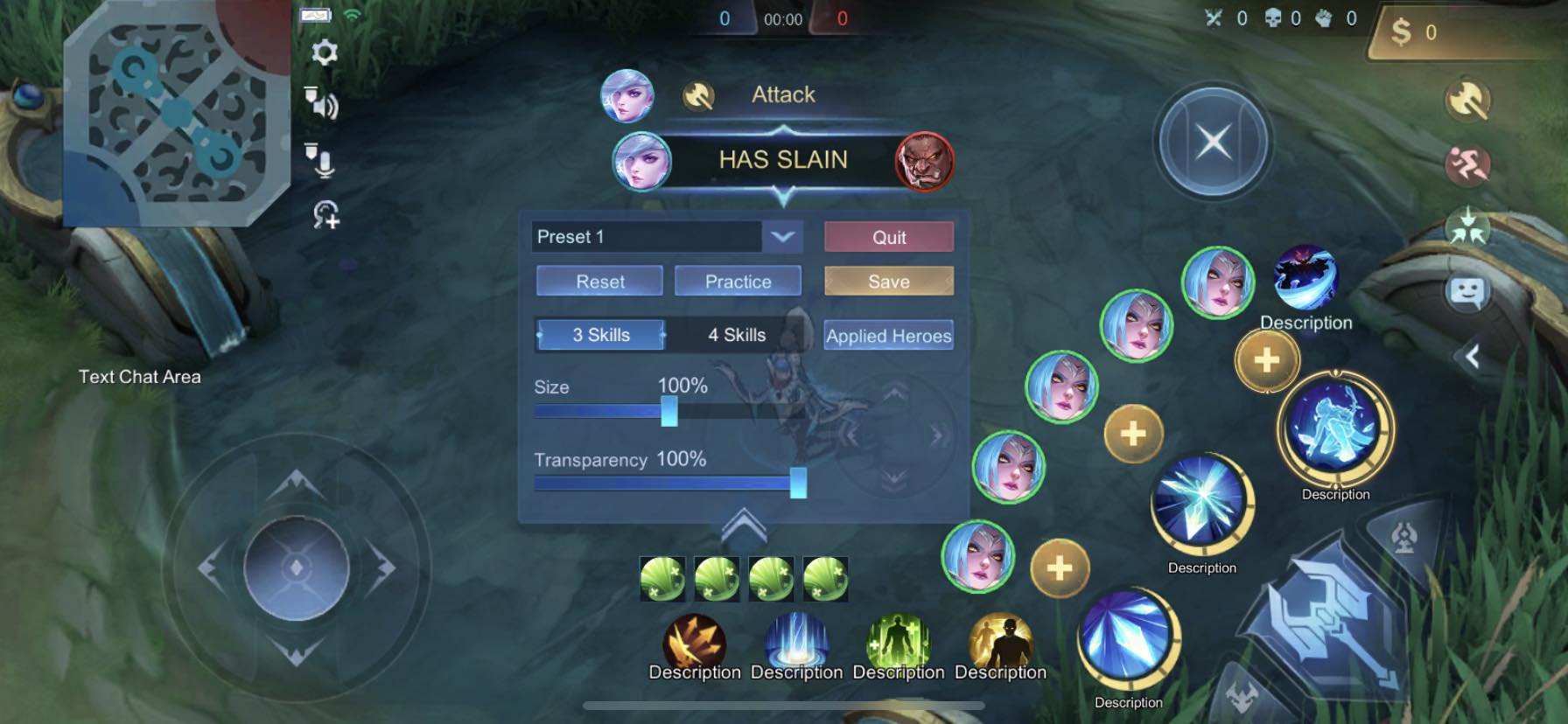 MLBB settings enable players to optimize their gaming experience and fix lags and customize the game's interface. This allows players to customize their UI setup according to their preferences. It includes button placement (including the joystick!), the size of labels regen, spell battles, skills, and attack buttons. The idea is for players to make the necessary changes that are most accessible to them. 
Network Settings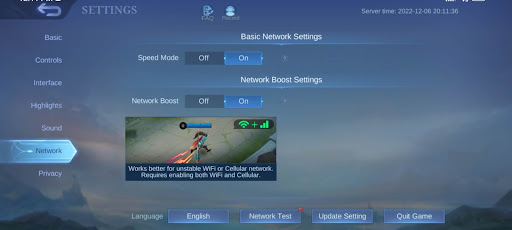 Having an unstable internet connection but reliable data connectivity can help resolve your lags during the game. You may turn on the Speed Mode to facilitate getting more data for a smother connection. In contrast, MLBB uses more data connectivity than an internet connection once it detects that the internet you're connecting with is unstable. Turn on your Network Boost to establish a more stable connection.
And that's it! We hope this helps you to get better gameplay and a smoother connection when playing MLBB. Happy gaming!
Don't forget to top up your MLBB Diamonds at Codashop. We have a fast and convenient way to purchase MLBB Diamonds. Just provide your Mobile Legends user ID, the amount of MLBB Diamonds you want to purchase, and the method of payment you prefer. It's simple, fast, and effortless.