In VALORANT, the Odin is a formidable machine gun that can give you a significant advantage in a round. With its high rate of fire, this firearm is particularly useful for defending and holding angles, allowing you to secure kills and take control of the game. Additionally, the Odin has excellent wallbang potential, making it a go-to option for spamming and causing chaos among your enemies.
Although the Odin has fewer skins compared to popular rifles like Vandal and Phantom, Riot Games has included a good number of premium and exclusive options to choose from. These skins offer unique effects and superior sound that can enhance your overall gaming experience. If you prefer a more budget-friendly option, non-premium skins are available that come in aesthetically pleasing colors but are essentially just a reskin of the weapon.
List of Best Odin Skins in VALORANT
Aerosol
The Aerosel Odin skin was introduced in Episode 02: Act 2 BP and features a graffiti bomb design, giving off a street-style vibe that perfectly matches the weapon's heavy and aggressive nature. Unfortunately, the skin is no longer available for acquisition as it was exclusively offered in the battle pass.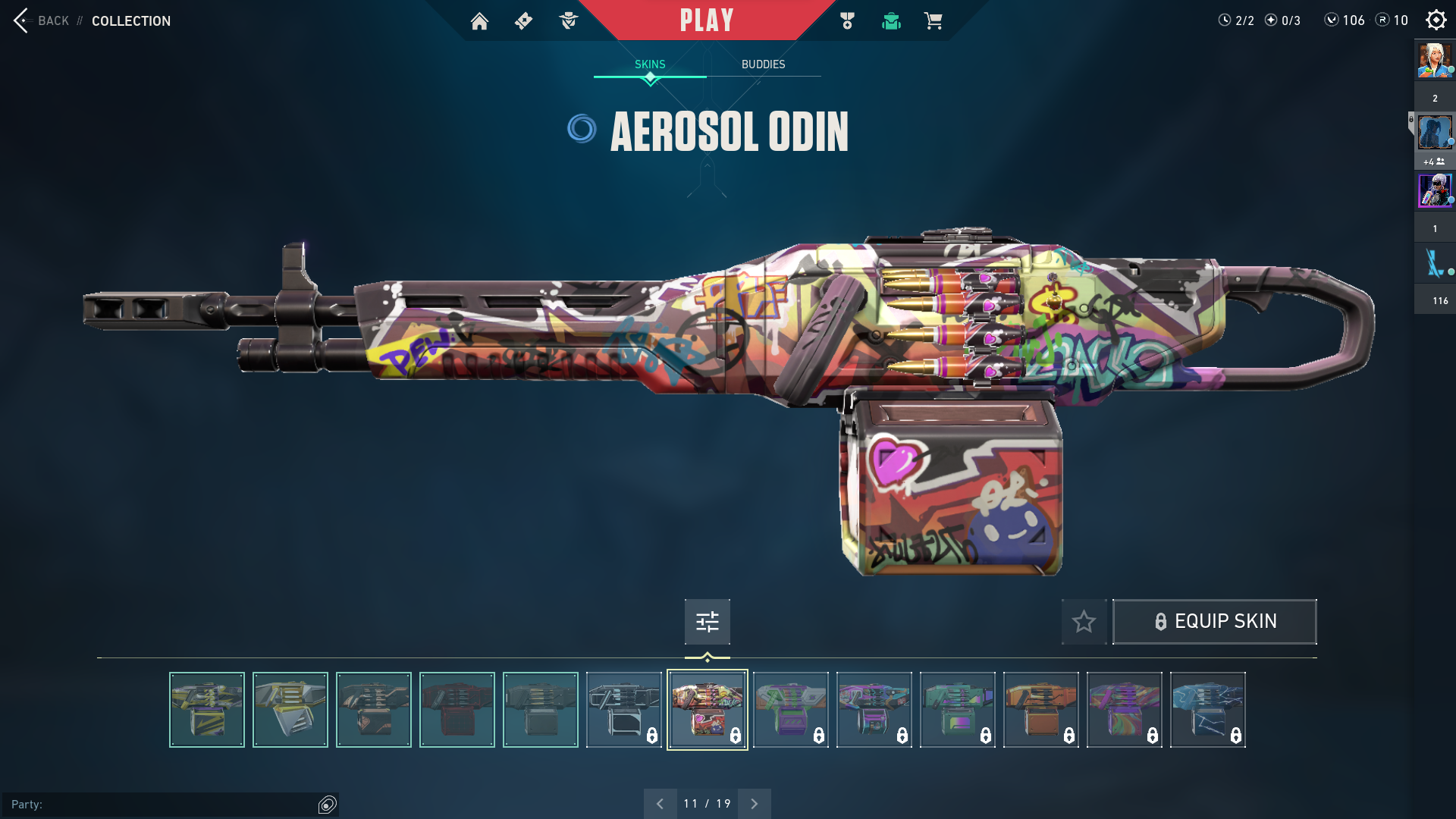 BlastX
The BlastX Odin skin is a playful and festive design with a toy-like appearance and a Christmas theme. It was introduced to VALORANT as part of the BlastX collection in December 2020.
One of the main draws of this skin is the unique finisher animation, which involves tearing down a gift wrap when equipping the gun. Additionally, the skin is available in a variety of colors, including default, black, yellow, and pink, all of which enhance the appearance of the Odin. To add the BlastX Odin to your collection, you'll need to have 2175 VP in the game.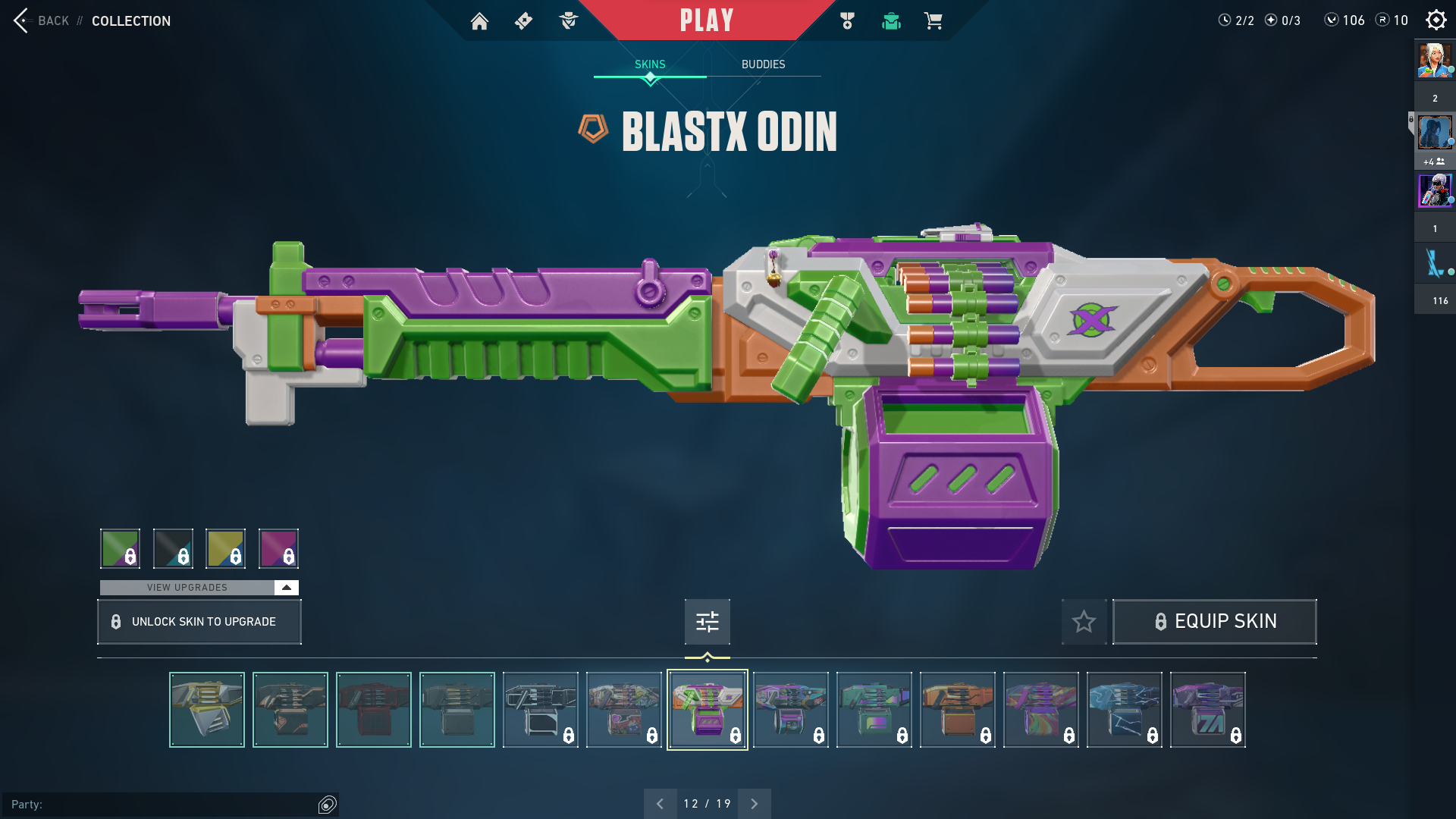 .EXE
The .EXE Odin skin stands out for its sleek design and minimalist color palette, but it falls short on the list due to its lack of unique effects. It was introduced to VALORANT players through the very first Battle Pass, but unfortunately, it's no longer obtainable in-game.
If you appreciate clean aesthetics and a minimalist style, the .EXE Odin skin will likely appeal to you. However, since it was only available during the first Battle Pass, there's currently no way to acquire it.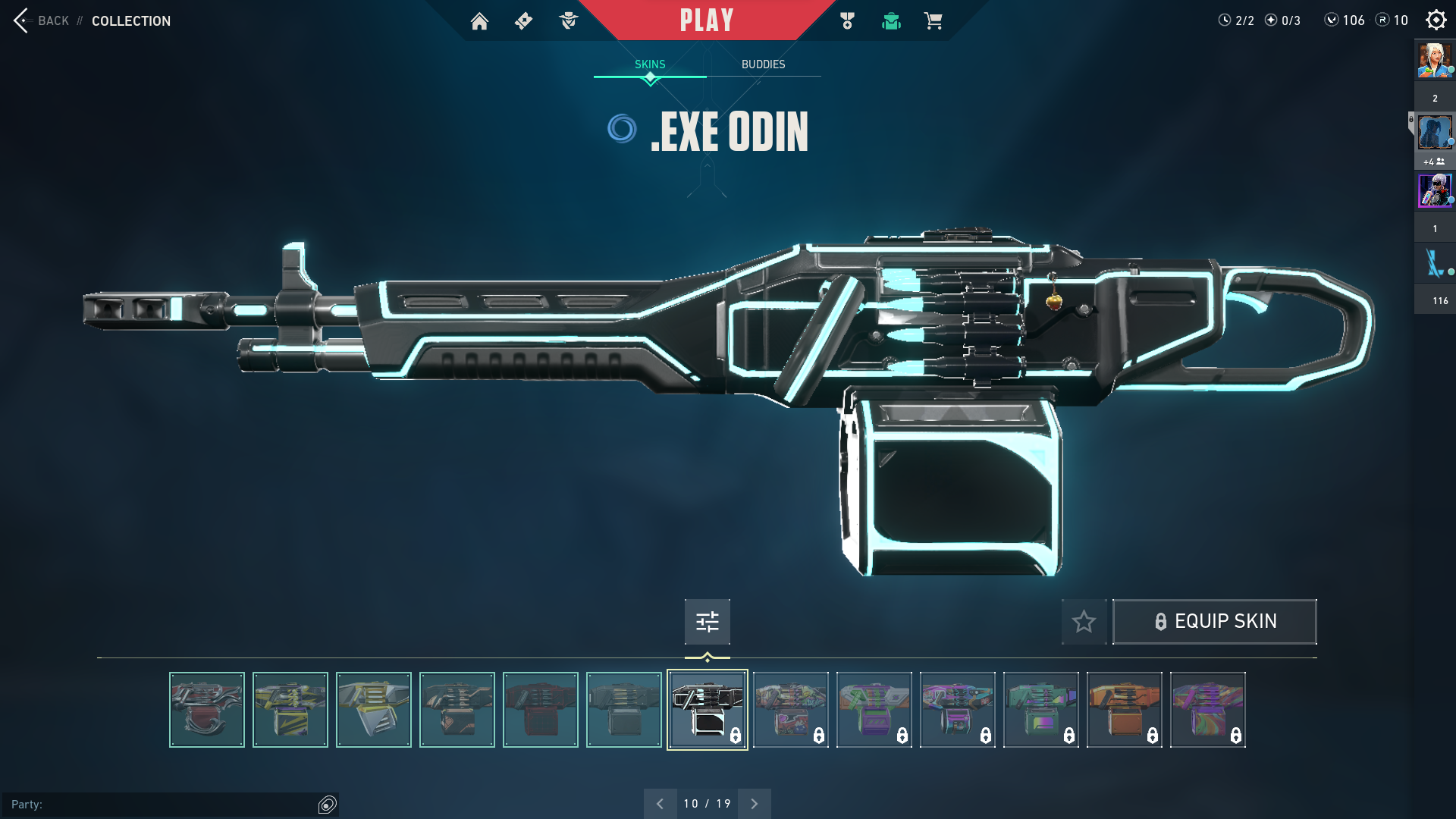 Glitchpop
The Glitchpop Odin is a standout machine gun skin with a unique futuristic theme and eye-catching design that adds to the game's overall experience. This skin was initially released as part of the Glitchpop collection, including Frenzy, Judge, Bulldog, and Melee skins, during Episode 01: Act 2.
As an exclusive skin, the Glitchpop Odin comes at a higher price point of 2175 VP. However, the skin's exclusive effects, combined with the availability of multiple color variants such as base, red, blue, and gold, make it a valuable addition to your collection despite the cost.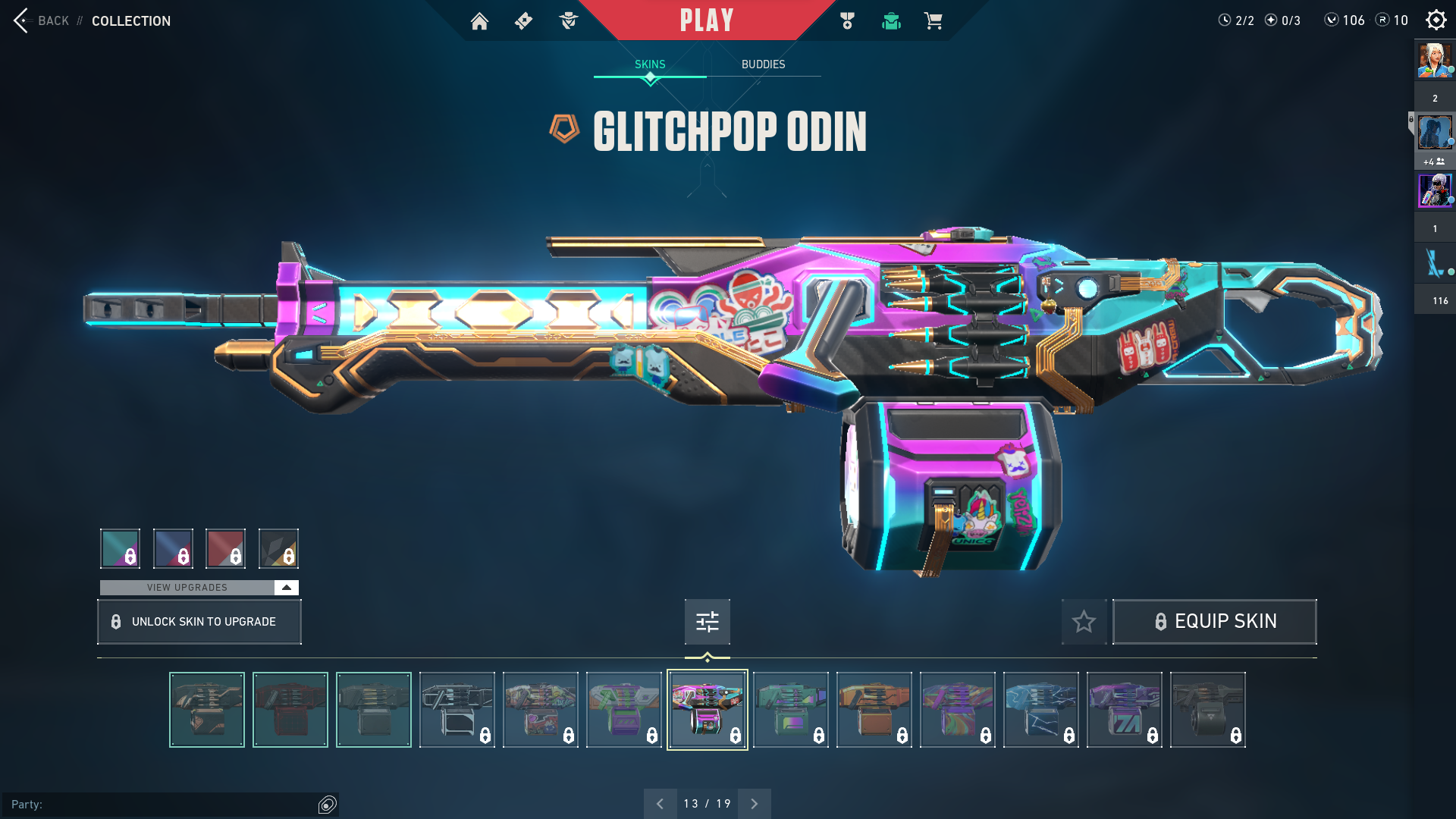 Prime
VALORANT introduced the Prime 2.0 collection in March 2021, following the massive success of the original Prime collection. The Prime 2.0 Odin, added to the second iteration, has quickly become one of the most sought-after Odin skins.
The skin offers excellent value with its VFX, finisher, and other effects. What sets it apart from other skins is the unique reload animation. Additionally, you have the option to choose from four different color variations: default, gold, green, and orange. Do note that it comes with a price tag of 1775 VP.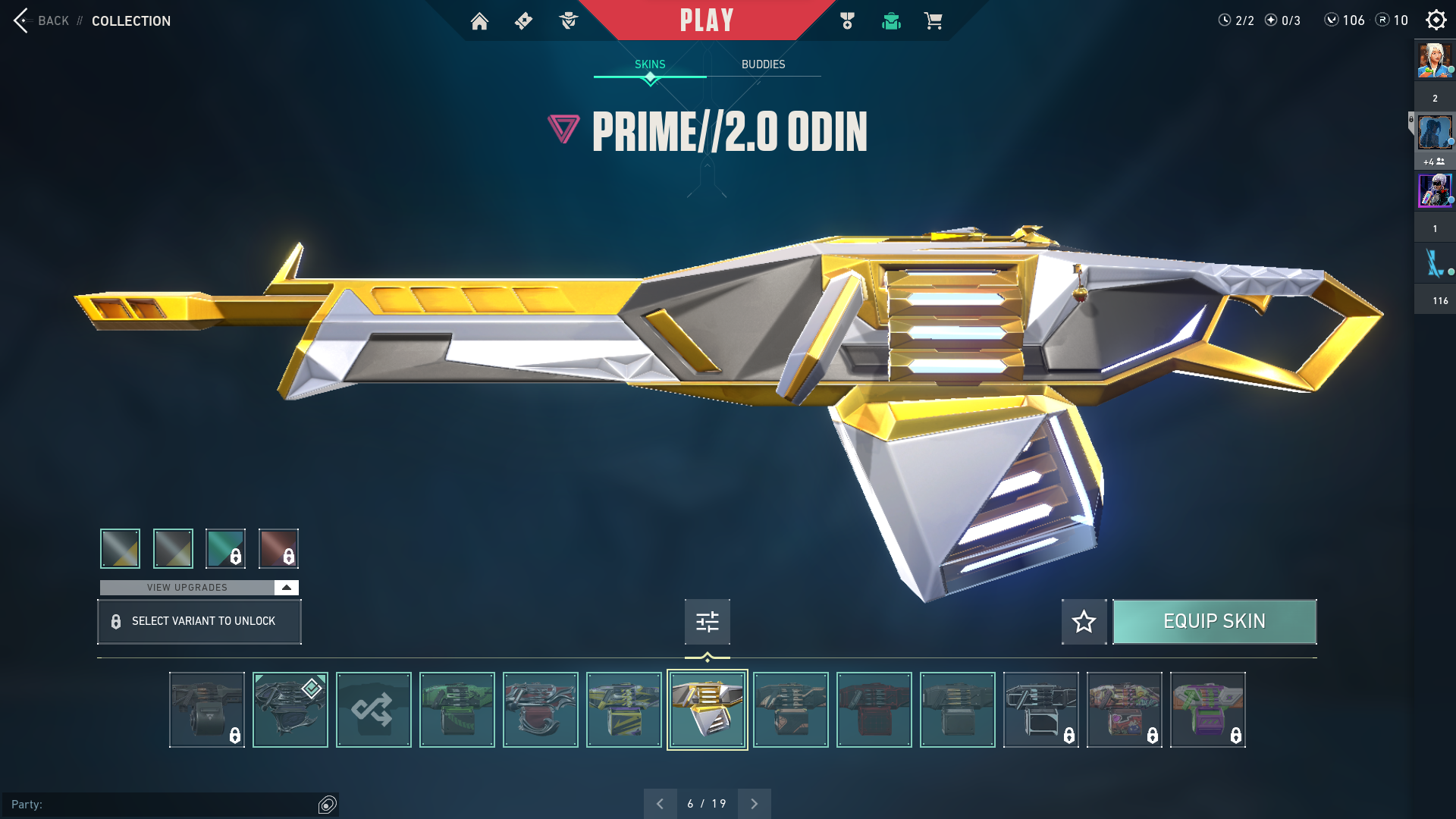 Reaver
If you're looking for the ultimate skin for the Odin in VALORANT, the Reaver Odin should be your top pick. Its stunning visual effects and iconic Reaver art style will make using the firearm in-game an unforgettable experience.
On top of that, you can choose from four different color variations, allowing you to personalize your weapon to your liking. To add the Reaver Odin to your collection, you must spend 1775 VP once it becomes available in your in-game store.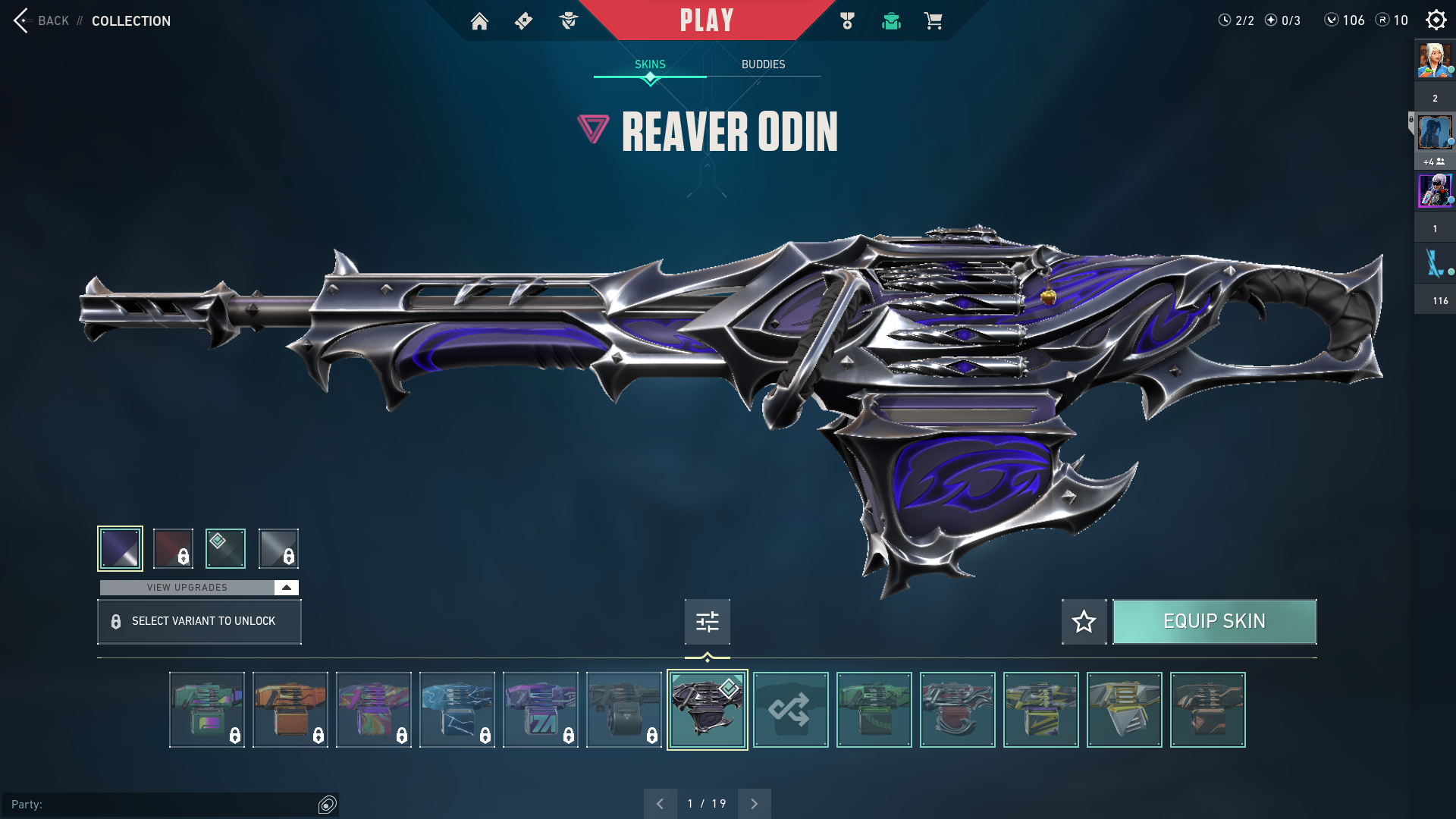 Topotek
This skin is the newest Odin skin in VALORANT, coming out in the Battle Pass of Episode 06: Act 1. Like all other skins offered in the BP, it offers no special effects or upgrades. With that said, its shades of violet and blue make it appealing enough to use.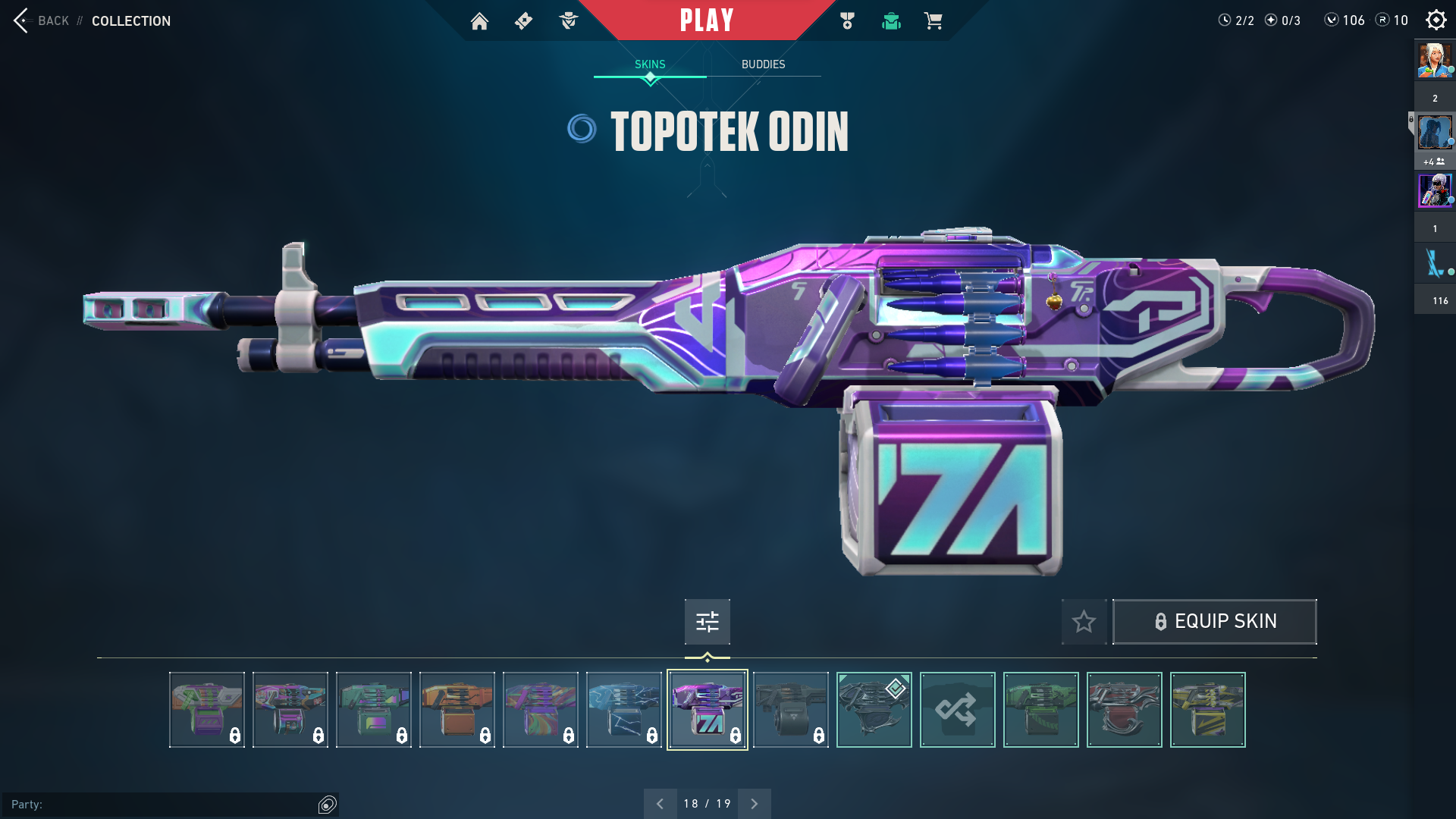 Xenohunter
The Xenohunter Knife is widely regarded as one of the top melee skins in the game, while the Xenohunter Odin has also gained popularity since its release in June 2022. Over time, it has climbed the ranks and is now considered one of the best skins available.
Although it may not offer various color options, the skin's exceptional design makes it a highly desirable choice. Moreover, upgrading the Xenohunter Odin with Radianite Points unlocks a unique heartbeat sensor feature, which sets it apart from other skins in its class. It also costs 1775 VP.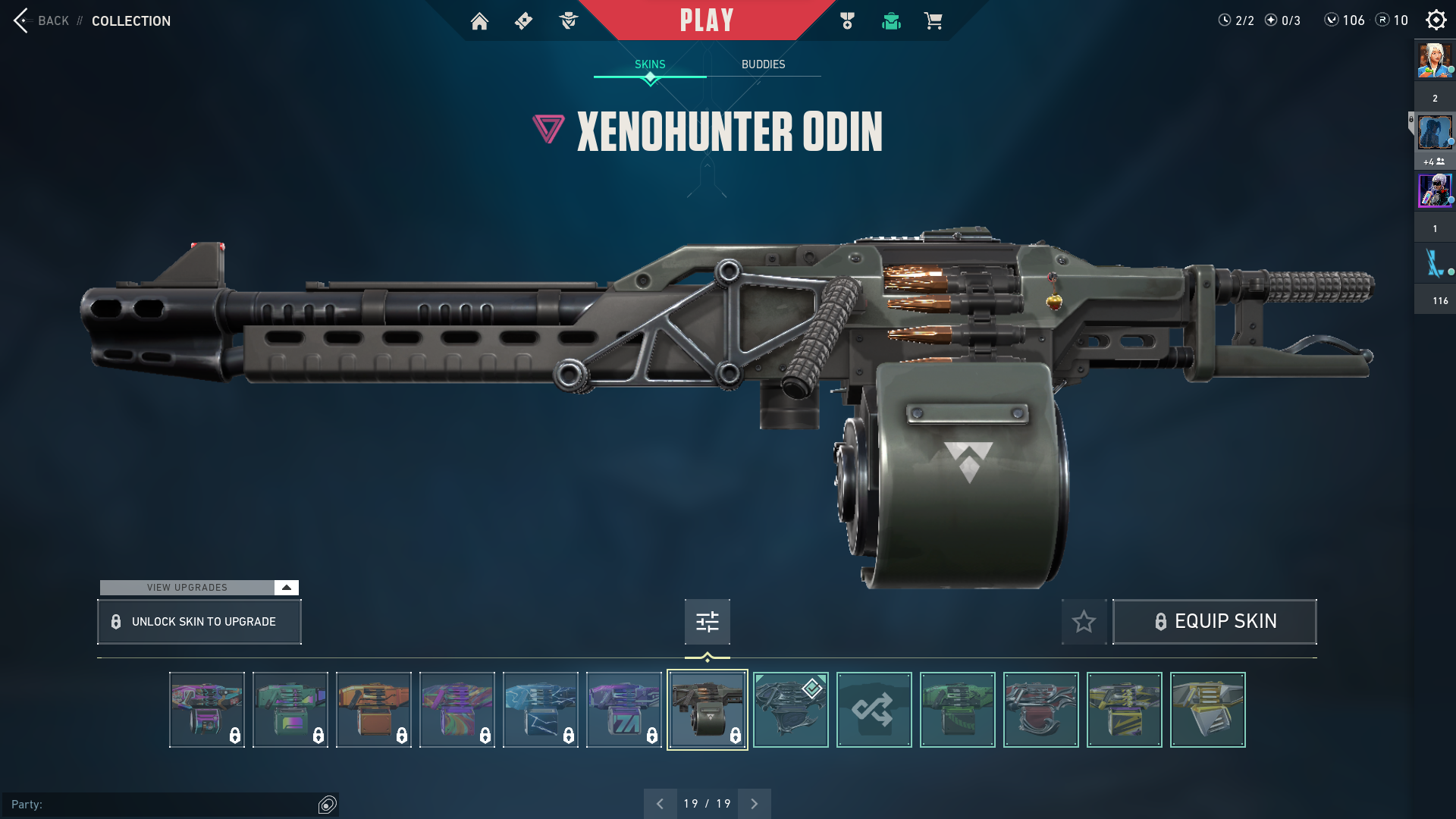 Is Buying Odin Skin Worth Your Money?
Deciding whether buying skins for the Odin is worth it depends on various factors. While skins may enhance the overall aesthetic and enjoyment of using the gun, personal preference and cost should be considered before making a purchase. Additionally, it's important to weigh the potential impact on game performance. If buying a skin is not feasible, borrowing from a friend is always an option. Ultimately, it's up to the player to determine whether the benefits of owning a skin outweigh the costs.
اضغط هنا للشراء من الامارات UAE
اضغط هنا للشراء من البحرين Bahrain
اضغط هنا للشراء من مصر Egypt
اضغط هنا للشراء من الكويت Kuwait