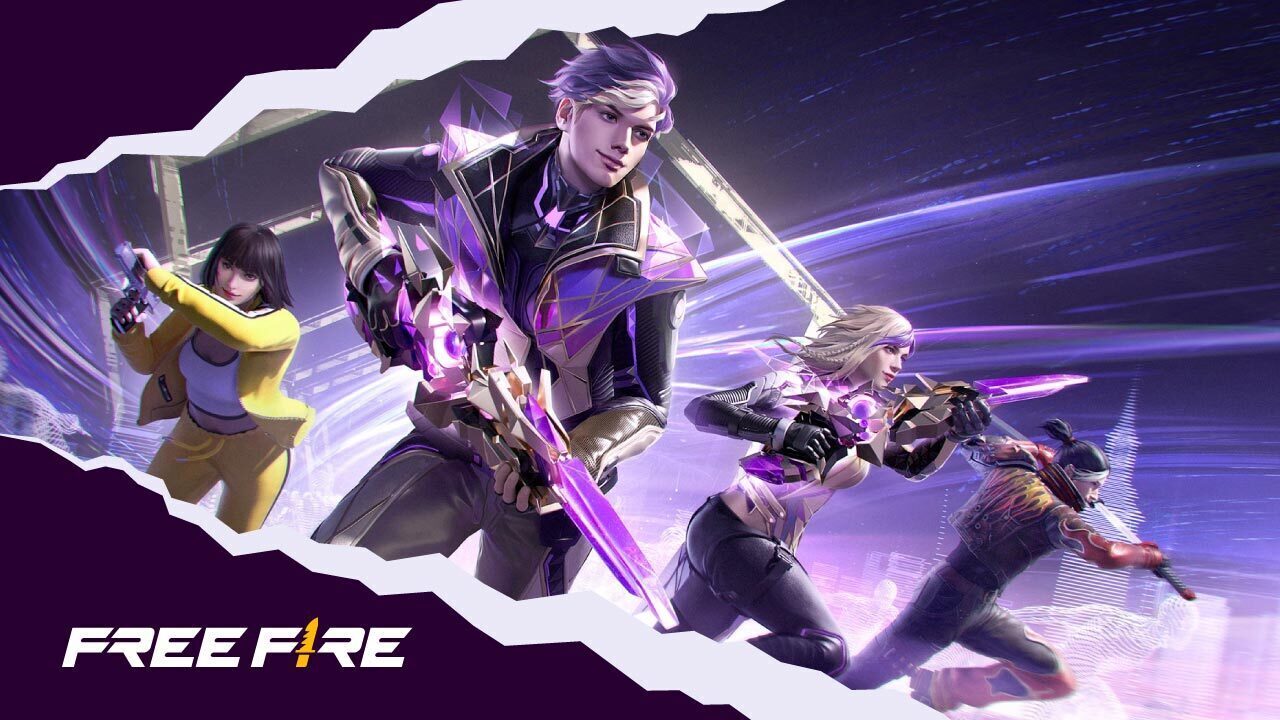 Are you getting that close shot but still missing out on your target? Having the wrong gun at the right time is frustrating. You must find the best gun you can easily switch to and kill your enemies to their last breath. Here are the best yet dominating close-range guns to use in Free Fire. 
Best Close-Range Guns
M1887
Weapon Class: Shotgun
This is one of Free Fire's best and safest picks for a powerful close-range gun. M1887 can load up to 10 bullets with 170 damage each. You may think it's insufficient for sudden encounters with enemies without time to reload. It has a 15-round magazine for emergencies to ensure you take down your enemies. You may have to practice using this gun, but getting a kill shot using a pair of bullets will be rewarding.
M1014
Weapon Class: Shotgun
Another lethal game-changer shotgun that tops our list is the M1014. Like the M1887, this gun is undeniably powerful but more crucial. You must ensure you are close enough to your targeted enemies as it has high recoil. However, it has more extensive magazine storage and significant damage at 94. 
UMP
Weapon Class: SMG
Of course, SMG will not let shotguns dominate the game. UMP is one of the most reliable close-range guns with tremendous damage and 63-point armor penetration, more than enough to demolish enemies with low armor. It also has an excellent movement speed of 91. It is for close-range contact and beginners who want to build confidence and explore Free Fire without compromising their game. 
MP5
Weapon Class: SMG
Who would forget MP5? It is one of the most sought-after guns in Free Fire. MP5 is lethal but, at the same time, has the highest rate of fire (76) with an impressive range. It is versatile and overpowered; anyone can use it, whether a beginner or a pro.
Thompson
Weapon Class: Shotgun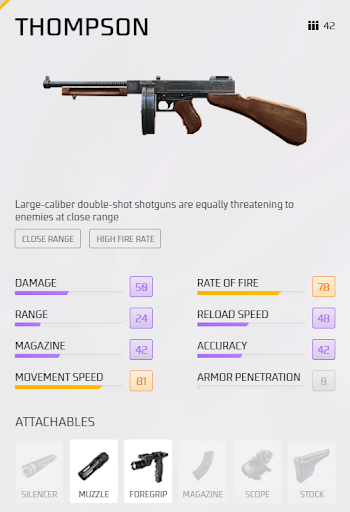 Thompson is one of the most common yet powerful shotguns that players usually go with. Its performance is excellent as its recoil is manageable at a short distance when aiming. This double-shot shotgun has a high rate of fire and good movement speed.
Players often find themselves in life-and-death situations during close combats. Still, with the right weapon, nothing is impossible when trying to outgun your enemy and move a  step closer to getting that Booyah. 
ضغط هنا للشراء من الامارات UAE
اضغط هنا للشراء من السعودية KSA
اضغط هنا للشراء من مصر Egypt