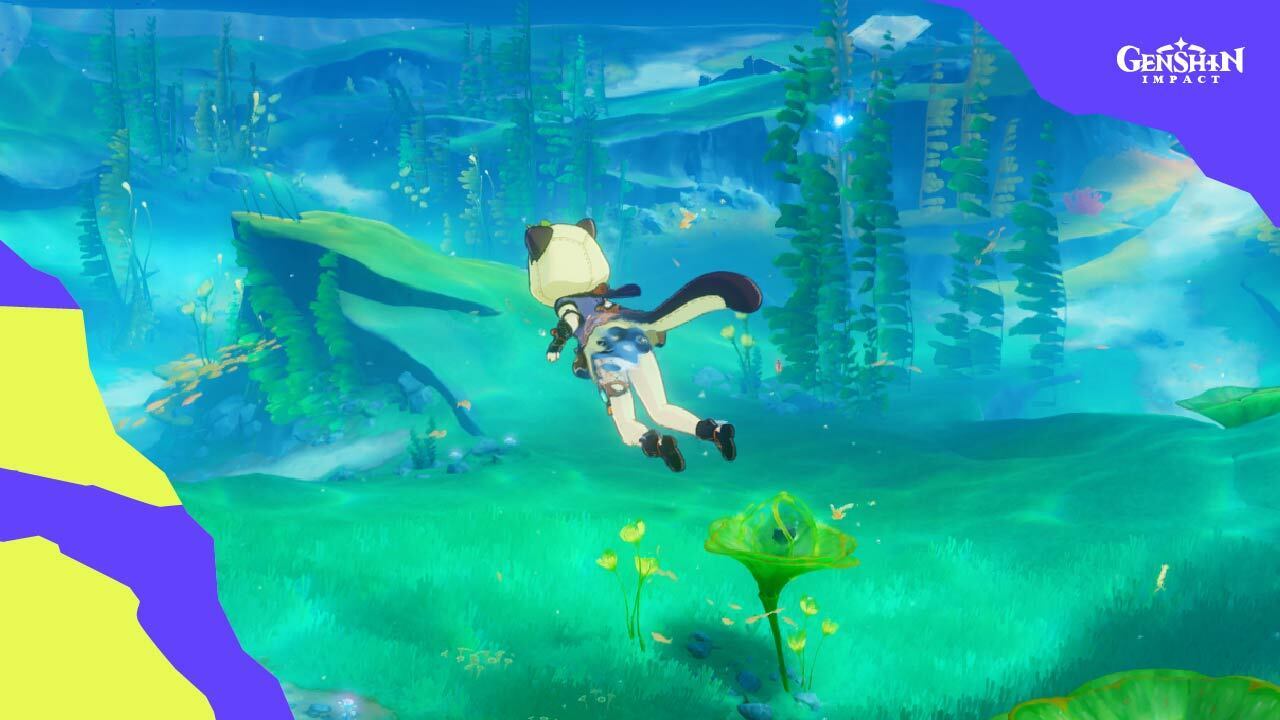 If you're a returning Traveller who has just finished his Sumeru quest backlog, this is your guide to Fontaine's new underwater exploration features!
Apart from introducing new Fontaine characters Lyney and Lynette, Genshin Impact 4.0 also brings new mechanics that will surely rejuvenate your love for exploration. We're here to teach you everything about them. Let's dive in!
How to unlock the new swimming feature
Luckily, we don't need to find some flippers or some diving goggles before we can cannonball into Fontaine's waters. Resonating with a Statue of the Seven in Fontaine and activating the Hydro element unlocks this feature, allowing you to swim anywhere in the region without drowning. When underwater, you'll notice a special blue stamina bar beside you, and you can use this to swim faster, much like how we sprint when on land.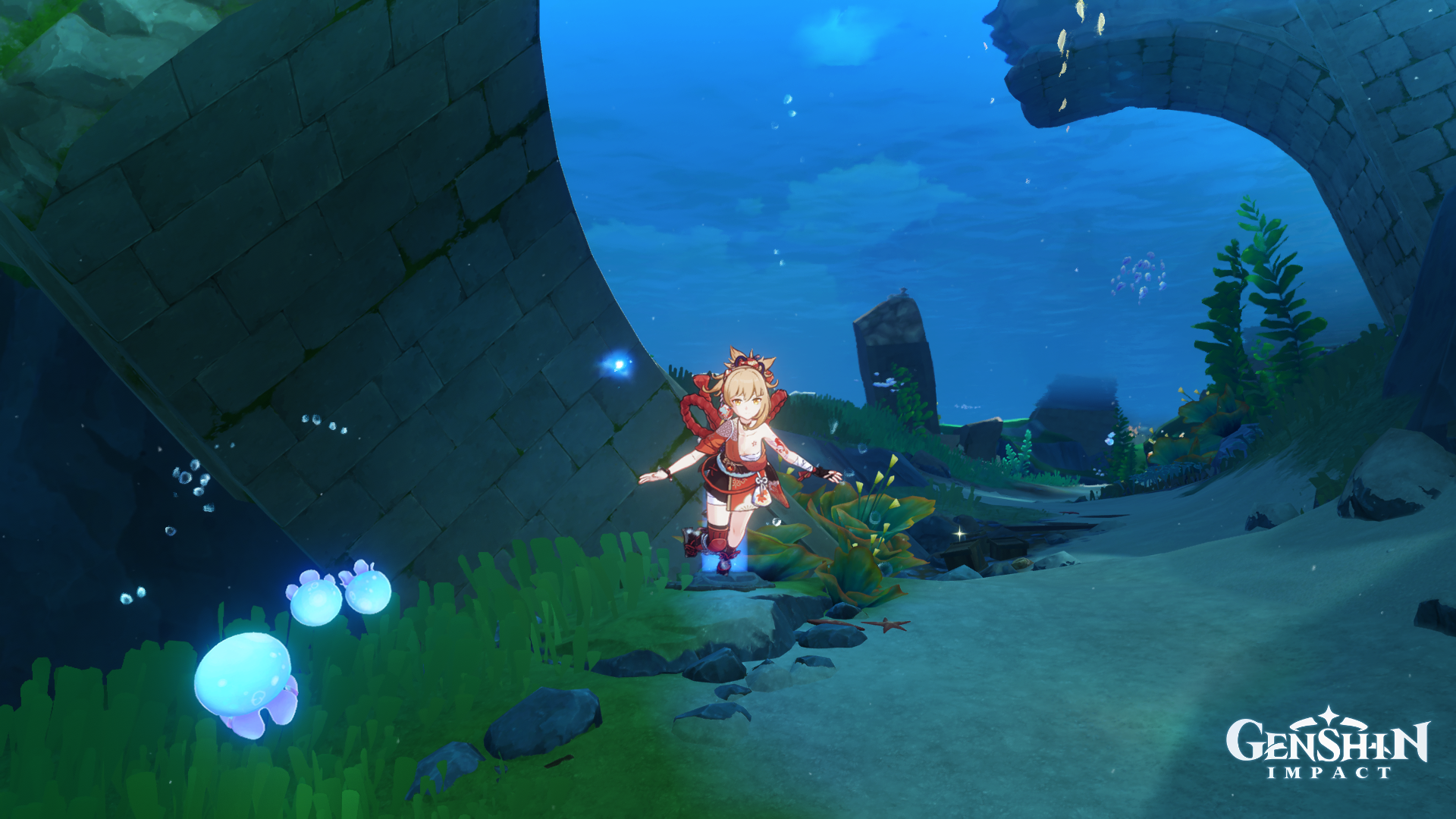 Underwater exploration features
Besides the mesmerizing sights, Fontaine's vast underwater areas are also home to many mechanisms and monsters, and we can use the following features for a smooth sailing experience: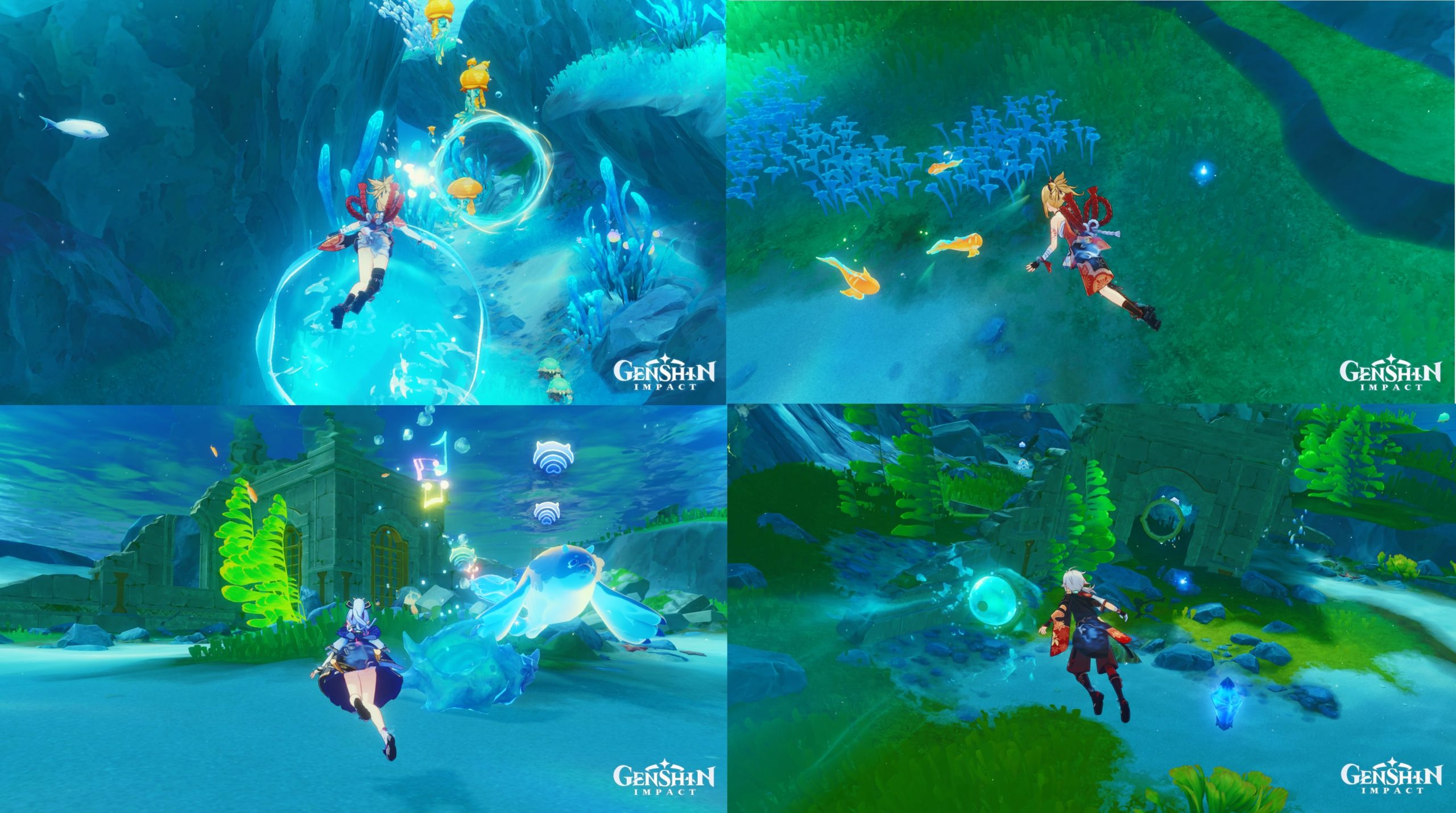 Caption: Clockwise from the upper-left tile: Current, Recovery Orb, Fantastical Floating Ball, and Echoing Conch.
Currents: it's easy to feel like a kid in a candy store with all the puzzles and schools of colourful fish swimming around. It's a good thing these currents are scattered around to help you arrive at your destination fast!

Recovery Orbs: underwater areas can be tough at times. Use these Koi-guarded recovery orbs to gain back stamina and 50% HP.

Echoing Conch: there's something about underwater light rays that make other puzzle pieces turn invisible. Look for these echoing conches to reveal hidden items.

Fantastical Floating Ball: these floating balls are puzzle pieces that can be carried away by currents and high-pressure water vents. Place them accordingly to unlock rewards.

Blue Ray abilities: the underwater exploration limits the Traveller's combat options, only allowing him to use a close-range water whip attack. However, you can obtain Blue Ray abilities from nearby Xenochromatic Creatures marked with a light blue icon above them. Try and test their abilities to gain an advantage in combat!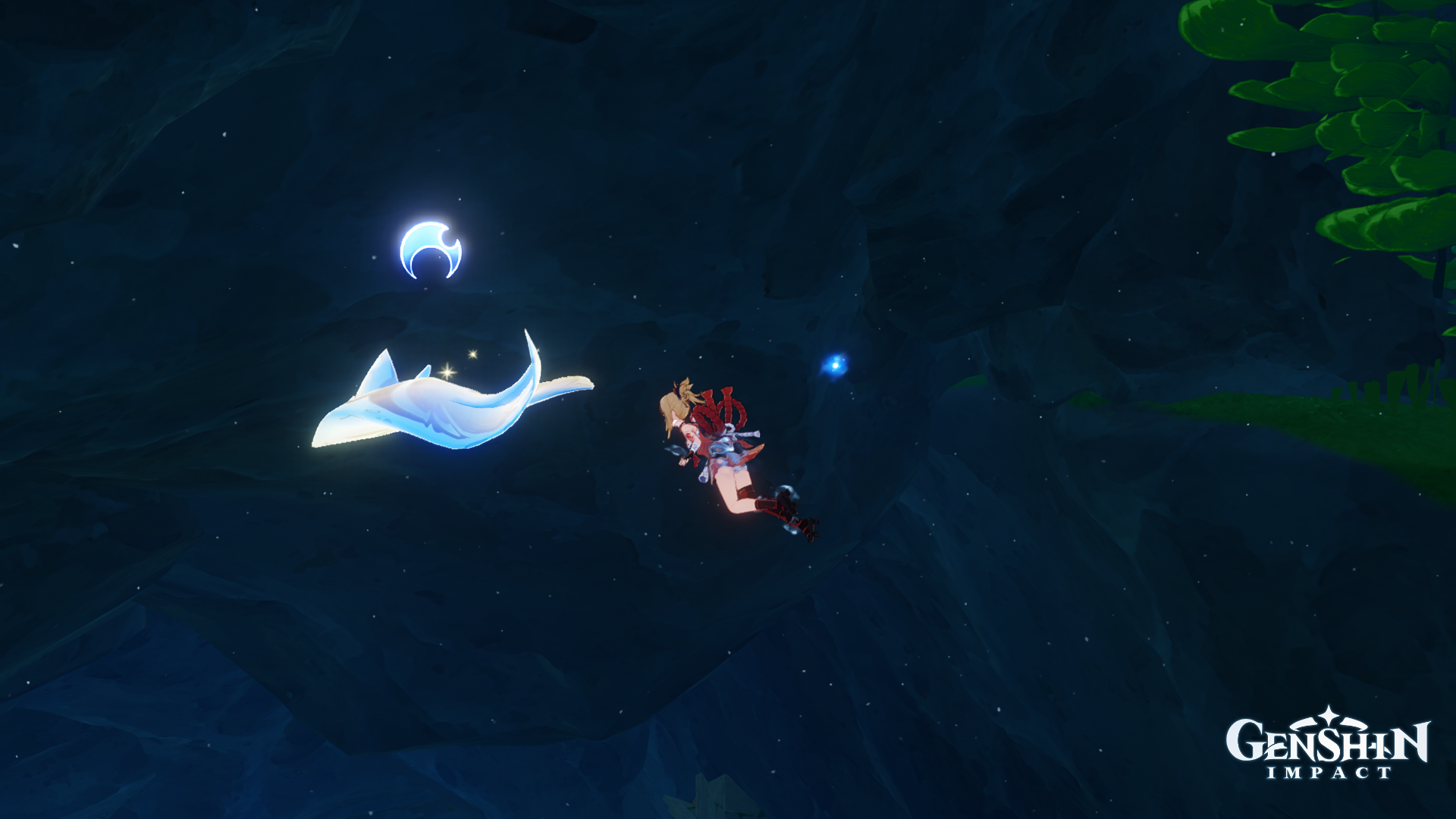 Fontaine's underwater exploration is an addition Travellers have anticipated for a long time, and it's worth the wait. By building on Teyvat's breathtaking visuals and magical melodies and adding unique features to freshen up the Genshin Impact experience, the game remains as one of the top names in the Action RPG genre. What features do you want to see in Teyvat next?
For more Genshin Impact guides, click here. And remember to power up and stack Genesis Crystals high with Codashop top-ups for quick and safe transactions.