As the world comes together to honour our furry feline companions on International Cat Day, there's one virtual realm where cats reign supreme in all their enchanting glory – the mesmerizing world of Genshin Impact. In a universe filled with breathtaking landscapes and exciting adventures, HoYoverse, the masterminds behind Genshin Impact, have seamlessly integrated the charm of cats into their game. From adorable companions to subtle design elements, Genshin Impact's cat-focused details add an extra layer of fun to this already captivating virtual realm. If you're a cat-loving Traveller, stick around because, in this article, we'll go through Teyvat to explore the various cat-related nuances that make Genshin Impact a truly purrfect experience for you.
Asase Shrine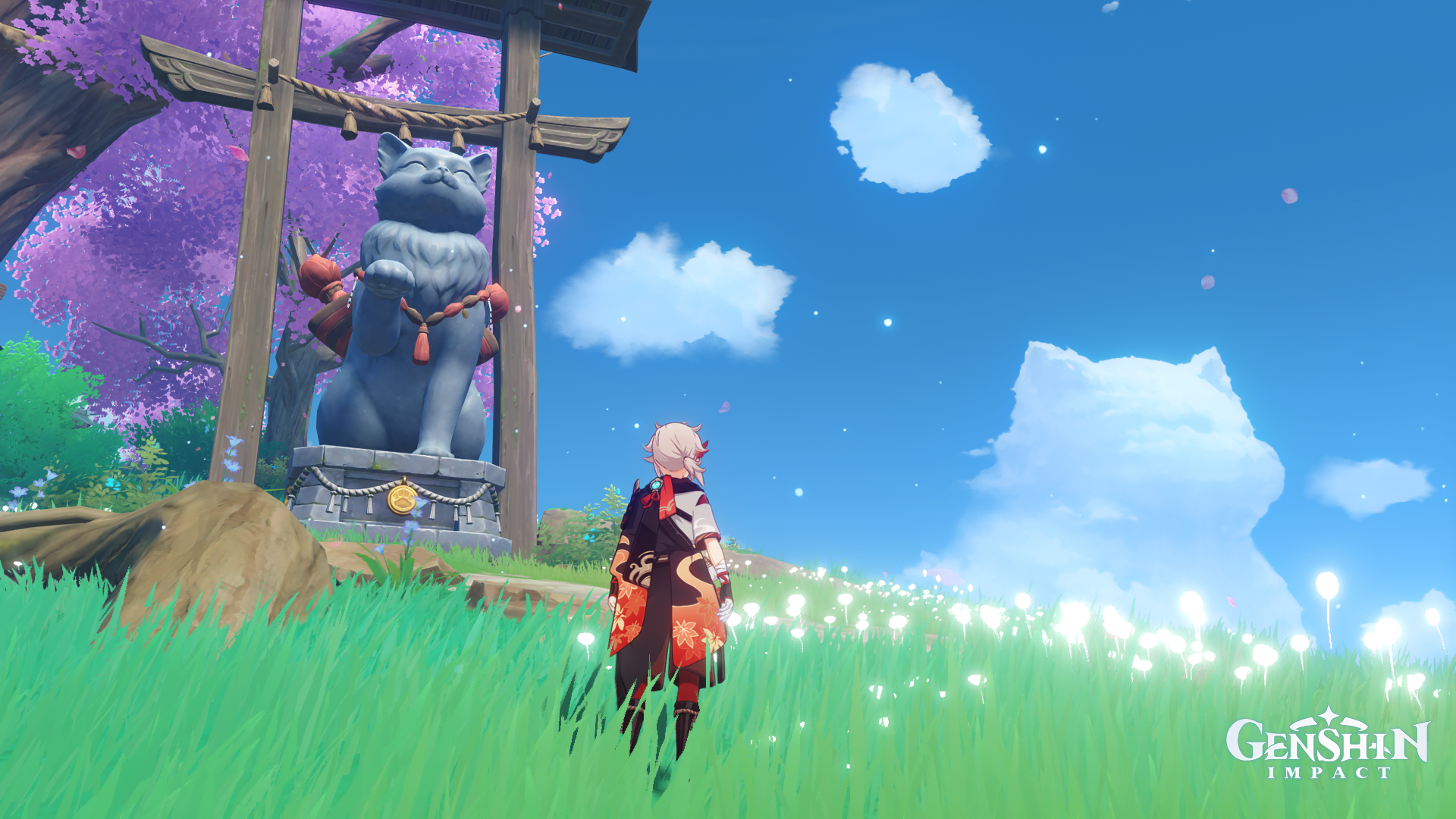 If you've spent up your resin, done all your quests, and are looking for a nice place to hang out, here's a spot you'll love. Asase Shrine in Seirai Island, Inazuma, is filled with all things cats! From a talking cat NPC to cat-themed motifs, this island has it all, and it's the perfect place to rest after the exhausting Genshin grind. In one of the quests, you can even help the NPC, Neko, to employ the help of a craftsman to build this massive cat statue. 
Diona and Kirara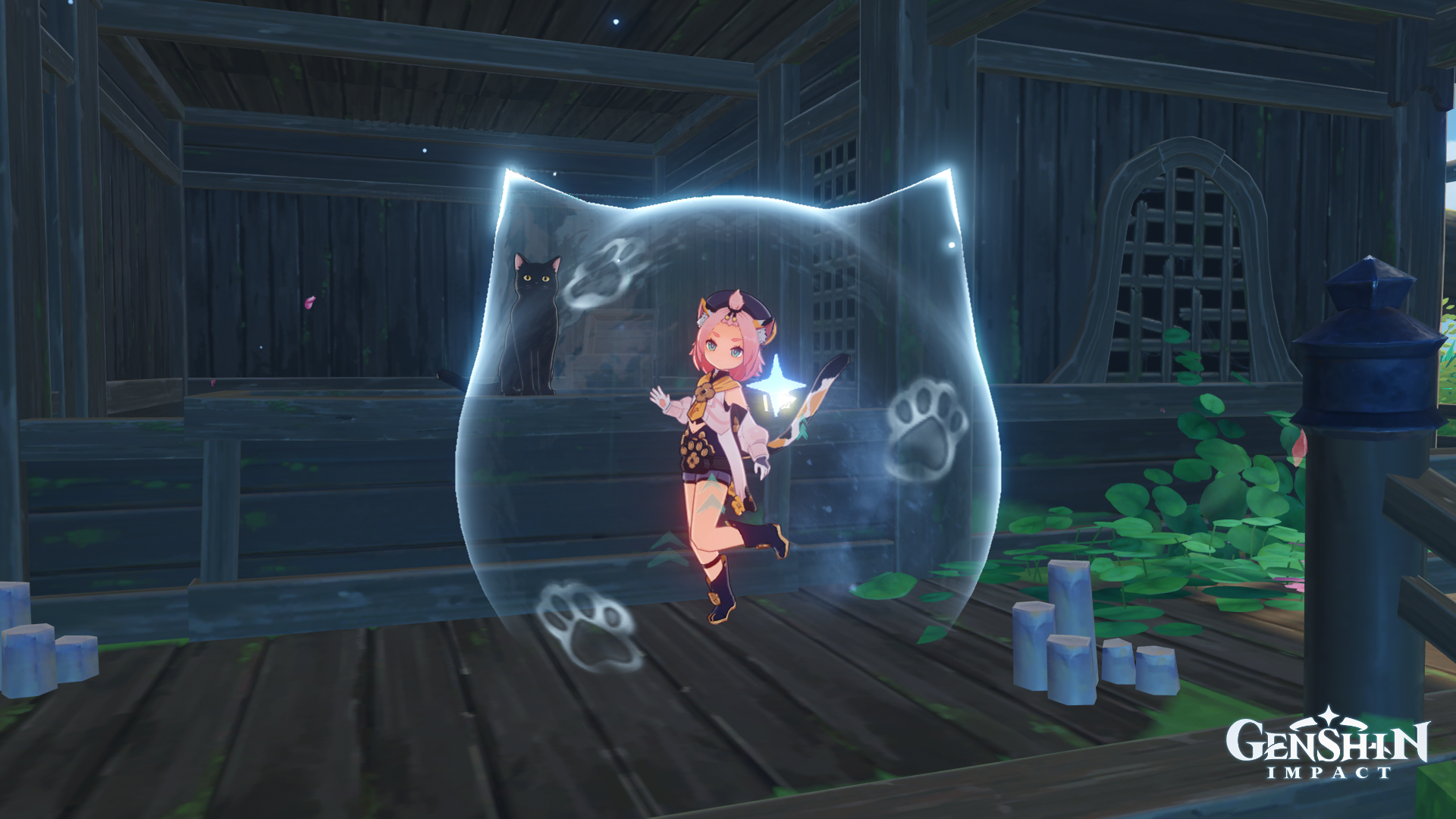 With cats' lightning-fast reflexes, you definitely want them on your team when adventuring in the more dangerous parts of Teyvat. Good thing we have companions Diona and Kirara available as playable characters! 
A Cat's Gift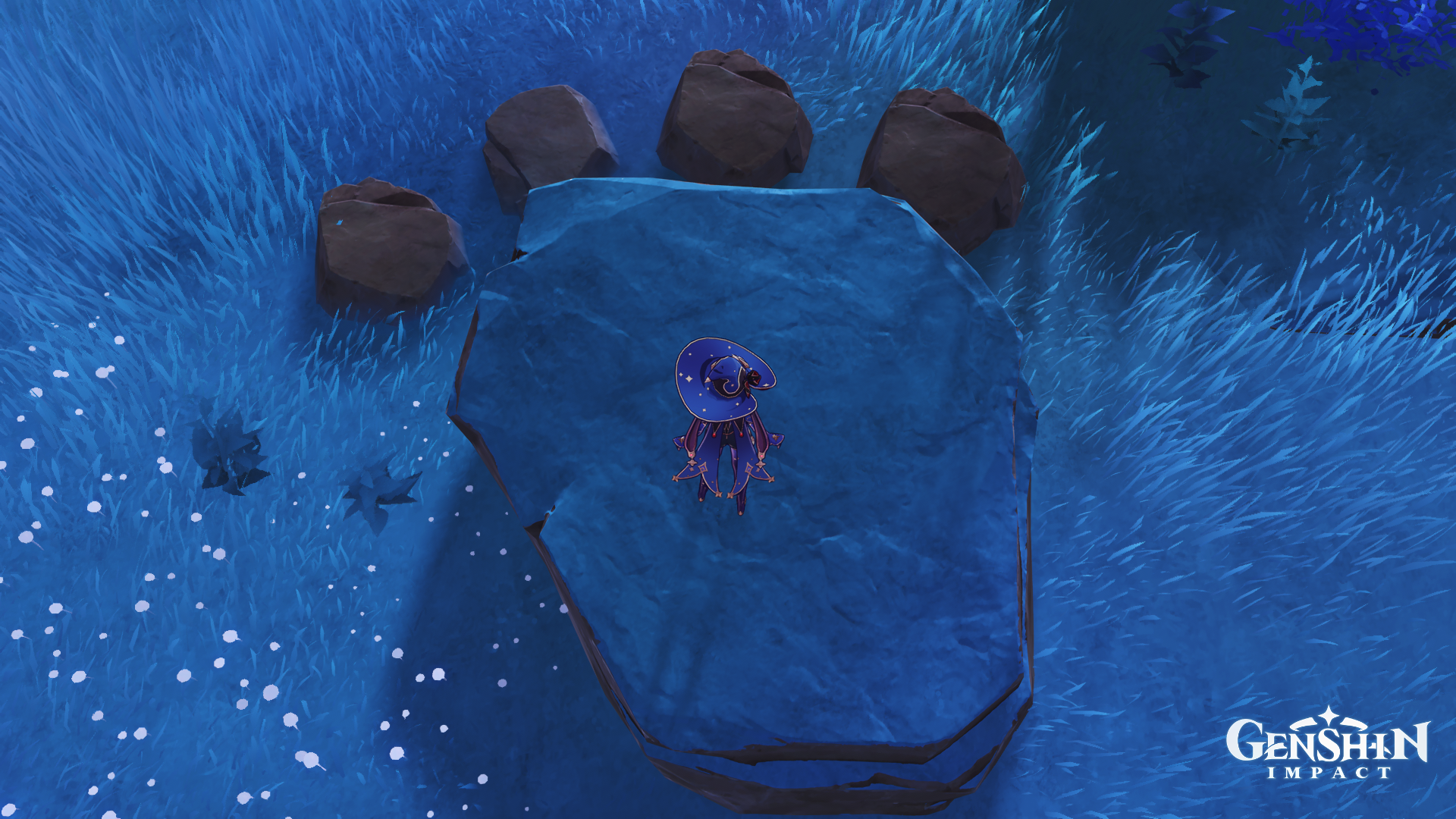 First-time cat owners often think their cat is ungrateful because of their solitary nature, but if you spend enough time with them, you'll find that they're actually sweet and clingy. That's exactly what you'll learn in the hidden Inazuma quest titled "A Cat's Gift". In this quest, you can let your cat mom/dad instincts take over, as you'll need to feed different cats for four straight days. After you do that, the cats will thank you by leaving a Precious Chest and a hidden achievement with some Primogems. 
Prince, the TCG Master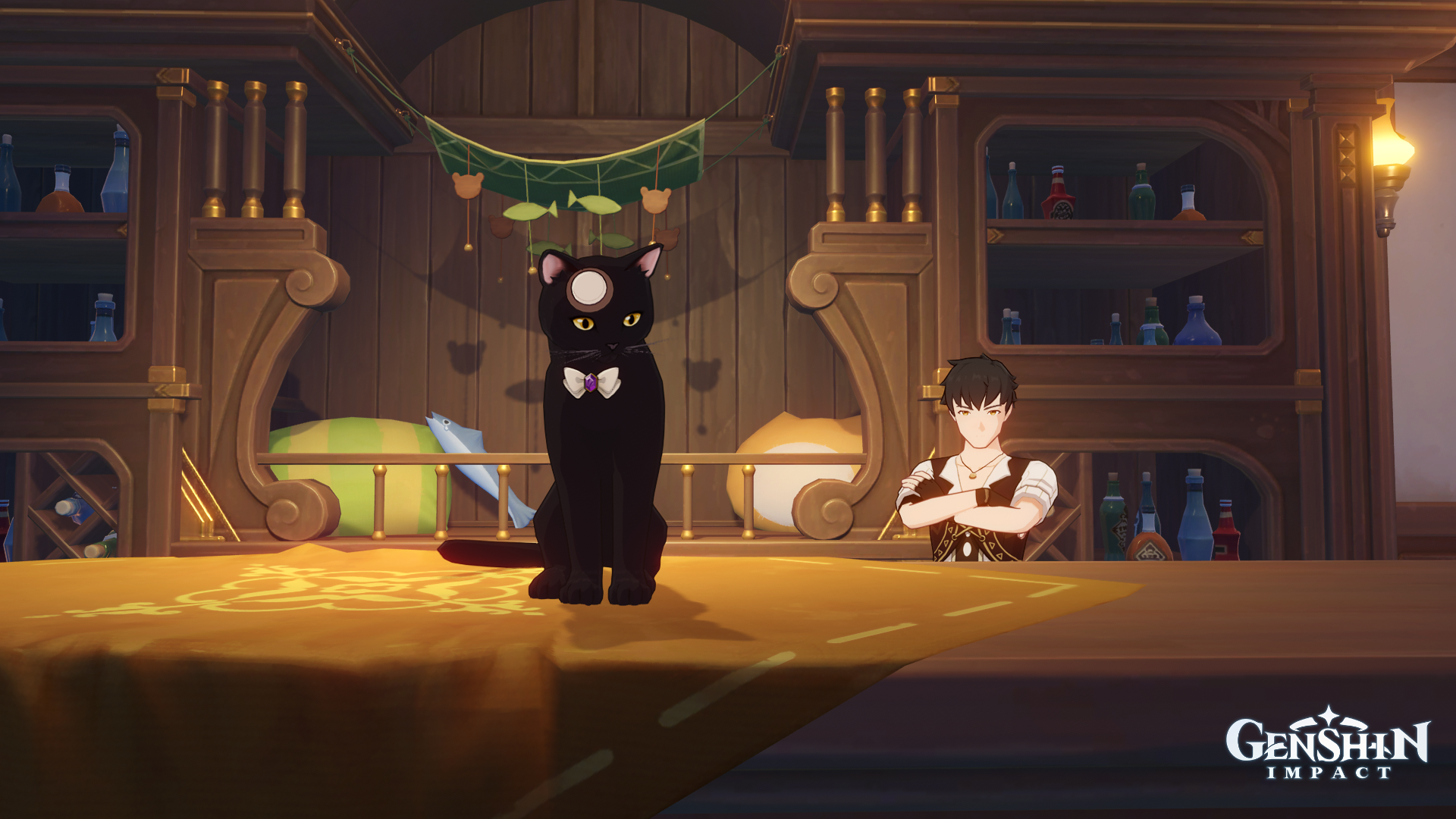 With their remarkable hunting skills, it's no secret that cats are some of the most cunning creatures. One particular cat in the world of Genshin Impact chooses to use his wits elsewhere, and has found his own special place in Teyvat's communities. Prince from the Cat's Tail Bar, also known as the Duel Saint of Cats, is a master Genius Invokation TCG player (at least in the eyes of Shuyun, his assistant). He also helps the Traveller in his TCG journey by offering rewards and deck upgrades. 
Tomo's Cat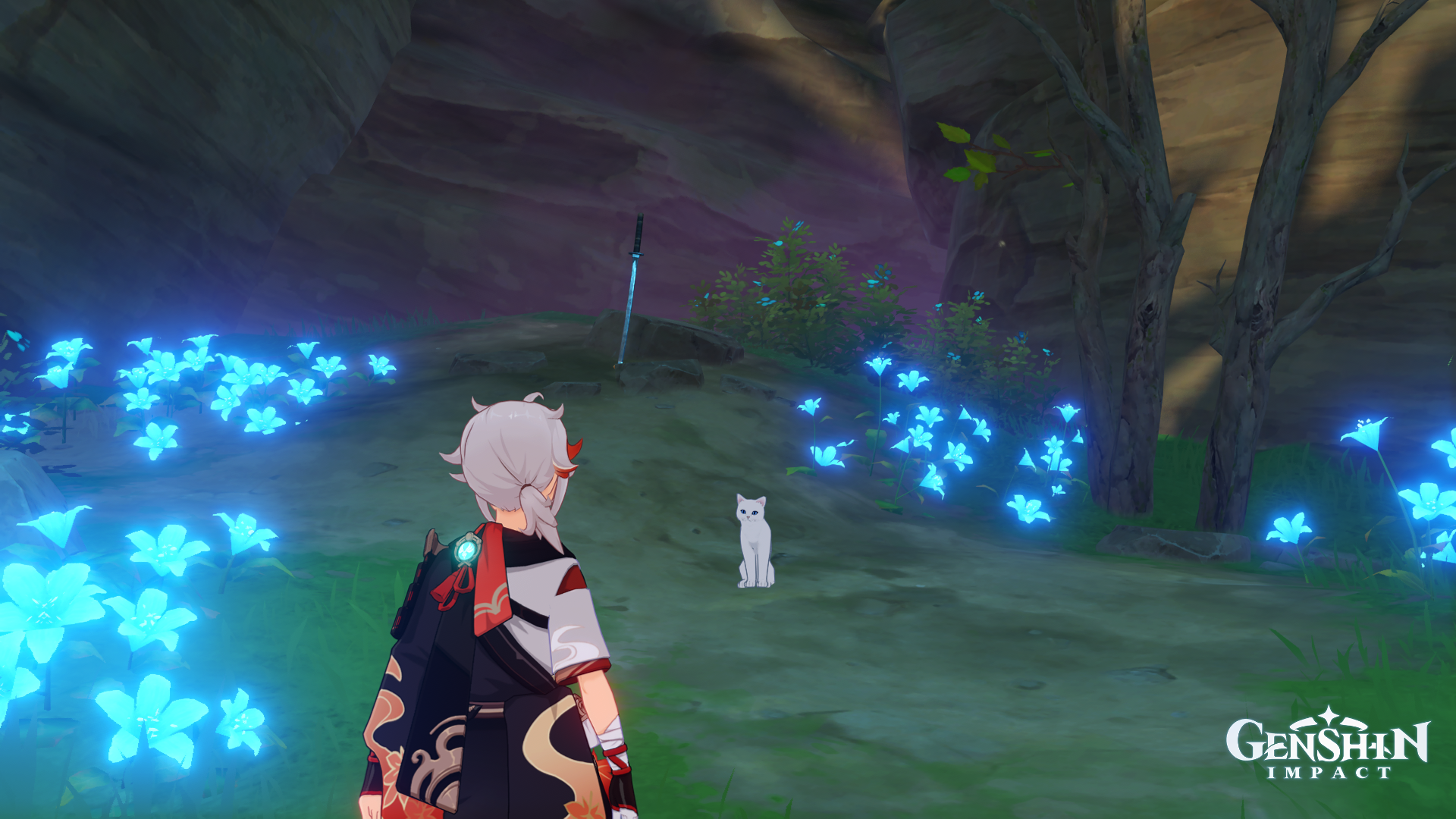 In this story teaser from Genshin Impact's YouTube channel, we learn about Kazuha's late friend, who the Raiden Shogun executed after losing a duel against Kujou Sara. This friend, nicknamed "Tomo" by the community, can be seen carrying a white cat in the story teaser. You can see this cat, together with Tomo's broken sword and Vision, on this mound near the Kamisato Estate. 
From the mischievous antics of the game's feline inhabitants to the meticulous attention to detail in design, Genshin Impact pays homage to our beloved four-legged friends in a lot of ways. What cat-related details in the game do you like the most? Let us know about it in the comments section. 
For more Genshin Impact articles and guides, visit Codashop Blog here. And while you're at it, remember to keep your Genesis Crystal stack high and top up only at Codashop. We offer fast and easy payment methods so you can return to the game immediately.