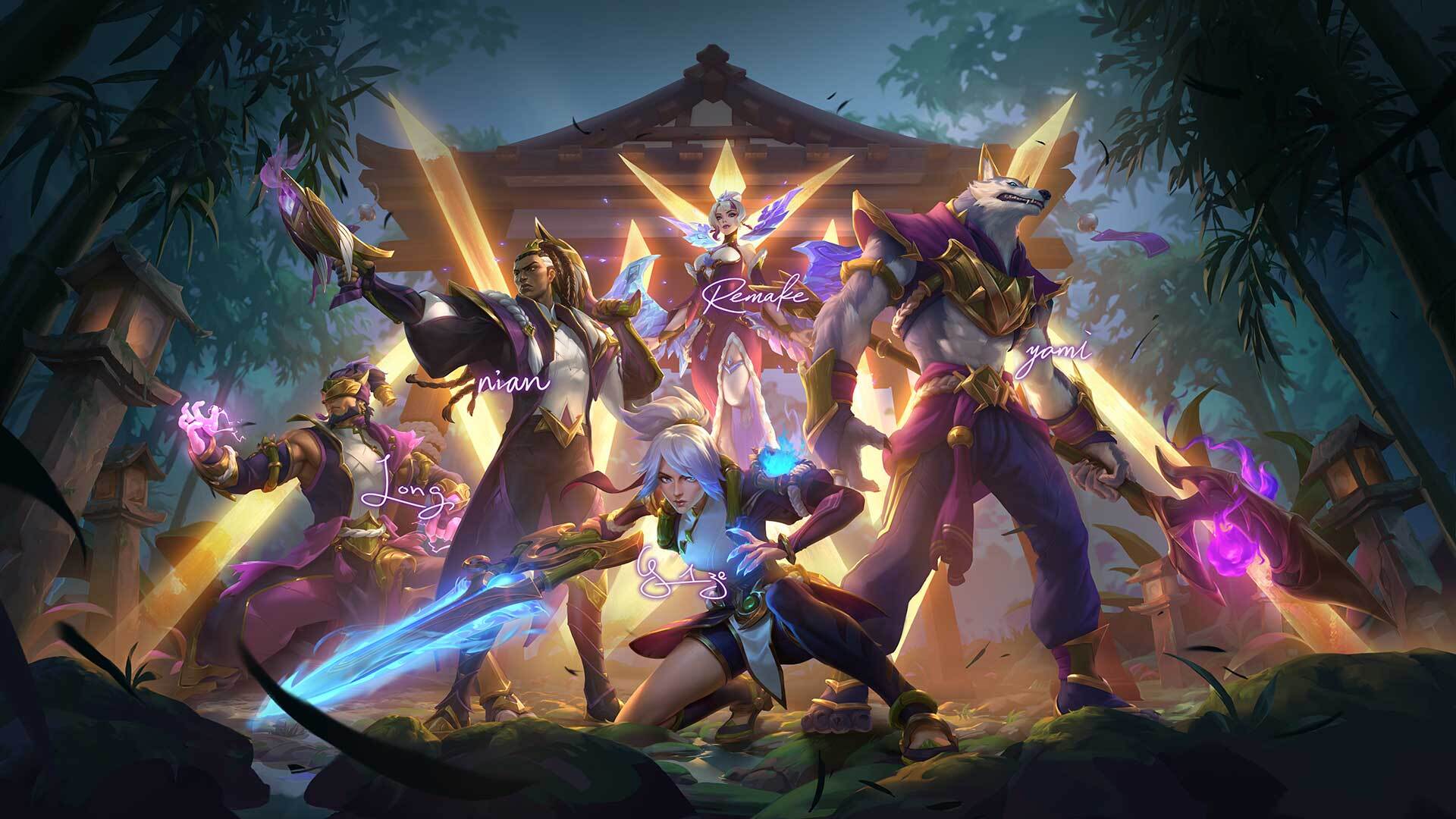 Nova Esports, champions of the first ever League of Legends: Wild Rift Icons World Championship, now has its signature skins online, cementing its place in Wild Rift history. This comes after their overwhelming victory against J Team, scoring 4 – 0 in the Grand Finals.
The skin line features the central theme of purple and white, with intricate embellishments of gold and green. Official promotional material also features beautiful line art of animals that were used as the skins' design inspiration. The Nova Esports Wild Rift skin line covers the five following Champions:
Lucian

Nasus

Lee Sin

Riven

Morgana
Since its release on April 27, 2023, the skin line has garnered a lot of attention from Nova Esports fans, and it has been welcomed by players looking to add more variety to their in-game cosmetics collection. Moreover, the pricing for the skins is reasonable, with each skin being priced at 990 Wild Cores or 9 USD, making it accessible to a broad range of players. As players continue their journey in the Rift, adding these skins will undoubtedly enhance their overall gaming experience. 
This is Wild Rift's first-ever skin line borne out of a World Championship-level tournament, and for long-time fans, this set is a piece of history. There's no news about when the skin line leaves the Wild Rift shop, so you better check them out now! Also, don't forget to top up your Wild Cores only at Codashop to enjoy quick and easy payment methods.