March SALE 90% ON CODASHOP!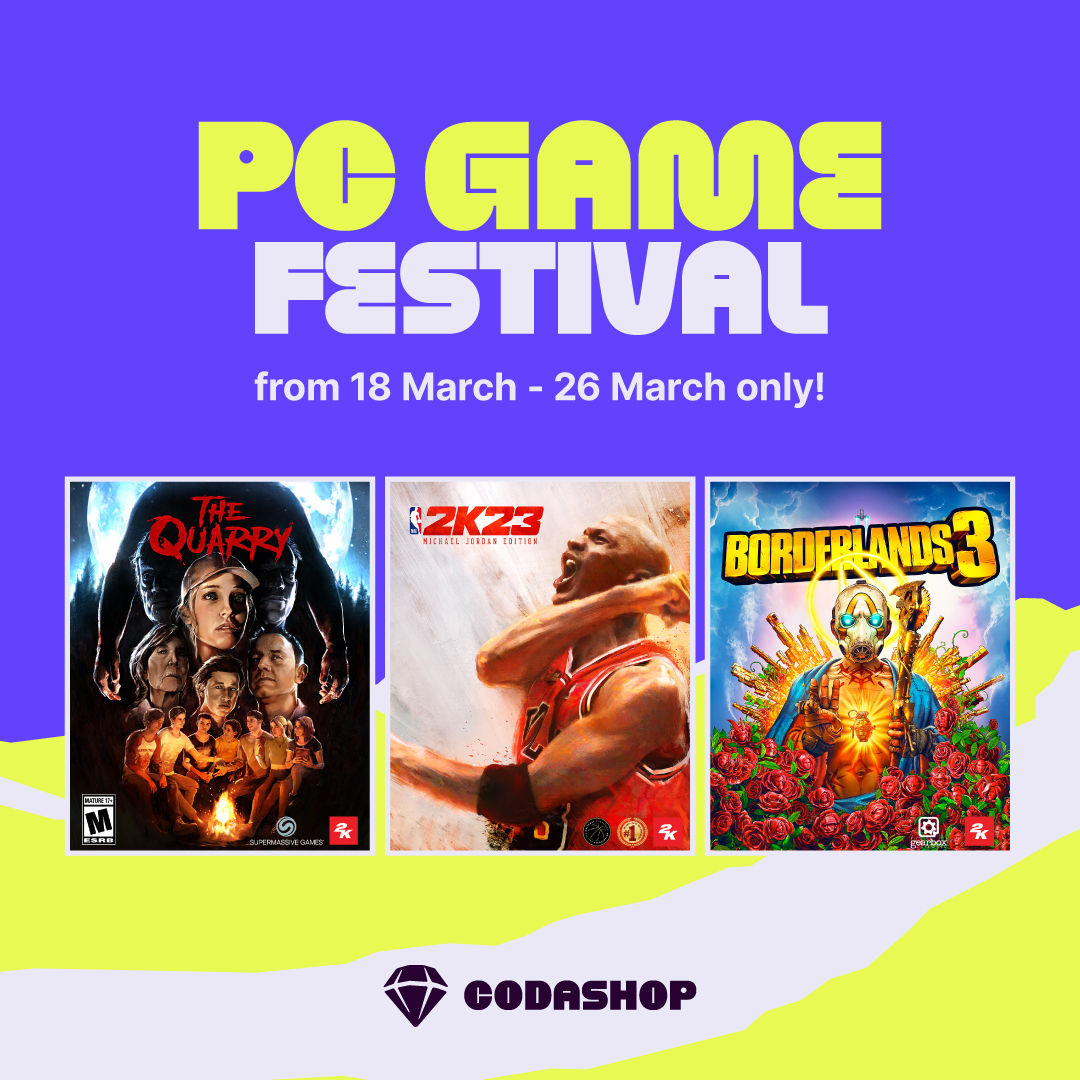 Hello Codashoppers!
Get up to 90% DISCOUNT when you purchase PC games on Codashop, starting with The Quarry, NBA 2K23, and Borderlands 3!
Don't miss this opportunity to purchase popular PC game titles at a much cheaper prices.
Check the details below for more info!
Terms and Conditions:
Terms and Condition
The Promo period will be from 18th March 2023, until 26th March 2023.
This promo is only applicable to Codashop users in Singapore.
There is no limit per user.
You will receive a promotion of up to 90% on Codashop when you purchase either one of the selected titles below :