PUBG Mobile is now five years old. Although Tencent Games does an excellent job of introducing new game modes to keep its players engaged and entertained, the company recognizes that a deep well of untapped potential is still waiting to be realized.
In its 2.5 Update, PUBG Mobile unveiled World of Wonders: a new game mode that showcases its passionate, creative, and growing playerbase and gives it a major role in shaping the future of the beloved franchise.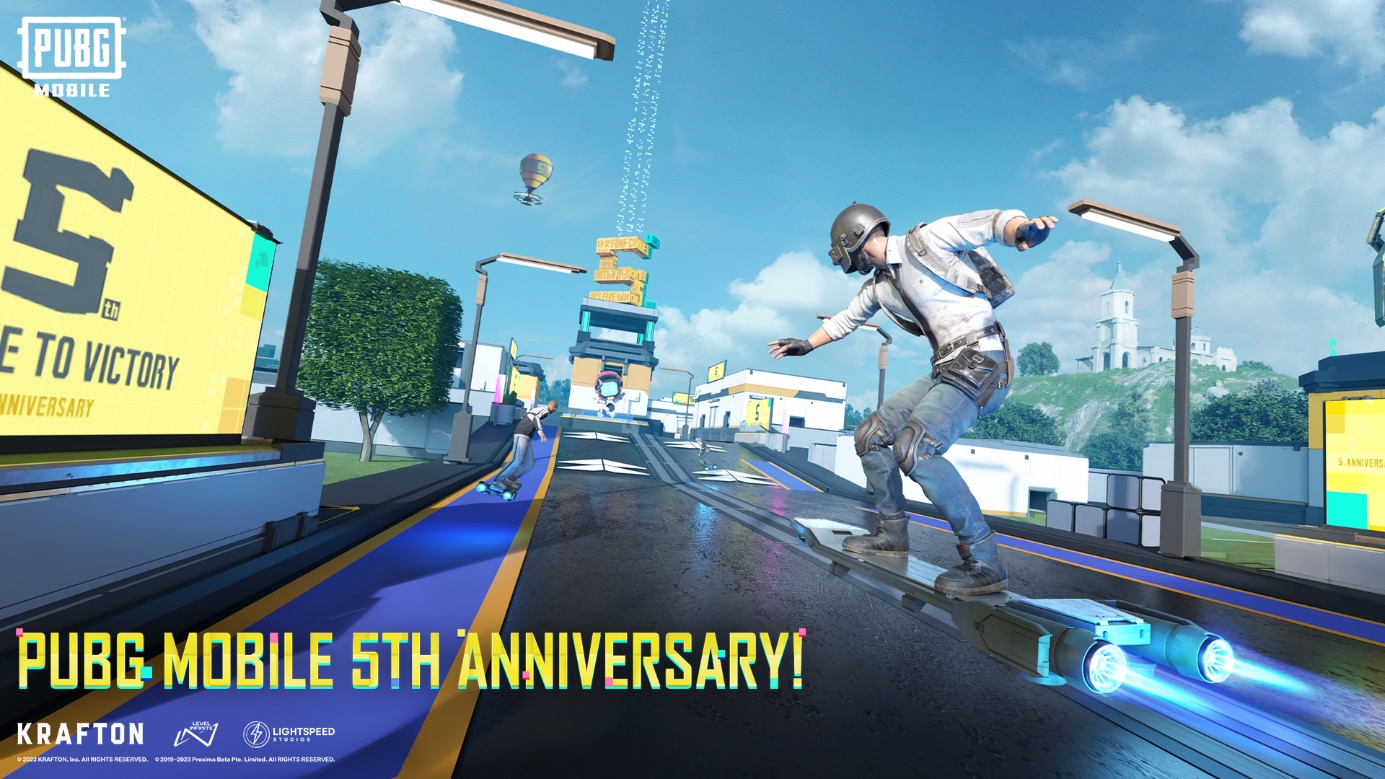 Image by KRAFTON
The PUBG Mobile World of Wonders game mode
This new game mode allows players to craft their own PUBG Mobile game modes and test their wits and creativity in new ways. If that's not exciting enough, here's some bigger news! PUBG Mobile will reward the most notable creators with exclusive in-game items, titles, and up to USD 500 each.
The game mode, which first rolled out last March 16, 2023, is currently in Beta and will be available in the game until May 15, 2023.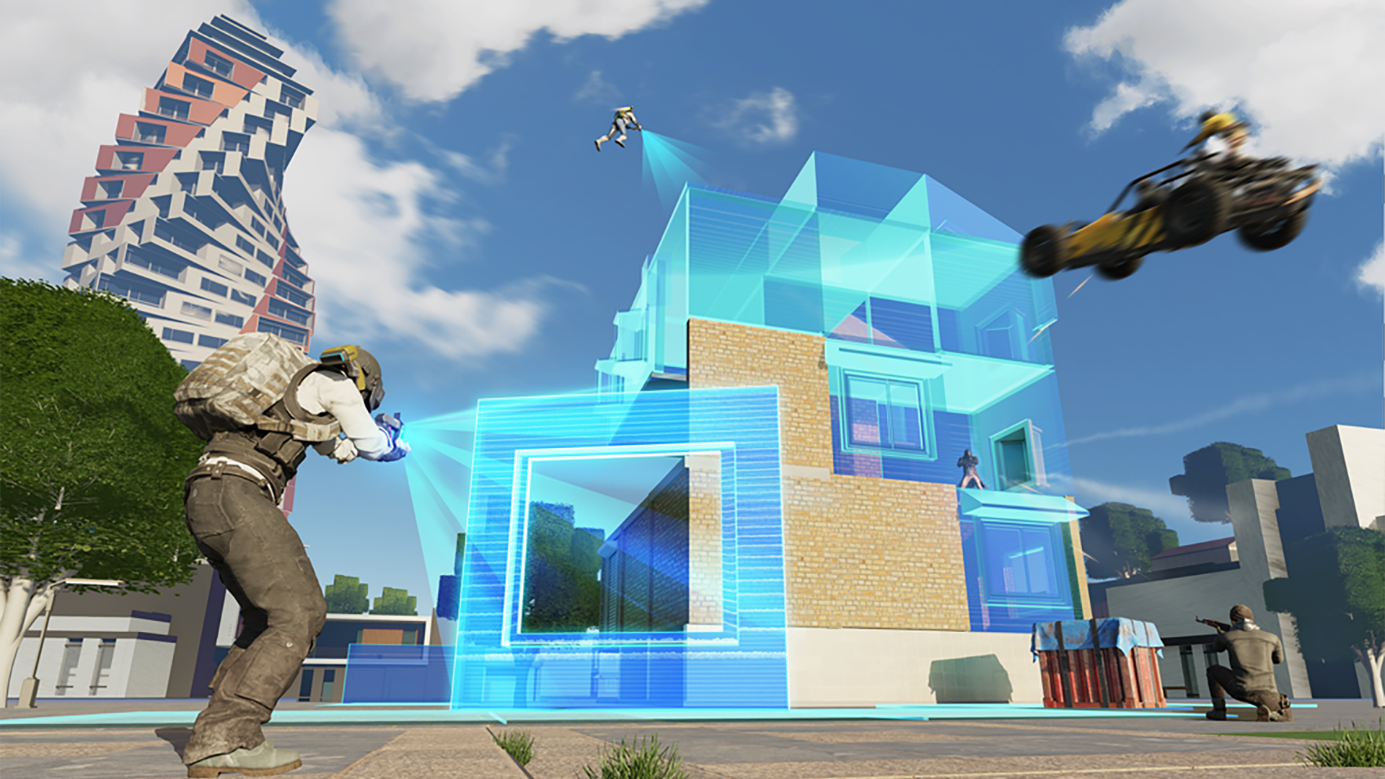 Image by KRAFTON
World of Wonders features and tips on how to use them
World of Wonders lets you look at PUBG Mobile under the lens of a game designer as it allows you to build from the ground up. You can set everything from map sizes to building placements and game settings or tweak the existing game templates.
Terrain selection
The maps you can play with in this game mode are as follows:
Bird's Perch (100m x 100m)

Coral Reef (300m x 300m)

Jade Realm (500m x 500m)

Erangel (8,000m x 8,000m)
Map sizes dictate how long and action-packed your games will be and allow you to create squad-versus-squad formats like the Payload 2.0. The map's terrain and elevations will influence how players interact, and you can use it to develop mechanics that give players advantages and disadvantages.
Map building
Build structures exactly how you want them or pick from a list of 29 building presets. Choose from 77 building parts, 42 material types, and 146 decorations to give your creations a personal touch or to encourage players to use different strategies. When planning how you want those gunfights to pan out, the sky is the limit.
Gameplay devices
Gameplay devices define your game mode. You can add item spawns and change the point system if you want a more loot-centric game mode like Metro Royale. The behaviour of Red Zones and Blue Zones can also be customized to make an extra-hard survival game.
Game parameters
Now, this is where it truly gets crazy. Besides giving you control over the number of teams and their sizes, game parameters also let you introduce character classes and increase or decrease health, jump height, and movement speeds. Imagine a game where players can jump from building to building and dodge bullets just through movement. Wouldn't that be crazy?
Final thoughts
The World of Wonders is easily the most exciting game mode ever released since PUBG Mobile opened its servers in 2018. The amount of customization and the creative freedom it gives pushes the game's limits and opens worlds of new possibilities. It also builds the playerbase by giving notable creators the recognition they deserve.
We're looking forward to experiencing your game modes, Survivors!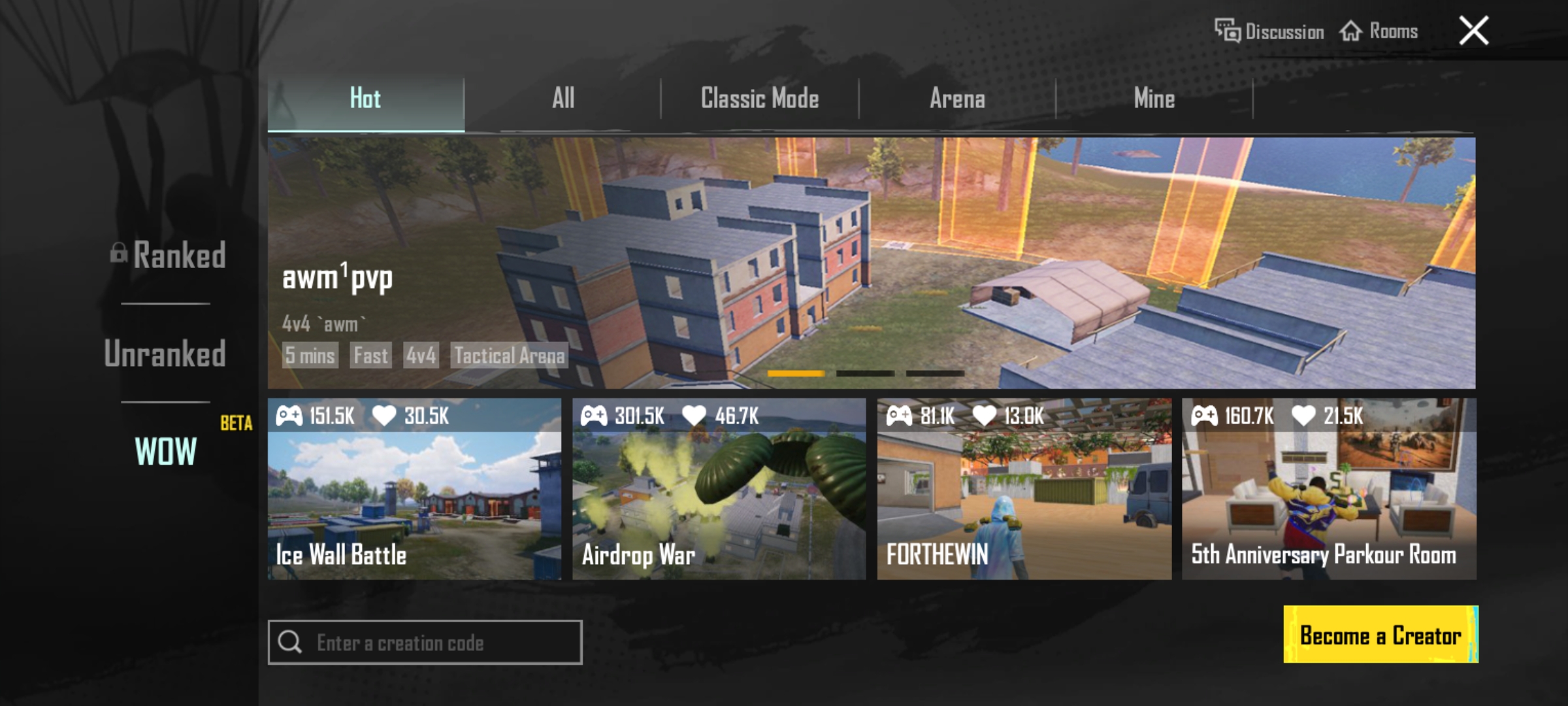 Unlock new worlds of fun with the new World of Wonders game mode, and remember to visit Codashop for the fastest and most convenient PUBG Mobile UC top-ups.