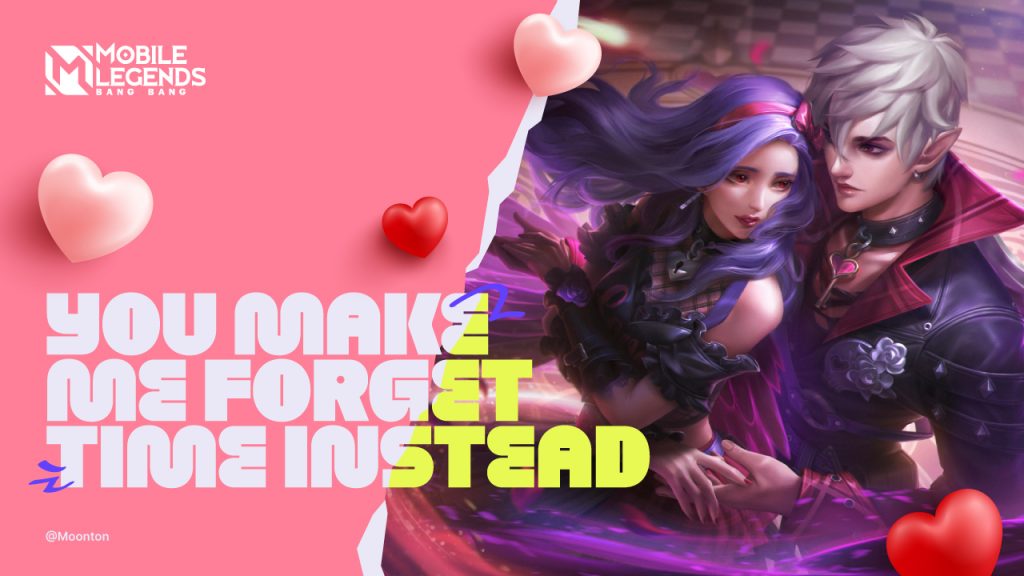 We also listed MLBB hero lines close to heartbreak and self-love.
Valentine's Day – it's that time of the year again when hearts, roses, chocolates, and cupid go on full blast to celebrate the occasion. Did you know that you can also make a mark just by saying sweet nothings? For MLBB players, we've listed some of the most romantic (and witty) lines to captivate your significant other. Also, for those who can't think of a way to say 'no,' we listed lines that hint towards heartbreak and self-love.
Say it with feelings! MLBB quotes for the romantic
Want to tell someone how you feel, but you can't seem to find the right words to say? Check out these quotes from your favorite heroes from the Land of Dawn to start the conversation!
For new couples that are getting to know each other: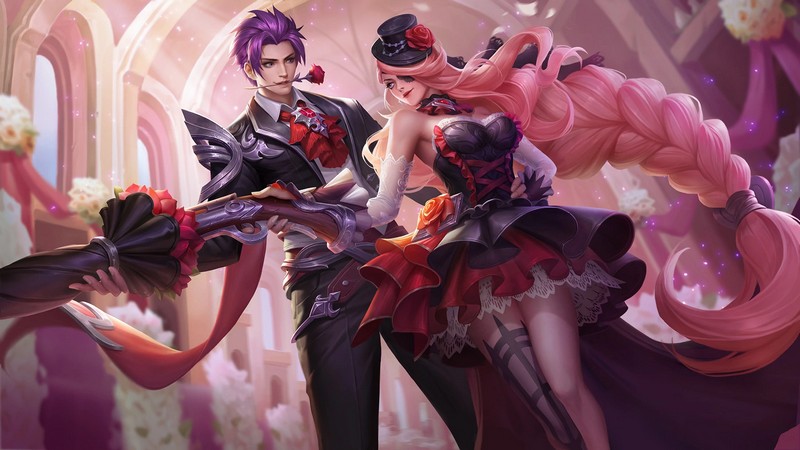 Image credit: Moonton / Mobile Legends
Show your gentleman's side simply by assisting your partner and saying Clint's quote:




"Chivalry is dead, and I will revive it."

If you need a dash of confidence to make the first move, try Chou's line:




"Everybody has to start somewhere."

If their smile makes your day, get extra points by saying Angela's cute phrase:




"Abra Kadabra! Keep smiling!"

So, the two of you are more comfortable talking to each other. Level up the conversation and commend your date with this line from the sweet-talking mage, Cyclops:




"You got a good taste!"

This one goes out to the ladies. If your partners think that they can beat you on a dare or challenge, put a punctuation mark and win the debate with this Selena quote:




"I'll give you a chance to join my fan club."

If you need to deliver a smooth statement (and a lasting impression), try this famous line from pretty Lunox herself:




"I think I've met you in one of my dreams."

Effort matters. In case you want to remind your partner, Beatrix can help you say it loud and clear:




"It requires some extra efforts to be the protagonist."
If you're ready to say 'Yes' and take it to the next level…
If you want to give your beloved a piece of shockingly good news, use Yve's ultimate statement to do the trick:




"Let's put an end to this hunt."

After saying your sweet Yes, follow it up with this line from Beatrix. For good measure.




"I hope you don't get tired of seeing me."

You can also seal the deal with these mushy one-liners:




"We are meant for more."

(Natan)


"I give you my promise, (name)."

(Yin)
Now, if you're officially a couple, cherish V-day and other moments with these lines: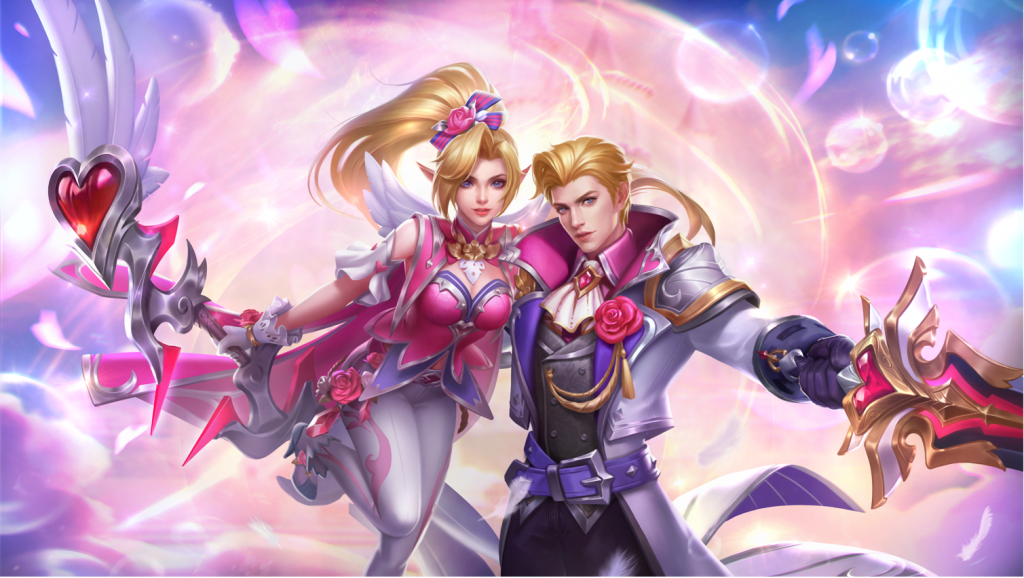 Image credit: Moonton / Mobile Legends
We get it that you get smitten with your duo. Poke fun with your bantering with this line from Angela:




"Stop staring at me. Watch out for neck problems."

To which you can also reply with Cyclop's fancy question:




"Never seen someone handsome with one eye?"

Guys, if you're feeling confident and want to show off to your partner, start with Lancelot's line:




"Time to witness the handsome!" 

Don't forget to praise each other and try this magical line from Lightborn Harith:




"You've got the looks; I've got the brains."

If you find them cute, say it out loud Hanabi's quote for all the world to hear:




"Actually, I can't resist cute stuff at all…" 
For those enduring and going steady, these lines spell commitment:
If you're diving into deep conversations, you can share Angela's gem of thoughts:




"Love and hope are the two greatest inventions."

For long-distance lovers, keep it real with this quote from Kagura:




"A thought to miss you, another to hate."

Like protection from a tank, this line from Khufra screams genuine assurance for the love of your life:




"The world is mine, just for you."

No relationship exists without the bumps and rough patches from time to time. These words from Gusion may help to sort things out:




"No need to be so jealous; I was born for this."

Time is of the essence for every couple. Cherish each other's presence with Yin sweet nothing:




"Every time is the perfect time."

Now and then, it pays to sweep your partner off their feet. Make their hearts skip a beat with the help of this quote from Alice:




"Listen, your heart is beating for me."
Listen, it's not you. It's me. MLBB heartbreak lines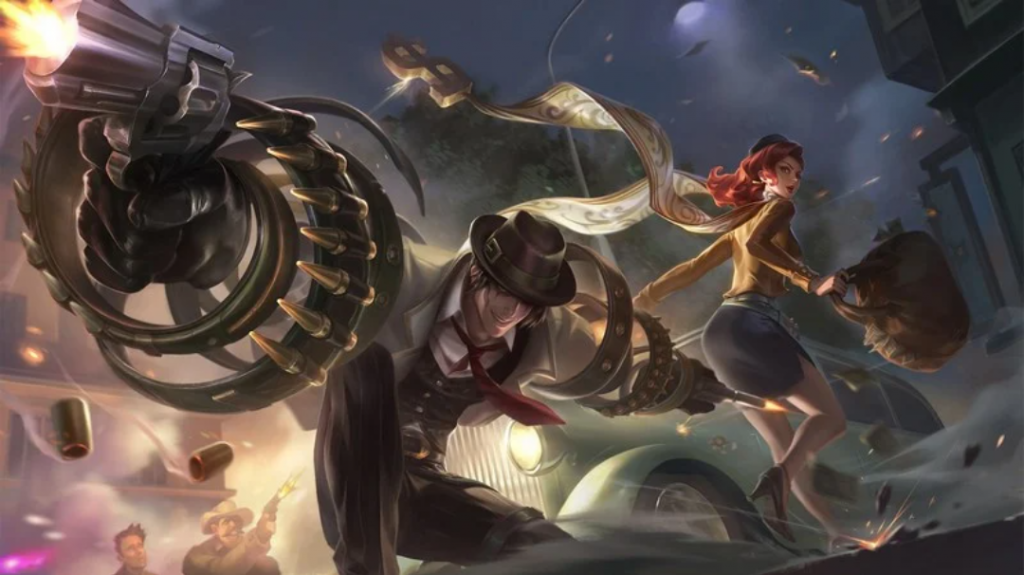 Image credit: Moonton / Mobile Legends
Sometimes, it just doesn't work out no matter how hard you try. As painful as it sounds, saying 'No' or 'Goodbye' is never easy. However, these lines might just help to break it to them gently…
If you haven't moved on from your past, at least be honest with your partner. Be like Valentina and say:




"I can still feel him. His warmth, heartbeat… his everything."

When you're so done with the realization that it just wasn't meant to be, this line from Beatrix should be your next mantra:




"Time and tide wait for no man, nor girl."

If you're telling yourself that it's time to move on, Paquito's line is a direct hit:




"No time for regret."

Finally, learn self-love from Yve with this quote:




"What I need to care, is what I need to do."
Do you think you got what it takes to say these lines to your Valentine? Let us know how it turned out in the comments action below. Happy Valentine's Day, gamers!
Don't forget to top up your Mobile Legends Diamonds only at Codashop. We guarantee faster and more convenient top-ups so you can enjoy a hassle-free gaming experience.