New month, new surprises! As MLBB launches its StarLight Event this June, the lucky hero who will have the StarLight skin is none other than Thamuz. In this article, we will run through every reward including the exclusive skins and many more exciting perks MLBB players can obtain during this event.
What is StarLight Pass
The StarLight system in MLBB is a monthly mission points system, allowing players to earn rewards based on their progress in accumulating StarLight points. Subscribing to a membership grants users exclusive access to an exclusive StarLight skin and unlocks premium prizes. 
StarLight Thamuz Skin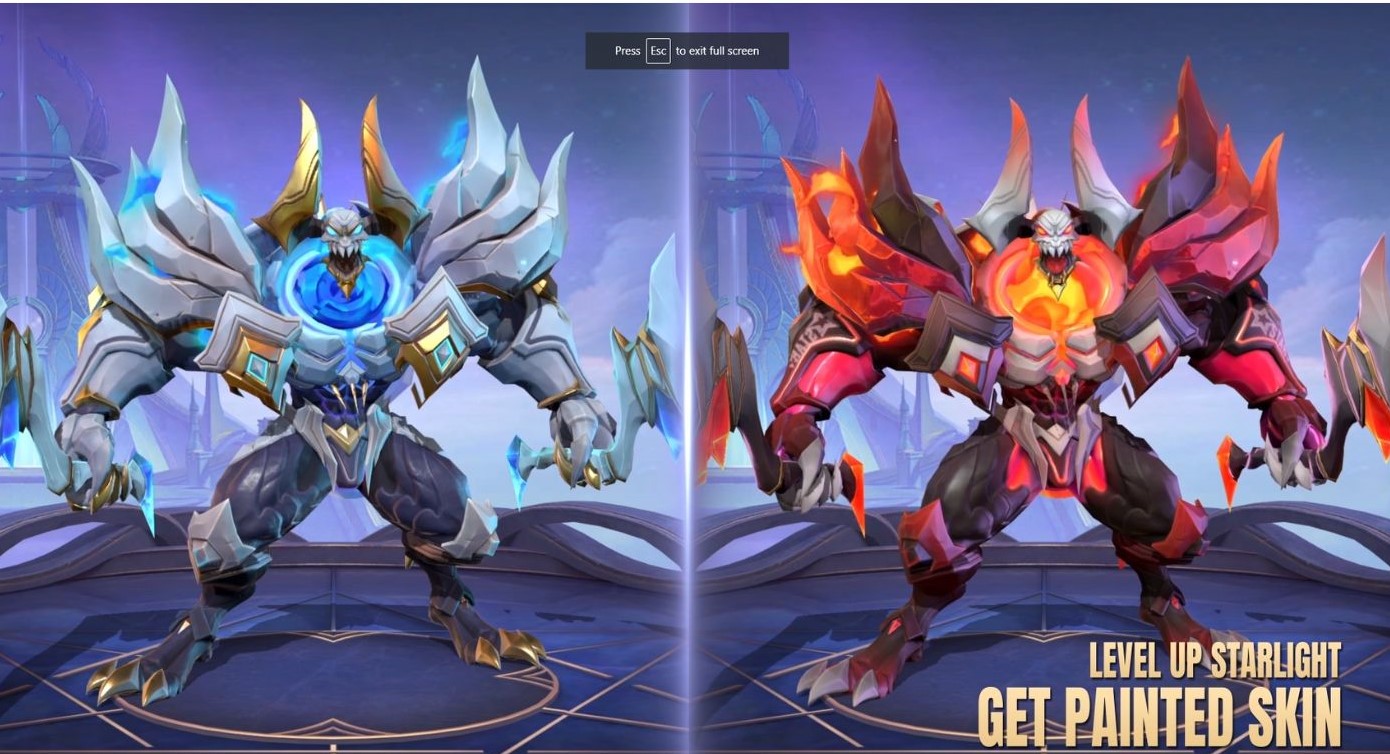 The StarLight skin showcases an awe-inspiring and commanding design, truly embodying the essence of Thamuz. With its striking appearance, Thamuz becomes even more awe-inspiring and exudes an overwhelming sense of dominance. The skin is remarkably in contrast with Thamuz's usual terrifying and monstrous visage. With its divine and angelic overall design, the animations and skill effects exude a brilliant display of light and golden hues.
The StarLight skin portrays a captivating and commanding design, with the base version displaying an icy blue hue that exudes a chilling aura. However, the painted version takes it to a new level, transforming into a blazing inferno of fiery red. This dual transformation represents two of the most stunning and badass elements: the chilling cold and the scorching fire.
StarLight Rewards
Starlight Sacred Statues and Exclusive Trail Effect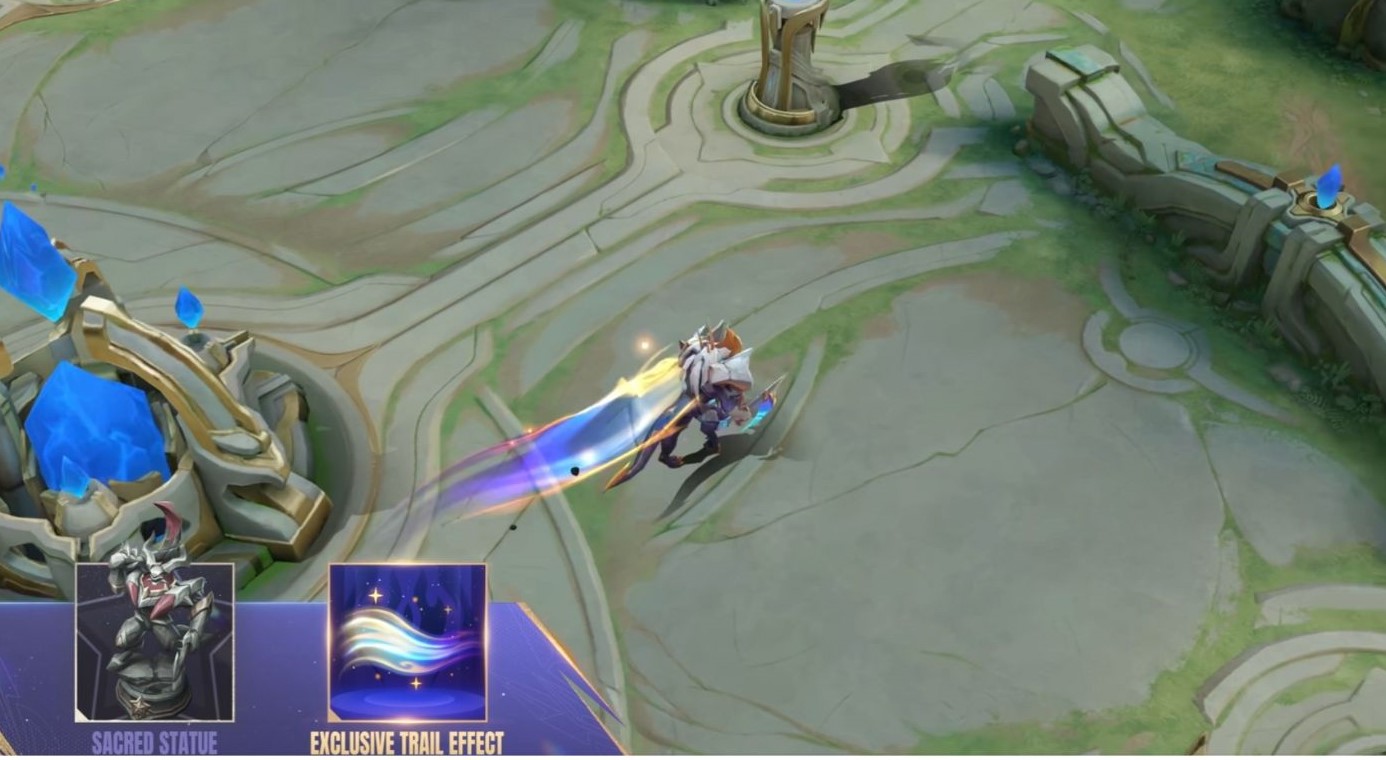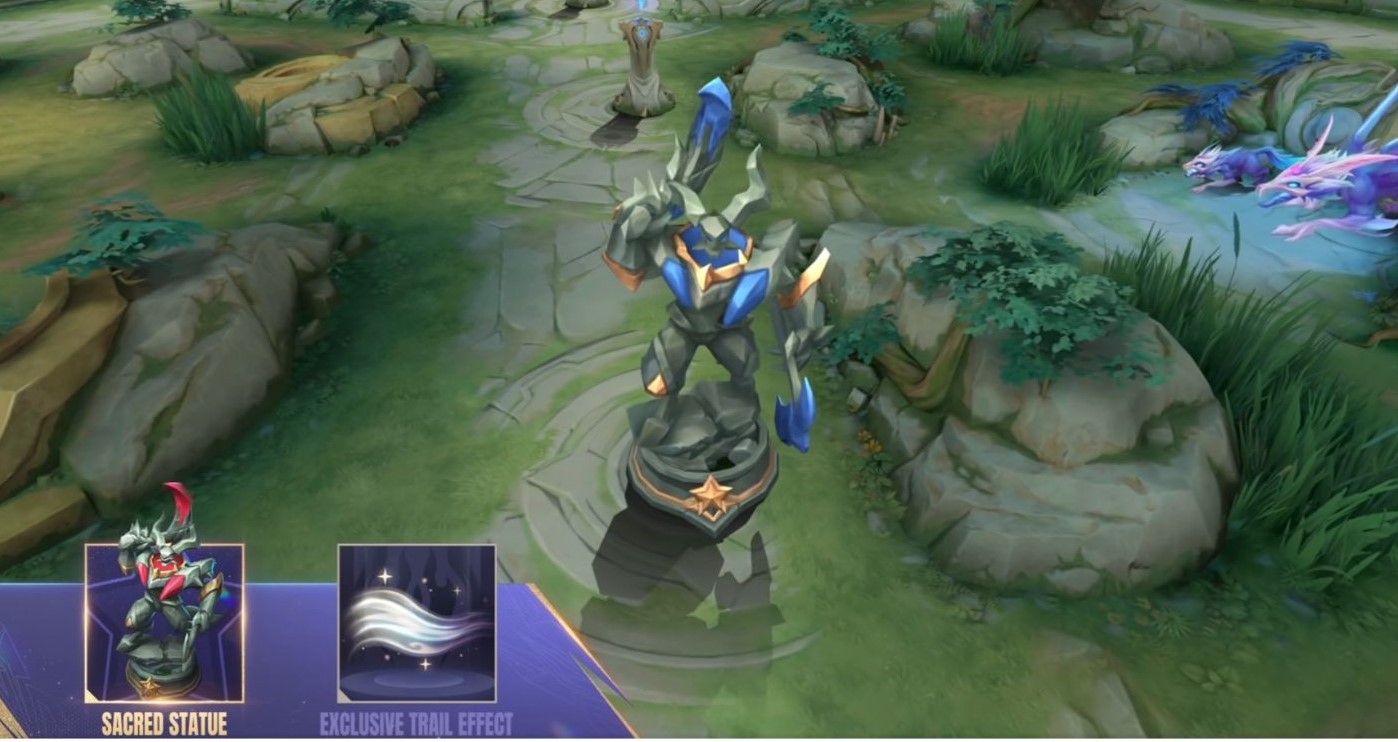 Similar to previous months, players who opt to purchase the StarLight Pass will gain access to these exclusive rewards. Along with the Trail effect, players will receive the coveted Thamuz, Sanctified Flame exclusive Sacred Statue as part of the StarLight Pass package. This Sacred Statue has a unique effect where it transforms the appearance of turrets into Thamuz.
Additional Starlight rewards include: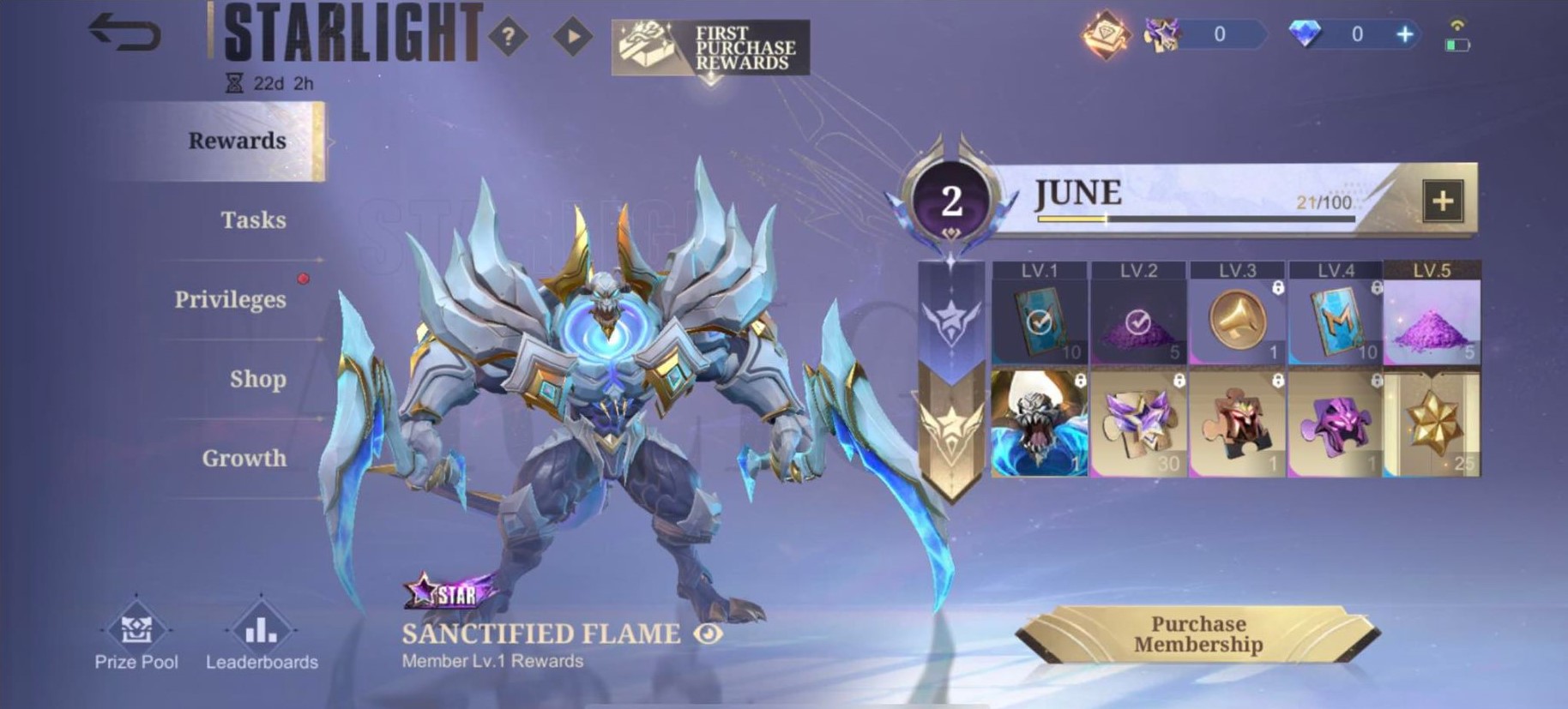 Exclusive StarLight Killing Notification
Weekly Free Heroes
Weekly Free Skins
StarLight Exclusive Graffiti
Exclusive StarLight Chat Bubble
Entire StarLight Avatar Border
Exclusive StarLight Name Color 
Battle Bonuses
Exclusive Rewards
Unlocking StarLight Thamuz Event
The StarLight event offers a range of exciting rewards and benefits for MLBB players. With the StarLight Pass, players can access 6 weekly free heroes and skins, allowing them to experiment with different playstyles. Additionally, they receive a 10% EXP boost and 5% more BP for every match, facilitating faster progression. Exclusive features include an avatar border, chat frame, and battle emotes, allowing players to stand out and customize their profiles. The event also grants unique visual effects such as elimination alerts, recall effects, and spawn effects. With extended friend limits, increased protection points, and additional rewards like talent pages and Mysterious shop refreshes, the StarLight event presents an array of bonuses to enhance the overall gaming experience.
How to Maximize the StarLight Pass
The StarLight event is already a thrilling experience. So don't let this chance go to waste. You can maximize it by playing more matches, teaming up with friends, and doing daily logins. 
Final Thoughts
The StarLight event this month is absolutely thrilling! The exclusive Thamuz skin and the exciting rewards have exceeded expectations. If you are aThamuz main player, the Sanctified Flame skin is an ideal addition to your existing collection.
What are you waiting for? Top up your MLBB Diamonds at Codashop now! We have a fast and convenient way to purchase MLBB Diamonds. Just provide your Mobile Legends user ID, the amount of MLBB Diamonds you want to purchase, and the method of payment you prefer. It's simple, fast, and effortless.