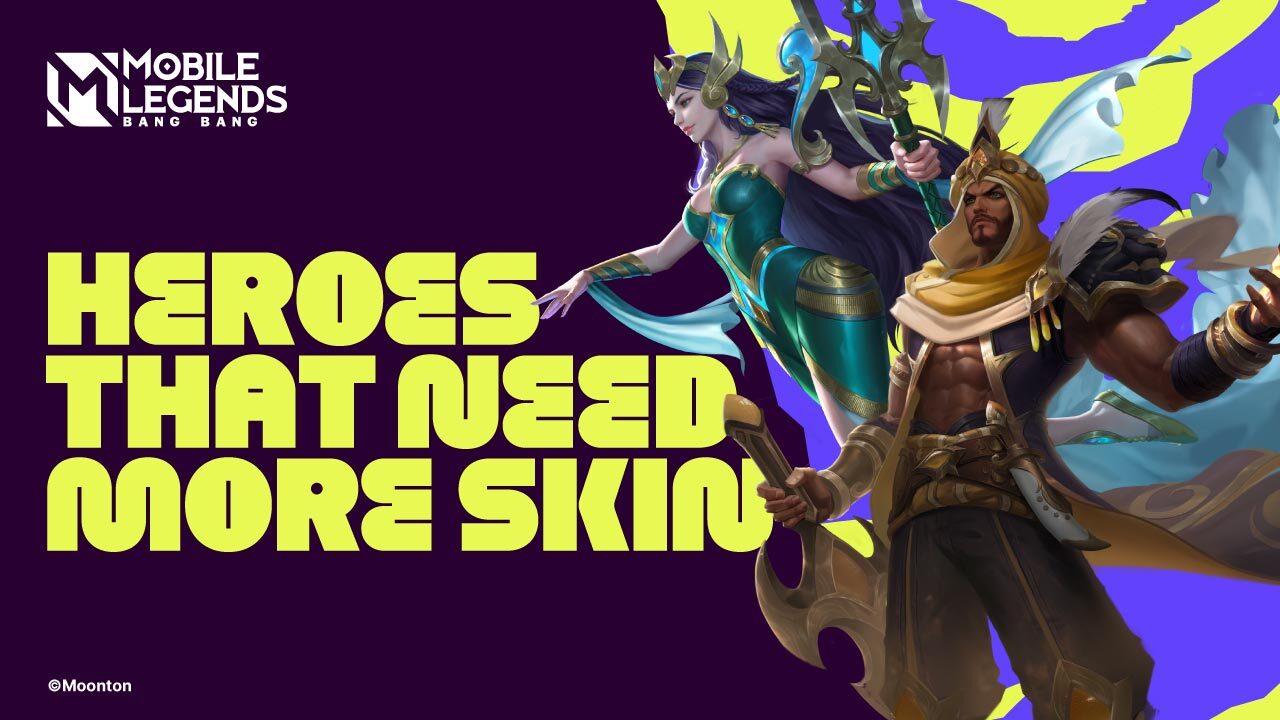 Mobile Legends (MLBB) has been around for six years, and players have seen the evolution of their favorite heroes, from getting revamped to having different skins. Some heroes have amassed a vast collection of cosmetic skins, while others only managed to have a pair. To date, Zilong leads the pack with a whopping ten skins to his name. Alucard, Fanny, Gusion, and Miya follow closely, each with nine skins to brag.
Unfortunately, several heroes from the Land of Dawn only have two or three skins listed on their behalf. Players have waited years for these heroes to have their new look and in this post, let's discuss the top six who deserve a brand spanking new skin.
Kadita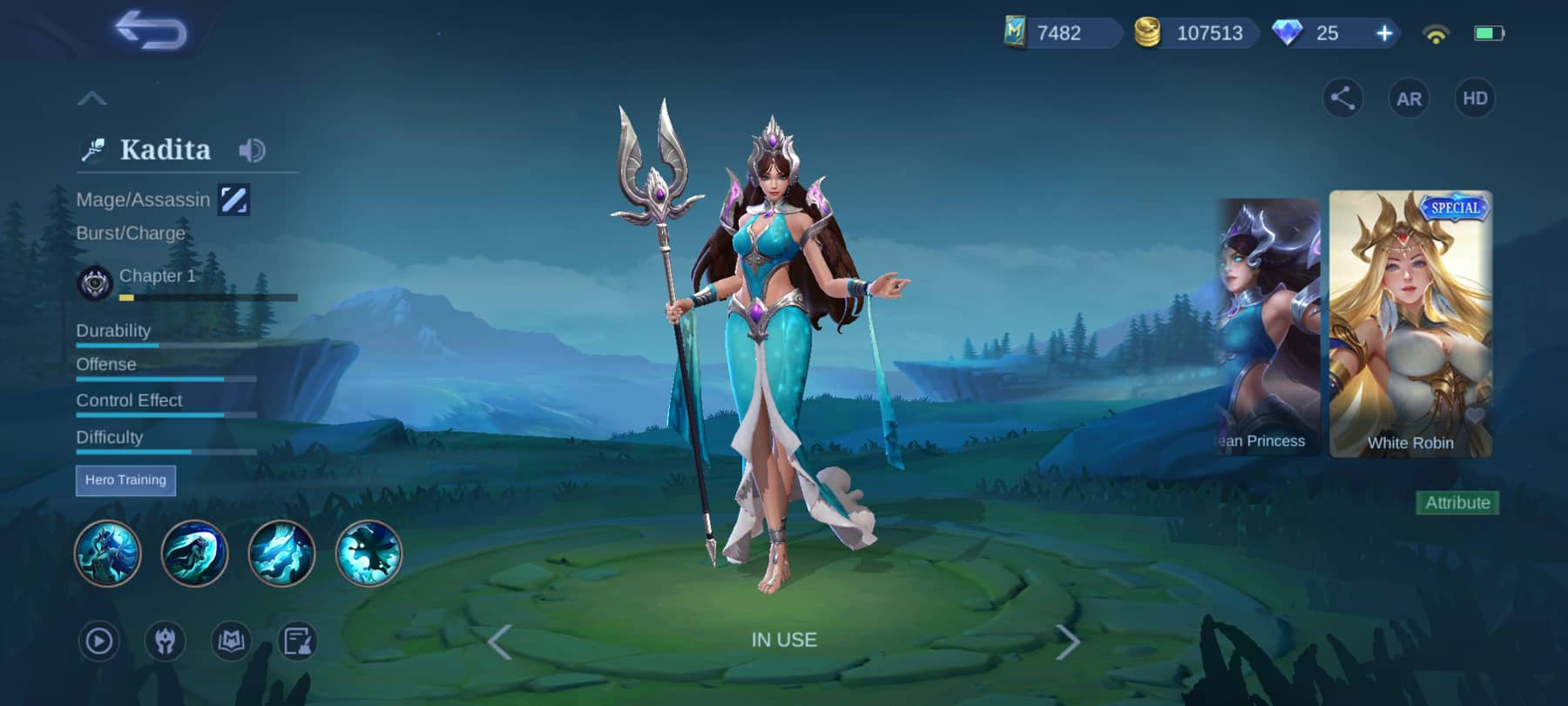 Kadita, the Ocean Goddess, was released in 2018 and has only managed to have a Basic and Special skin to her name since then. There's been a buzz for quite some time that an Elite skin is coming on its way for Kadita, but still no official word about it. Fans have been clamoring for the devs to give this mage a fresh, new look.
Minsitthar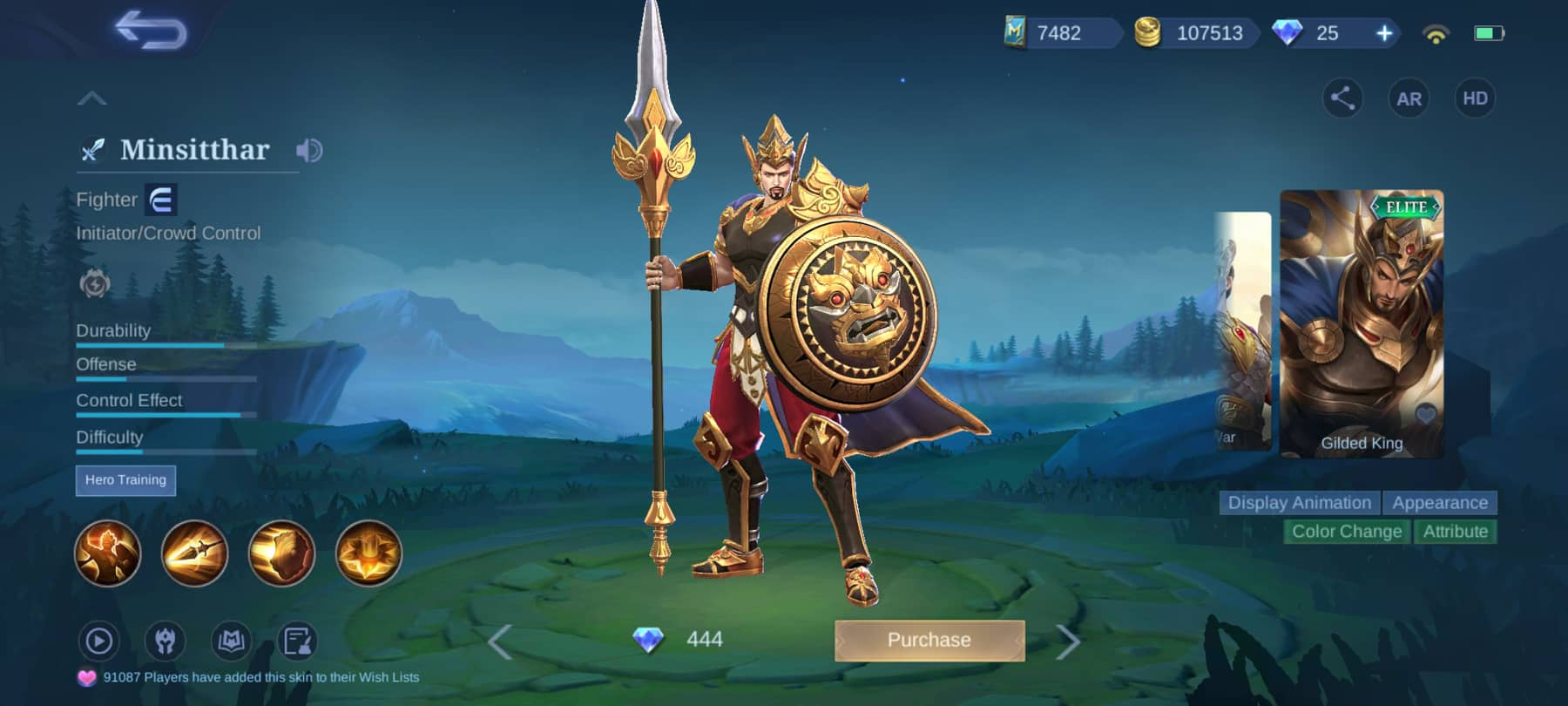 Another hero who badly needs a new thread is this Courageous Warrior. Released four years ago, Minisitthar users make do with just his Basic and Elite skins to flex in battle. Minsi has dipped further down in the popularity ranks, no thanks to his limited looks. We're hoping his pending Elite Skin (possibly Tidal Spear) will be released soon so we can finally test it on the battlefield.
Khaleed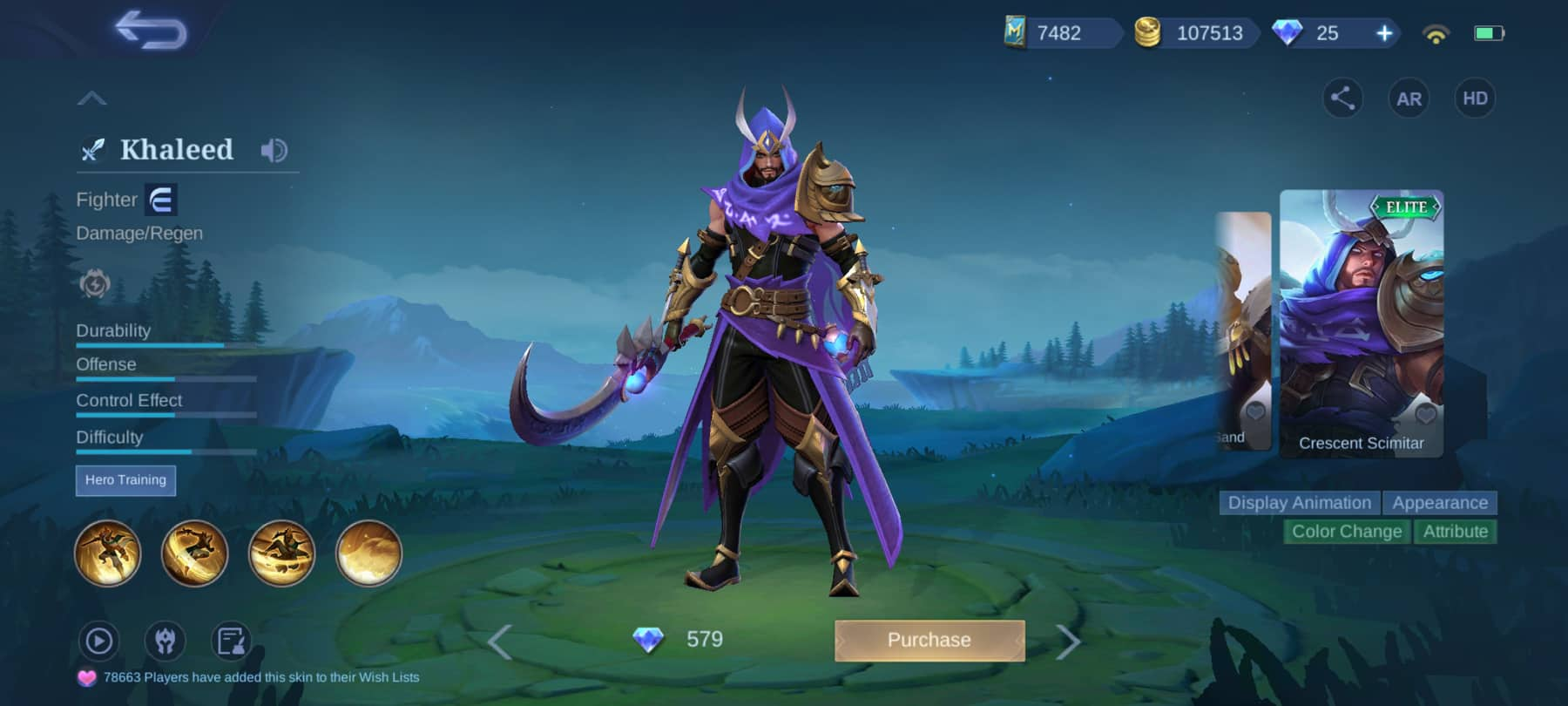 What happened to the mighty Khaleed? Not only is he missing in the Meta, but his cosmetic closet also needs an update. The fighter from the sands debuted in the Land of Dawn in 2020 and, since then, only has two skins to his name. There's not even a chatter of a possible new skin coming anytime soon, but we're keeping our fingers crossed.
Carmilla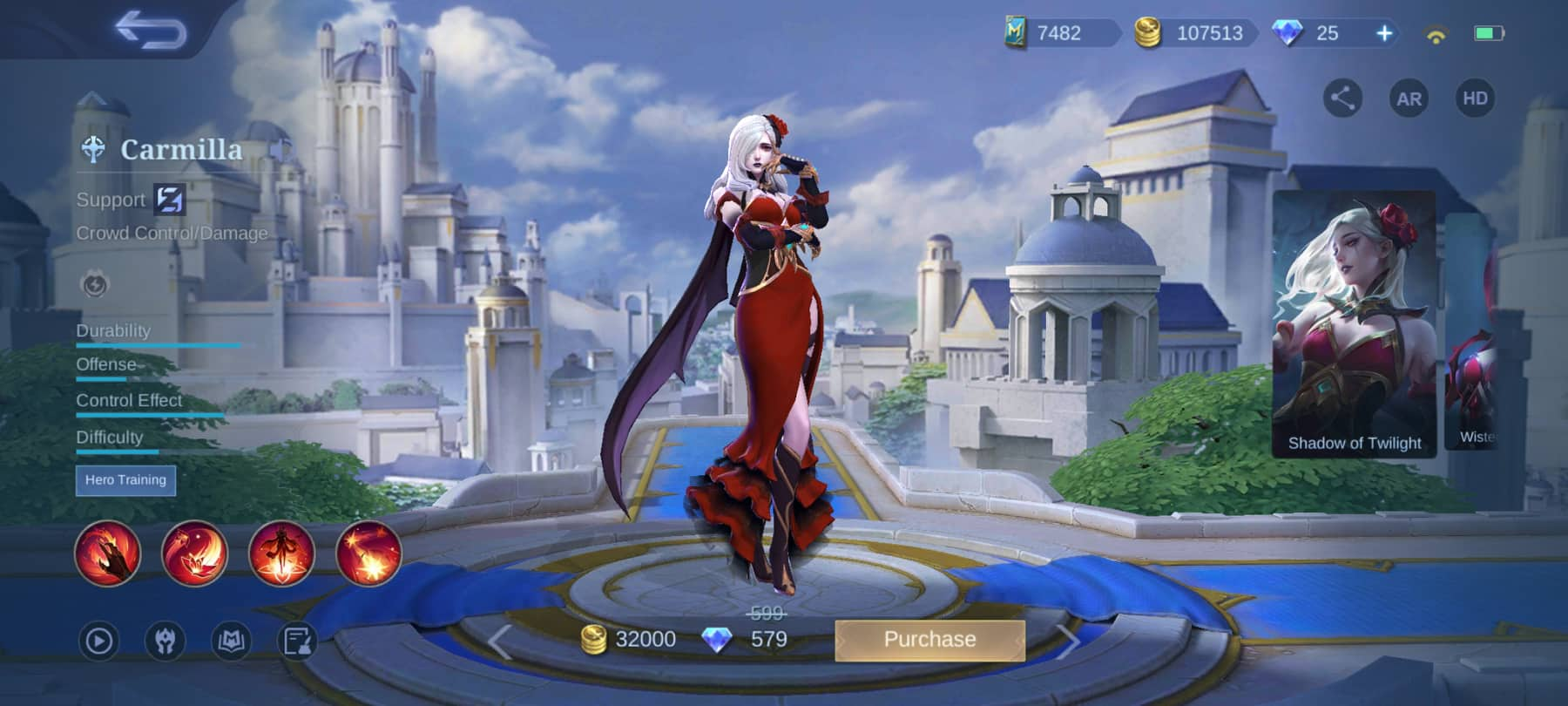 It's interesting that Carmilla the Shadow of Twilight has been slightly overshadowed by her beloved partner Cecilion in the new skin department. This support hero has three skins, while her mage partner has collected four. We're curious what 'couple's skin' will come out next to celebrate these Blood Demon lovers.
Hanzo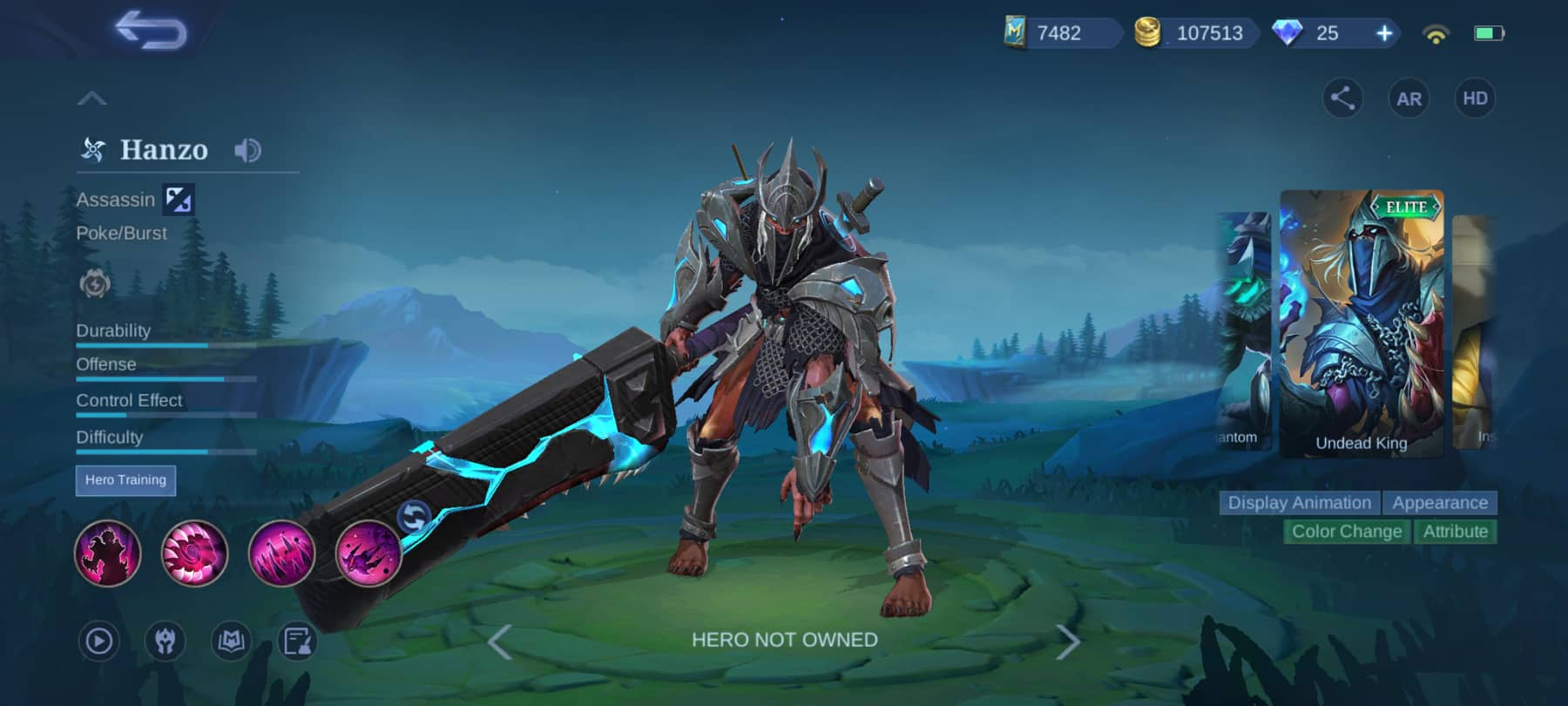 For an assassin as formidable and eerie as Hanzo, we're pretty surprised he only has three skins in his collection. If you read about this Akuma Ninja and are familiar with his otherworldly skills, you'll also want to have him gifted with a new look. A hero who uses Ninjutsu to devour units and Kinjutsu to charge at enemies to their deaths, we see many possibilities for a Hanzo skin.
Faramis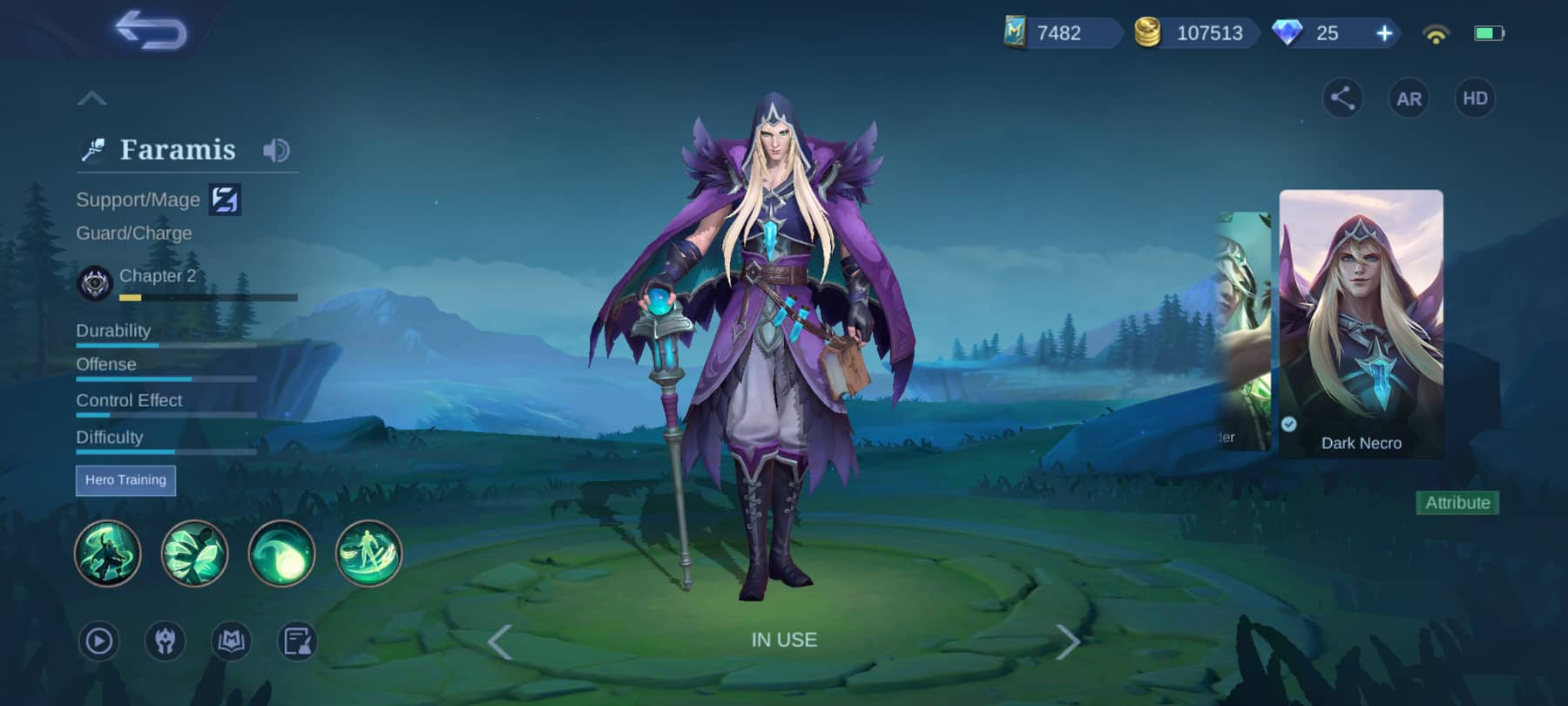 Since his introduction in 2019, Faramis has not yet received a new skin. Imagine three whole years with just his measly basic skin? Die-hard Faramis fans have actively campaigned for this hybrid support/mage to have a new look. And with the recent hero revamp, things are looking more promising for the Soul Binder. Apart from his new skills and title, a new skin will finally complete the redemption tour for Faramis.
Who do you think is the most-deserving hero to have new skin in Mobile Legends? Let us know in the comments section below.
Don't forget to top up Mobile Legends Diamonds only at Codashop. We guarantee faster and more convenient top-ups to enjoy a hassle-free gaming experience.