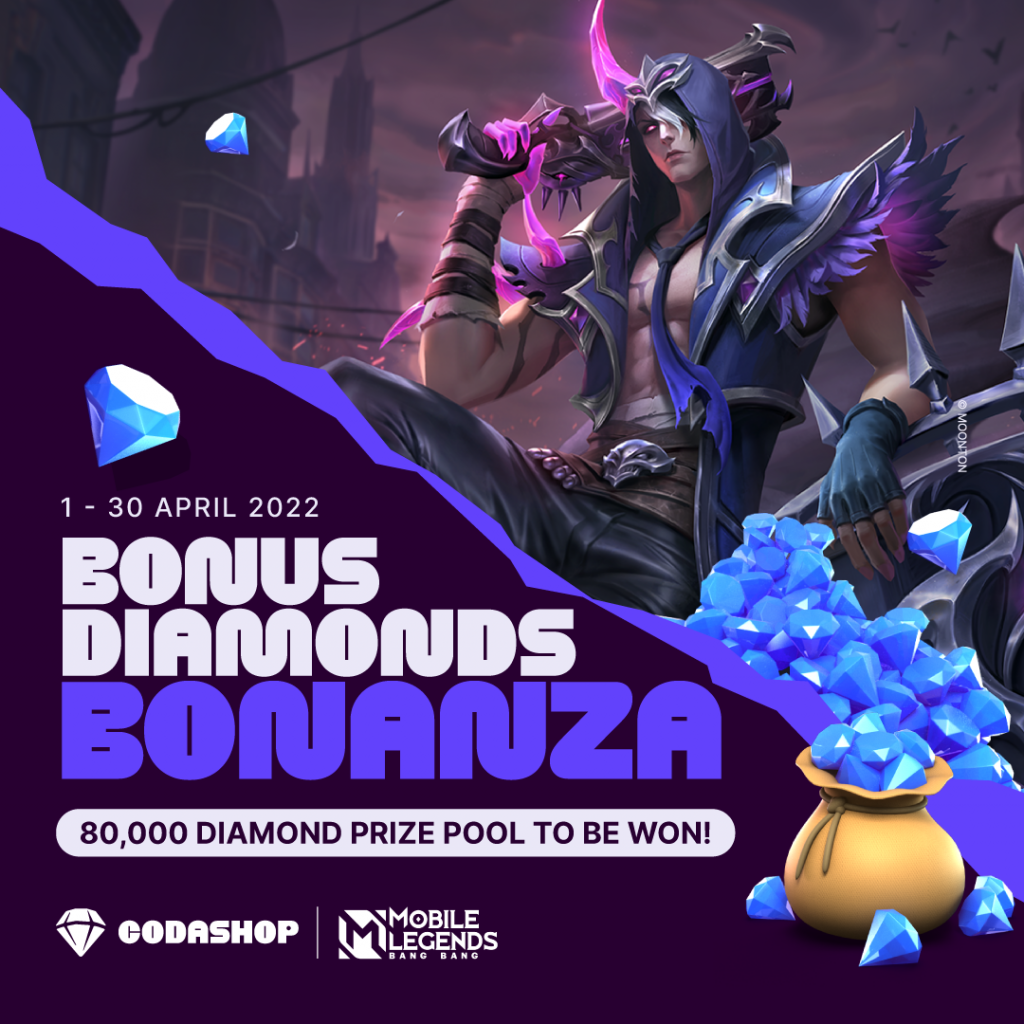 Dear Codashoppers, stand to win up to 80,000 diamond prize pool when you top up Mobile Legends diamonds on Codashop in the month of April!
1/ TOP SPENDER PRIZES
10x top spenders from 1 – 10 Apr will win 808 bonus diamonds (worth S$19.18)

10x top spenders from 11 – 20 Apr will win 1,215 bonus diamonds (worth S$28.77)

10x top spenders from 21 – 30 Apr will win 2,035 bonus diamonds (worth S$47.94)
2/ WIN BACK YOUR ORDER
Top up diamonds on Codashop

5x users stand a chance to win back their order basket

To win, simply be the 50th and subsequent trxn (50th, 100th, 150th, 200th..)

Capped at S$300 per user only
3/ GRABPAY EXCLUSIVE
5x top spenders win up to 4,000 diamonds (worth S$95.89)

Top Up Promo Terms and Conditions
Promo period is Apr 1 – 30, 2022.
This promo is open to all Mobile Legends players in Singapore only.
To join:

Purchase diamonds on Codashop, no minimum spend required
Enter a valid email address upon purchase

Announcement will be made within 14 days from the draw date.

Winners will be contacted via email the same day as the announcement. The winner must reply and confirm his/her details to claim the prize. Prizes will be sent to the confirmed address within 30 working days after getting the confirmation.
Winners must redeem their prizes within 60 days from announcement, otherwise the prize is forfeited.
Prizes are non-transferrable.
By participating, the winner agrees to cooperate with and participate in any advertising or publicity activities of Coda Payments relating to the draw. The winner agrees that Coda may publicize their names in such mode and manner as Coda considers fit. The winner's name may be published on Coda's website & social media channels.