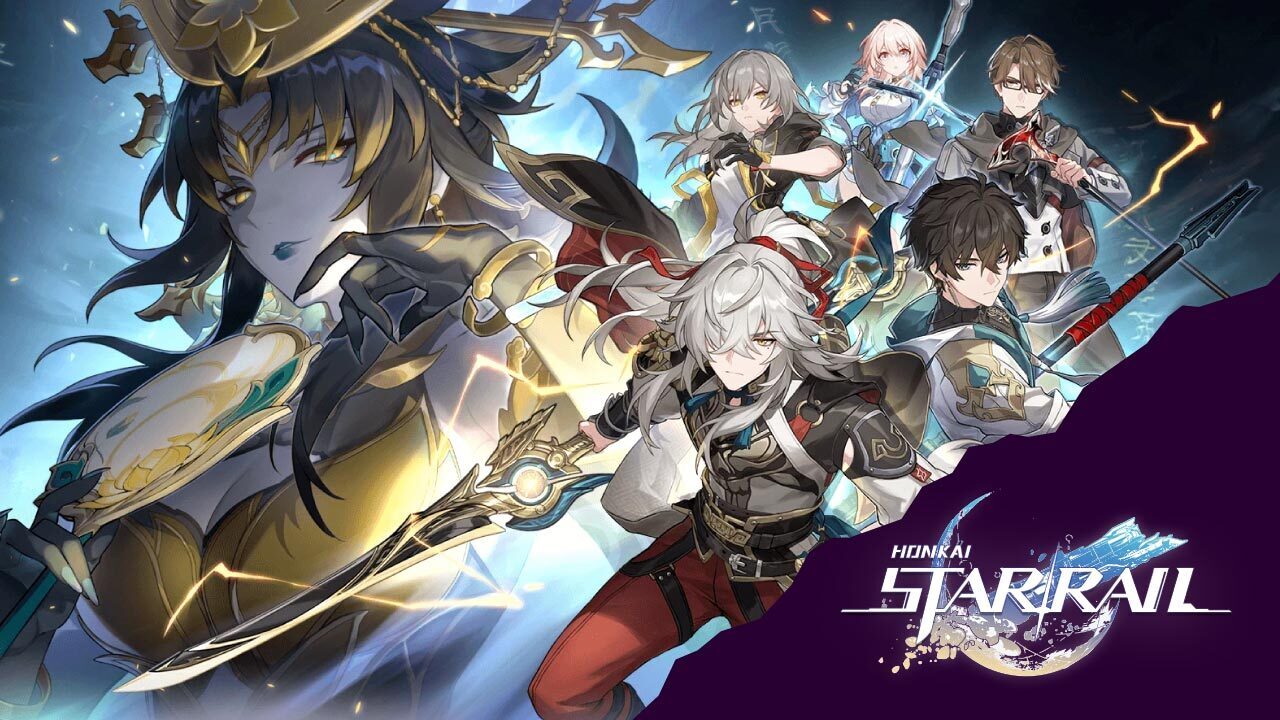 The much-anticipated arrival of Kafka and Blade in Honkai: Star Rail (HSR) is finally upon us, along with some amazing quality-of-life updates for gacha enjoyers and fans of HoYoverse games. A new leveling calculator, in particular, is quite a game-changing addition that will help a lot of players plan ahead for new characters they're about to build. Let's do a quick breakdown of what's been added for version 1.2 and the new tool that will help you get the most out of your gameplay.
What's New in HSR 1.2?
Last 1.1 update, we were given a new Nihility and Abundance 5-star character in the form of Silver Wolf and Luocha, respectively. We also had some of the most refreshing and unique events introduced, like the Everwinter City Museum Ledger of Curiosities. With 1.2, there's also a lot to look forward to, such as: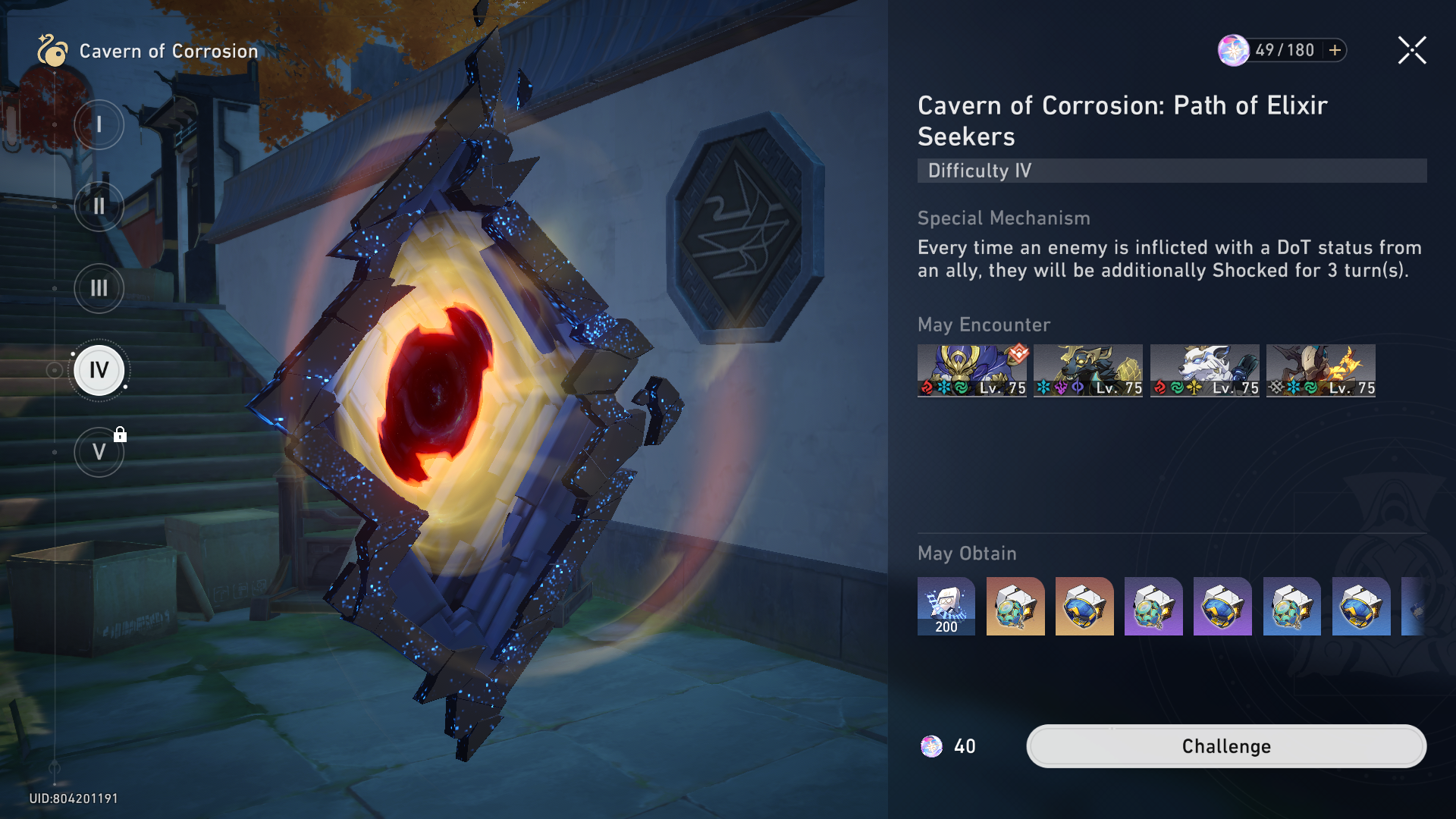 New Bosses to Fight – We have not one but two new bosses to fight with the new update. Echo of War: Immortal Divine Seed is the new weekly boss added that drops new Trace upgrade materials for Blade and Kafka. There's also a new Stagnant Shadow boss that drops Ascension materials for characters like Blade, Jing Yuan, and Tingyun. Make sure to save some Trailblaze Power if you want to fight these bosses to level up your characters.
New Characters – The much-awaited arrival of Kafka is finally confirmed, along with the introduction of the mysterious and intimidating Blade. We also get their corresponding signature Light Cones that will complete their build and unleash their full potential. Blade's banner is currently up and will run from July 19 – August 9. Phase 2, which is Kafka's banner, will run from August 9 all the way to the end of the month. As a bonus, we also get Yukong for free. She's a 4-star Harmony character who is praised by many players as a good 4-star alternative to Bronya, which is currently the best Harmony character in the game.
The Story Continues – We finally get a new chapter in the main storyline currently set in the Xianzhou Luofu. After the encounter with Kafka, Fu Xuan, and the Astral Express crew, things seem to escalate in the Luofu as the members of the Disciples of Sanctus Medicus finally make their move and show their hand. What will happen to the Luofu and its citizens? Version 1.2 continues the story and takes players on a thrilling journey to uncover the truth behind the Disciples of Sanctus Medicus and their motives.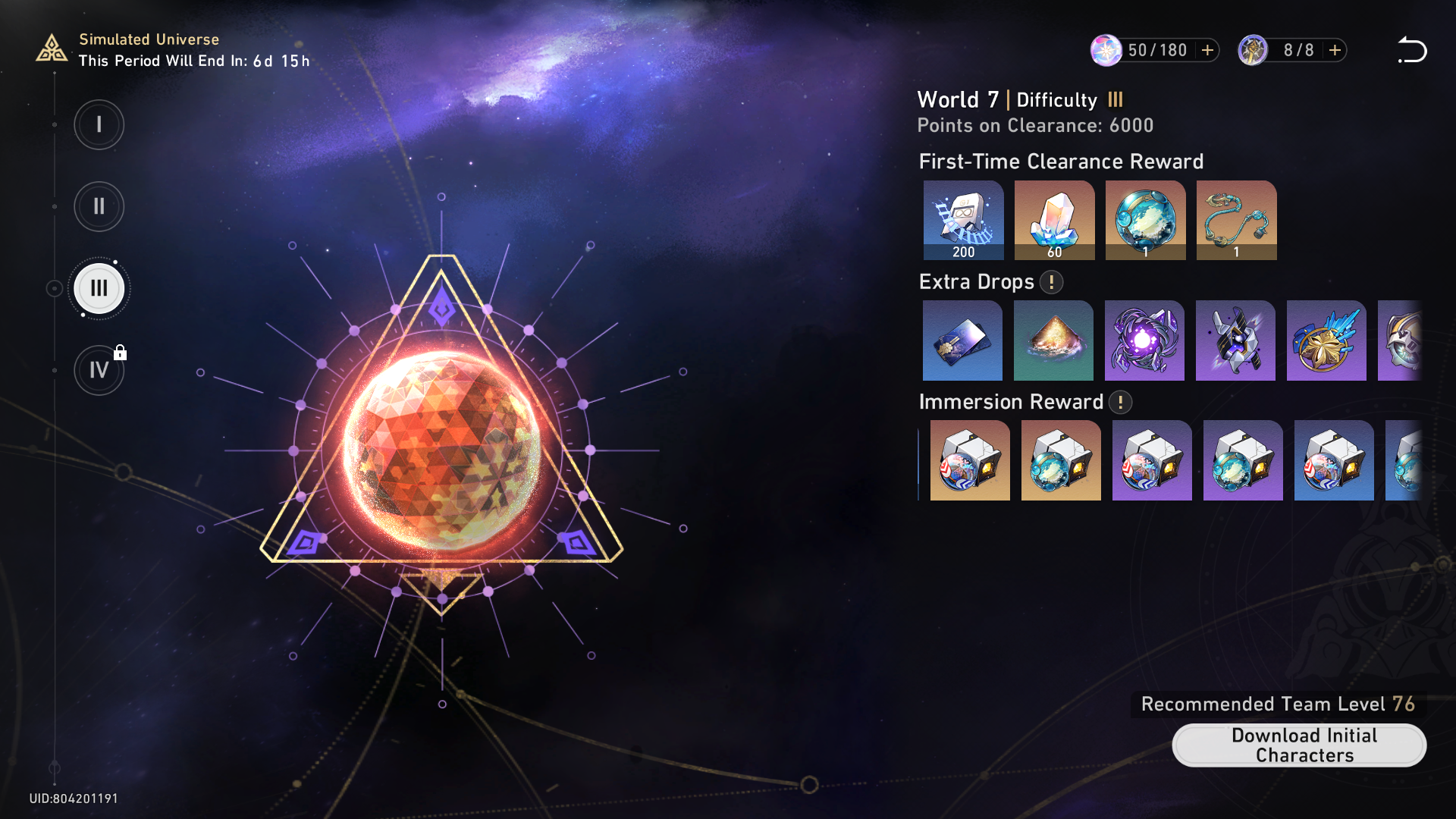 Updated Game Modes – If you've completed the Simulated Universe and defeated all the worlds in all the available difficulties, then you're in for a treat as Version 1.2 brings us a new level for this game mode. World 7 brings us a new set of bosses and challenges for Simulated Universe as well as more rewards. Forgotten Hall also has 15 new stages themed around the Xianzhou Luofu. This means more Stellar Jades to farm for your account! This is also where you get Yukong for free by completing the first stage in the Forgotten Hall.
New Relic Sets and Planar Ornaments – With the new Simulated Universe stage comes new Planar Ornament rewards. You can get Rutilant Arena and Broken Keel by completing and farming World 7. As for the new Relics, there's a new Cavern of Corrosion that drops the Longevous Disciple, and Messenger Traversing Hackerspace Relic sets. The first set is a more HP-focused set perfect for characters like Blade and Natasha. On the other hand, the second Relic set is a more SPD-focused set designed for Hunt and Harmony characters.
New Leveling Calculator Tool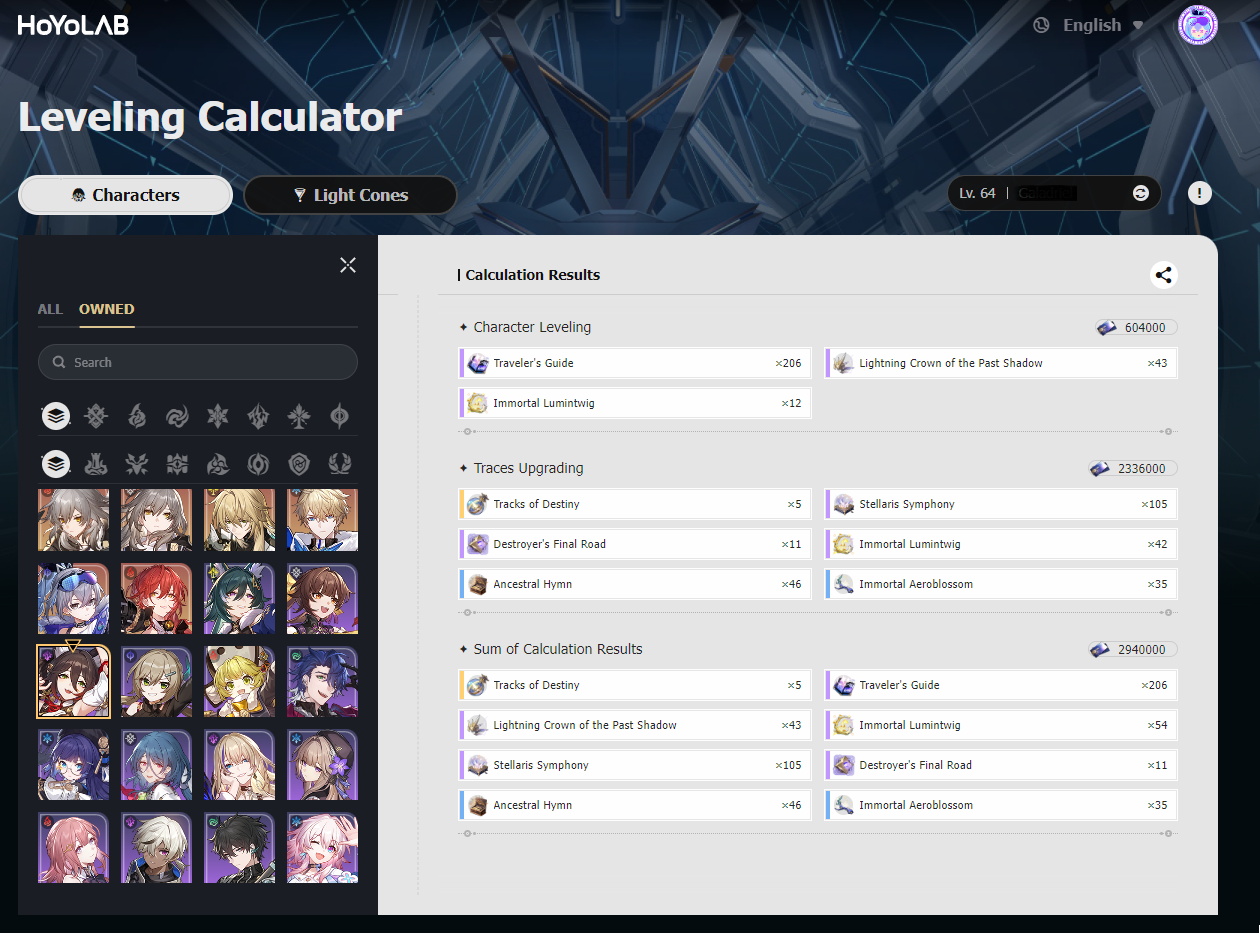 Perhaps one of the best additions in this update is a new Leveling Calculator that players can use to determine how much resources they need to fully max out their characters. Now, this isn't a tool you can access in-game but through the HoYoverse companion app called HoYoLAB. This is a gaming community and companion app combined into one where you can connect your HoYoverse account and access various features such as news, forums, events, and even your Daily Check-Ins.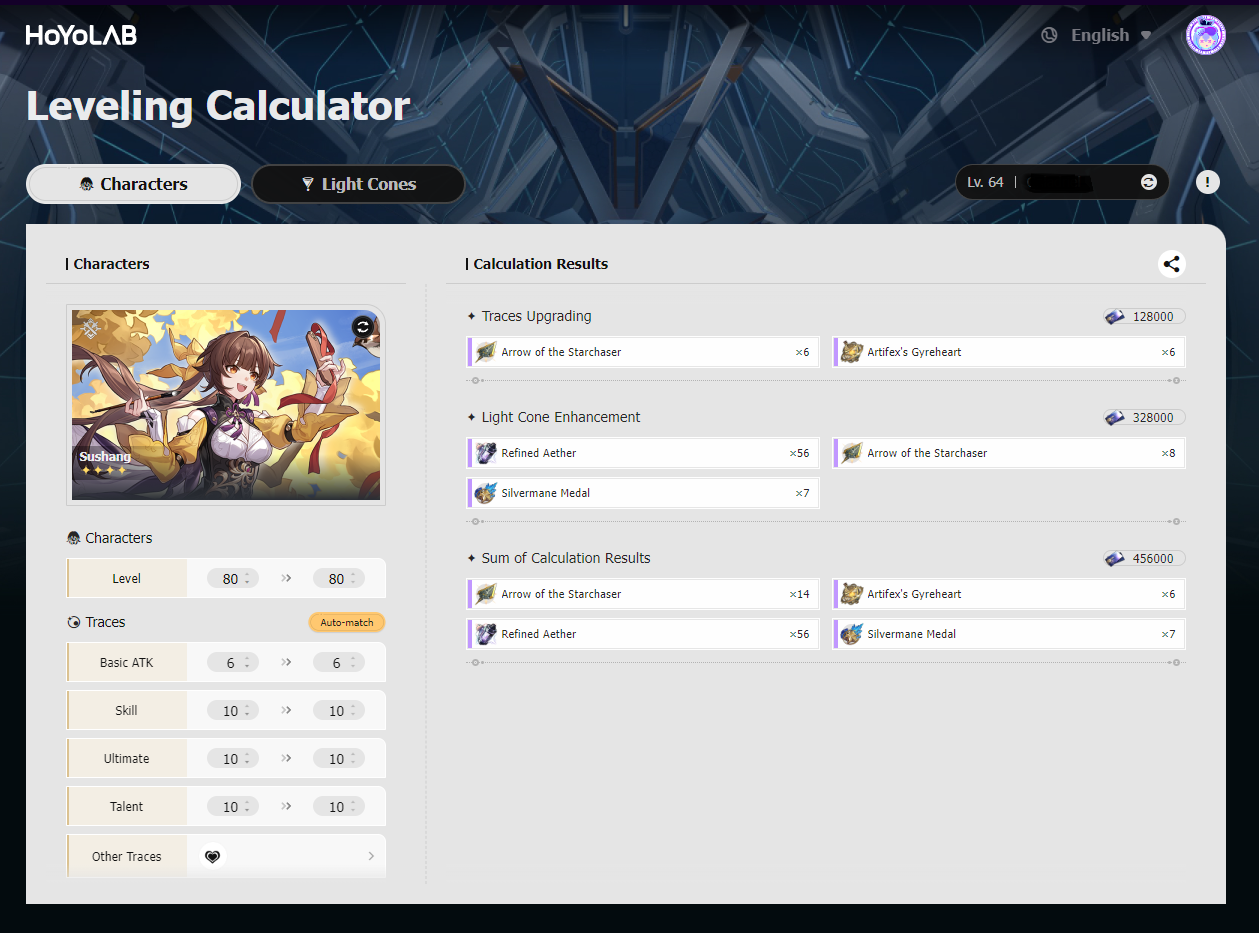 The Leveling Calculator is a new feature added in conjunction with the Version 1.2 update that shows how much materials and credits you need to max out your characters. Since you'll be connecting your HoYoverse account, the tool will automatically scan the current roster of characters and Light Cones you have on your HoYoverse account, giving you an accurate calculation of the resources needed for each character. This tool can be extremely helpful for players who want to efficiently allocate their resources and plan their character progression.
How to Access the Leveling Calculator in HoYoLAB
There are two ways to access the Leveling Calculator in HoYoLAB. You can either access it through your browser or the official HoYoLAB from the Apple App Store or the Google Play Store.
To access the Leveling Calculator on your browser:
Visit the

HoYoLAB home page

and log in to the HoYoverse account you use when playing Honkai: Star Rail.

Hover over Interest Groups located on the upper right portion of the home page.

Click Honkai: Star Rail.

You'll find the Leveling Calculator in the Tools section on the right.
To access the Leveling Calculator using the HoYoLAB app: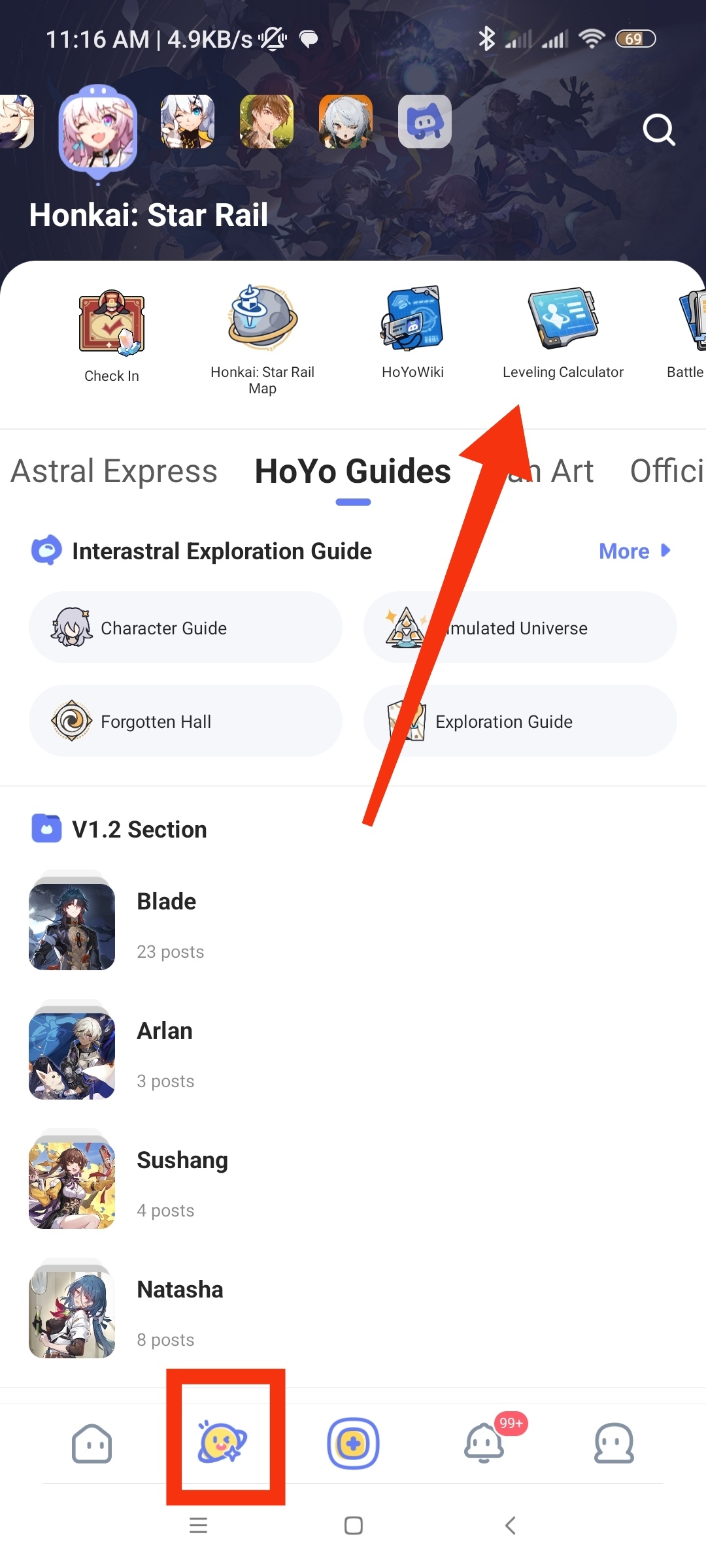 Download the app from the Apple App Store or the Google Play Store

Log in to the HoYoverse account you use when playing Honkai: Star Rail.

Tap the second icon at the bottom of the interface.

You'll find the Leveling Calculator at the top of the page, along with all the other HoYoLAB tools.
Why the Leveling Calculator is a Game-Changer for HSR Players
Gacha games like Honkai: Star Rail often require players to invest a significant amount of time and resources into leveling up their characters. This can be a daunting task, especially for players who are trying to maximize their character's potential. The Leveling Calculator provides a much-needed solution to this problem by giving players a clear understanding of what resources they need to fully upgrade their characters.
By using the Leveling Calculator, players can easily determine how many materials and credits they need to level up their characters. This allows them to plan their resource allocation more efficiently, ensuring that they are not wasting any valuable resources. Players can also prioritize their character progression based on the resources they have available, helping them make informed decisions about which characters to focus on.
Furthermore, the Leveling Calculator is a time-saving tool. Instead of manually calculating the resources needed for each character, players can simply input their HoYoverse account information and let the tool do the work for them. This not only saves time but also reduces the risk of human error in calculations.
The HoYoverse team never seems to fail in providing helpful tools for their players. The Leveling Calculator is another example of their dedication to creating a positive gaming experience. Whether you're a casual player or a seasoned pro, the Leveling Calculator is a valuable asset that can greatly improve your gaming experience in Honkai: Star Rail.
Complete your Honkai: Star Rail gaming experience by topping up your Honkai: Star Rail account through Codashop. Expect a hassle-free and convenient top-up process with various payment options available.