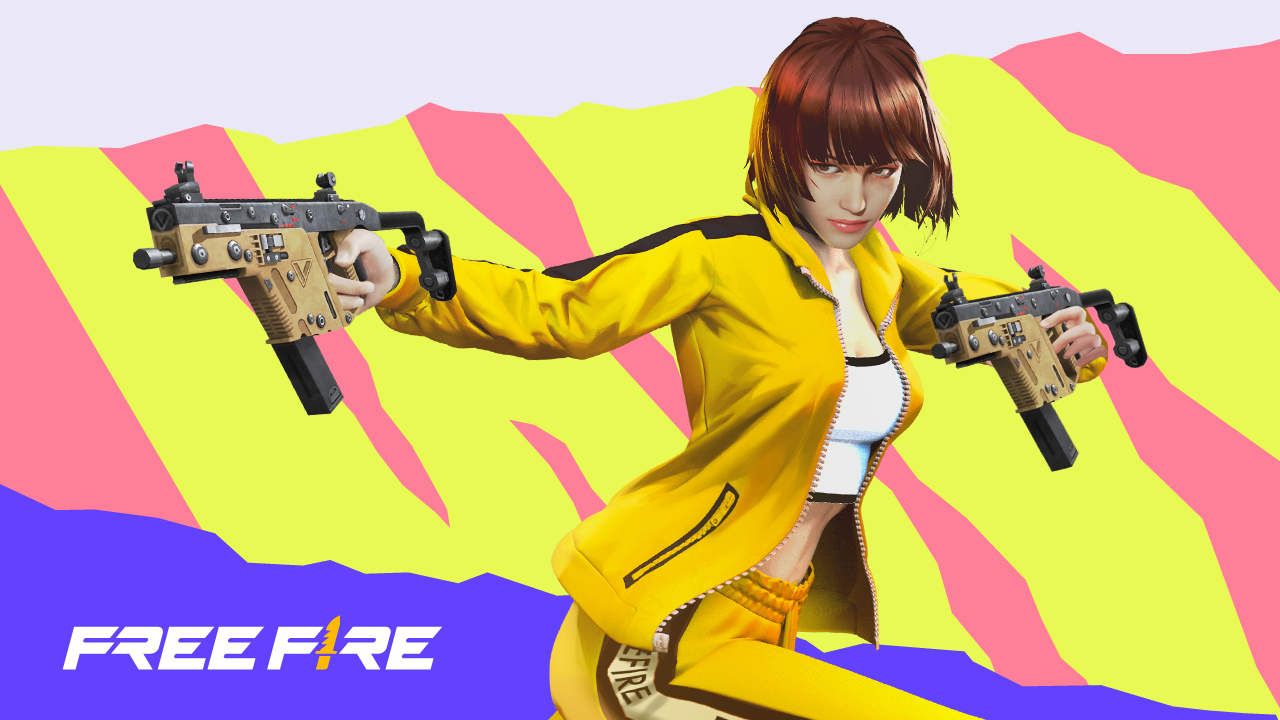 With the rise of battle royale games, Garena did not let their creativity come to waste. A lot of these games are almost similar to each other; however, many differences still make one cut through the noise. If you're new to Free Fire, here's our handy guide to help you start in the right direction and snag that booyah.
What is Free Fire (FF)?
Free Fire is a battle royale game dubbed 'Garena's brainchild' and was the most downloaded mobile game in 2019. Its straightforward mechanics make it easy for beginners to understand the game's objective. Compared to other battle royale games, Free Fire characters have special abilities that enable them to do more during the game. 
About Free Fire Diamonds
Free Fire Diamond is an in-game premium currency that lets players purchase various items and cosmetics. Cosmetics allow you to show off your prowess during matches. They may be fancy character outfits, vehicle and weapon skins, and other customizable items. Diamonds can also be used to participate in draw events like Luck Royale.
How to get Diamonds?
You may earn Free Fire Diamonds for free, but it will not be easy and not as much. It is usually limited in events as well. Getting Diamonds is ideally purchased outright from the in-game shop. Here are some ways to get Diamonds:
Purchase them.

The quickest and easiest way to get diamonds is to purchase them directly from the in-game shop.

There are different price denominations available.

You can also top up your Free Fire Diamonds on Codashop. You can also top up your characters with Coda Shop.

Get a membership.

There are two available membership options for you to choose from that will provide you with diamonds upfront, daily diamonds, and other rewards. The Weekly membership provides 420 diamonds in total, while the Monthly membership gives you 1,900 diamonds

.

If you purchase the two options simultaneously, you will be given an S-VIP Badge and double the diamonds.  
Level-up Pass.

You can get 1600 diamonds every time you increase your level to 30. You can only purchase a Level-up Pass once per account. 
How to Play Free Fire?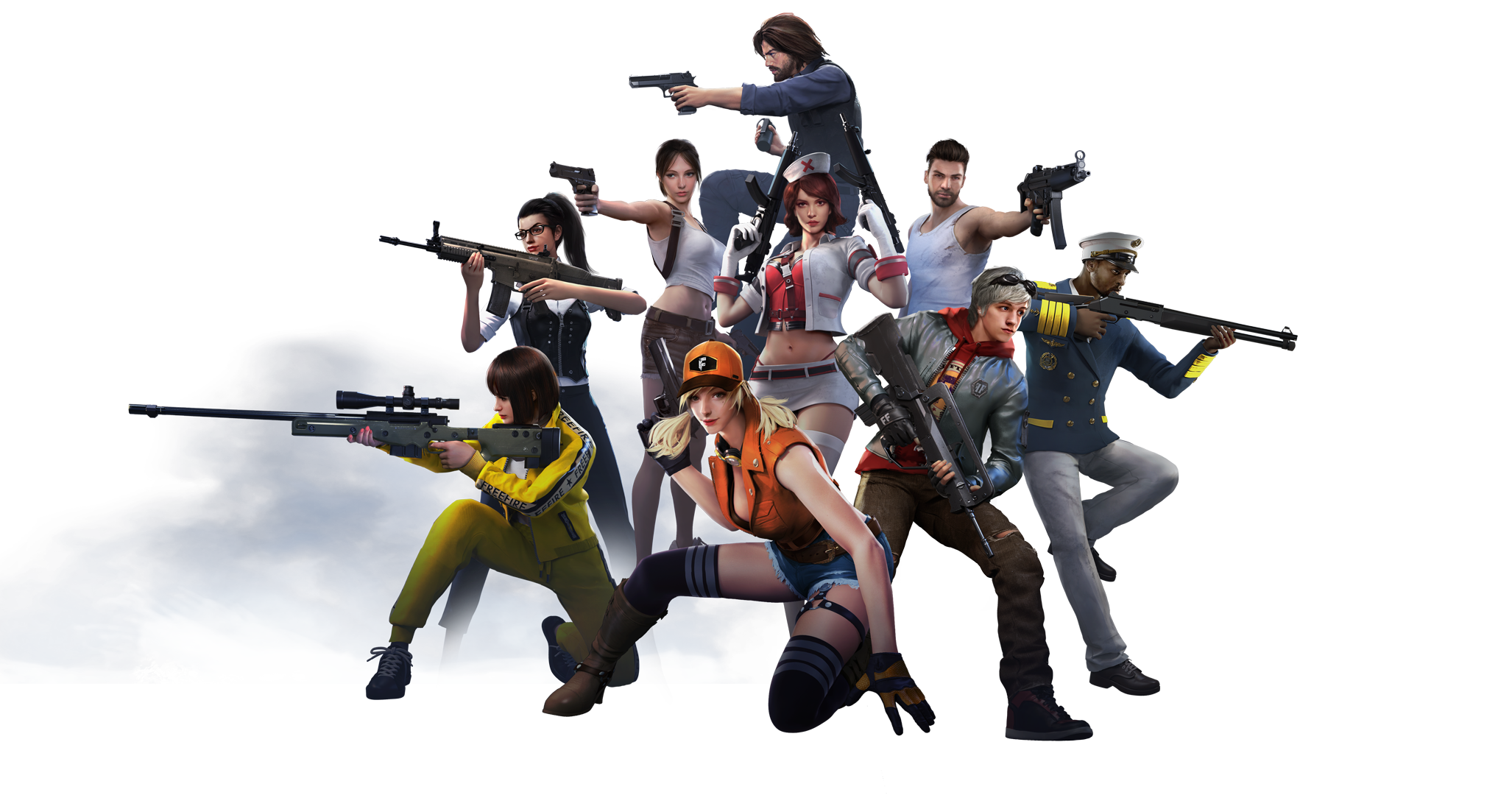 Like other battle royale games, there will be a landing phase, looting phase, clashes, and securing your place in the safe zone in Free Fire. Some teams will enable you to have a strategic plan to dominate the game and win. 
Use high grounds as an advantage. It is still best to keep your position within the safe zone while maintaining a good radar and avoiding blind spots that your opponents might take advantage of. 
When your aim turns red, it turns red for a reason. It signifies that you should take the shot to kill the opponent. Although you can still fire your weapon without waiting for it turns red, it is just a guide, especially for beginners when to fire your ammo. 
The safe zone shrinks from time to time, so you should check the map if you are within the radar of the safe zone. There is a limited window for you to get inside, or you'll die when caught outside the circle. Free Fire is a battle royale game, so the last person to survive wins. 
Terms You Need to Know
Safe Zone –

It shrinks from time to time. Not getting into it between window time can cause death.

Loot –

Scavenging items and supplies that will sustain you throughout the game.

Camper –

A player who hides silently and waits for opponents. 

Airdrop –

These supply boxes fall from the sky. It can be seen with a parachute during its landing. 

Rusher –

A player who rushes into a fight right after the landing phase, taking advantage of unarmed players.

High Grounds –

Places with better leverage from other areas, making it easier for you to see and target opponents. 
How to Level Up Your Game: Tips for Beginners
Kill opponents.

The better you kill opponents and the more kills you have, the higher EXP you'll have to level up after the game. 

Take high grounds.

Secure a good spot on high grounds as it gives you leverage and an advantage during gunfights. 
Engage in safe zones.

Being passive during the early game may be fine. Still, the smaller the safe zone gets, the more you should engage as players are already restricted in a particular place – making it easier to kill opponents and opponents to kill you.
Loot and secure items.

Good items will let you take down opponents more effectively and help you survive longer into the late game.
Coordinate with your team.

The best tactic is team coordination. Five is better than one. No matter how good you may be, winning will be challenging if many opponents surround you. 
Frequently Asked Questions about Free Fire?
How do You Practice in Free Fire? 
They said practice makes perfect, but it's more of practice making improvements paving the way for a better gamer version of yourself. There are a lot of ways to practice in Free Fire. One is the shooting range, which allows you to shoot fake enemies. It trains you to shoot moving opponents during an actual game. 
The next combat zone allows you to test your abilities with endless mayhem with others that comes in and out to practice. Lastly, a casual battle royale enables you to practice with bot opponents. This helps you strengthen your awareness on the battlefield, especially where your opponents are, or even monitor your health. 
How do You Get a Headshot in Free Fire? 
We want the best aim, with the most number of kills. Battle royale games on mobile phones usually have an aim assist that locks the target to help you aim moving opponents. Read more about headshot settings that you can use to your advantage in this post.
Don't forget to top up Free Fire only at Codashop. It's safer, faster, and more convenient, with plenty of payment options available.