Roblox is a free-to-play online game platform and creation tool that showcases innovative games and irresistible gameplays. Given its platform, there are literally thousands of games to choose from and for those looking just to hop in and play, the choices are daunting. From countless shooter games, pet and life simulators, action-adventure, role-playing games (RPG), and even fighting games, Roblox has it all.
Despite the different games you can play in Roblox, there are some that truly stand out. From Anime-based beat-em-up, pet collection, horror, suspense, and casual platformers are usually big hits. In this article, we will look at the ten most exciting games played in Roblox for 2022.
Pet Simulator X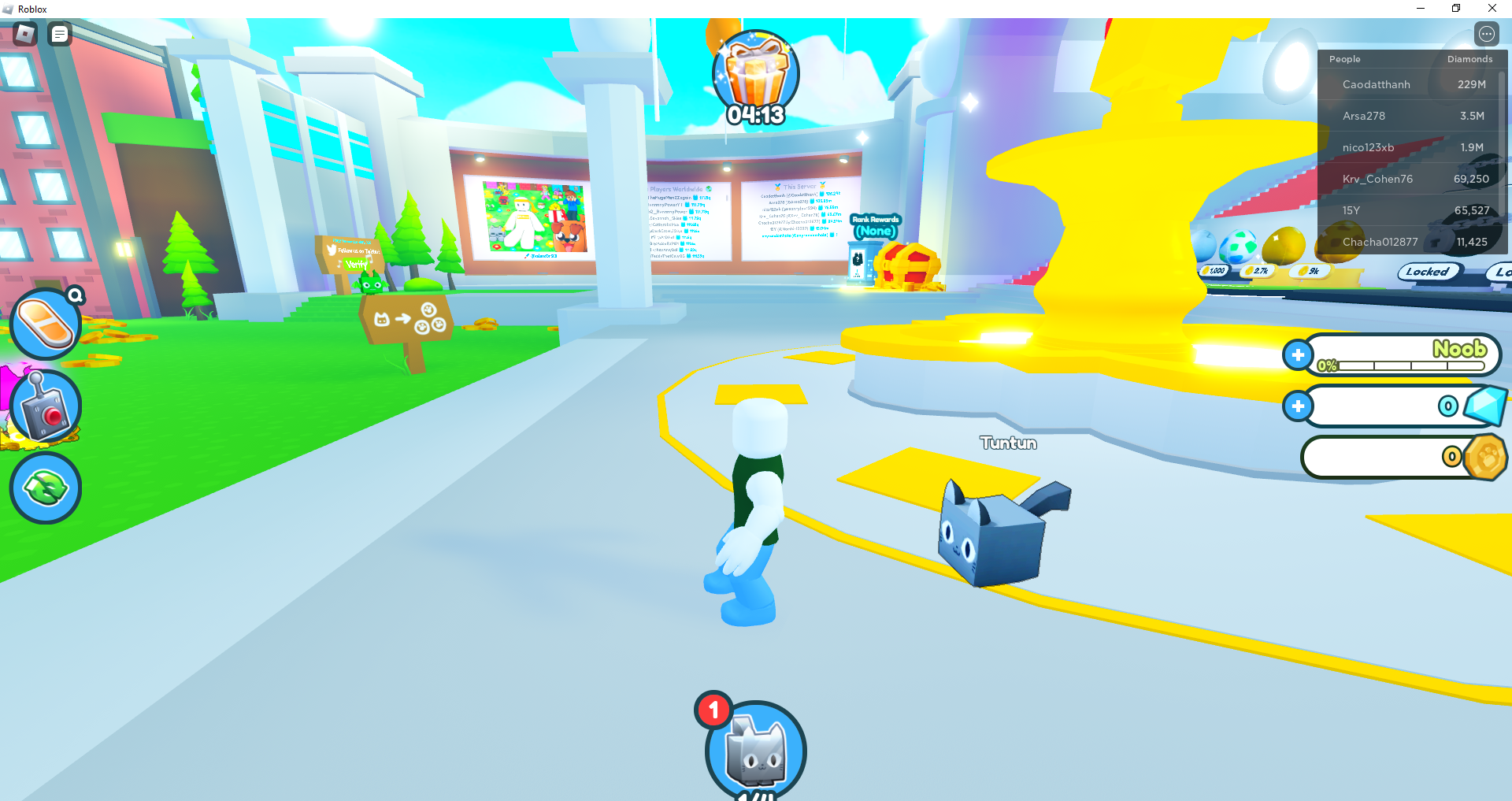 Inspired by collect-them-all games and pet simulations, Pet Simulator X simplifies the concept to its core gameplay: farming resources to purchase pets.
In this game, players start out with their chosen pet (mine is a cat) and progress from there through mining resources like coins and diamonds. As per usual, with games that require resource-mining, there are available paid and free upgrades in-game. For instance, you can purchase with Robux extra pets (available in 2 upgrade tiers: 8 and 15 pets), so you can mine resources faster since the default number of pets you can hold at once is limited to four. For free upgrades, these are the usual permanent attribute upgrades to the pets (strength; or how fast they can mine resources) and the player itself (movement speed and expanded item storage). I have spent hours playing this game, and I can see why it has a 92% approval rating and around 55,000 players.
Blox Fruits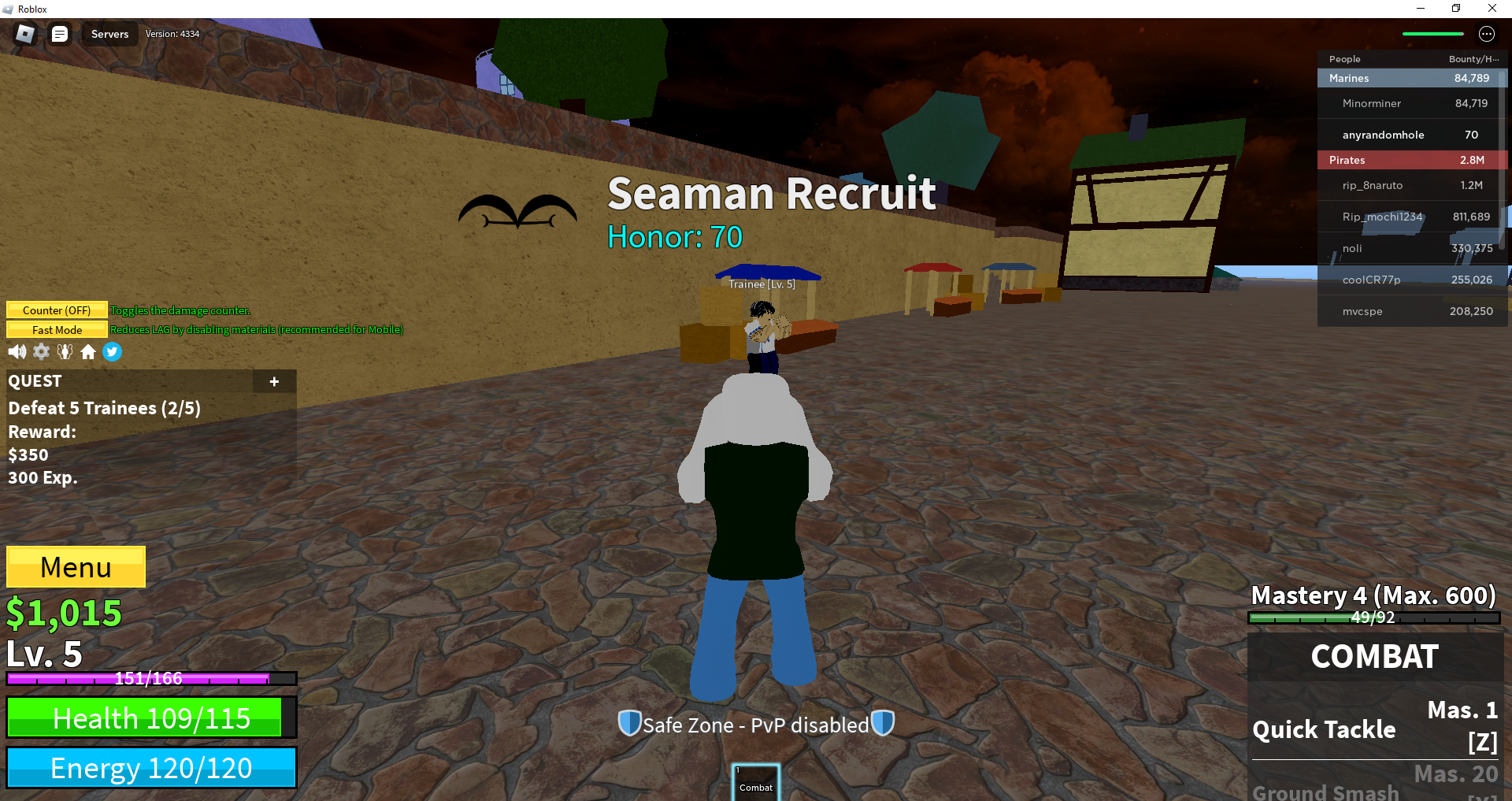 It is essentially an anime-inspired beat-em-up game where you control a character and choose either the Pirate side or the Marine side to gain honor and bounty. Grinding for powerups, weapons, and Blox Fruits that give different effects per fruit is the core gameplay. Player-versus-player duels are also the highlight of this game. A must-try.
Brookhaven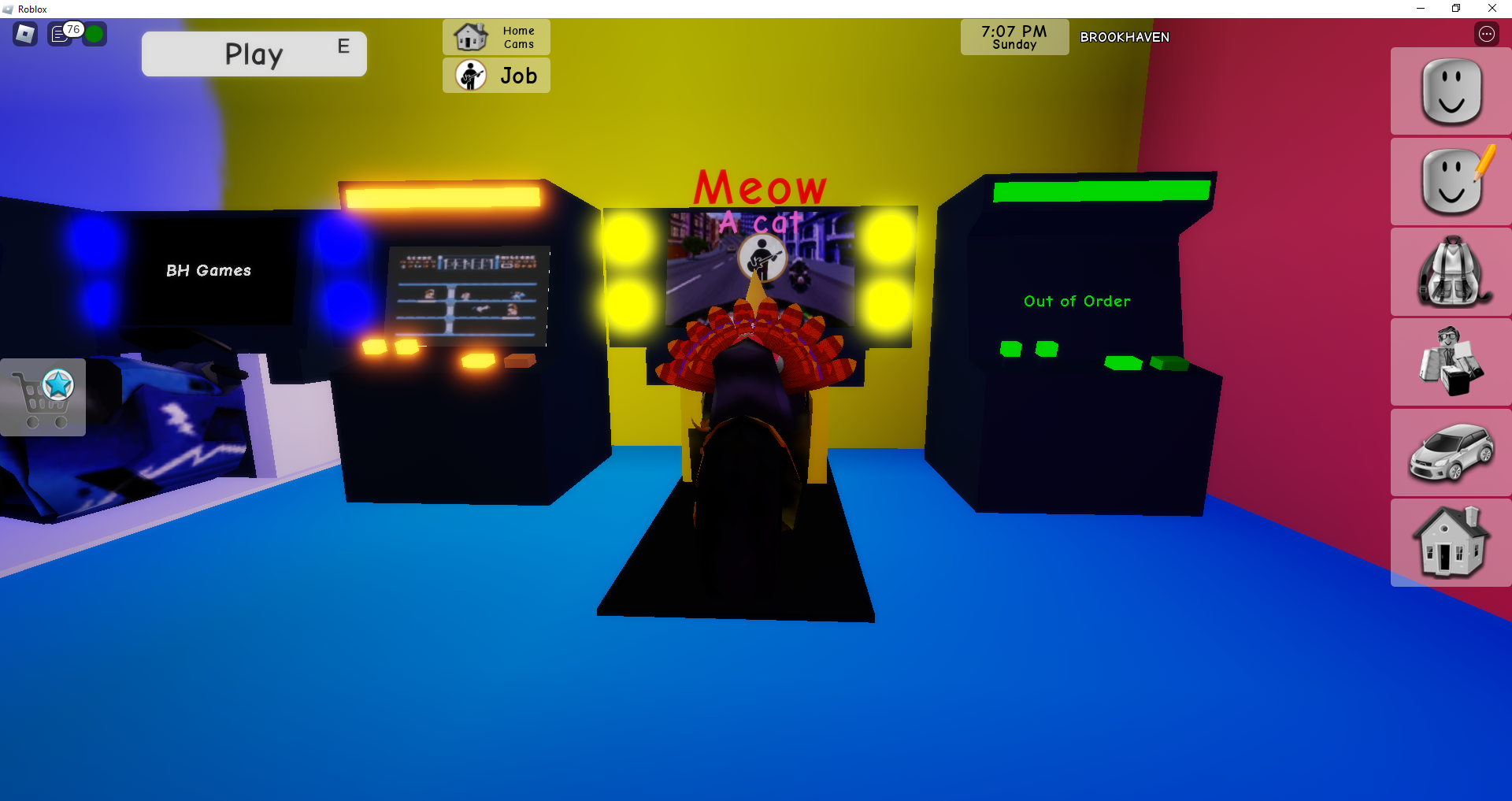 A life-simulation game with a very high ability to customize your avatar and interact with different players and elements in-game. Upon landing in Brookhaven, the first thing I did was to create an identity by giving my character a name ("Meow") and a title ("A cat"). Then, I chose what kind of profession my character does for a living and dressed him appropriately. Who knew a sweatshirt and a Cheetos-themed outfit would match my character's demeanor? Part of the fun in Brookhaven is how interactive each place is. You can go to the arcade and "play" games or thrash the nearby grocery. You can also take on various jobs and generally chill with other players. The fun never stops in Brookhaven.
Welcome to Bloxburg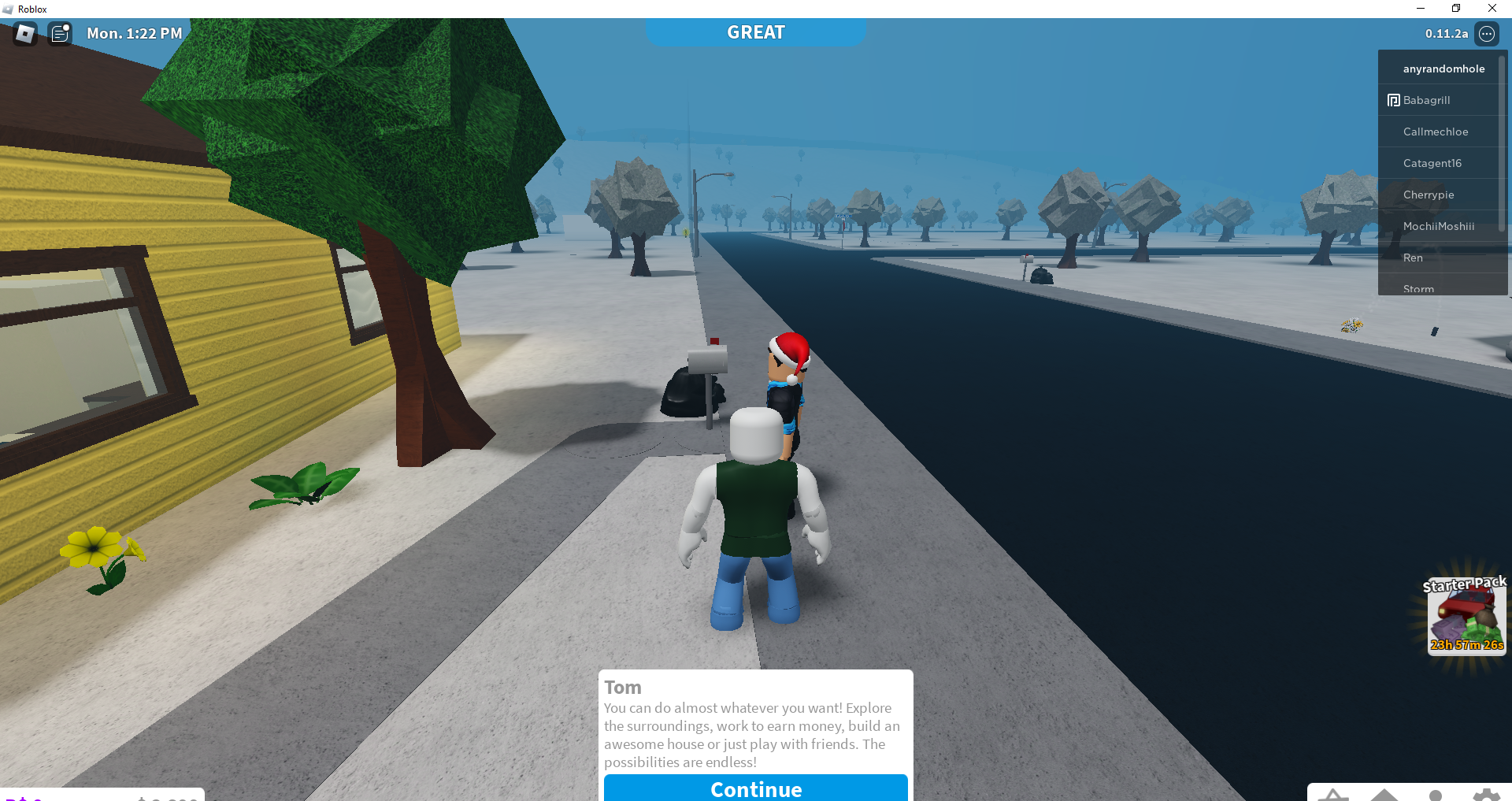 Another life simulation game similar to Brookhaven. The only difference is that this one costs 25 Robux. But, this game is cozier and introduces you to your house immediately after signing up – whereas Brookhaven puts you in the middle of the city – and have a little introductory chat with Tom, who will mention the basic things you can do in Bloxburg, like jobs and building your house. Since this is a paid game, expect very few players, but I guarantee it will have the same experience as Brookhaven.
Murder Mystery 2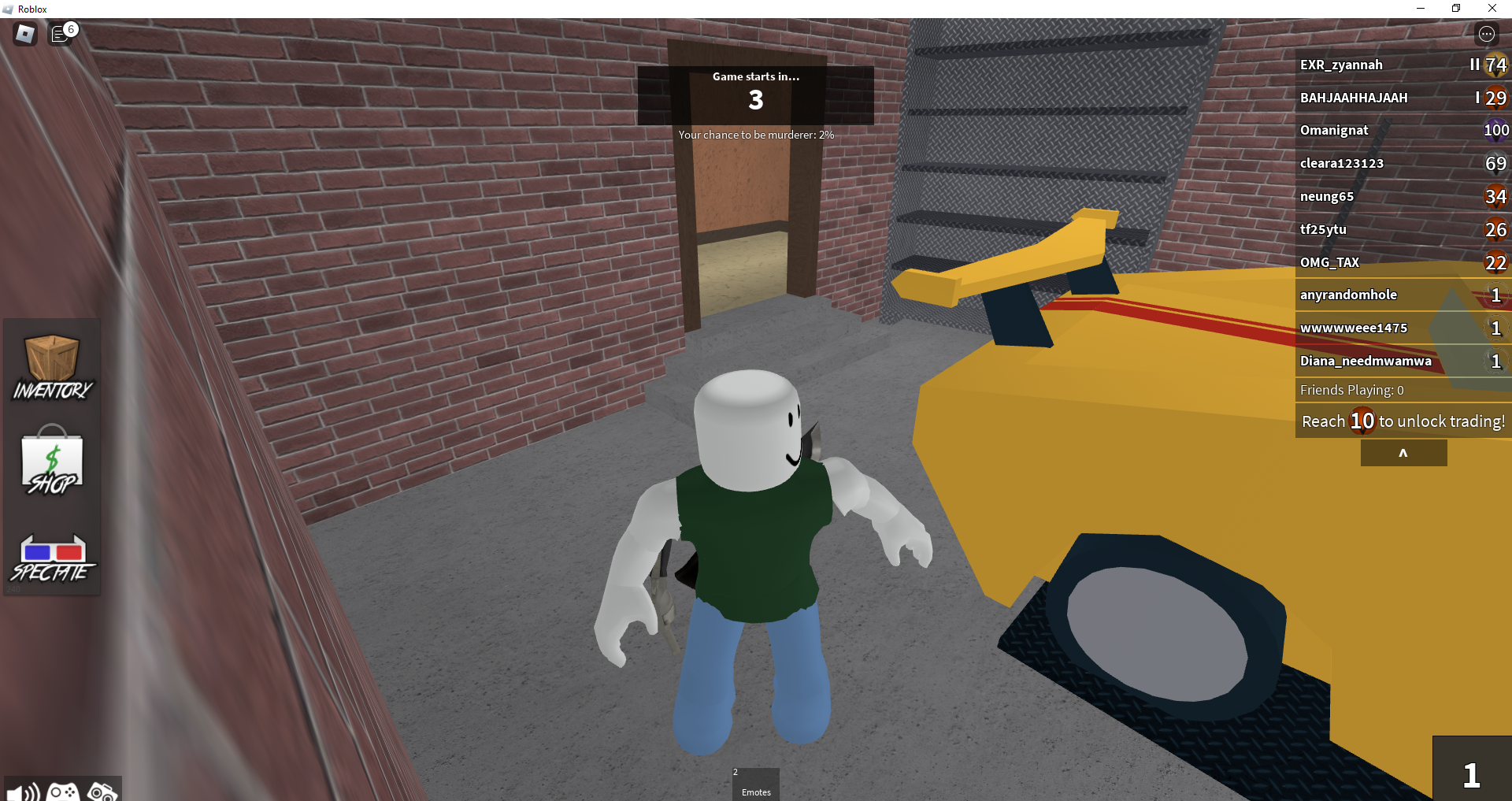 I am not a fan of mystery games, but Murder Mystery 2 simplifies this concept by getting you in action as soon as you're given your role (innocent, murderer, or sheriff). Sheriffs and murderers have and can use weapons. The sheriff's job is to deduce who the murderer is. The innocent bystanders are, well, unwilling victims of the murderer. As the round progresses, survival experience points are gained, and gold coins are scattered around the map to buy weapons. If you're a fan of mystery games, this is a really good game. 
Phantom Forces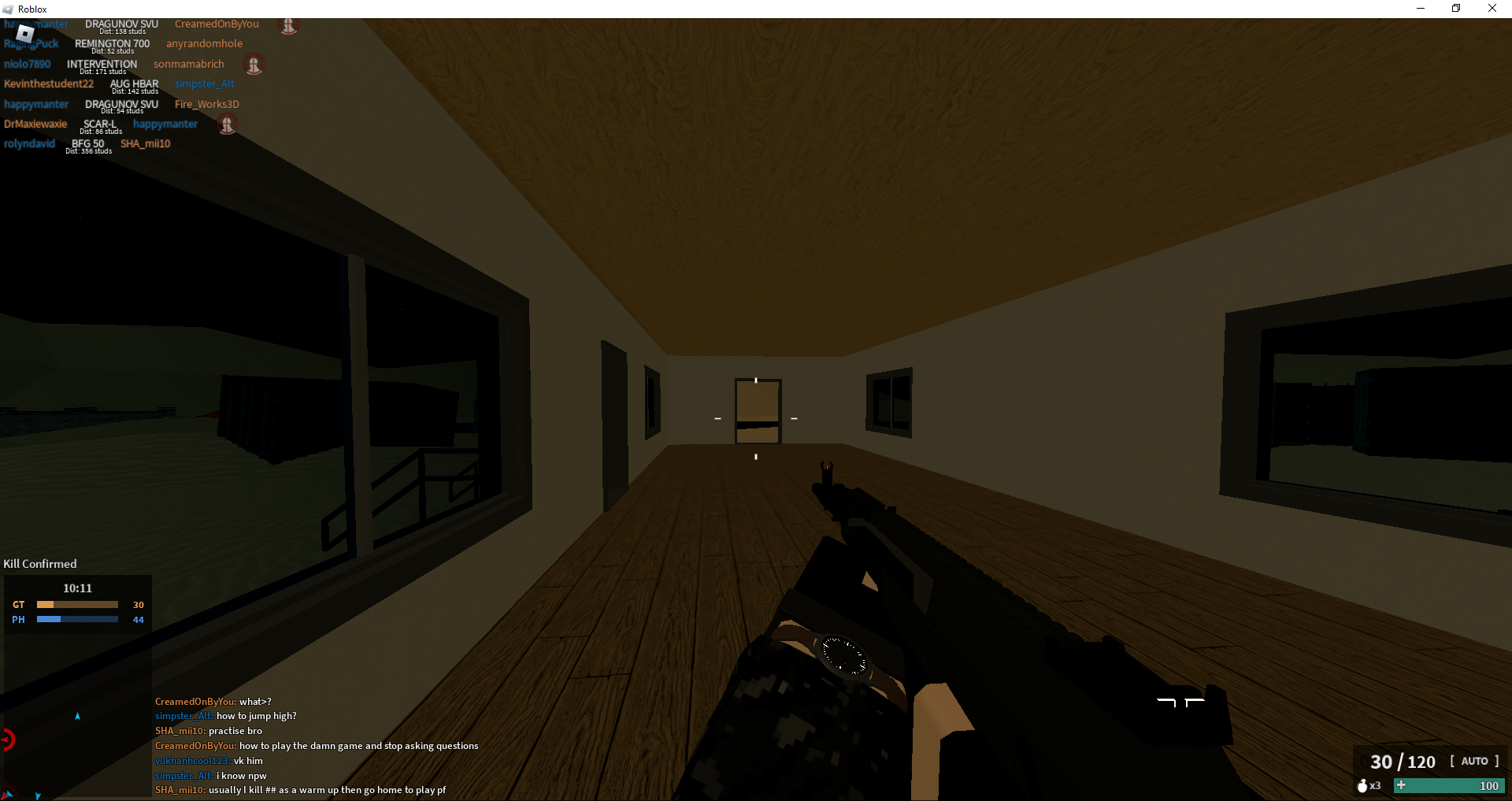 This is an interesting team deathmatch style of first-person shooter implemented in the Roblox platform. The only thing that hinders the experience is that every time you get eliminated, you go back to the main menu. But you can get back in the game by pressing "deploy." I still highly enjoy this game despite this.
Race Clicker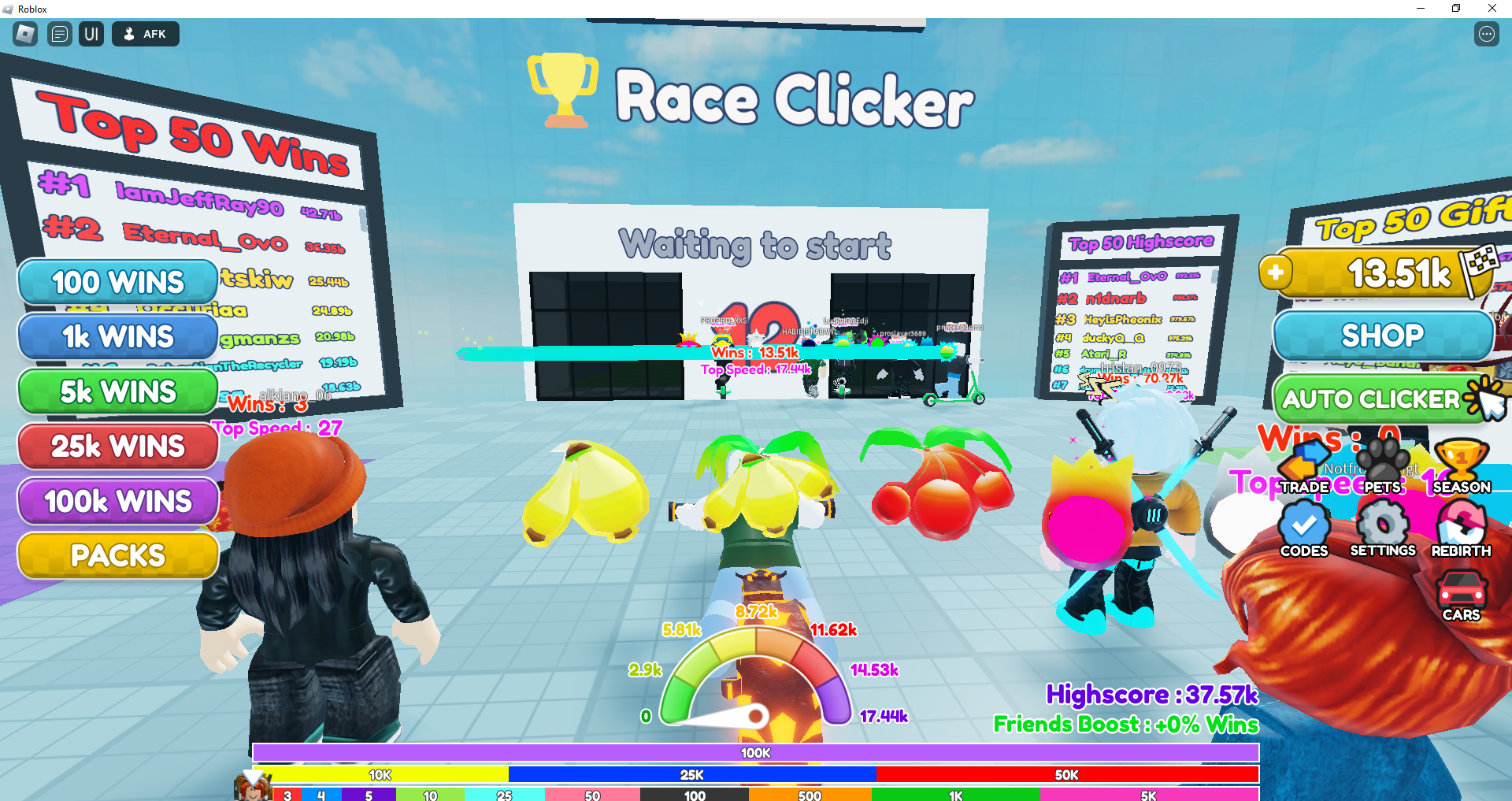 It's a racing game, but you must click the left mouse button to build up speed. It takes one element from Pet Simulator X through the egg system, where the pets in Race Clicker add to your top speed. Permanent upgrades in this game can be bought with Robux, like the Auto-Click (400 Robux), so you do not have to click the mouse button. This is a very fun game to play.
Anime Adventures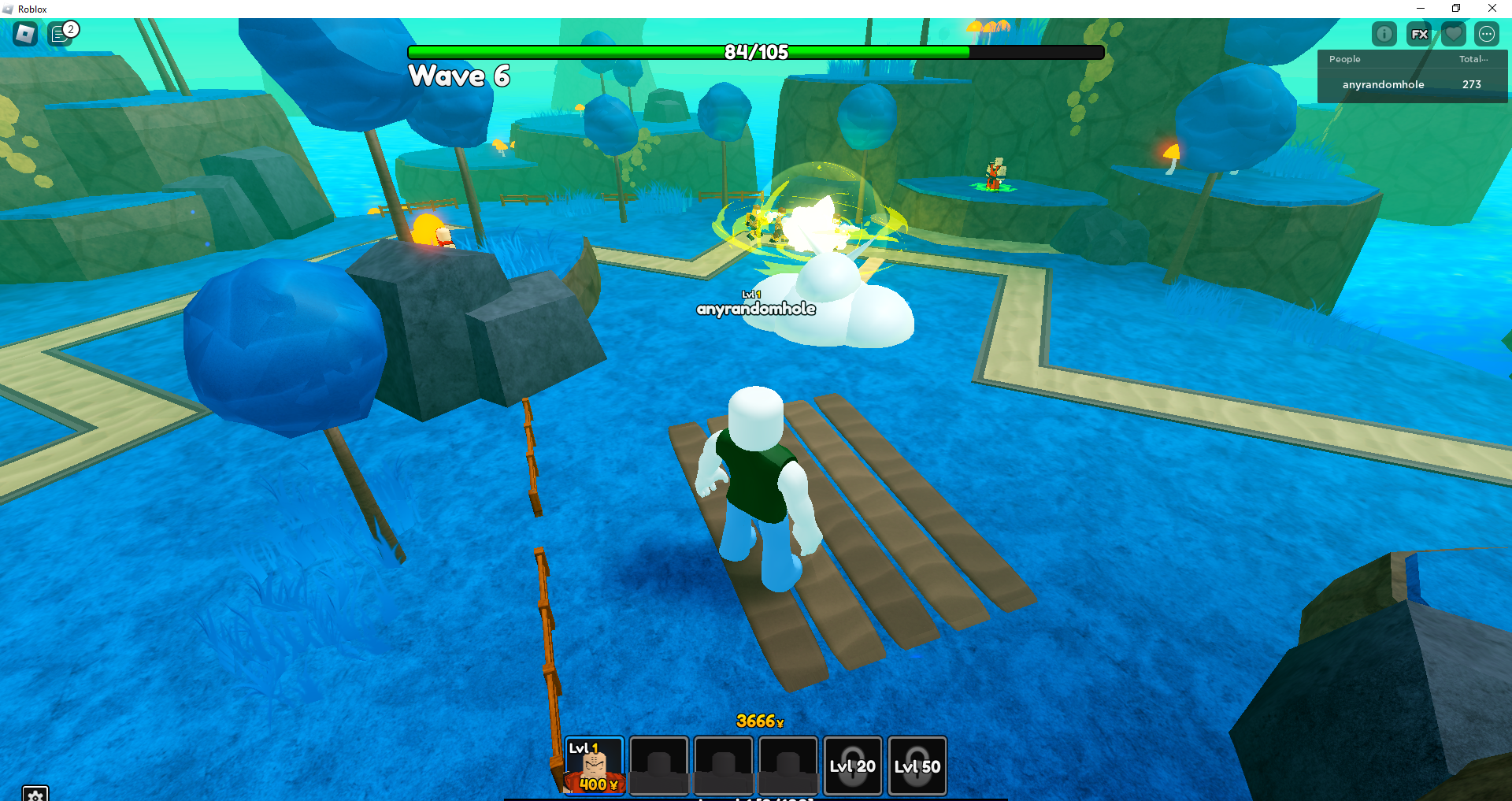 An anime-inspired tower defense game with characters based on famous franchises, Anime Adventures is one of those games where quick strategizing leads to victory. I like how good the pace is with the waves of enemies slowly making their way to your base while you are strategizing where to place your defenders. Highly recommended. Special mention goes to a similar game, All-Star Tower Defense, for being more robust and having more choices from the start.
Adopt Me!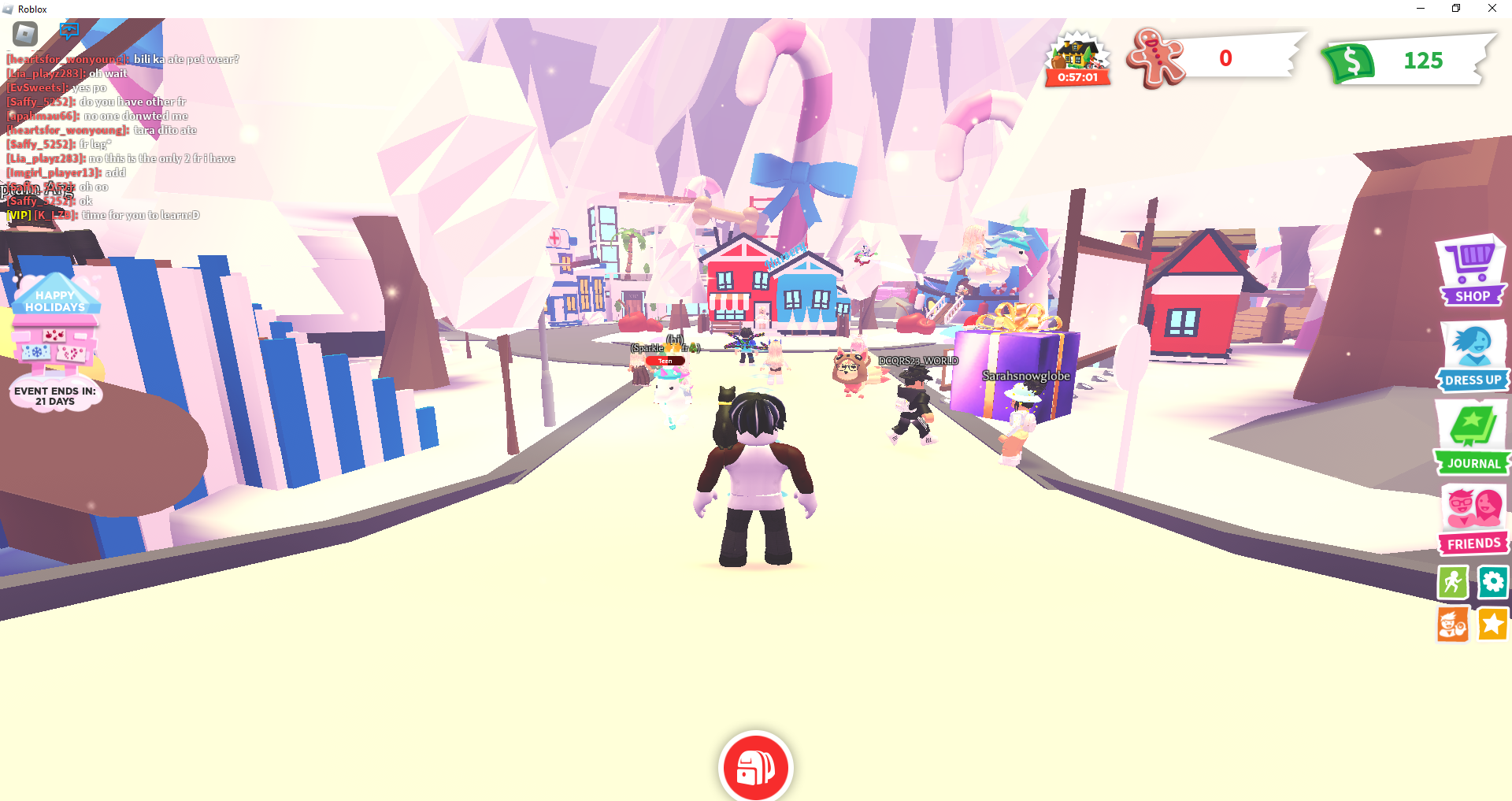 Another life simulation game but set in a mostly fantasy land. This one has more social interaction with other players that I did not experience in Brookhaven and Bloxburg. The tutorial is great as well. I got to customize my avatar, my house, and my pet in just 5 minutes. As of this writing, it currently has winter and Christmas-themed events like collecting gingerbread, exploring the Candy Castle, waiting for Santa's gifts, and more.
Anime Clicker Fight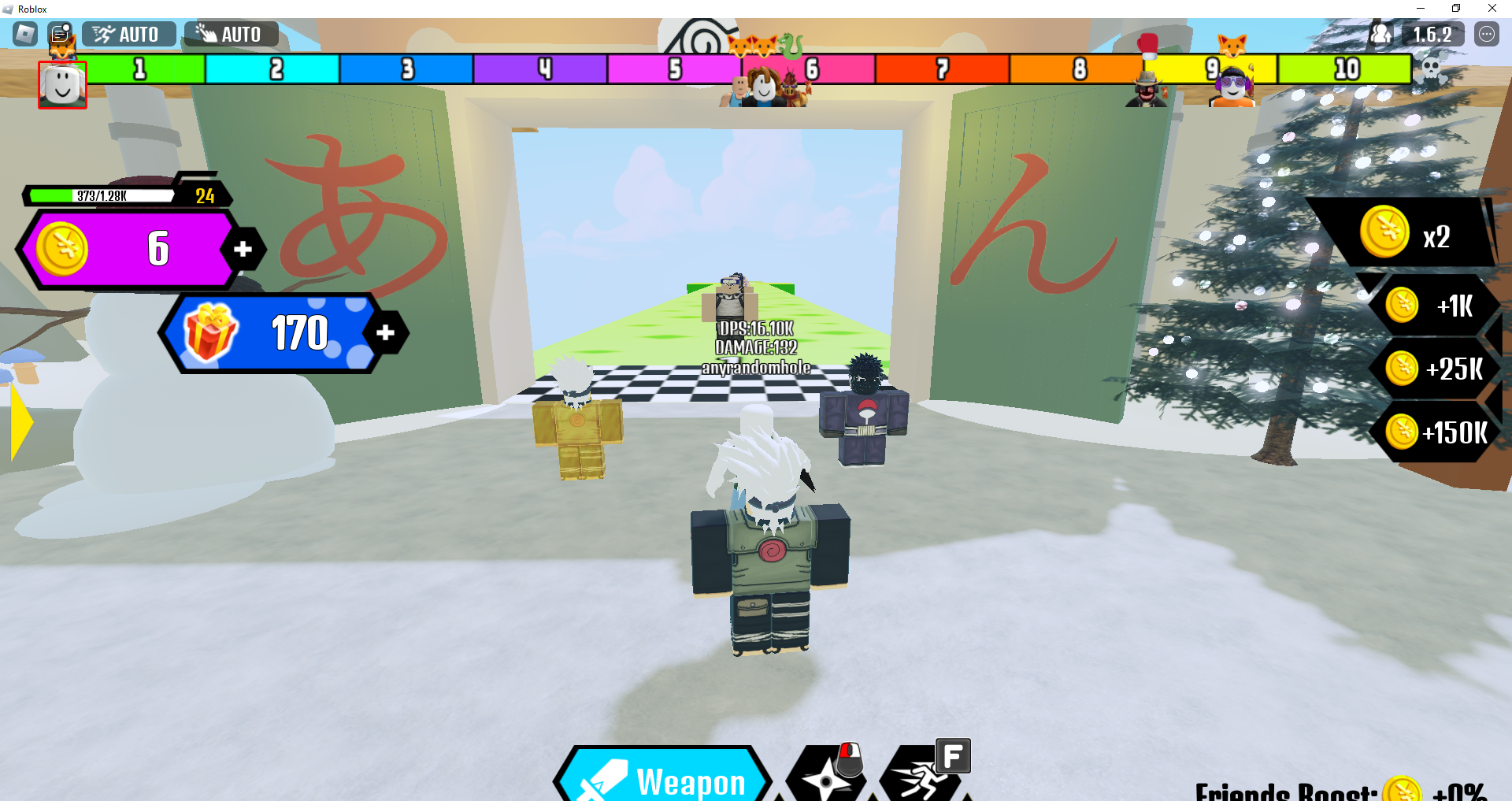 Similar in concept to Race Clicker, but making it a beat-em-up game than a racing game. As the name suggests, it features characters inspired by famous anime franchises. Upgrading and fusing these characters make your team stronger and level your avatar up for additional base damage. If you want to chill out, this is one of the games I recommend, along with its racing counterpart.
Here we have it. The ten most played games in Roblox this 2022. Which games are you excited to play before the year ends? Which games have you played already? I have spent more time on Pet Simulator X and Race Clicker for their easy-to-understand gameplay. But the others in this list are also really good, especially the life simulator games.