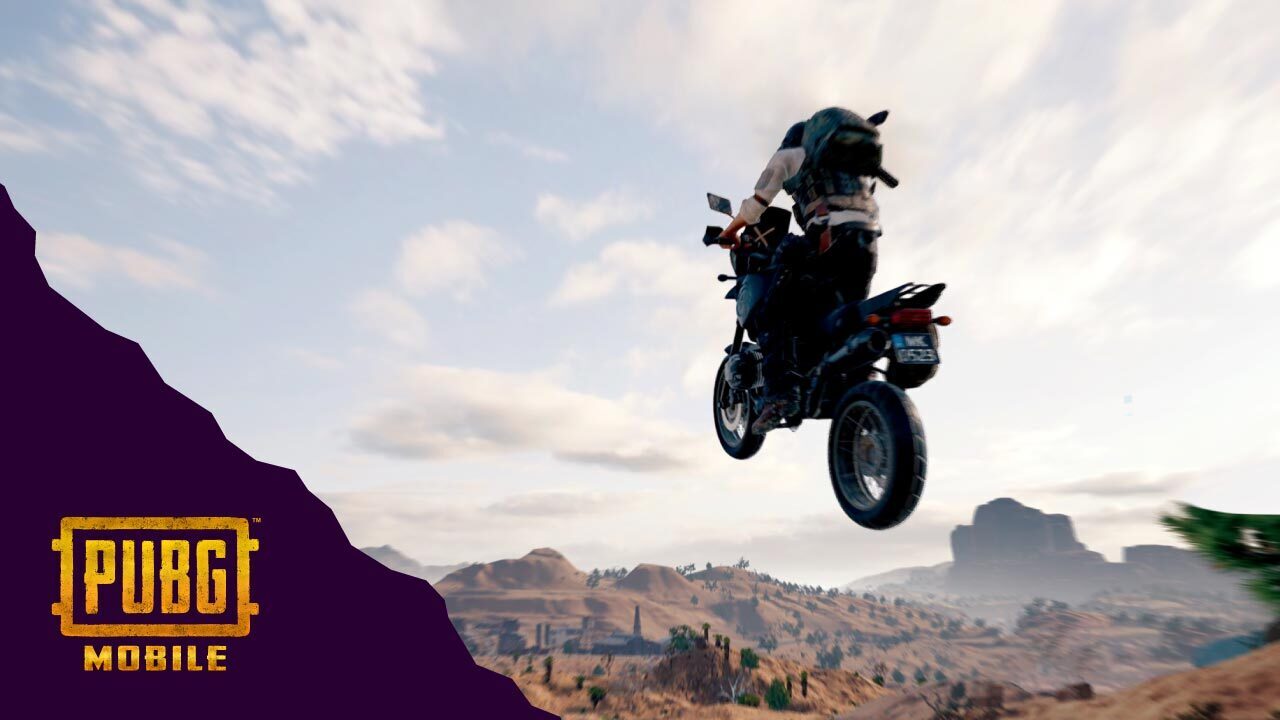 In the dynamic universe of mobile gaming, PUBG Mobile has established itself as a dominant force. Over the first five years of its existence, PUBG Mobile has seen some of the most jaw-dropping collaborations that left us gasping for breath and reaching for our phones to get in on the action. When the worlds of gaming and pop culture collide, it's like a supernova of awesomeness, leaving us all starstruck, which is why we're looking back at some of the most epic collaborations in PUBG Mobile history. 
PUBG Mobile x Jujutsu Kaisen
Anime fans unite! PUBG Mobile teamed up with the hit anime series Jujutsu Kaisen in 2022 to bring players a unique crossover experience. Players were able to participate in special themed game modes inspired by the anime, complete with Jujutsu Kaisen-themed cosplay sets, emotes, and ornaments. The Ryomen Sukuna Mythic weapon skin for the Groza assault rifle received quite a lot of attention and became a highly sought-after item among players. This collaboration was a dream come true for fans of both PUBG Mobile and Jujutsu Kaisen, as it allowed them to immerse themselves in their favourite anime while enjoying the intense battle royale gameplay.
PUBG Mobile x Spider-Man: No Way Home
The biggest crossover movie event of 2022, Spider-Man: No Way Home, also made its way into the gaming world with a collaboration with PUBG Mobile. This crossover gave players the opportunity to fight alongside Spider-Man on the Erangel and Livik maps while also unlocking exclusive Spider-Man-themed items and skins. The collaboration also included special events and missions inspired by the movie, where you can get an exclusive Spidey-themed parachute skin or the No Way Home tracksuit in-game.
PUBG Mobile x BLACKPINK
The PUBG Mobile team really knows how to bring excitement to their players, as they also collaborated with the popular K-pop girl group BLACKPINK. This crossover event not only included exclusive in-game items, like BLACKPINK outfits and voice packs, but also an in-game concert called "The Virtual" featuring BLACKPINK's hit songs. Players were able to unlock exclusive items just by watching the concert, and they could also participate in various in-game events to win more exclusive BLACKPINK-themed rewards. It was quite a unique and exciting experience for both PUBG Mobile players and "Blinks", as they could cheer and listen to their favourite songs.
PUBG Mobile x Resident Evil 2
2019 was a monumental year for gamers as two video game icons collaborated to bring an unforgettable crossover event. PUBG Mobile teamed up with Resident Evil 2, the highly acclaimed survival horror game from Capcom, to create a unique gaming experience for players. This collaboration introduced a new game mode called Survive Till Dawn, where players had to fight off hordes of zombies while also battling against other players to be the last one standing. Players also get to switch their appearance with the Leon and Claire skin sets from Resident Evil 2, bringing a whole new level of immersion to the game. 
PUBG Mobile x Godzilla
In another exciting crossover event, PUBG Mobile partnered with the iconic movie monster Godzilla not once, but twice! Both collaborations brought players exclusive in-game content inspired by the legendary Toho monster to coincide with the release of its sequels, Godzilla: King of the Monsters and Godzilla vs Kong. Players were able to participate in special game modes where they could battle against or along the giant monsters. They could also collect Godzilla-themed outfits, vehicle skins, and other in-game items. It was a thrilling experience for fans of both PUBG Mobile and the Godzilla franchise, as they witnessed the epic clash between humans and monsters in the virtual world.
PUBG Mobile x Arcane
2021 was the year when PUBG Mobile players were transported to the world of Arcane through a collaboration between the popular mobile game and the hit Netflix series based on League of Legends. In this crossover, players had the chance to experience the immersive world of Arcane in a new themed game mode called Mirror World. This mode allowed players to battle it out on a Piltover-inspired map as one of the champions featured in Arcane. Players also got the chance to permanently own a Jinx, Vi, or Jayce skin through in-game events and promotions.
PUBG Mobile x Dragon Ball
Of course, the latest collaboration between PUBG Mobile and Dragon Ball is perhaps one of its biggest yet. Aside from the usual appearance of themed areas on Erangel, Livik, and Sanhok, there's also a special game mode where you get to fly and shoot energy balls like a true Saiyan! The PUBG Mobile x Dragon Ball crossover is just packed with Dragon Ball-themed items, including character skins, vehicles, parachutes, and more. Perhaps the highlight of the collab is the part where you get to find all the seven Dragon Balls and summon the mighty Shenron for a wish! Whether you're a fan of PUBG Mobile or Dragon Ball, this crossover is sure to provide an exciting and immersive experience for players.
Is PUBG Mobile Going the Fortnite Route?
These epic collaborations between popular video games and other franchises have become increasingly common in recent years. Fortnite, another popular battle royale game, has been at the forefront of this trend with its numerous crossovers with various movies, TV shows, and other video games. Many players have commented that maybe PUBG Mobile is going the Fortnite route by incorporating such collaborations and themed events into their game. This strategy not only attracts new players but also keeps existing players engaged and excited about the game. Sure enough, collaborations of this magnitude create a buzz and generate a lot of interest among fans of both franchises. It allows players to experience something new and unique within the game, adding an extra layer of excitement and enjoyment. They've easily become some of the most talked-about and highly-anticipated events in the gaming community.
By following the Fortnite route, PUBG Mobile is able to tap into the popularity of other franchises and leverage their fan bases. What do you think? Is PUBG Mobile going a similar route as Fortnite with its collaborations, or is the PUBG Mobile team setting their own trend in the gaming industry? Either way, it's clear that these collaborations are a win-win situation for both the game and the franchise it collaborates with. 
Don't miss out on the latest collaborations and themed events in PUBG Mobile by having enough in-game credits to participate. Make sure to top up your UC for PUBG Mobile only on Codashop for a seamless and convenient transaction.