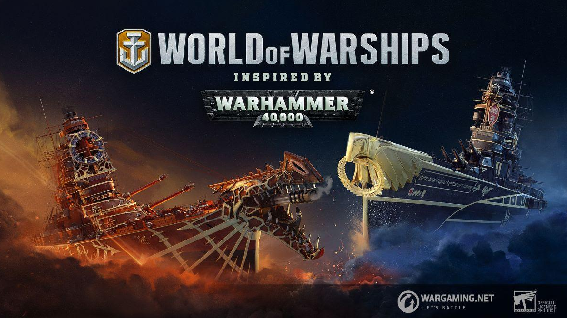 Nas últimas semanas, chegou um novo conjunto de skins para World of Warships. O MMO de navios de guerra favorito da Codashop foi invadido pelas forças do Império e do Caos, vindas diretamente do universo de Warhammer 40.000.
Com isso, os jogadores podem escolher entre diferentes pacotes contendo skins temáticas de navios, comandantes com dublagens exclusivas, camuflagens e bandeiras de duas das maiores facções do universo de Warhammer 40.000 — Império dos Homens, um império humano interestelar que abrange galáxias, e Caos, aqueles dedicados a servir aos Deuses do Caos.
O Império dos Homens e o Caos são representados por navios únicos e aterrorizantes, comandados pelos destemidos Justinian Lyons XIII e Arthas Roqthar, o Frio.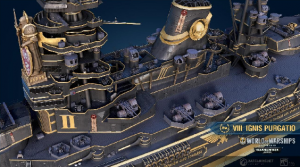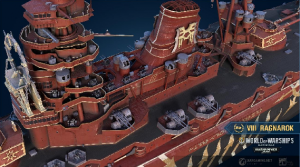 "Como fã de Warhammer 40.000, estou muito animado para finalmente ver esses navios temáticos e épicos em nossos portos. Sua impressionante aparência visual combinada com as dublagens dramáticas de arrepiar prometem evocar o sombrio esplendor distópico de 40K. Estou certo de que nossos jogadores vão gostar de jogar com esses navios tanto quanto nós gostamos de projetá-los", diz Philip Molodkovets, produtor-executivo de World of Warships.
No entanto, os jogadores que curtem a historicidade do game não precisam se preocupar. Quem preferir jogar apenas com navios históricos pode apenas mexer nas configurações do jogo e ativar os filtros que exibirão apenas navios de nossa boa e velha Terra, sem nenhuma facção espacial de um universo de fantasia sombria. Curtiu? Então não deixe de dar uma conferida nos packs de World of Warships na Codashop. Temos uma série de bônus e navios premium para você!