Hi kawan Codashop!
Sekarang saatnya untuk kamu para pemain Legacy of Discord rasain diskon dari GO-PAY! Kalian tinggal melakukan pembelian Diamonds Legacy of Discord pakai GO-PAY sebagai alat pembayarannya. Dan kalian bisa langsung dapetin diskon sebesar 50% !!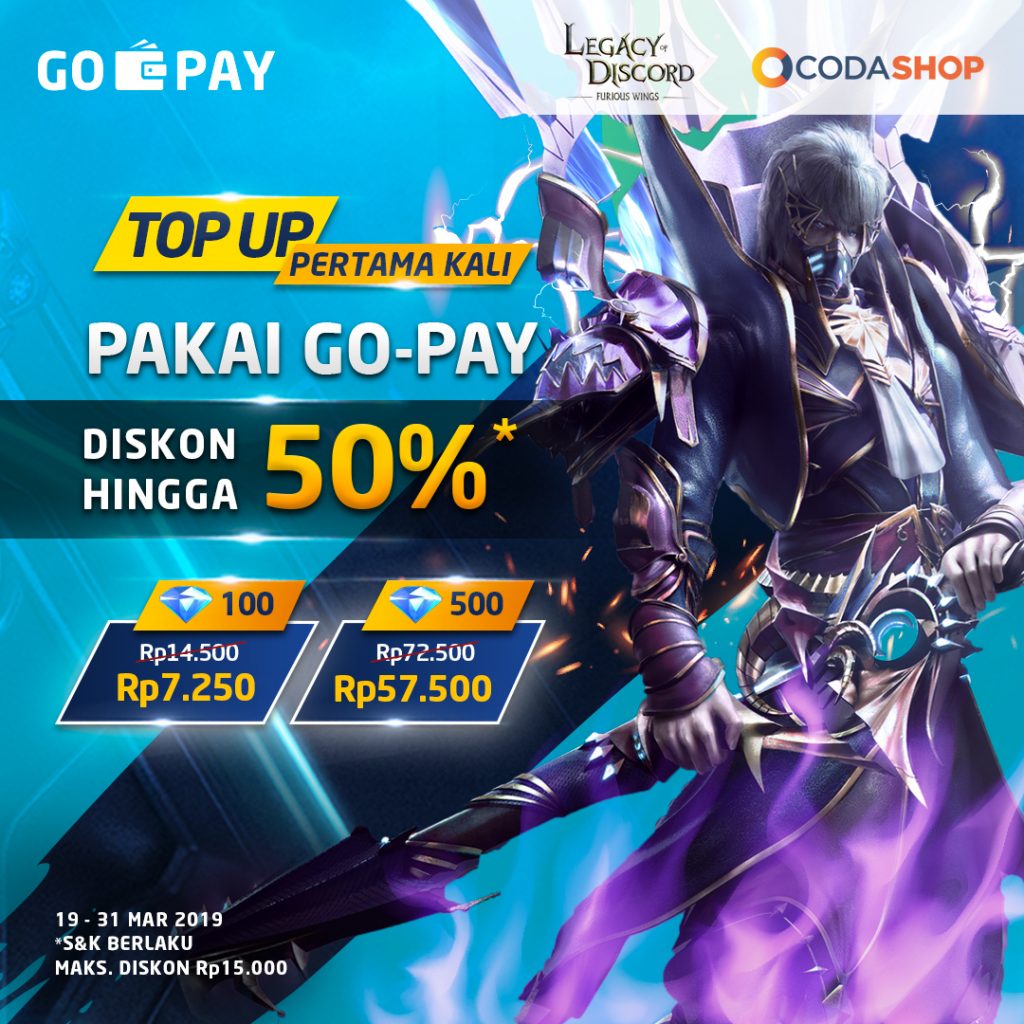 Legacy of Discord
Legacy of Discord
Syarat & Ketentuan
Event ini hanya berlaku mulai dari 19-31 Maret 2019 dan berlaku untuk SETIAP HARI!
Diskon ini hanya berlaku untuk beberapa denom dan game yang tertera di atas
Hanya akan tersedia 3000 Transaksi / Game!
Hanya berlaku untuk pembayaran di Codashop.com menggunakan GO-PAY
Terbatas untuk 2x Transaksi/ user baru / game ID selama periode berlangsung ( 19 – 31 Maret 2019 )
Promo dapat berubah sewaktu-waktu tanpa pemberitahuan sebelumnya
Jangan lupa buat selalu cek news ter-update dari game lainnya hanya di Codashop News!
Lebih MUDAH, lebih MURAH, cuma ada di Codashop
Facebook Comments