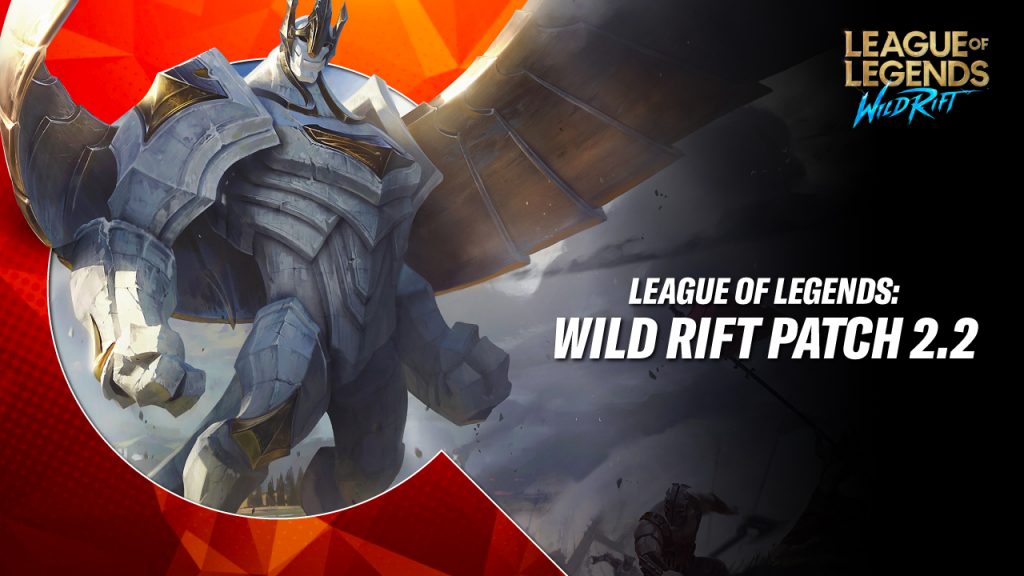 Summoners, there's plenty to look forward to in the latest Patch 2.2 of League of Legends: Wild Rift. This colossal patch brings together a slew of new Champions, the highly-anticipated ARAM (All Random All Mid), Wild Pass, Position Preference, and more!
New Champions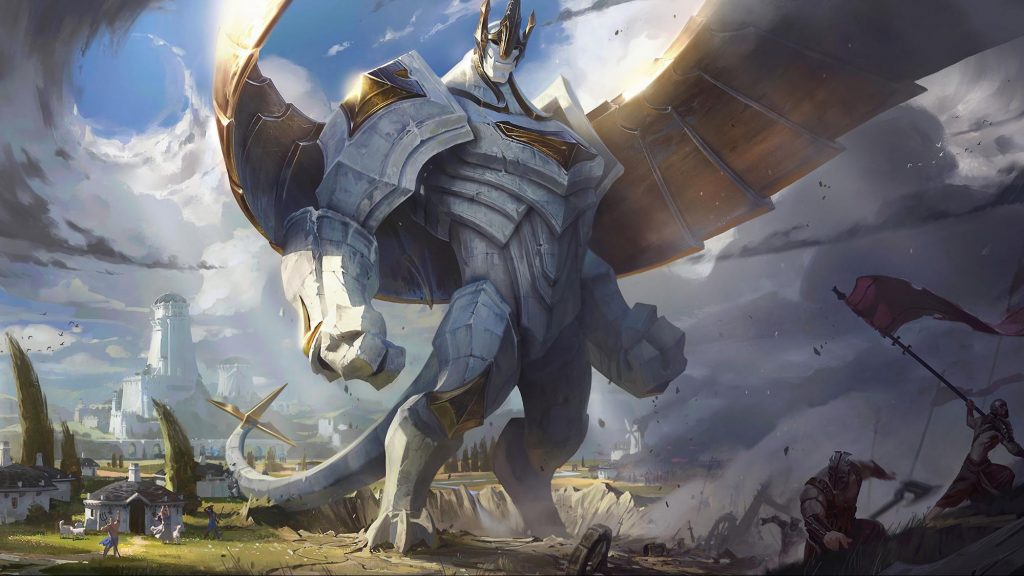 Headlining the list are the new Champions making their way to the Rift. First up is Galio, The Colossus. This tank from the Great City of Demacia is scheduled to arrive on the 1st of April. Are you excited to use him as your main Warden to hold the line and lock down targets? Also coming very soon are Kha'Zix (Assassin from The Void), Renekton (Fighter from Shurima), Rammus (Tank from Shurima), and Rengar of Ixtal.
New Items
Attention Tank mains! New items are coming to help you engage on the battlefield and diversify itemization for the likes of Garen, Malphite, and others. The new icons will also match those of the League PC version. 
Force of Nature
Health: 350 HP

Magic Resist: 45

Total cost: 2850g

Spectre's Cowl (1100g) + Winged Moonplate (900g) + 950g

Passive –

Storm

: +5% movement speed

Passive –

Absorb

: Taking ability damage grants you 6 bonus movement speed and 6 bonus Magic Resist for 5 seconds, stacking up to 5 times, for a maximum of 30 bonus movement speed and 30 bonus Magic Resist. Each unique ability gives 1 stack. 
Winged Moonplate
Health: 150 HP

Passive –

Flight

: +5% movement speed

Total cost: 900g

Ruby Crystal (500g) + 400g

This is the newest component of Dead Man's Plate.
Frozen Heart
Armor: 70

Mana: 300

Ability Haste: 20

Total Cost: 2850g

Warden's Mail (1050g) + Glacial Shroud (1000g) + 800g

Passive –

Winter's Caress

: Reduces nearby enemies' attack speed by 15 percent.
Get Ready for ARAM (In Testing)
Wild Rift players will soon experience this player-favorite from the League PC version! The All Random All Mid (ARAM) game mode (in testing) will be available to try out for a limited time and will take place on the Howling Abyss.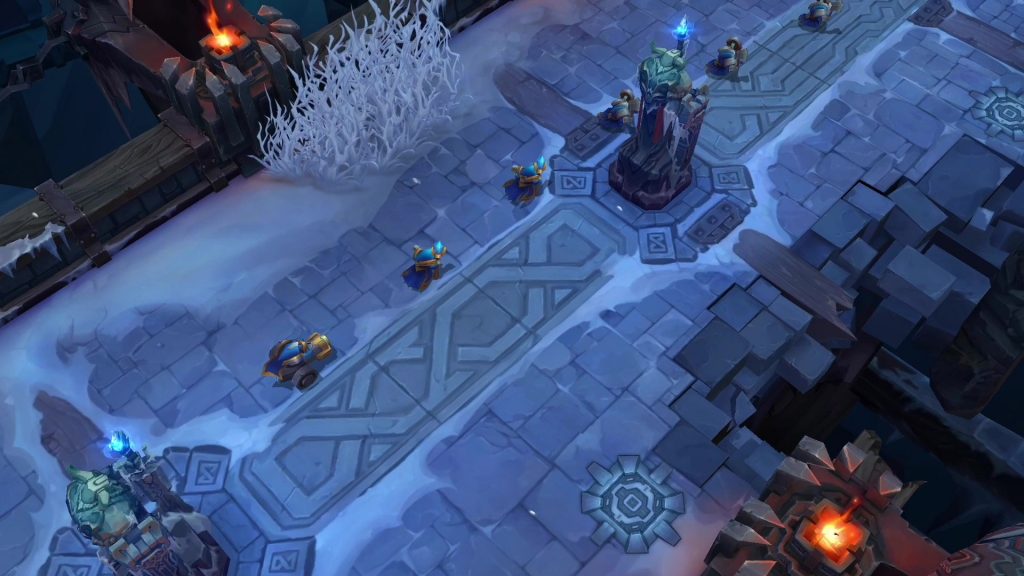 Go all out and play 5v5 in one lane! Players are given a random Champion to pick from their pool, with a maximum of two rerolls if they are not happy with their pick. Expect faster leveling and intense teamfights as you battle it out in these 12-minute brawls (at average). ARAM will exclusively feature two new spells: Mark/Dash (Mark throws a snowball to deal damage and mark the first enemy hit. Reactivate to Dash) and Clarity (to give you and nearby allies a burst of mana). If all testing works smoothly, ARAM will be available to play starting April 15th to May 19th. 
Position Preference (In Testing)
Another notable feature of Patch 2.2 is the Position Preference. Similar to the PC version of position select, this will help Wild Rift players to select their position based on the order of their preference – from solo lane, jungle, mid lane, duo lane, or support. Coming soon to the game, this is something that the League community has been asking for as it will help them to have more control over the position that they desire.
See the link below for the complete patch notes for more information about Position Preference.

Wild Pass
The game will also introduce Wild Pass to give players more cool stuff just by playing. Should a player choose to upgrade his Wild Pass, he can earn more awesome rewards including the exclusive skin: Hexplorer Jax (obtainable at Level 50).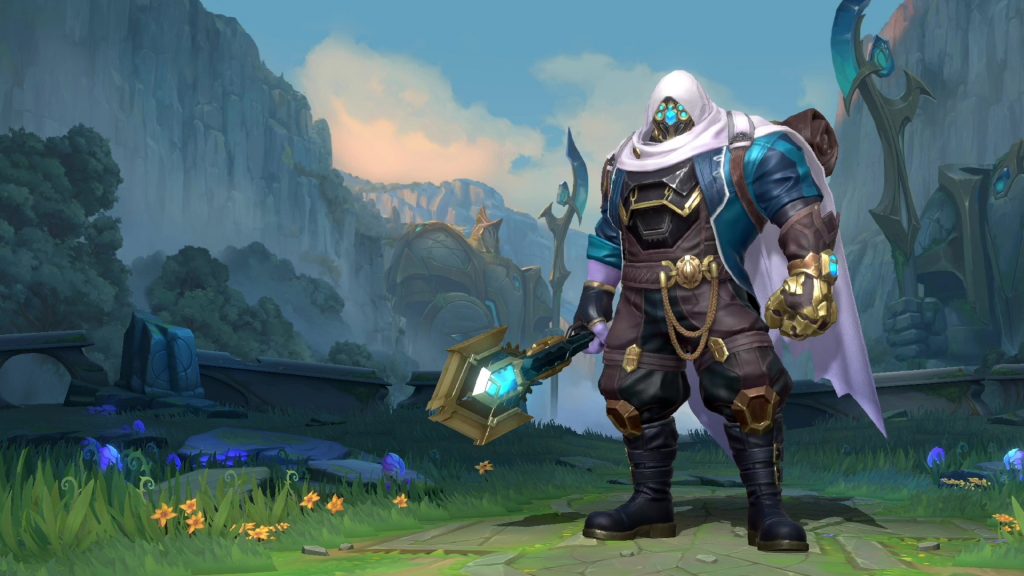 The Wild Pass will roll out at the beginning of Ranked Season 2 and is purchasable for 590 Wild Cores. If you want speedier progress, you can opt for the Wild Pass Elite for an additional of 400 Wild Cores. You can also buy levels for 150 Wild Cores each.
Others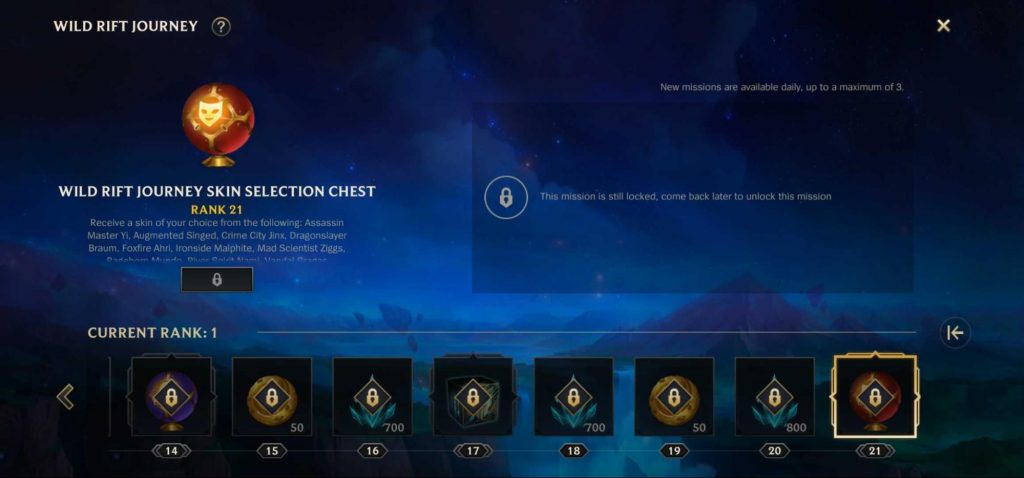 Can't get enough? Patch 2.2 will also bring new skins very soon, including Corgi Corki, Draven Draven, Fuzz Fizz and many more! Note that these skins will be released throughout the patch. 
There are also loads of new Goodies including Icons, Emotes, Baubles, and more! For new Events, you can look forward to the Wild Rift Journey, where new players can unlock cool accessories and skins just by completing missions!
Reminder: Content will be released throughout the patch. For complete details regarding Patch 2.2 notes, please click here. 
What are you most excited about Patch 2.2? Which among the new champions are you most looking forward to using? Share your answers with us on Codaclub Community, it's our newest forum where you can meet and share experiences with fellow Codashop gamers!

Don't forget to top up Wild Cores only at Codashop. We guarantee faster and more convenient top-ups so you can enjoy a hassle-free gaming experience.