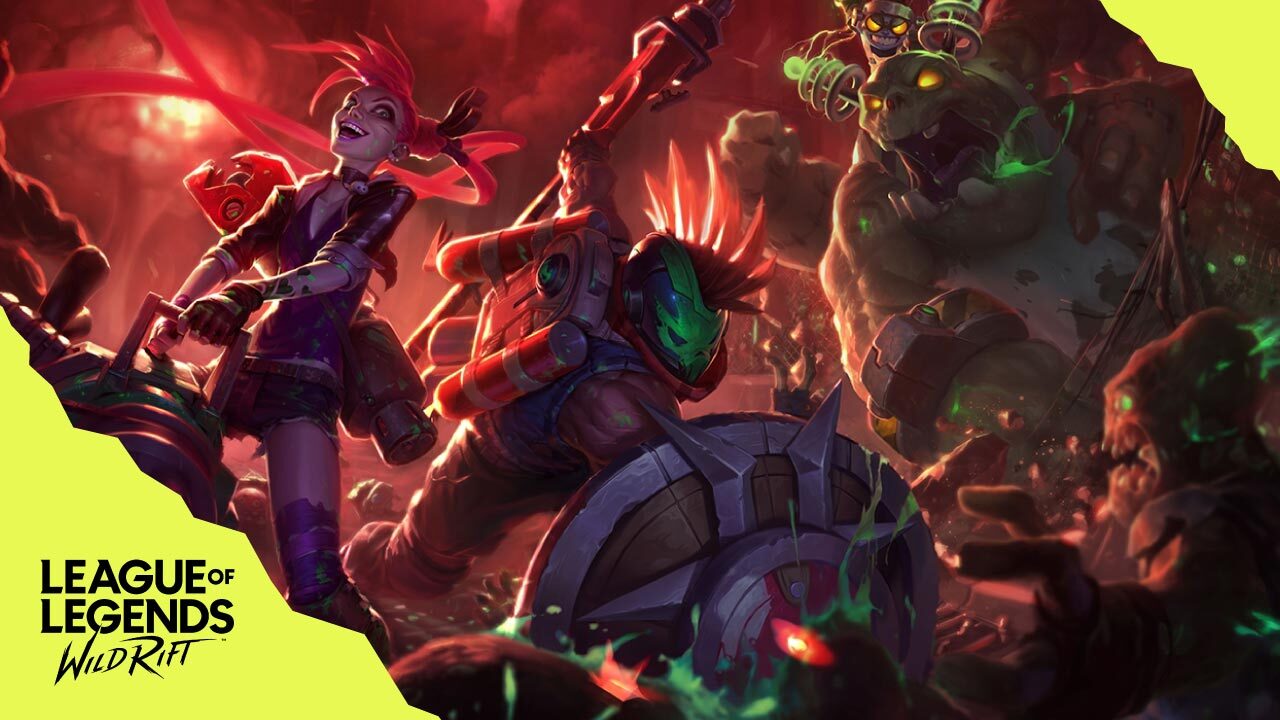 Halloween is just around the corner, and there's no better way to get into the spooky spirit than with some Wild Rift Halloween skins! This year's selection includes various spine-tingling skins to dress up your Champions, so there's something for everyone. If you're drooling on having something a little more wild and menacing, the Zombie Slayer skin is definitely for you. Or, if you're feeling particularly bold and hankering to rule the dark side, you could go for the Underworld skin. Whichever skin you choose, you will stand out from the crowd this Halloween. Some great skins are available, so we've compiled a list of our favorites for you to check out!
Rulers of the Underworld
Janna – Bewitching Janna
The Underworld goddess, she's here to go on the rampage. She is a fierce witch who summons powerful tornadoes and whips up wicked thunderstorms. A ghoulish but cute witchy outfit matches the charm of her pumpkin cat. This skin is perfect for those who want to add a little bit of mischief to their game. Not to mention, it's also a great way to scare your enemies! If you're looking for fun and frightening skin, look no further than Janna in her Bewitching Janna skin!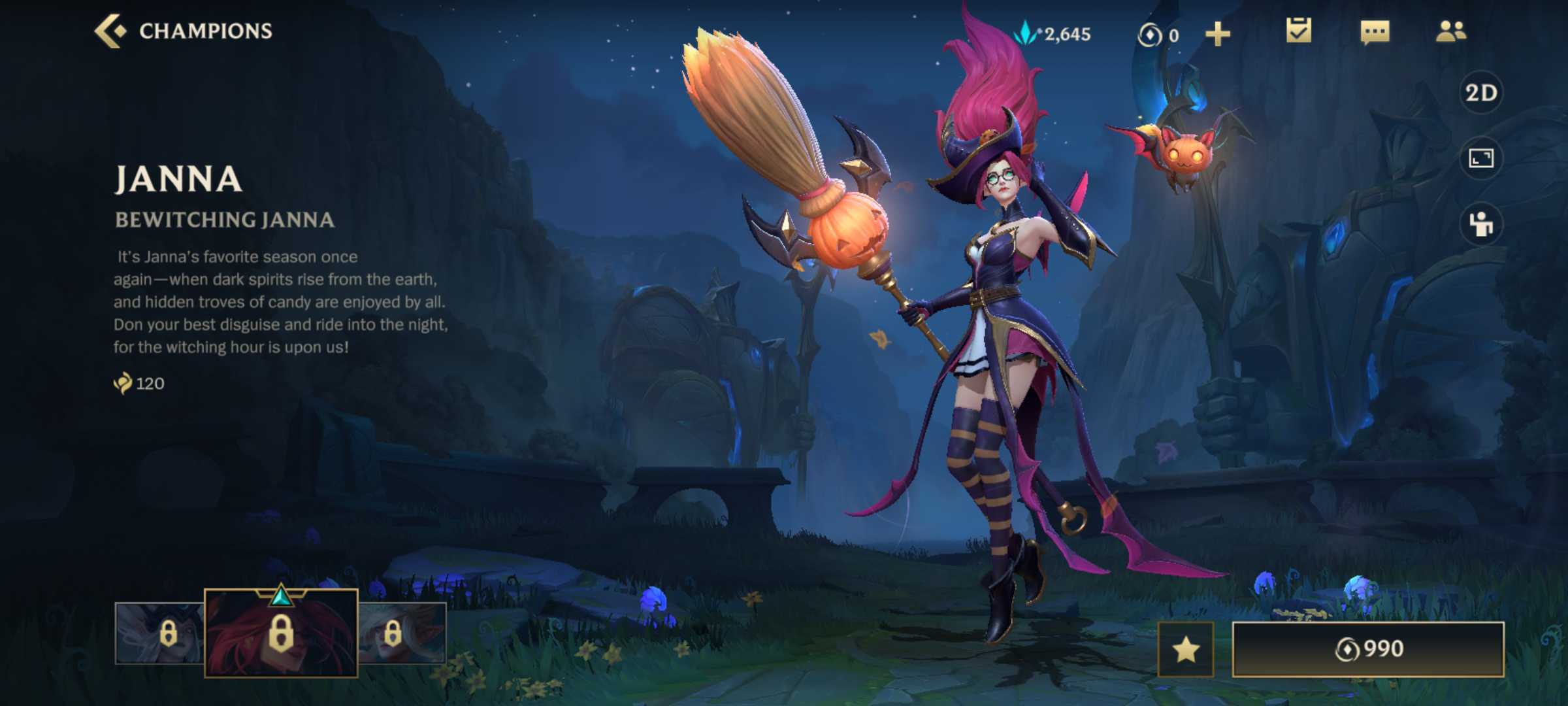 The Bewitching Janna skin is available for 990 Wild Cores.
Wukong – Underworld Wukong
The king of the Underworld, Wukong is a fearsome sight to behold, and he's sure to strike fear into the hearts of your enemies. Who would not be terrified of Wukong's blazing eyes and hellish glowing staff? Don't waste your time waiting. Get your hands on this skin and enjoy a spooky Halloween in Wild Rift!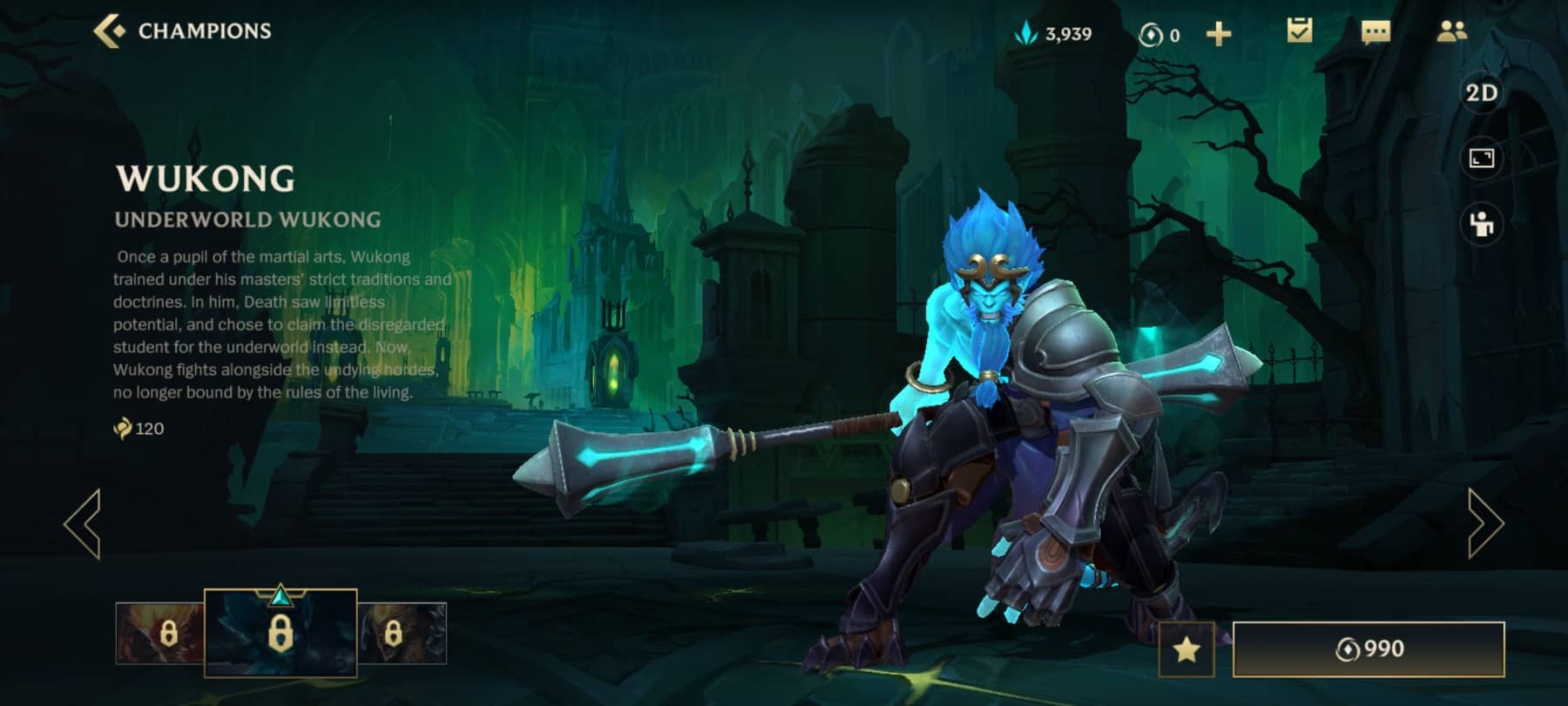 The Underworld Wukong skin is available for 990 Wild Cores.
Teemo – Little Devil Teemo
Behold and see the ruler of the Underworld. This epic skin turns the cuddly critter into a mischievous imp that will get everyone's attention. This skin features Teemo in a devilish costume with red horns and a tail. He also holds a pitchfork, which is sure to scare his enemies! If you're looking for a Wild Rift Halloween skin that is both adorable and devilishly fun, then this is the perfect skin for you. So don't wait any longer. Get your hands on this Wild Rift Halloween skin for your little devil Teemo today!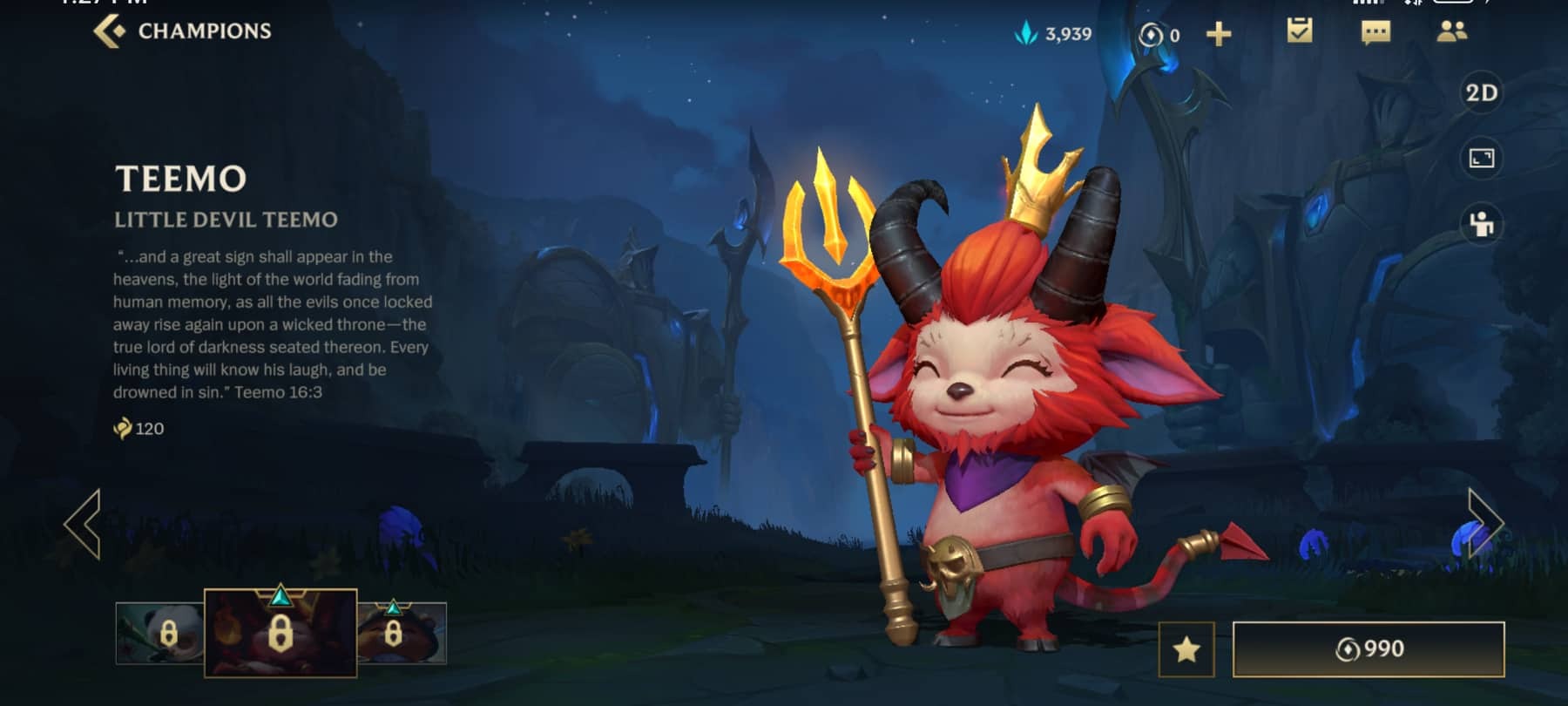 The Little Devil Teemo skin is available for 990 Wild Cores
Zombie Slayers
Pantheon – Zombie Slayer Pantheon
Pantheon's fearlessness is matchless. The skin features Pantheon as a zombie slayer, complete with a spiked mace, gruesome makeup, and a deadly chainsaw spear that will surely terrify your enemies. If you're looking for skin that will make you stand out this Halloween, check out the Pantheon Zombie Slayer skin!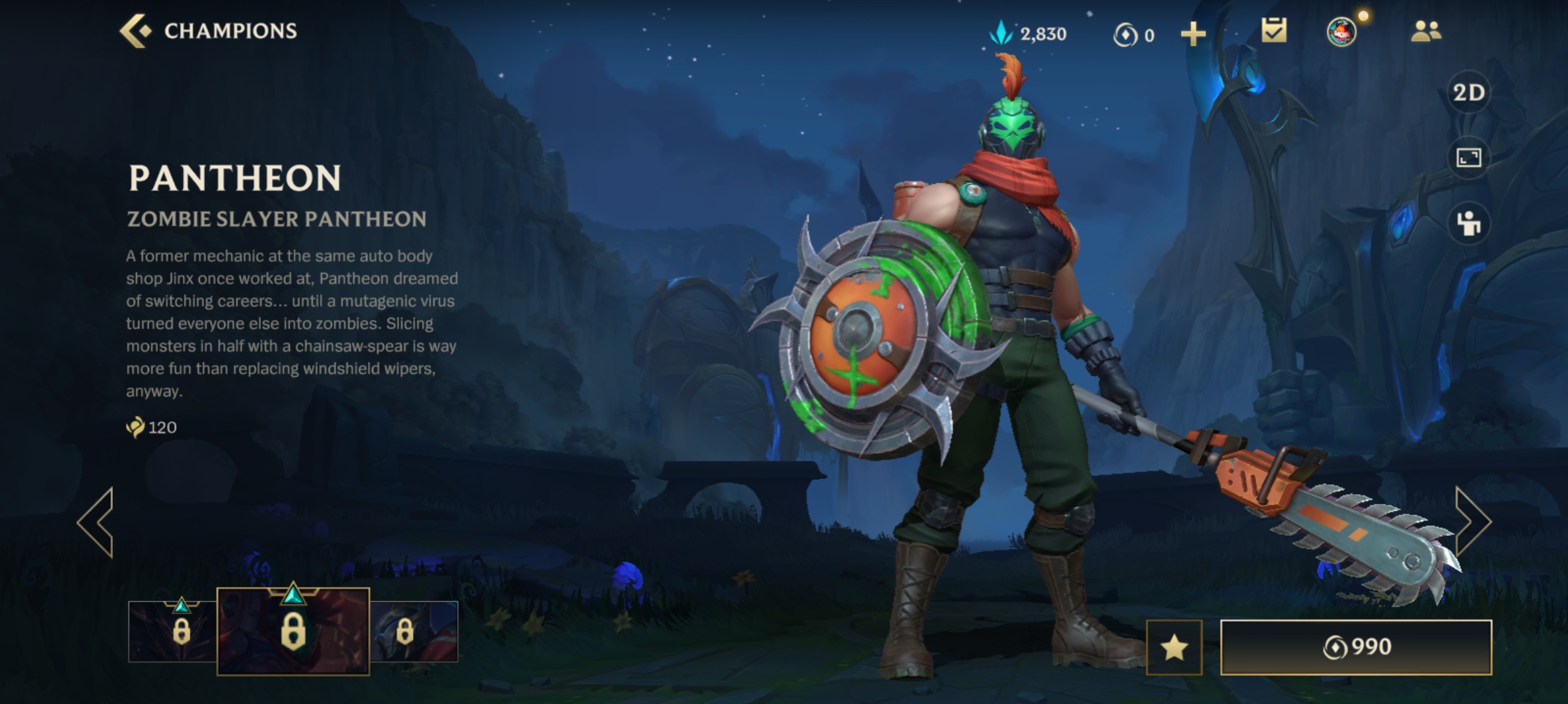 The Zombie Slayer Pantheon skin is available for 990 Wild Cores.
Nunu & Willump – Zombie Nunu & Willump
Gaze upon the Origami Monster. Zombie Nunu & Willump have a dark and creepy look that is perfect for Halloween. This Mad Scientist skin is sure to leave a mark of terror on anyone who sees it. Not to mention his creation, which is nothing but a brain-thirsty zombie. The skin also has a unique laugh that chills your spine. If you are looking for skin to scare your opponents this Halloween, Zombie Nunu & Willump is a perfect choice!
The Zombie Nunu & Willump skin is available for 990 Wild Cores.
Jinx – Zombie Slayer Jinx
Jinx's stories always end with a bang—or several bangs, usually followed by an explosion. So it's only fitting that her Halloween skin is called "Zombie Slayer Jinx." The skin features Jinx dressed in a rugged, dystopian outfit. The skin also includes a new portrait and a unique recall animation. Be sure to get it before it disappears!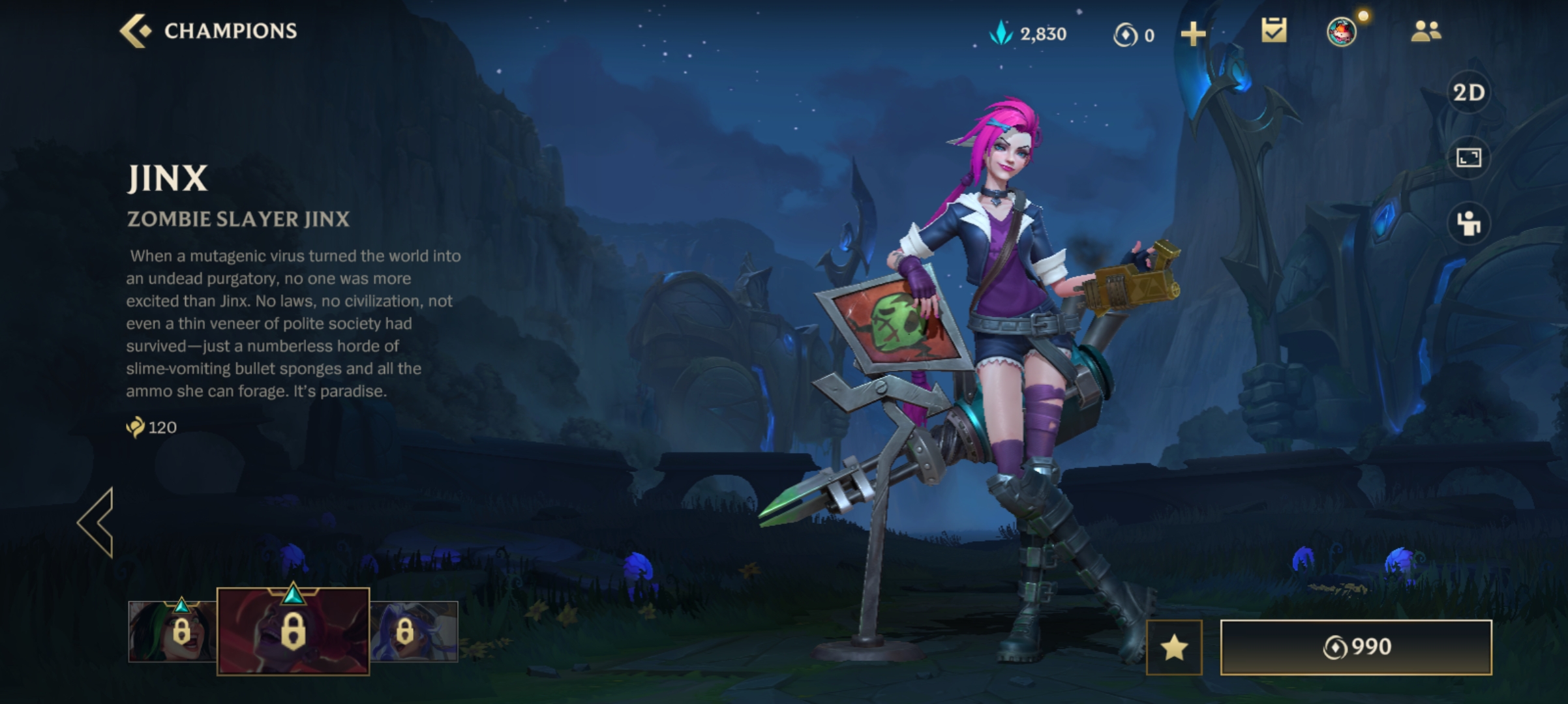 The Zombie Slayer Jinx skin is available for 990 Wild Cores.
*Image Credits to Riot Games / Wild Rift
Don't forget to top up Wild Cores only at Codashop. We guarantee faster and more convenient top-ups so you can enjoy a hassle-free gaming experience.