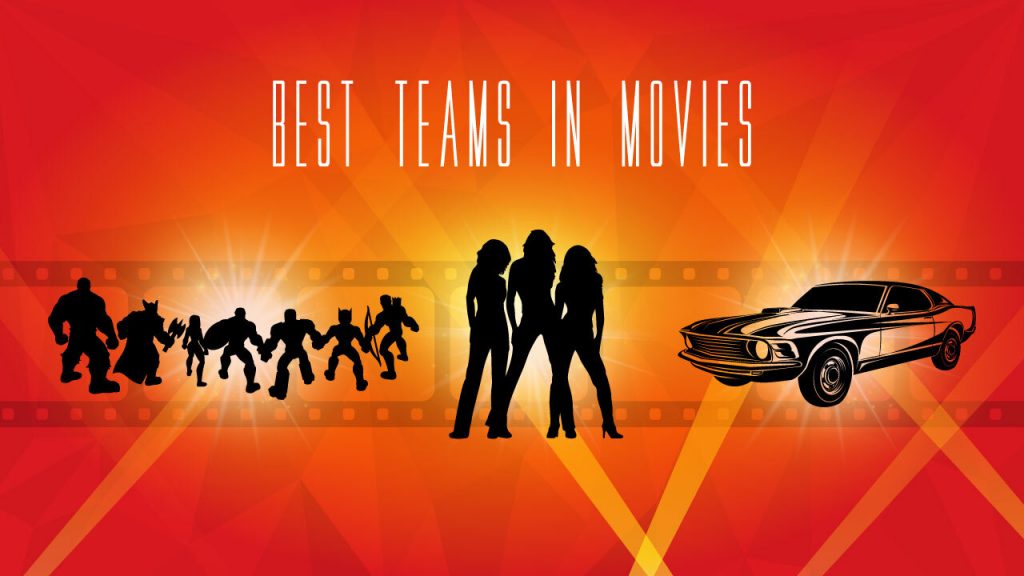 Is your captain hiding in a corner? Sniper always missing? Does your support/healer keep dying? Let's take some inspiration from how Hollywood does their best teams to work. Iron Man and company. Dominic Toretto's family. A trio of detective angels. This bunch of badass individuals worked flawlessly to escape doom dungeons, get away with big-time heists, and save the planet from psycho alien invaders!
We've listed our top picks for the best teams ever put together on the big screen. When Plan A sucks, these people turn to grit and wit to get the job done.
The Avengers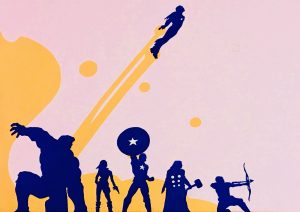 This box-office juggernaut is an obvious shoo-in. The emergence of MCU (Marvel Cinematic Universe) has continuously made Earth's mightiest heroes a bigger household name than they already are. Their epic saga involved an emphatic Battle of New York against Loki and the Chitauri, a heartbreaking victory in Sokovia over Ultron, and the iconic deathmatch versus the mad titan Thanos. But more than their colossal superpowers, what makes the Avengers click is how they are able to set aside their differences when it mattered the most. Despite having personal demons (Banner/Hulk and Thor), massive egos + trust issues (Tony and Steve), and a haunting past (Natasha and Clint), the team endured bickering and full-blown fistfights and developed a chemistry that made them united as one. The Avengers simply proved that there is strength in numbers.
The Team: New S.H.I.E.L.D. recruits include Iron Man (Robert Downey Jr), Captain America (Chris Evans), Thor (Chris Hemsworth), Hulk (Mark Ruffalo), Black Widow (Scarlett Johansson), and Hawkeye (Jeremy Renner).
Key Member: Cap served as the strong and steady heart of the team. He was able to keep everyone in focus on the bigger picture while maintaining the right amount of moral authority to get everyone to follow. Frankly, his famous line "Avengers, Assemble!" is enough to catapult the team to the top of this list.
The Fast and the Furious crew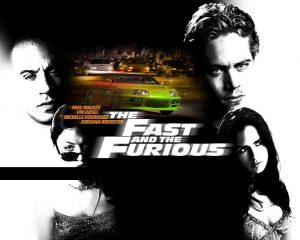 This one's for the speed junkies. From street racing to grand theft to saving the world, Dominic Toretto's family' saga has come a long way. Starting as a small, DVD-player boosting crew of street racers in downtown L.A., the team's exploits became more and more ridiculous and badass with each mission. They heisted millions of dollars, beat Mexican cartels, survived a tank attack on a bridge, tore down a plane, and even went skydiving with their own cars! If you're hungry for action and adrenaline, joining this crew is a dream come true!
Besides accomplishing spectacular feats together on four-wheels, their remarkable bond also showed that enemies can turn to unlikely allies and later on, become family. This helped the series become more gloriously dynamic and entertaining.
The Team: Dominic Toretto (Vin Diesel), Paul Walker (Brian O'Conner), Letty (Michelle Rodriguez), Mia Toretto (Jordana Brewster), Tej (Ludacris), Roman (Tyrese Gibson) plus a bunch of other Hollywood A-listers.
Key Member: Paul Walker is our timeless poster boy when it comes to street racing. His passion, grit, and rugged appeal all contributed largely to make the franchise engine revved up and cruising.
Charlie's Angels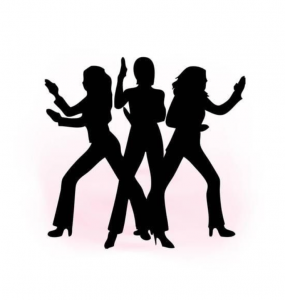 When it comes to taking girl power to the front seat, Charlie's Angels is a dazzling favorite. This trio working for a private detective agency under a mysterious and unseen boss is an eclectic mix of captivating and kickass.
Natalie Cook, Dylan Sanders, and Alex Munday are not just typical names you come across on a daily basis. They're a crime-fighting troika who are masters of disguise, espionage, and martial arts. Put it this way, they're the female version of James times three. What makes them a fantastic team is that they get to kick the crap out of bad guys and blow stuff up while being cute and candid sisters altogether. It looks effortless on their part to show off being powerful female characters because they do their missions with so much poise and grace. It's true when they say that sometimes it takes a woman to do a real man's job. Ladies, let your hair down and do a flip!
The Team: The angels are Natalie Cook (Cameron Diaz), Dylan Sanders (Drew Barrymore), and Alex Munday (Lucy Liu). Props to their loyal sidekick Bosley played by perennial funnyman Bill Murray.
Key Member: We give Natalie the low-key leader nod. Besides being the feisty one with good dancing skills, she's also a very important genius. Being able to mimic the birdsong to locate their location helped save the day. Remember the line: "It's a Sitta pygmaea! A pygmy nuthatch! They only live in one place!"
Special mention: The Mighty Ducks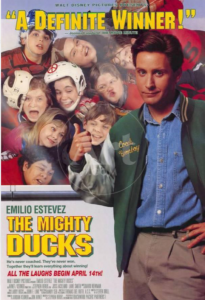 This classic is a salute to sweet nostalgia and a gift to those who grew up in the glorious years of the 90s. The Mighty Ducks is one of those inspirational stories that prove that even a team of perennial losers can still make it to the top. It follows the collective journey of Coach Bombay and the peewee District 5 hockey team a.k.a. the Ducks, as they conquer obstacles on and off the ice rink.
It's a heartwarming tale of how to gain respect and doing what it takes to win. Of course, the greatest teamwork is when the Ducks go all the way to the championship to face off against their sworn opponents the Hawks.
The Team: Gordon Bombay (Emilio Estevez), Charlie Conway (Joshua Jackson), Fulton Reed (Elden Henson), and Tommy (Danny Tamberelli).
Key Member: Conway is the glaring main man for the Ducks as Coach Bombay believes that he has so much untapped potential that can take the team to new heights.