Hi comrade Coda!
Want Top Up Diamonds Bigo Live to get cashback? It is time! If you use GoPay as your payment method when making purchases on Codapay starting from March 23-29, 2020, you can immediately get a cashback of up to 50%!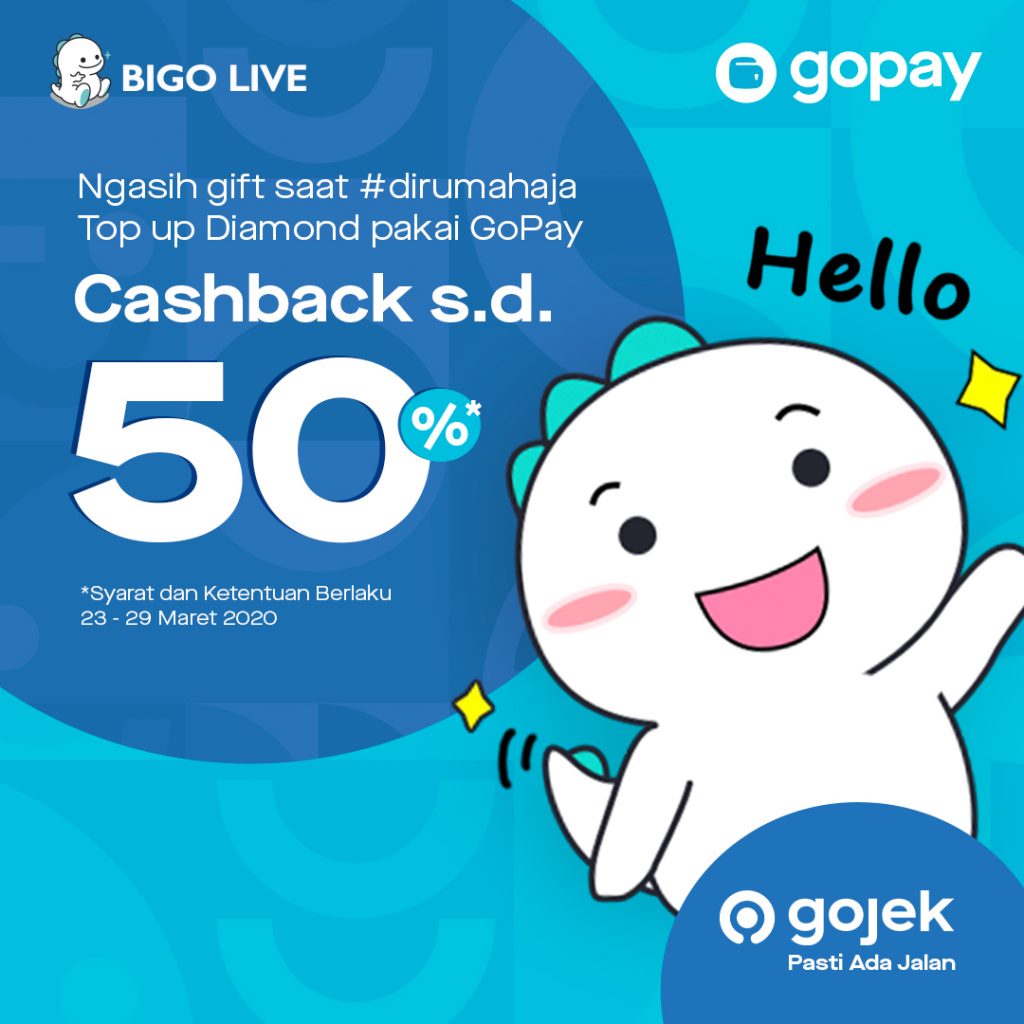 When else can you feel Top up faster and more practically using GoPay and Codapay whose Diamond will go directly into your account!
[toggle title = "Terms and Conditions" state = "open"]
50% cashback (Max. Rp. 15,000);

Maximum daily transactions are 200 transactions / day;

Promo period March 23-29, 2020 (10.00-23.59 Indonesian Western Time).

Max

1x transaction / GoPay account / period.

Promo applies to BIGO Diamond purchases both directly on the BIGO apps / website;

There are no minimum transactions during this period;

Promo applies to payments using GoPay;

Valid for Gojek users who 

have never

done a transaction using GoPay as a method of payment on the BIGO apps / website;

Valid for Gojek users registered before 1 December 2019;

Cashback will be received a maximum of 2×24 hours;

The maximum cashback received per user is Rp.50,000 / month.

And will be accumulative with GoPay cashback from 

merchants 

(online & offline);

Cashback cannot be combined with 

any

cashback promos 

;

GoPay has the right to stop the promotion without prior notice.

GoPay has the right to withhold and / or cancel promos and / or limit services, temporarily or permanently, to users at any time including if abusive, fraudulent and / or other suspicious activities are found in the user's account.

Cashback granting in this promo can be canceled if the total transaction value that goes to the user's GoPay account for a month has exceeded the regulator's limit (IDR 20 million / month in the calendar).
[/ toggle]
Please make sure to always check the  news  most updates  from other games just in  Codashop News !