Hi kawan Codashop!
Main Be The King? Sekarang kalian bisa berlomba dengan pemain lain untuk dapetin Hadiah Gold Berlimpah Di Be The King dengan cara Top up di Codashop mulai dari tanggal 3 – 9 Agustus 2020!
Jangan lupa buat top up sebanyak-banyaknya di Codashop untuk game Be The King selama periode promo dan kalian bisa menangin dengan total hadiah 7.020 Gold!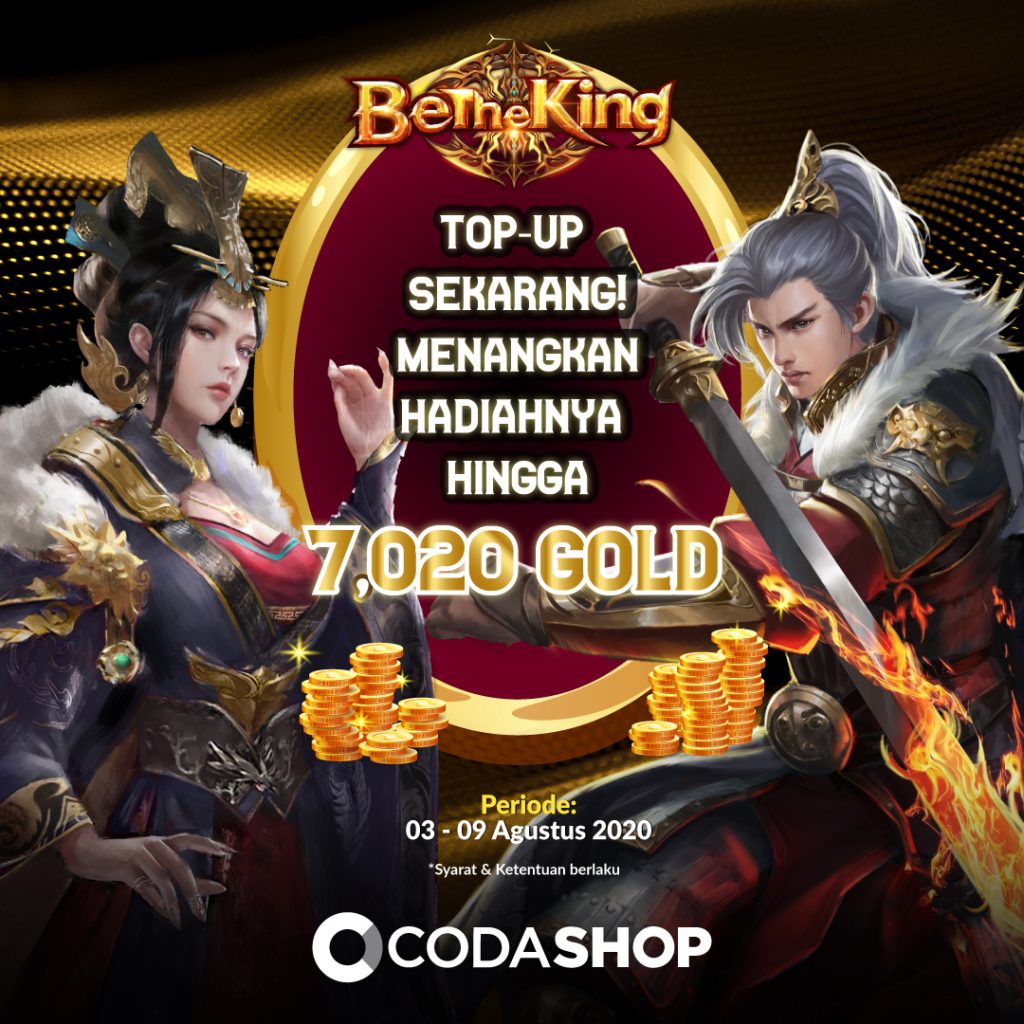 Top up Be The King di Codashop sekarang juga!
---
List Hadiah Yang Bisa Kamu Menangkan
---
Pemenang #1
2040 Gold
Pemenang #2 – #7
680 Gold
Pemenang #8 & #10
300 Gold
---
Syarat dan Ketentuan
---
Pemain yang dapat mengikuti promosi ini dengan melakukan transaksi pembelian Gold Be The King di website Codashop.
Periode promo 3 –9 Agustus 2020
Tidak akan ada pemungutan biaya atau biaya lainnya untuk mengikuti acara ini.
Coda akan menghubungi para pemenang dan mendistribusikan hadiah setelah promo berakhir (7 –14 hari kerja)
Semua keputusan yang dibuat oleh Codashop dan Higgs Domino adalah sah
---
Jangan lupa buat selalu cek news ter-update dari game lainnya hanya di Codashop News!